Discover MFA Programs in Art and Writing
Working for a World Free of Poverty.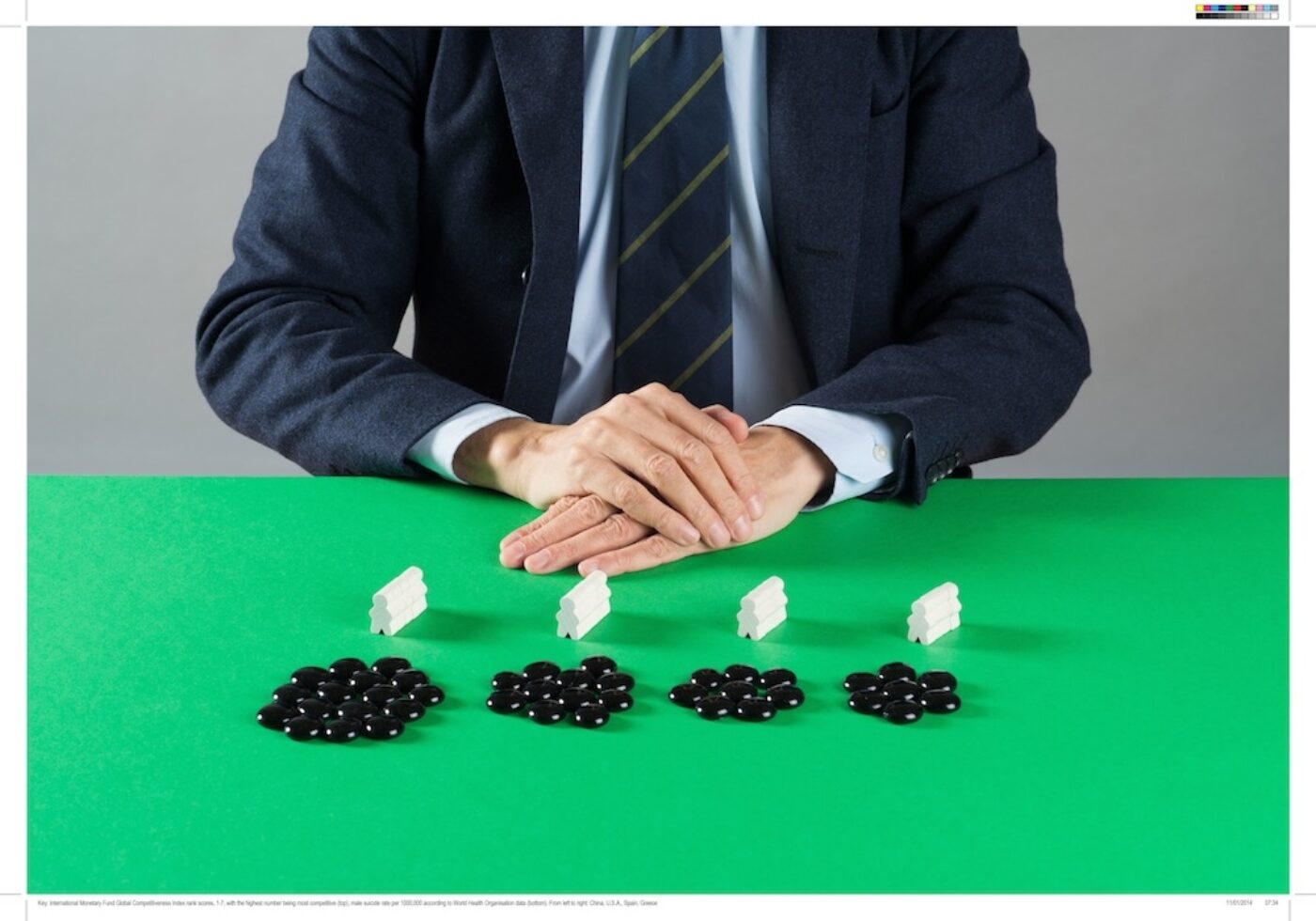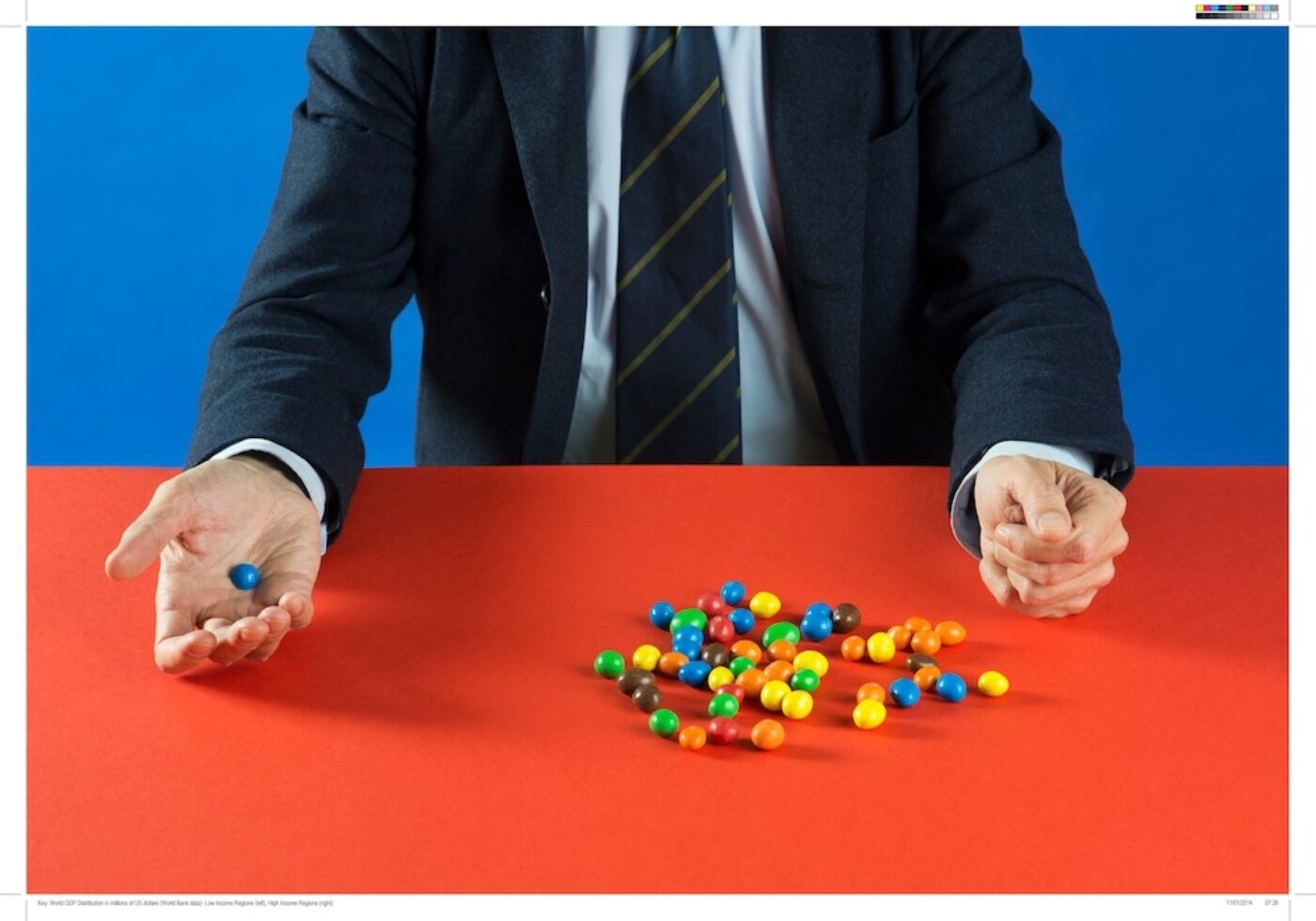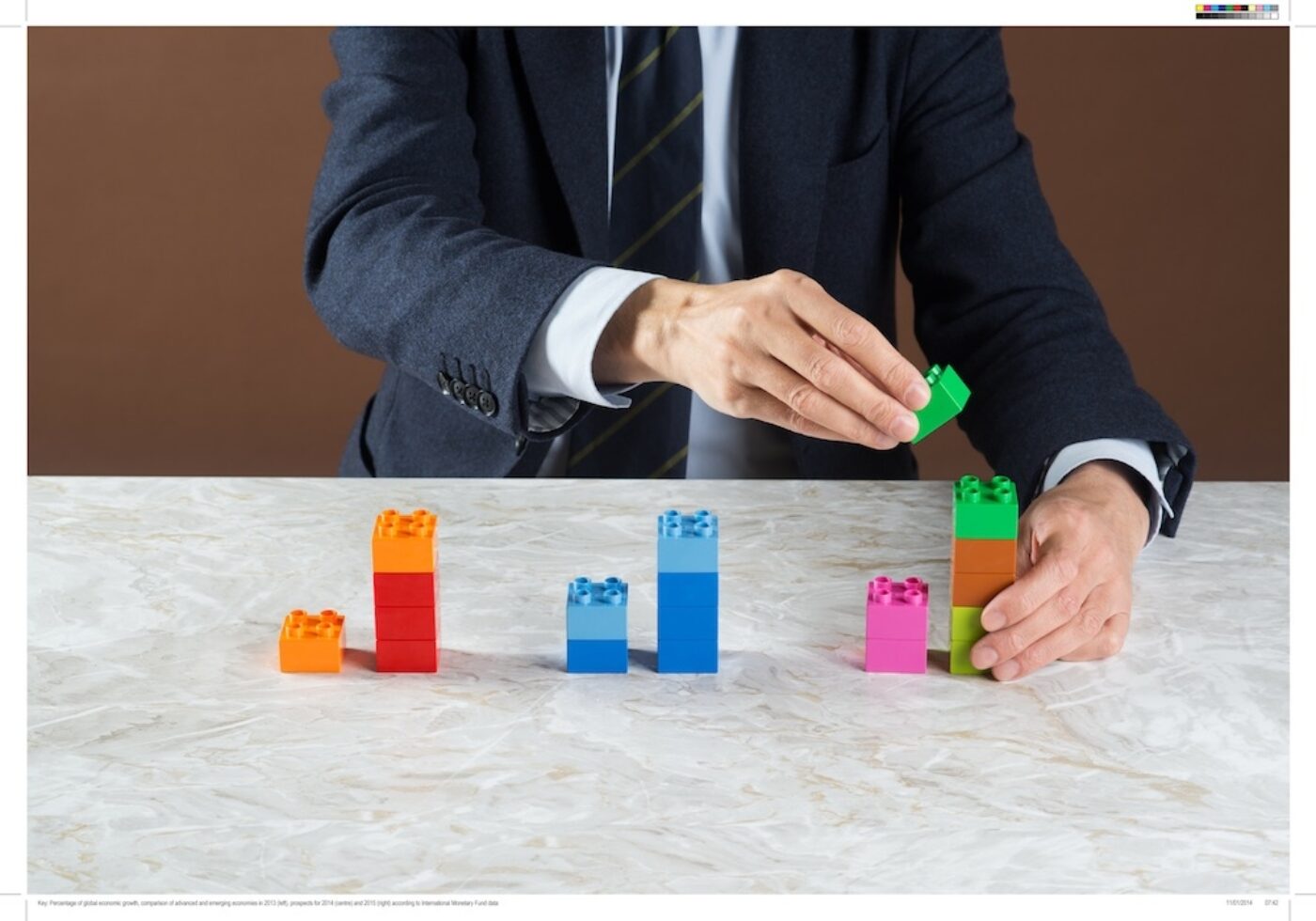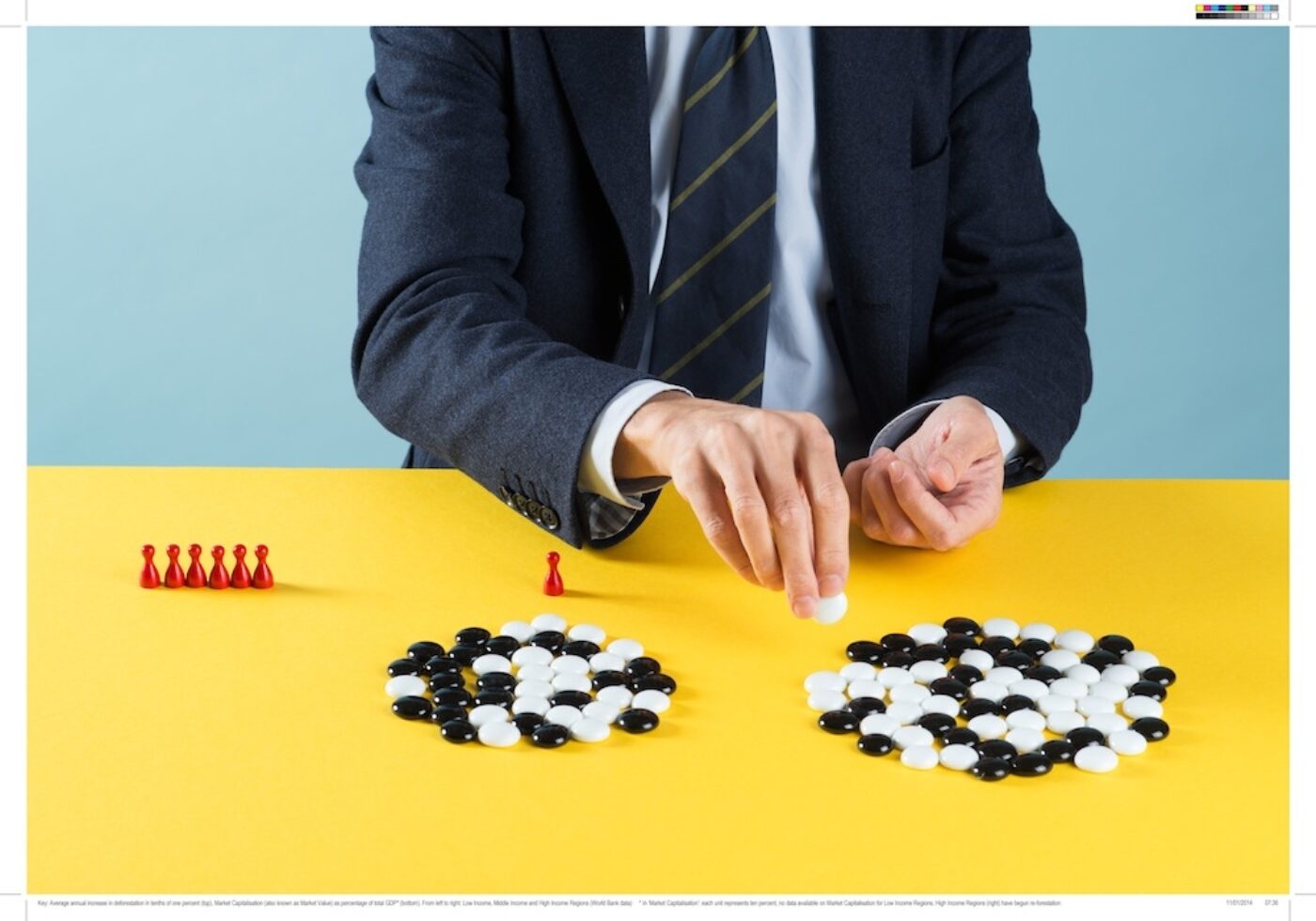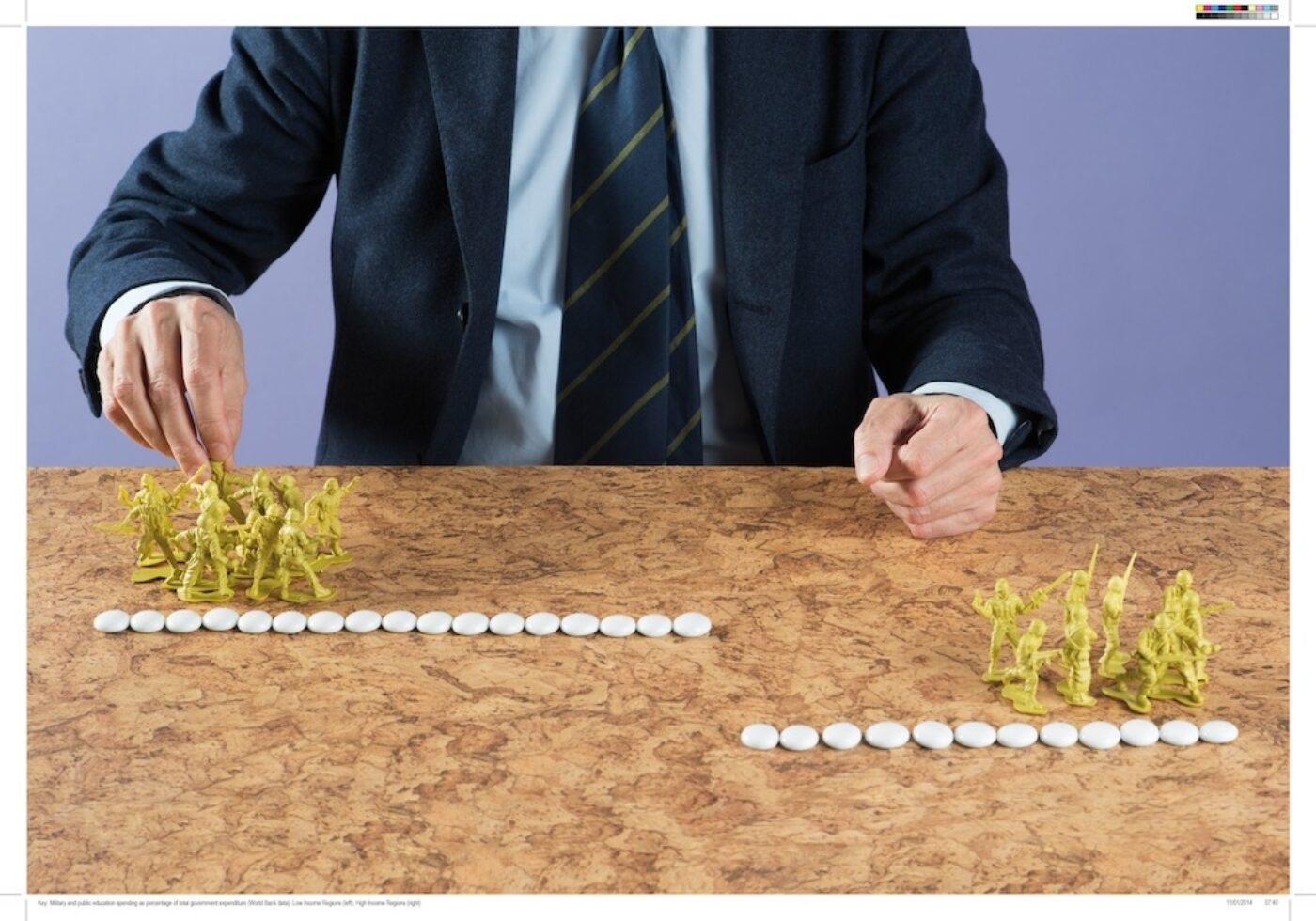 Working for a World Free of Poverty (2014) is a series of six studio photographs that visualizes a selection of the latest World Bank, International Monetary Fund, and World Health Organization statistics. The title is directly lifted from the World Bank slogan and the series seeks to make apparent the ideological construct behind the production, analysis, and distribution of data by global organizations which define the current significance and direction of "development."
Courtesy of the artist and Galleria Laveronica, all images (in the material world) are : 70x100cm, c-print on Pearl Archive paper mounted on Leger supports, with captions at the bottom of the frame. The audio track was produced for BOMB lifting further information from WHO, WEF, IMF, WB, OECD, and WEO reports. The definition of "regions" is available here: http://data.worldbank.org/about/country-and-lending-groups
Adelita Husni-Bey is an artist and writer whose practice involves the analysis and (counter-)representation of hegemonic ideologies in contemporary Western societies. Recent projects have also focused on unearthing and re-thinking radical pedagogical models within the framework of anarco-collectivist studies.