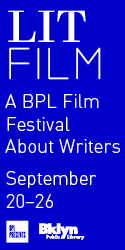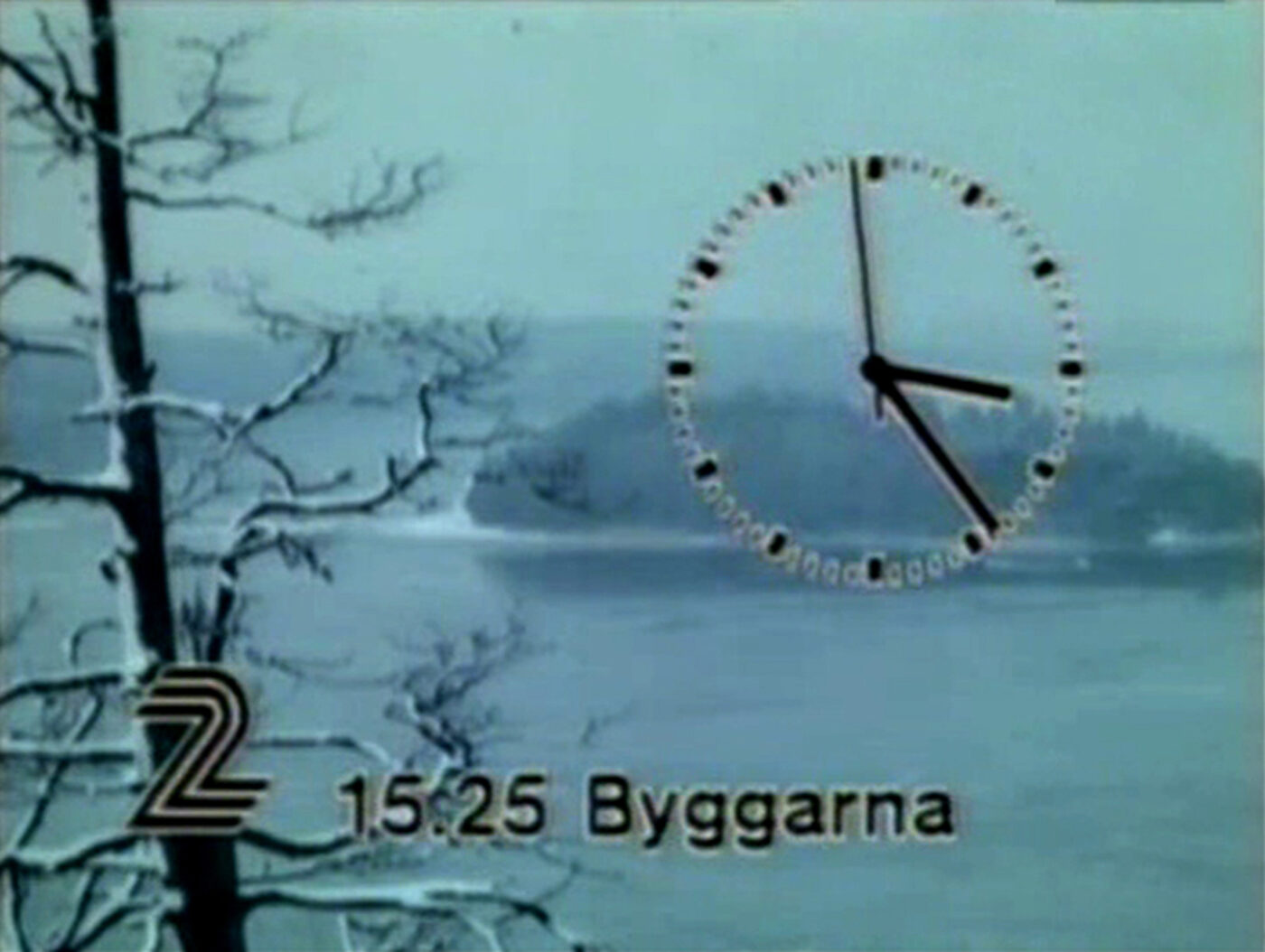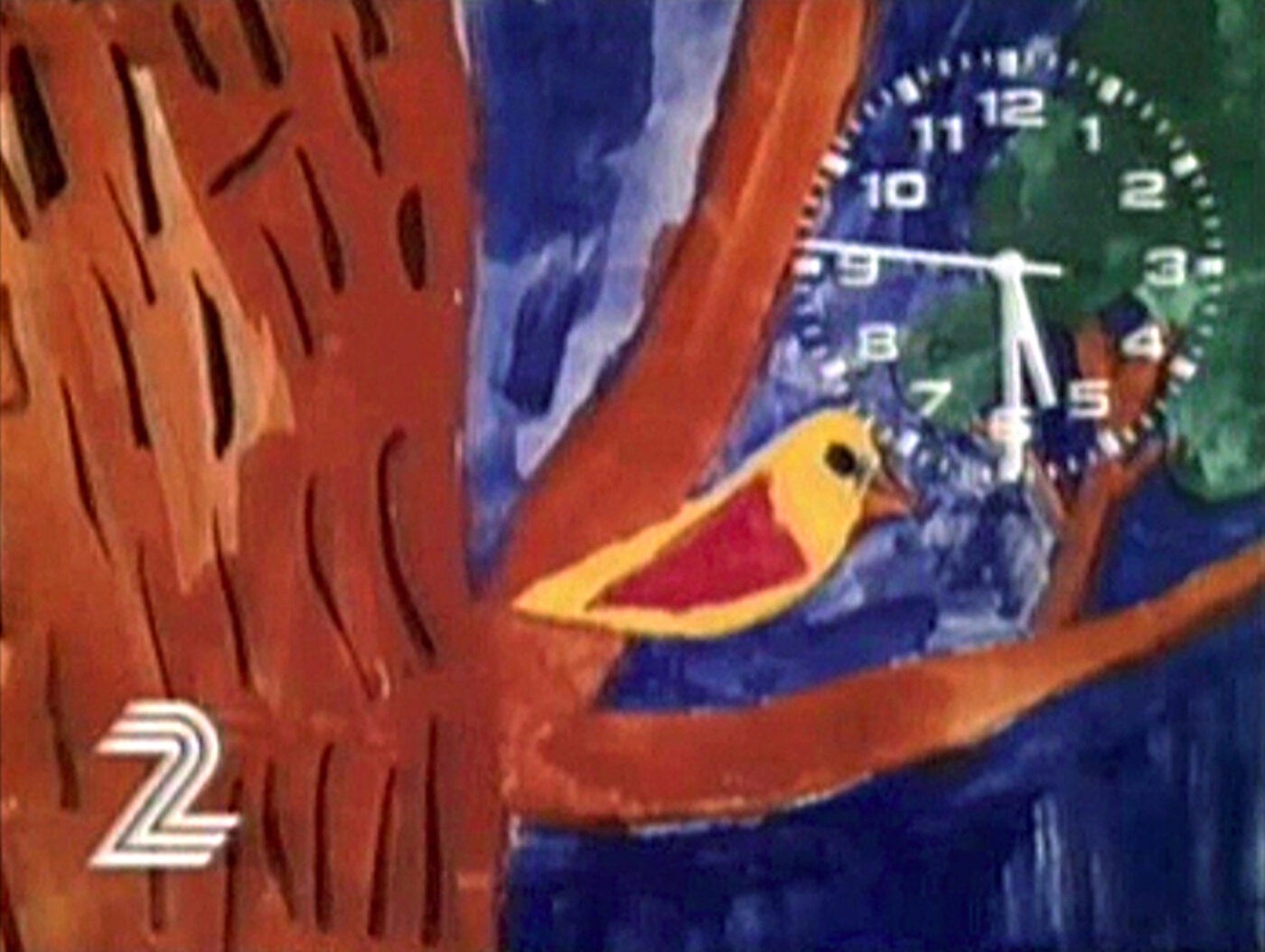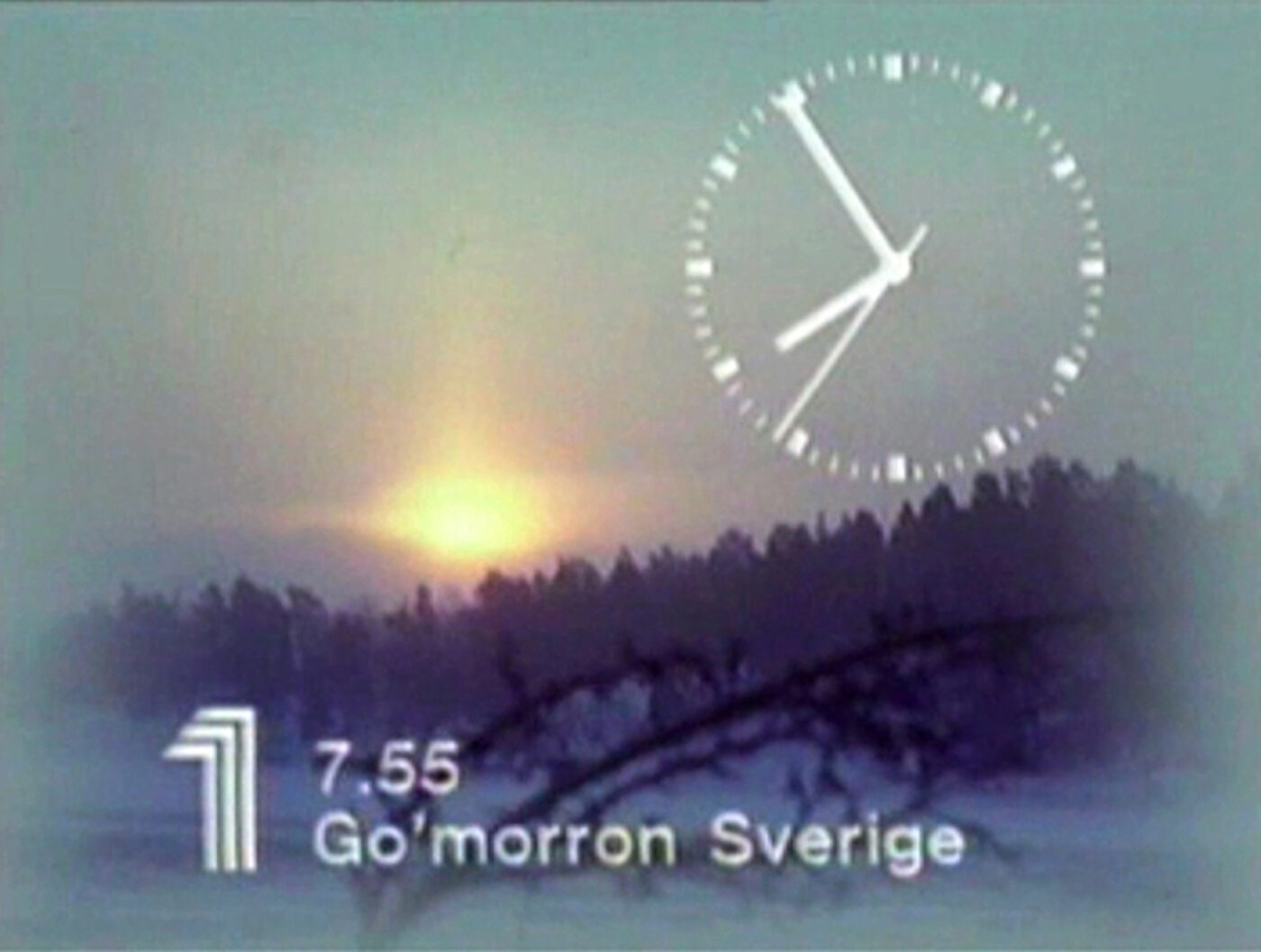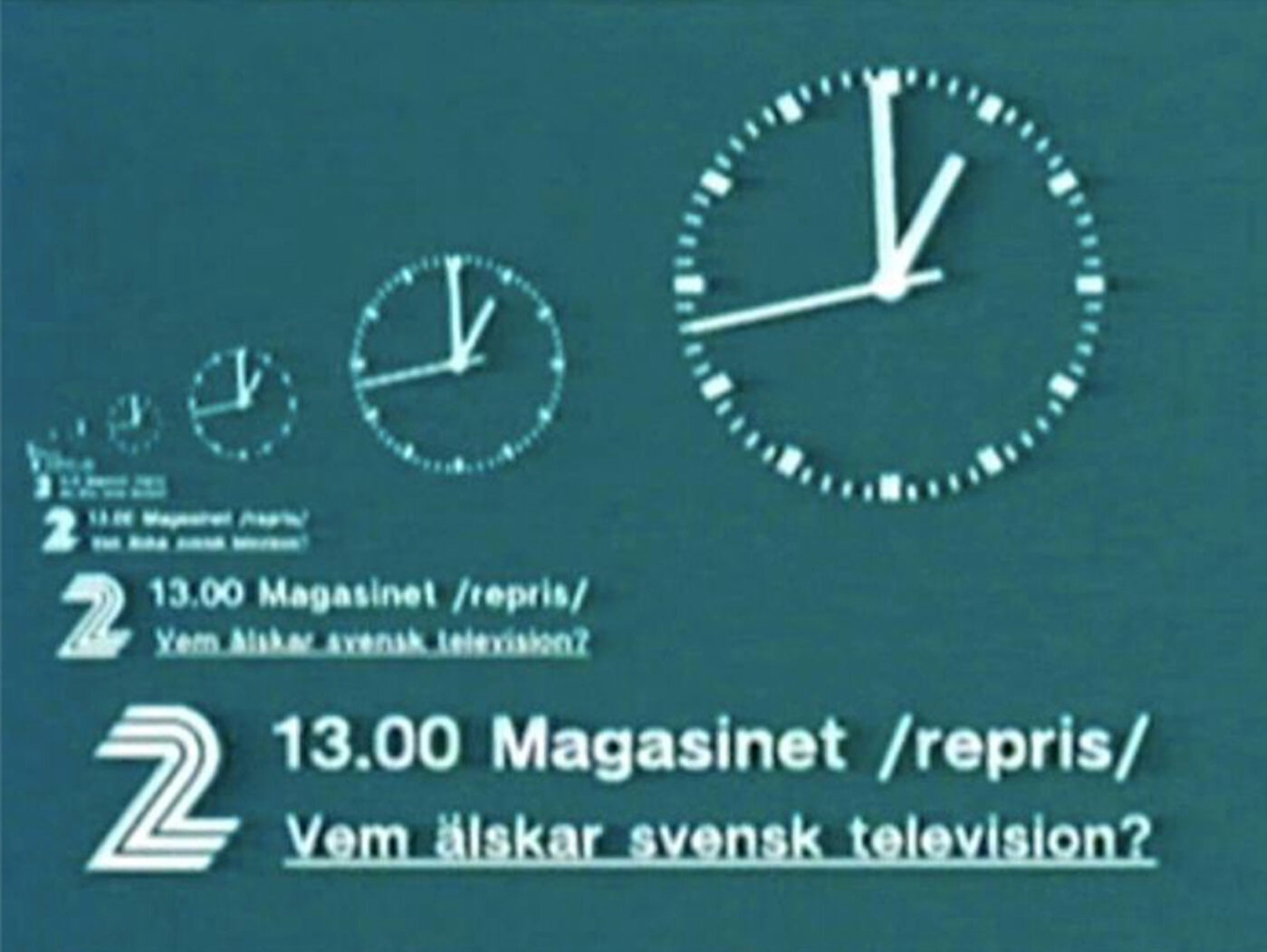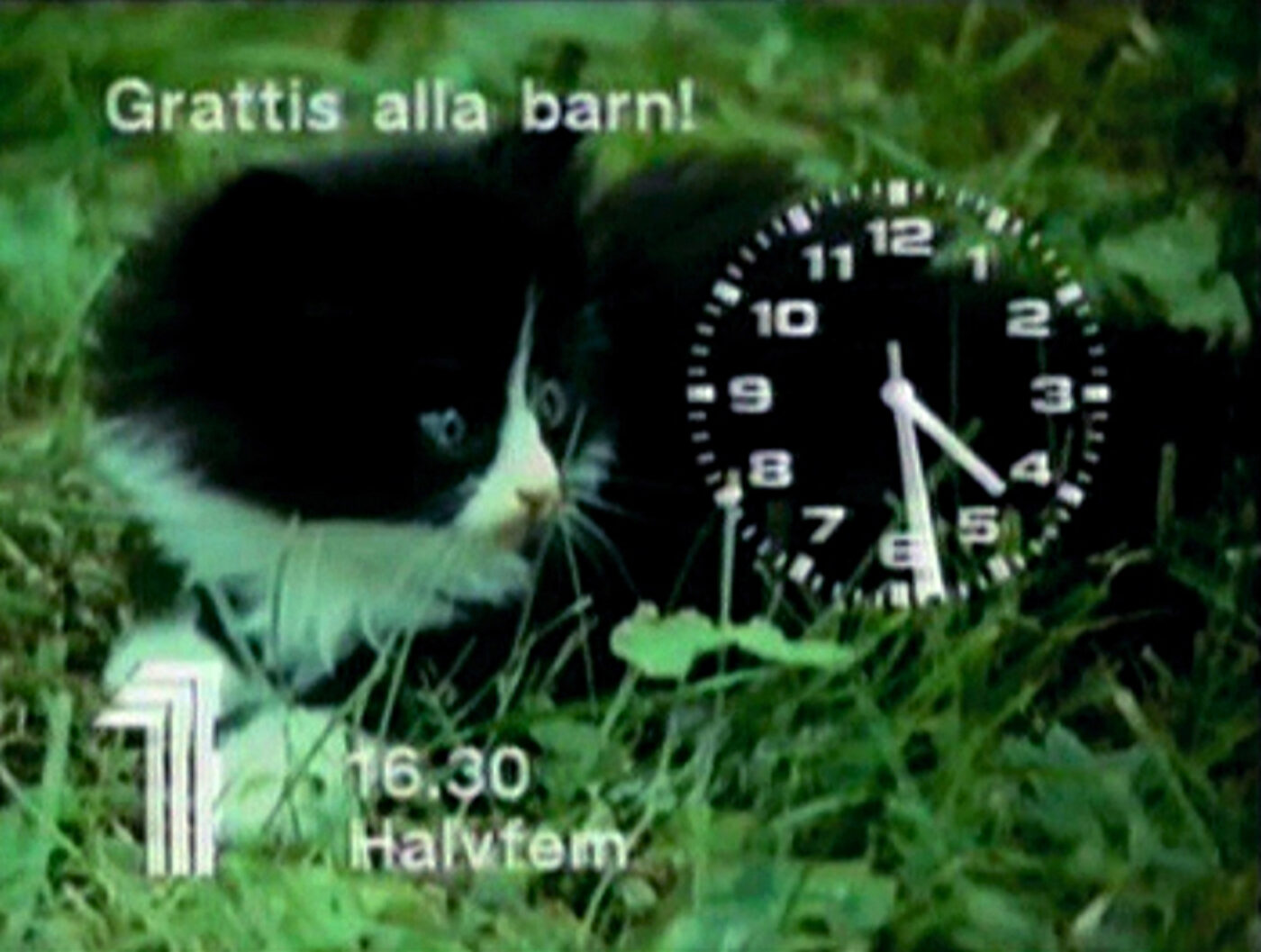 Watch Repris: TV Time live on Lundh's website here.
I first got to know Anna Lundh's work when she showed me a video she made in the mid-2000s called Hollywood Internet. The work masterfully strung together seven minutes of odd, overblown, clumsy ways the Internet had been depicted visually in mainstream movies. Both the pace and absurdity of the video articulated brilliantly the cultural process of trying to grasp online culture as something that was beginning to dramatically transform our lives, but in ways we could not yet fully comprehend.
Albeit from our different vantage points as artist and curator, I've long felt that both of our approaches to Internet culture have intuitively remained in synch over the years. While it's become more ubiquitous recently, it's useful to remember that it was not so long ago that technology as artistic subject matter was an outright taboo as far as most of the art context was concerned. Lundh started applying research- and conceptual-based strategies to address these issues in her work at a time when doing so felt rather contrarian, and I really admired it.
When I worked as a curator for Tensta konsthall in Stockholm in 2011–2013, I got the chance to invite Lundh to work on a project together there, Repris: TV Time. Working closely with programmer Henrik van Leeuwen, the three of us set out to site-specifically adapt her multichannel video work TV Time for the browser. From July–October 2013 the work was installed in a unique online exhibition space that I developed a few years earlier with designers Metahaven and Tensta konsthall director Maria Lind, called Space—tenstakonsthall.se.
Lundh's project examines how our perception of time has been remarkably reshaped by the Internet, and asks viewers to consider precisely what it means to wait for something today by referencing a bizarre form of waiting from another era and medium: television. Repris: TV Time consists of short audiovisual segments that aired on Swedish channels Kanal 1 and TV2 from 1983 to 1993. As everything broadcast on Swedish state television has been recorded and archived since 1979, Lundh became fascinated with what she thought of as a compelling side effect of this achieving—the gaps of "nothing"—in-between programs. While this "wait time" has since been filled up with trailers or commercials, during the analog-TV-time of the '80s and '90s, it was represented by a ticking clock over a child's drawing or a scenic photograph accompanied by classical or jazz music, nature sounds, or sometimes just silence. These dissected segments of recorded time were replayed and re-experienced in real time at Space—tenstakonsthall.se.
Online impatience is one of our most prominent conditions, spurred by the "agency" of the user who is able to click on links, often choosing and searching constant distraction from things that don't provide immediate entertainment or news-value. Ultimately the project asks, what does it mean that, for most of us today, the computer and the Internet are at once our news and entertainment provider, communication tool, exhibition space—as well as our clock? —Laurel Ptak
Anna Lundh is a Swedish artist currently based in Stockholm. She holds an MFA from Konstfack University College of Arts, Crafts and Design, Stockholm, and has also studied at The Cooper Union School of Art in New York. Lundh's research-based work investigates cultural phenomena and social agreements such as language, time, and technology, and frequently involves exchange with other people and professionals also beyond the art field. This transdisciplinary work can take the form of video, site-specific installation, web-based work, interactive experiments and performance. Currently her work is on view at The Moderna Exhibition 2014 - Society Acts, Moderna Museet, Malmö, Sweden. For more information, visit her website.
Laurel Ptak is a curator and researcher interested in social and political dimensions of contemporary art and technology. Currently based in New York, she is the director of Triangle Arts Association and teaches in the Art, Media and Technology department at the New School. For more information, visit her website.