"One actively is olived, one actively becomes a desired color, desired manufactured ethnicity."

Discover MFA Programs in Art and Writing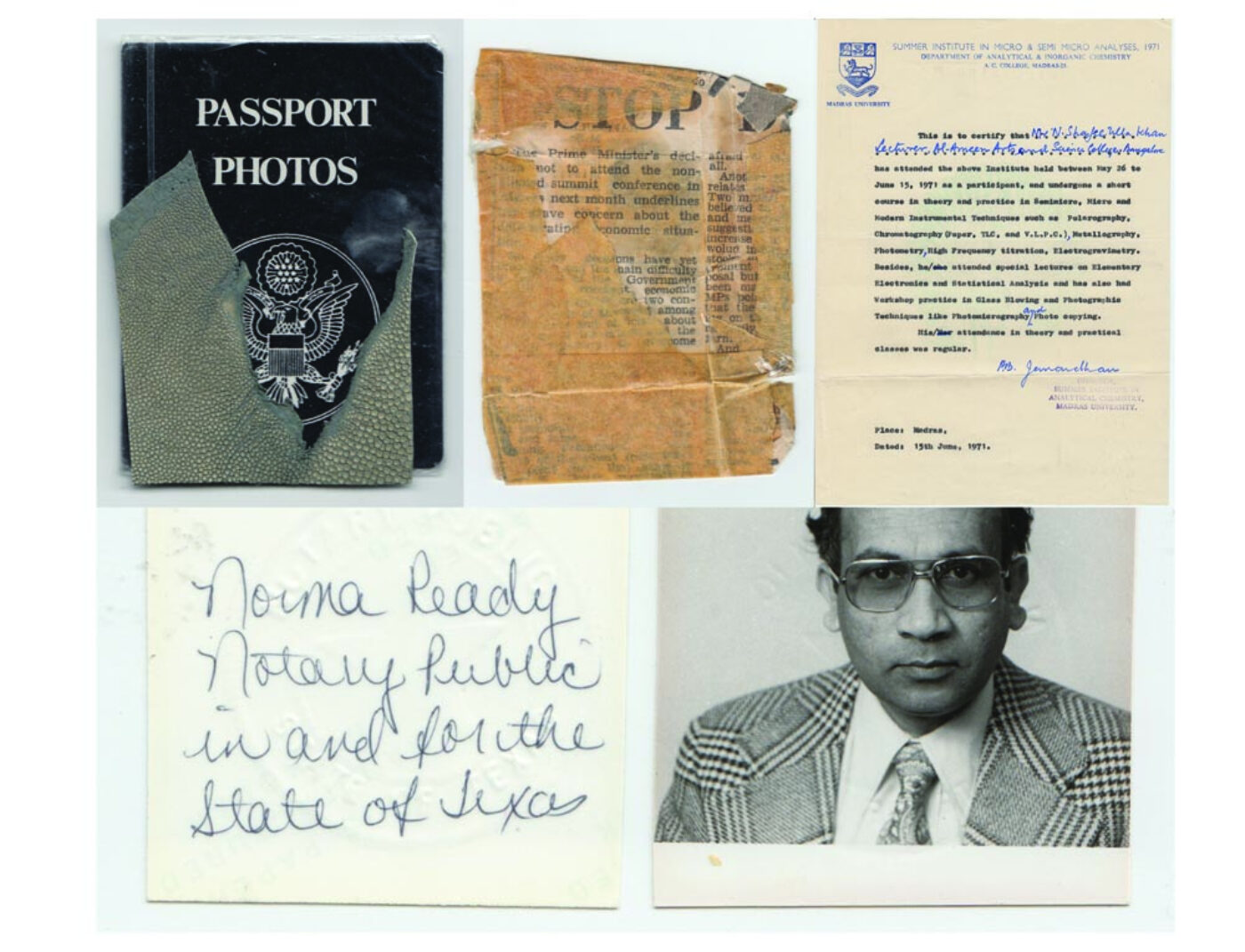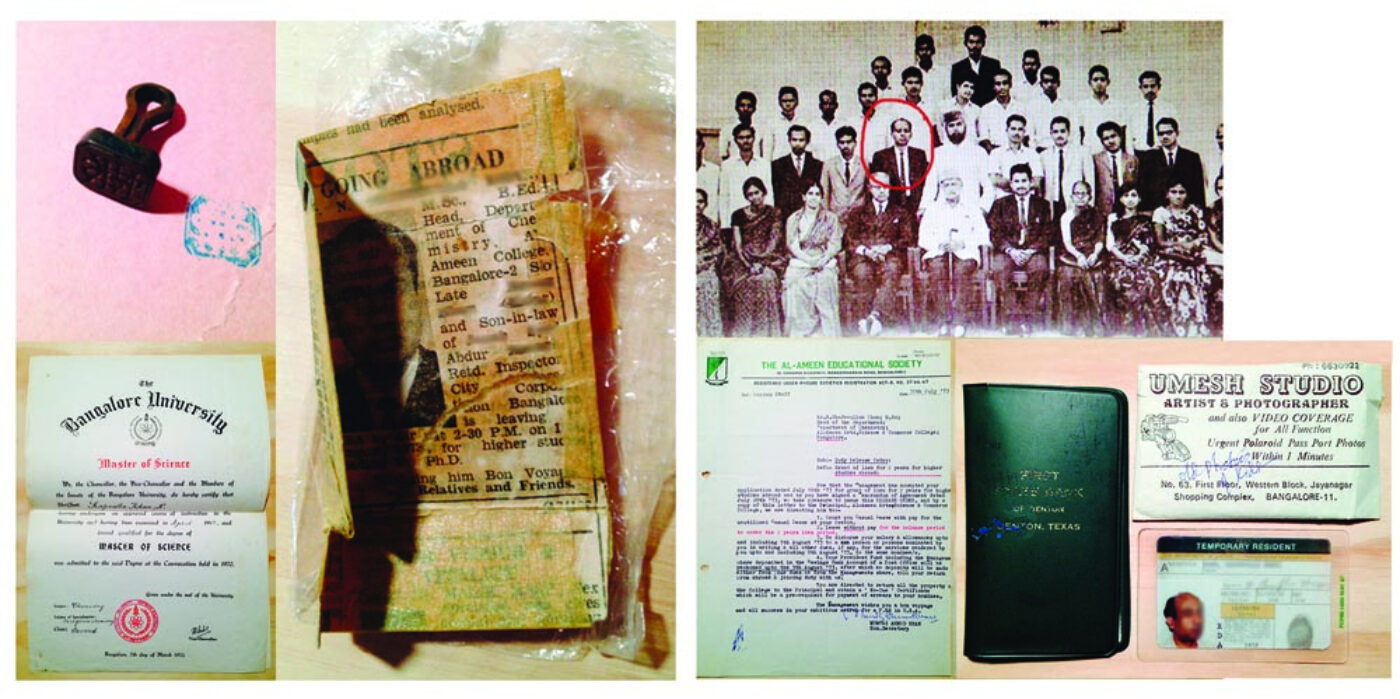 Personally-recorded conversations, emblematic artifacts, diplomas, college lecture mini-cassettes, academic texts, vinyl and Bollywood mixtapes, clothing, expired identification cards, empty billfolds, and torn family photographs from my father's migration to the US in 1973. These materials often lack essential information, which become unmoored along with the displacement of its person. Literature and music are used to form and fill in narrative. Emotional testimonies.
At the end of performing prayers, to some, one turns their head right, then left, then right again. You are saying good bye, you may never return, you may return again. One never knows. You are a new form nevertheless.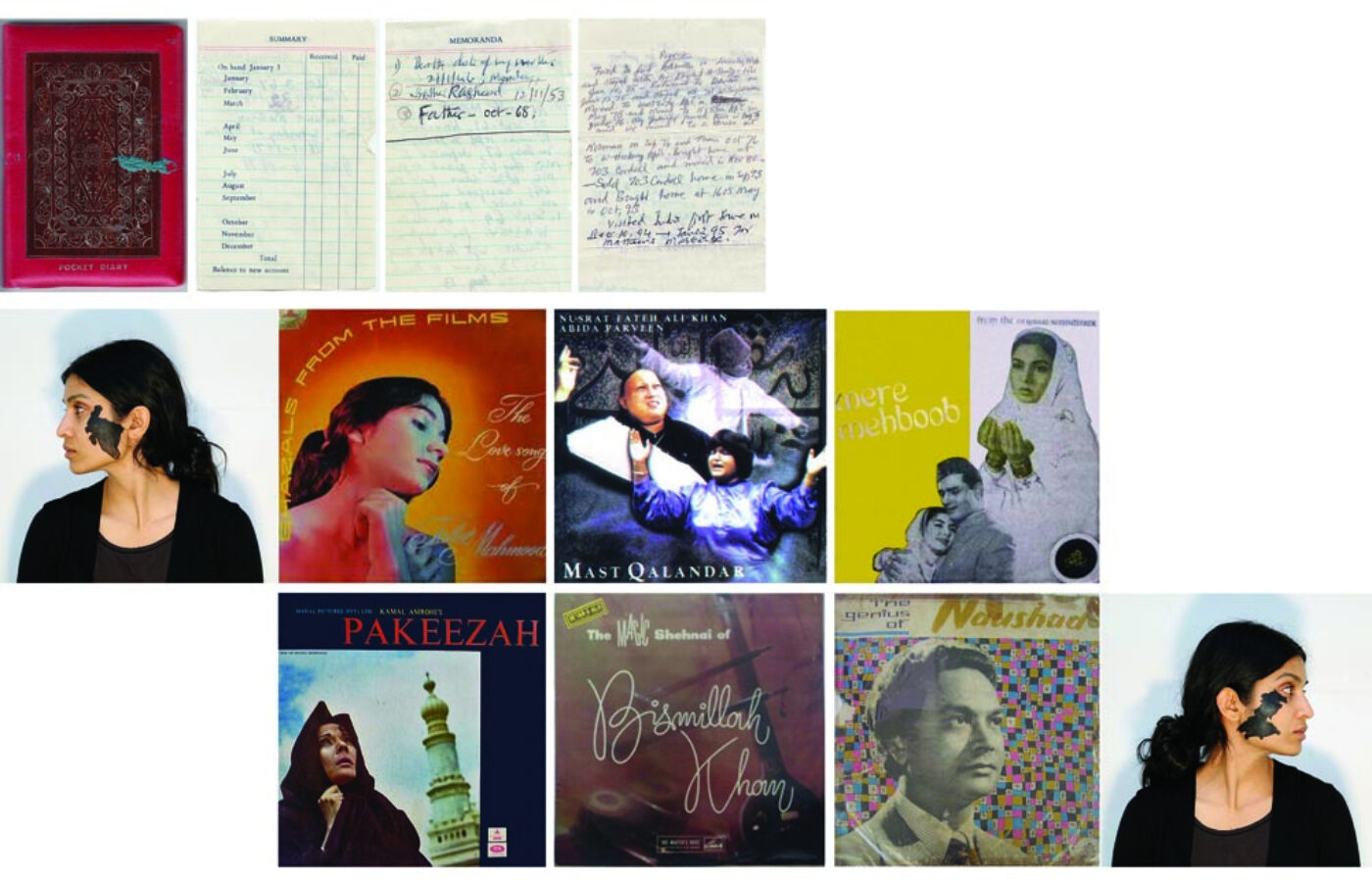 These are six of seven records my father brought over from India when he came to the US, one record for every day of the week. He was a practical man. These records formed my sense of being, my taste, and my identity. I'm putting together voice, sound, and music to press my own record and album cover. I always say, "Some families stack dollar bills, mine stack the trauma. I'm trying to make a living off understanding my mama's drama."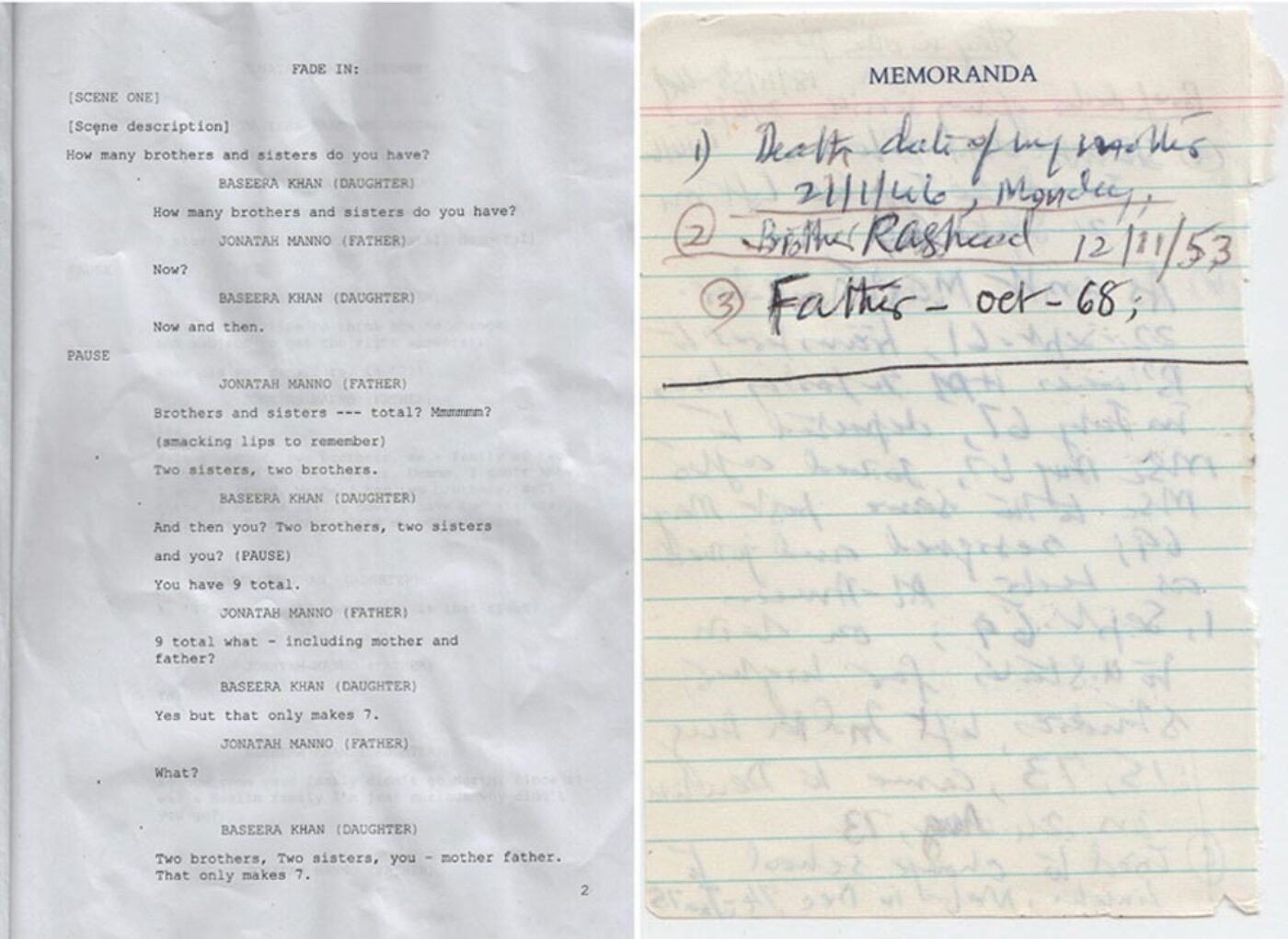 This is a short clip from a 10-minute passage of an actor and I reading a script while a dream machine is spinning. The dream machine acts like the third window, an idea used and partially defined to understand our subconscious desires and constructed selves, termed sometimes used by Paul Virilio, amongst others. The interview was transcribed from my father and I discussing the number of brothers and sisters he had in his family, which he could not remember correctly.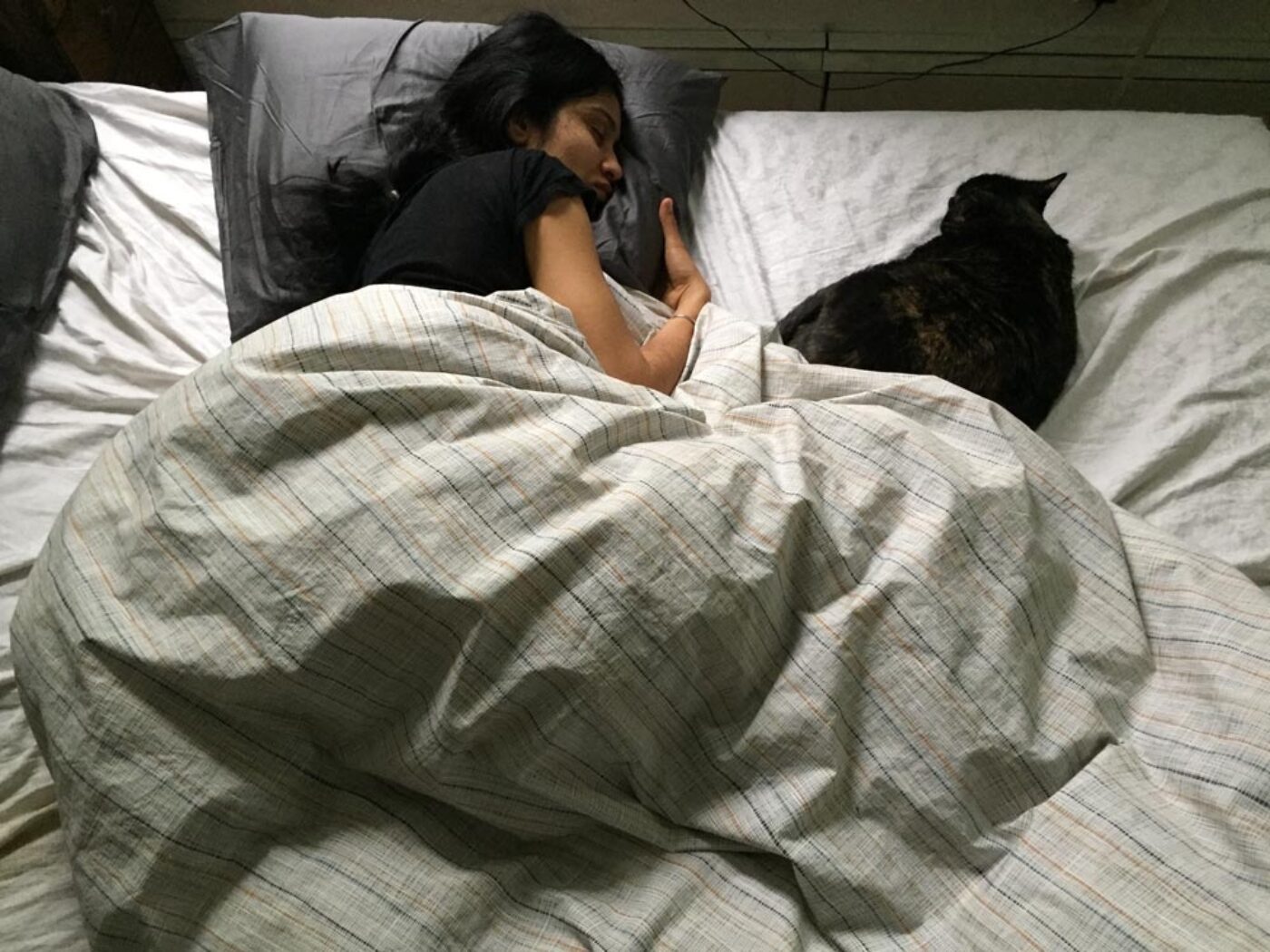 Walt Whitman (1819-1892) Leaves of Grass, 1900
52. "To a Stranger"

Passing stranger, you do not know how longingly I look upon you
You must be he I was seeking, or she I was seeking
(it comes to me, as of a dream)
I have somewhere surely lived a life of joy with you
All is recalled as we flit by each other, fluid, affectionate, chaste, matured
You grew up with me, were a boy with me, or a girl with me
I ate with you, and slept with you—your body has become not yours only, nor left my body mine only
You give me the pleasure of your eyes, face, flesh, as we pass—you take of my beard, breast, hands, in return
I am not to speak to you—I am to think of you when I sit alone, or wake at night alone
I am to wait—I do not doubt I am to meet you again
I am to see to it that I do not lose you.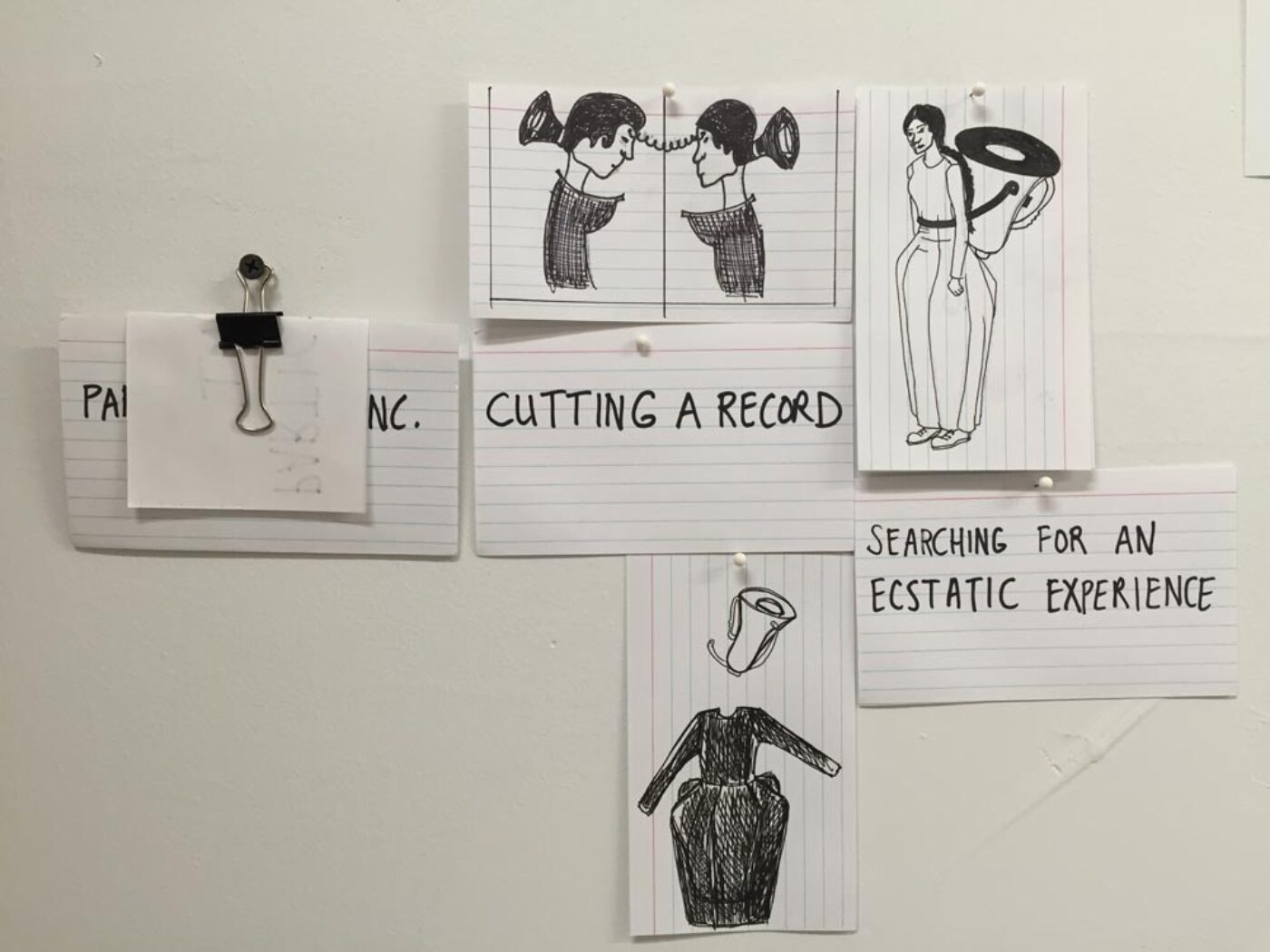 Searching for an Ecstatic Experience, 2016
The Olived and Brown, 2016
By Baseera Khan
I think of the point of a gun when I think of the construction of militarized checkpoints, a massive architectural structure made specifically for the hole that forms at the edge of a gun. I think of it as an installation to present its darkness. The point is magnetized by my third eye, the point hovers between my eyes. I then view skin and paint, the surface of stature. One actively is olived, one actively becomes a desired color, desired manufactured ethnicity. When you stand, what do you stand for, when you can't stand the situation?
It is irritating to see one group live so well, and the other group live as well as possible.
I was invited to the other side by way of taxi. In this process I was stopped to check a point. Staring upon its black barrel and beyond its metal arm, two men, one olived, one brown, hover the point upon my absent bindi.
The olived opened the door, the brown stood aside. Olived's point followed my languid legs, my useless smile, and my sweat-drenched top forming additional smiles amongst my form.
         "Get out of this vehicle and follow my point."
         "I want to ask you, do you regret where you are from?"
                "Yes and you?"
Olived drops the point to my knees and I feel the relief of salt and sand slap my face. Brown is signaled to rifle through my claims while Olived pins me with the point. Colors spill over the backseat of the taxi. I watch, my half mooned eyes too curious to be upset. I wait, the point becomes uninterested in me.
They stand to pull me back into my seat on top of my pile. My colors intact, the point disappears.
         "Enjoy your trip. Stay in the shade."
                "Merci, enjoy your day, in the middle where you remain."
Prisoner of Love, Labor of Love, 2015-2017
Originally performed at Process Space, Open Text, LMCC, 2015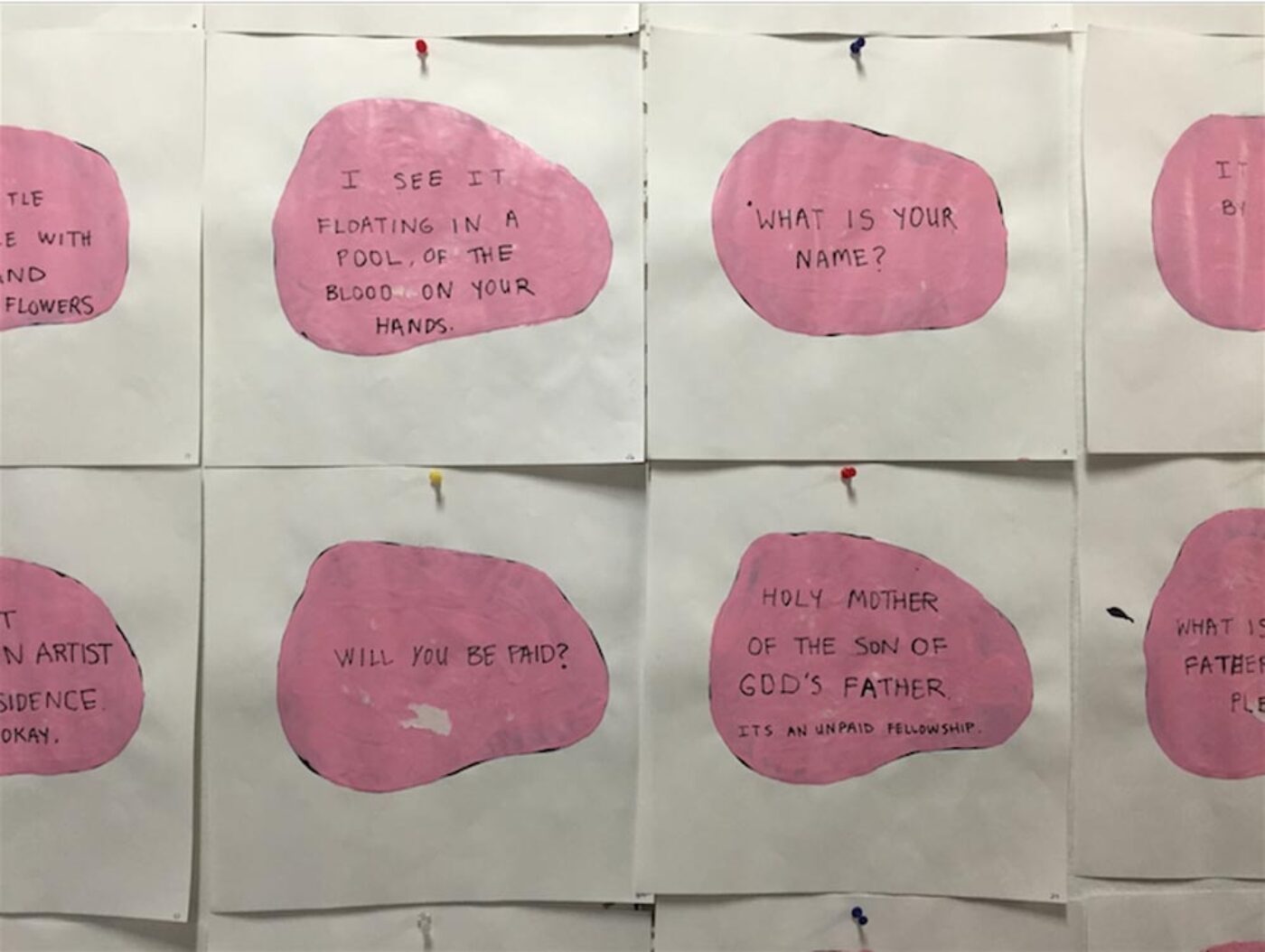 Sometimes I pour my thoughts onto a page to create the scripts that I perform.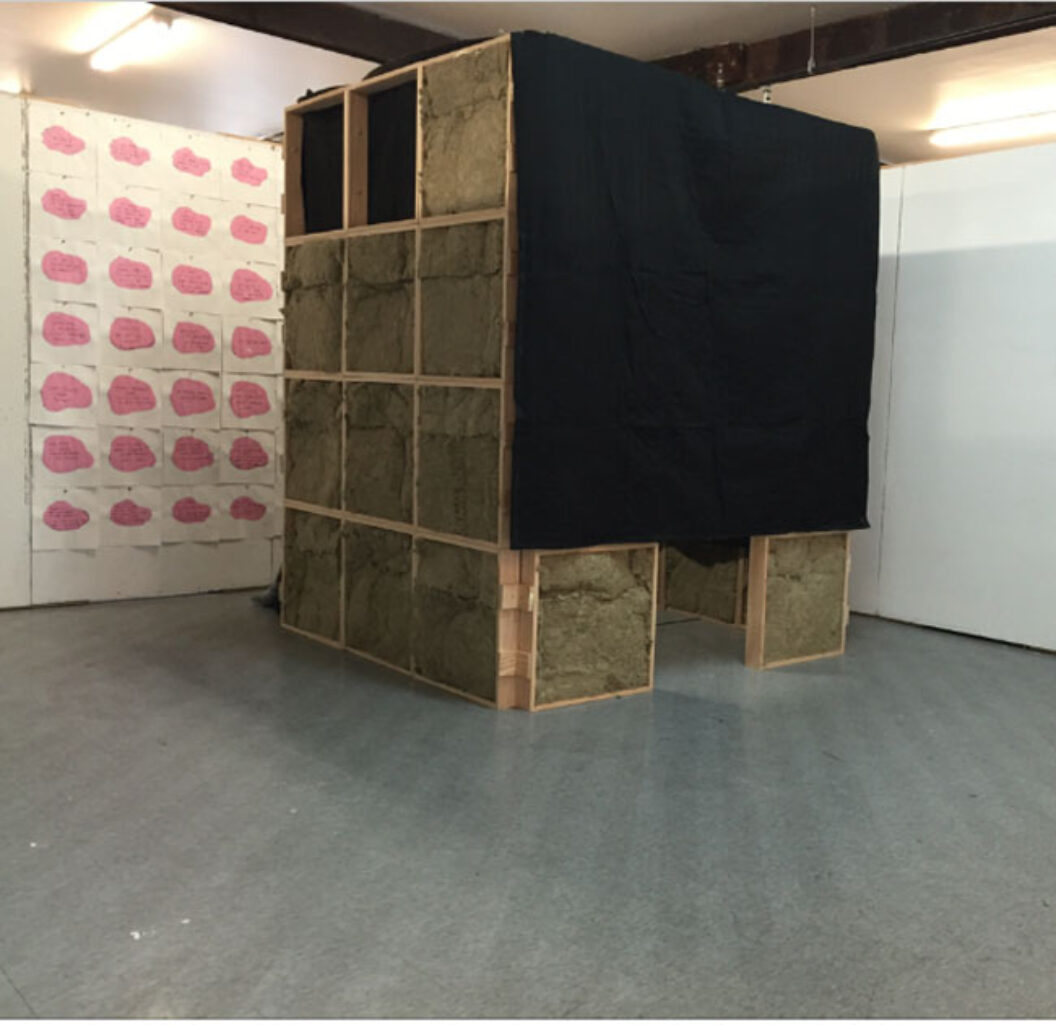 I created a sound booth to capture seemingly similar sound frequencies, this booth is modular, this booth can act like a body.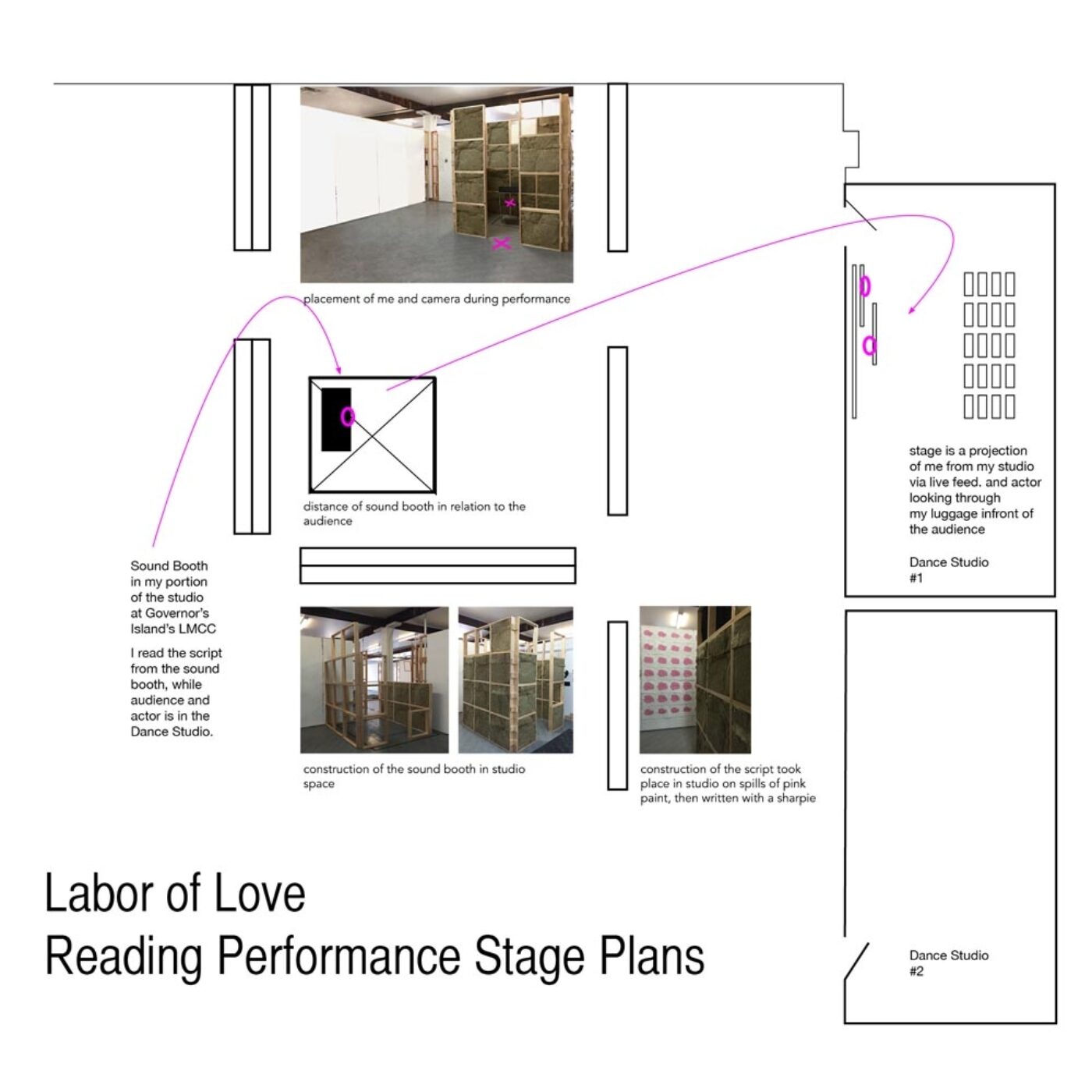 Baseera Khan received her MFA from Cornell University and a BFA from the University of North Texas. Her past exhibitions include Subject to Capital, Abrons Arts Center, New York City, 2016; Arrivals, Out to See, New York City, 2014; TX*13 Texas Biennial 5th Anniversary Survey Group Exhibition, 2014; Picturing Parallax, San Francisco State University, 2011; and InSearches:Hindu Kush, Hosfelt Gallery, San Francisco, 2009. She was an artist-in-residence at the Skowhegan Artist Residency, an international fellow in Israel/Palestine through Apexart, and also a participating artist in Process Space LMCC. Khan lives and works in New York. She will have a solo exhibition at Participant Inc in February 2017.