Discover MFA Programs in Art and Writing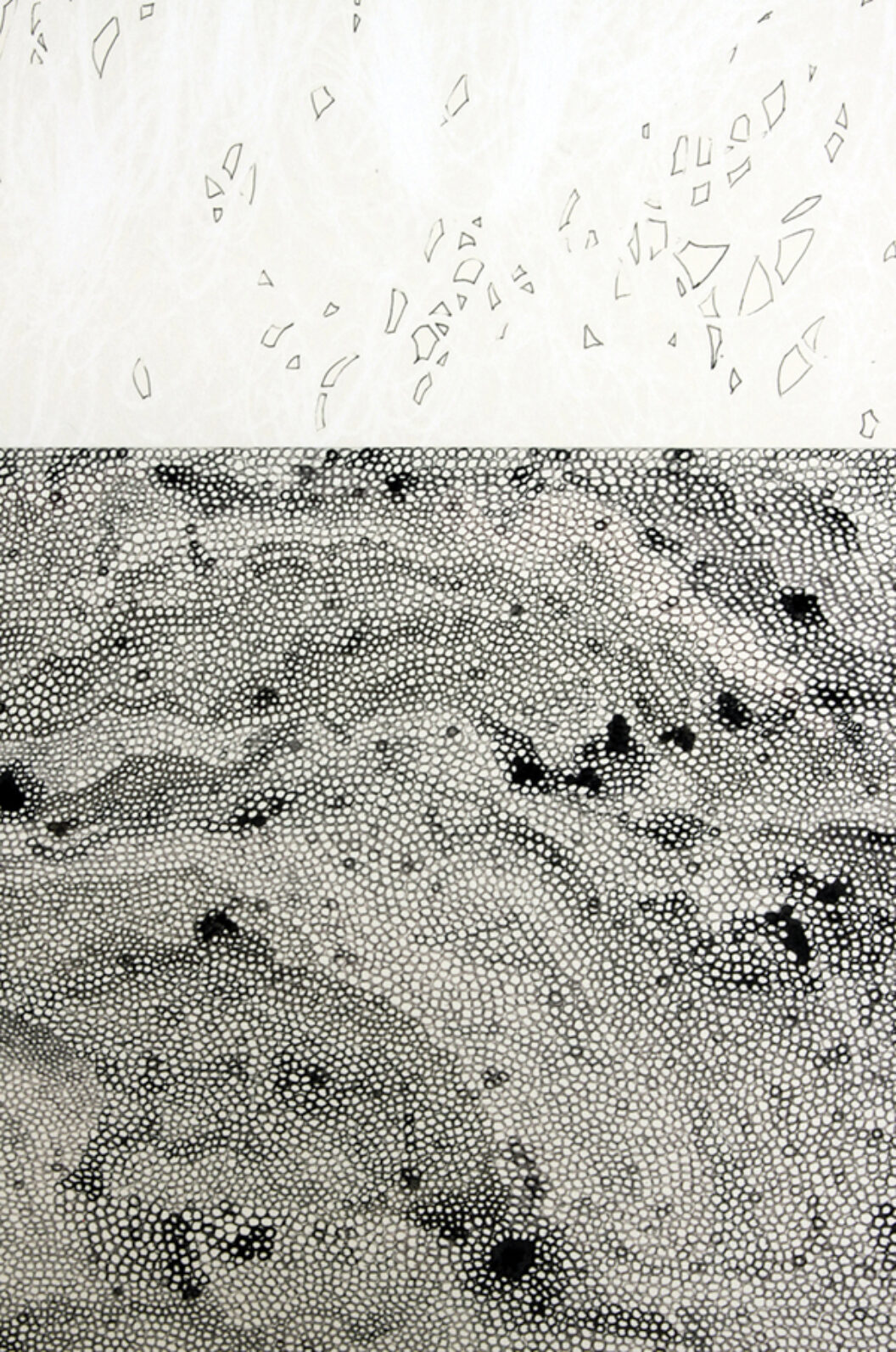 "Observations, errors, + corrections" is a series of drawings I began in 2009 based on observations of the environments or situations I find myself in. The text is in Spanish and English and is written directly in the drawing as I work. As I continue drawing, I cover sections of text with graphite or colored pencil because I decide they are irrelevant, nor succinct enough, or too personal. The covered areas create randomly formed shapes based on the editing process.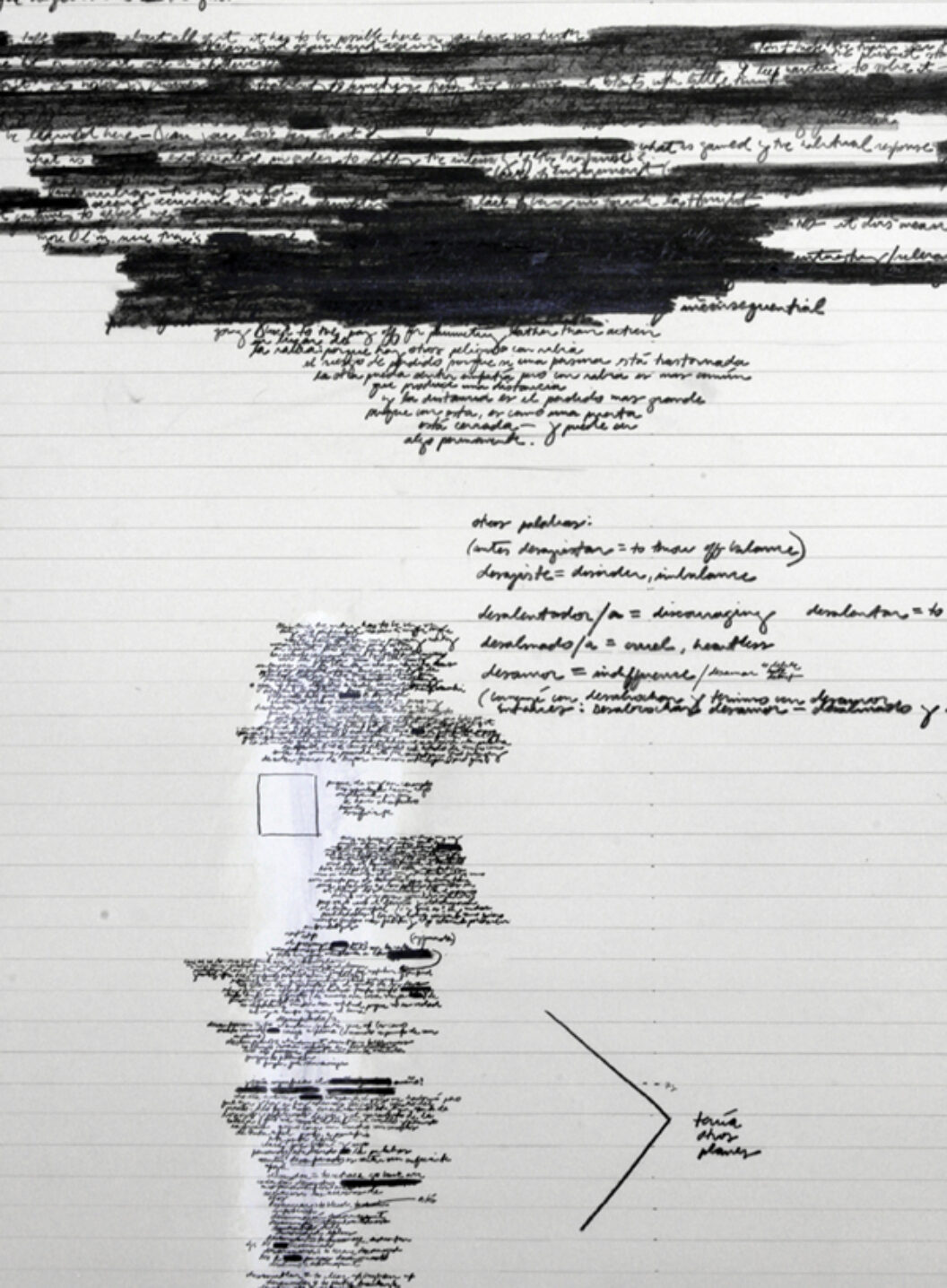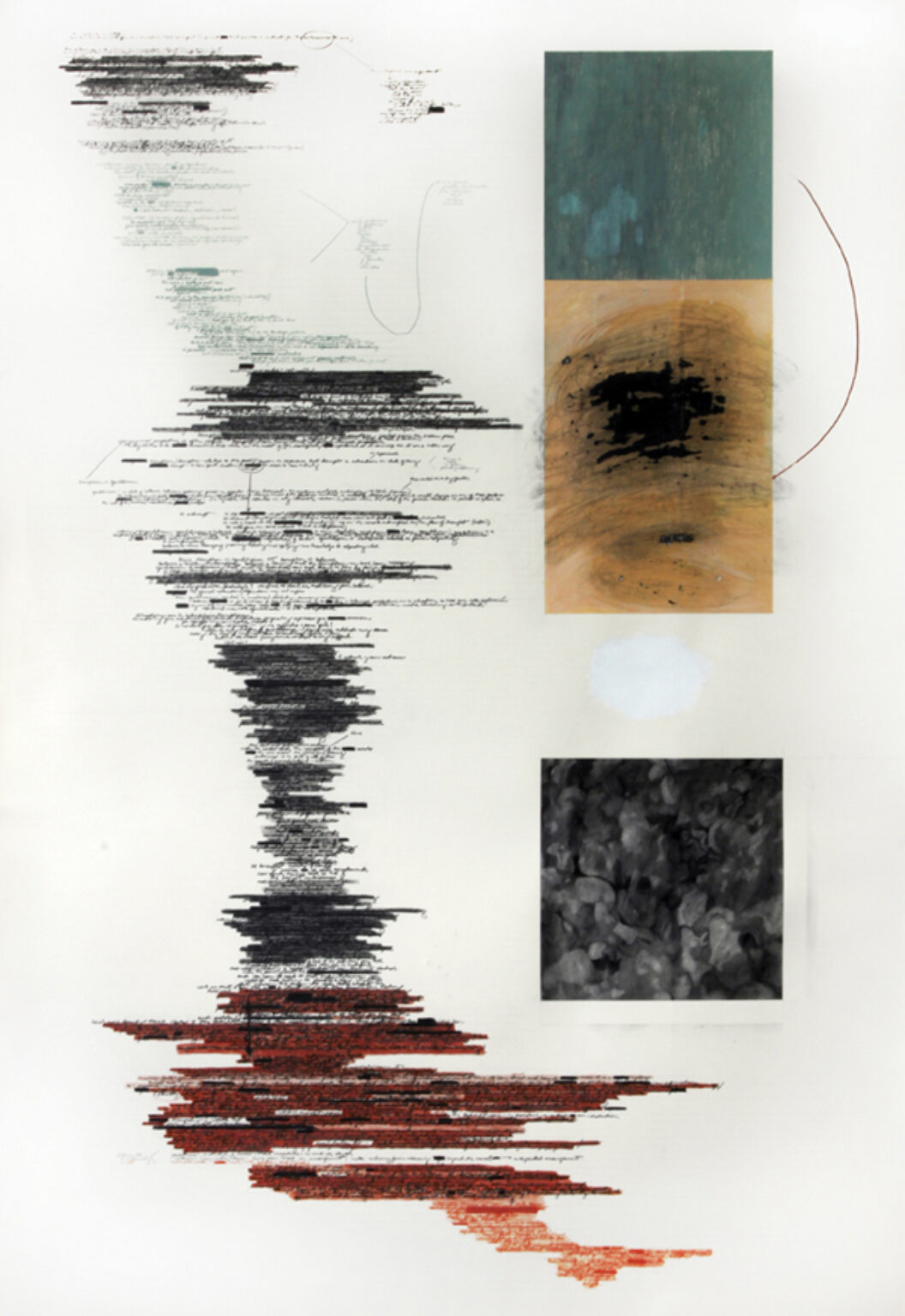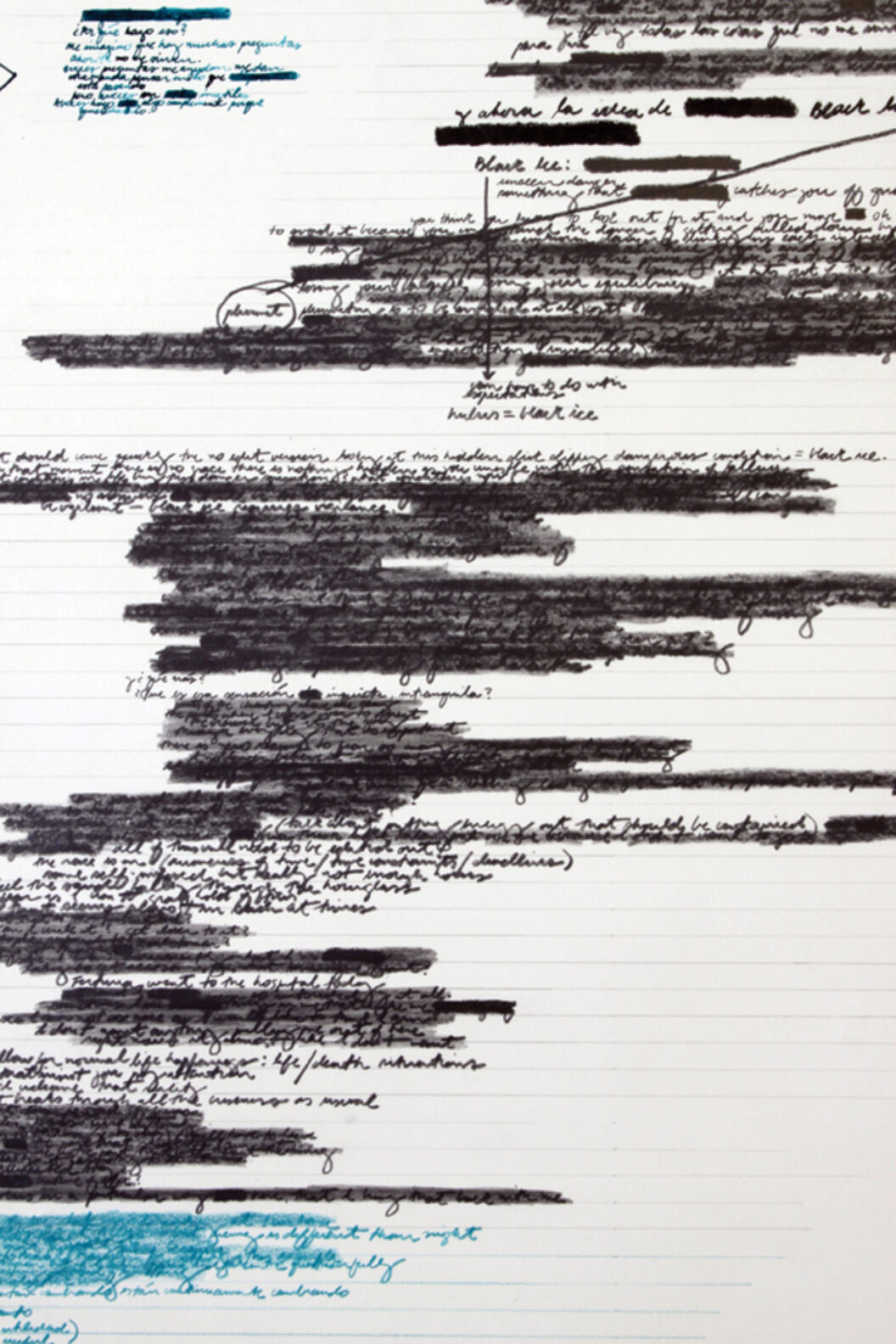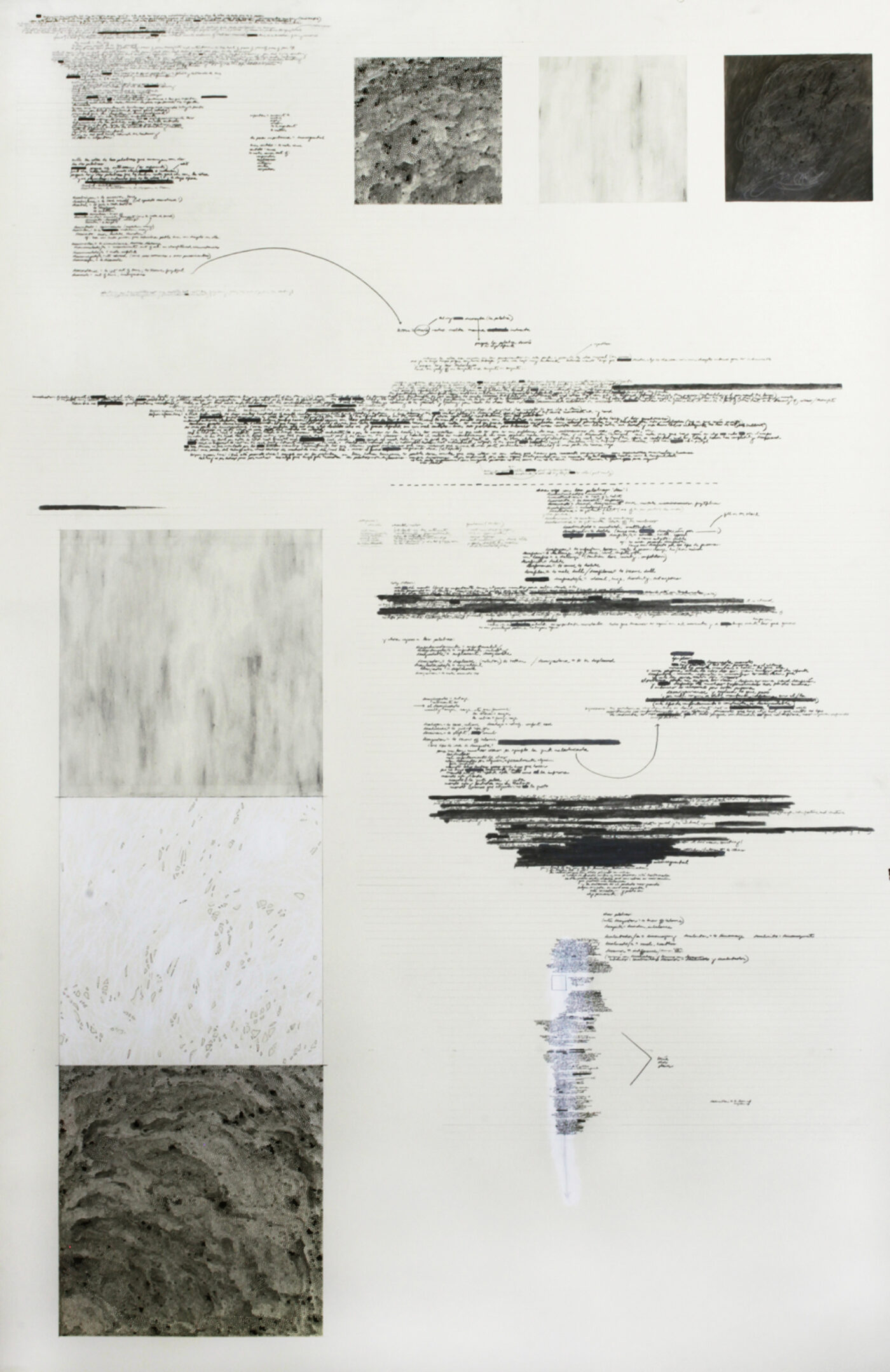 Originally published in
Featuring interviews with Miguel Gutierrez and Ishmael Houston-Jones, Haim Steinbach, Carolyn Cantor and Amy Herzog, Ben Chasny and Sir Richard Bishop, Kurt Andersen and Susanna Moore, Edith Grossman and Jaime Manrique, Lucy Raven, and Josiah McElheny.