Discover MFA Programs in Art and Writing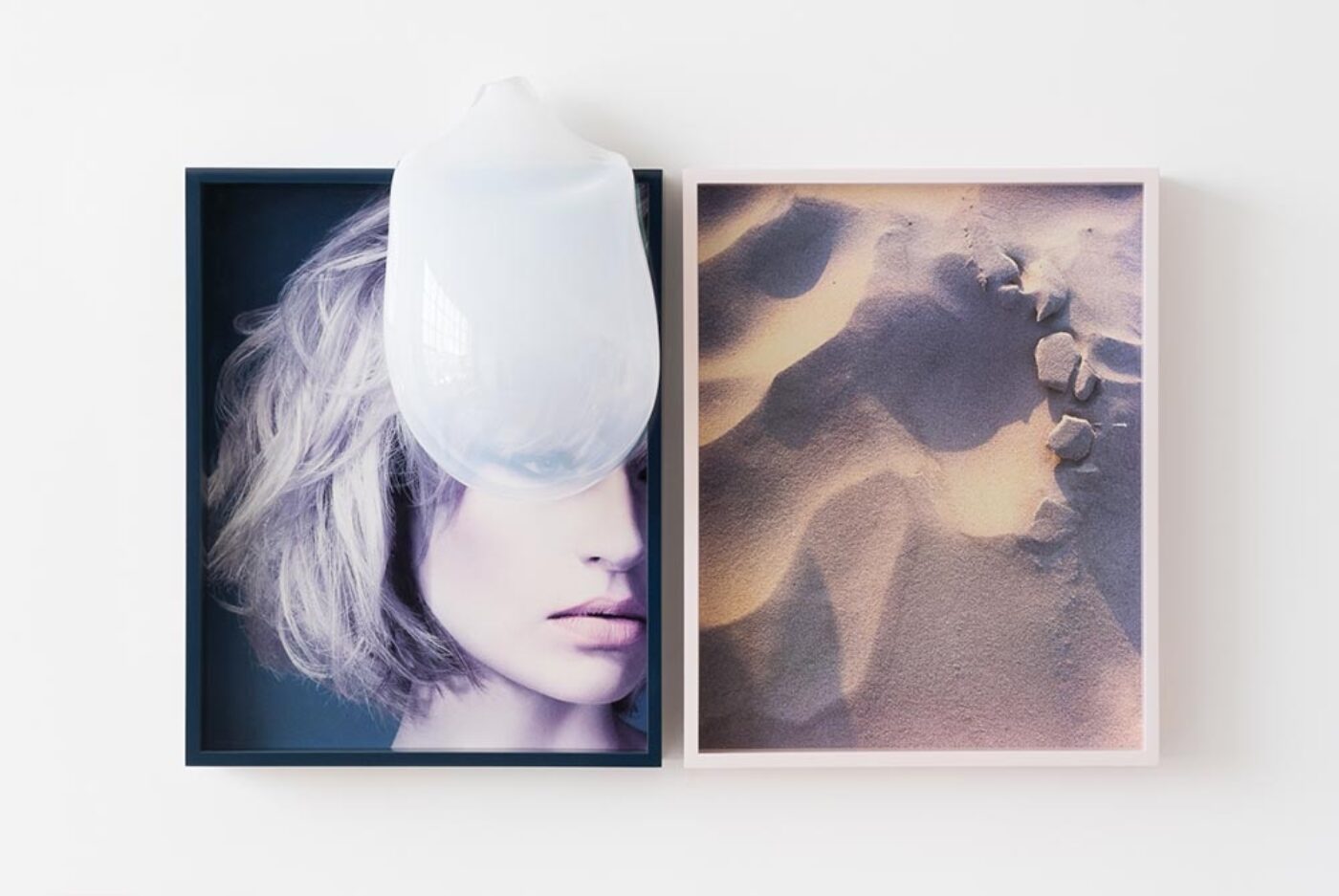 Gabriele Beveridge has quite the eye for sad-looking models in posters—the kind of women who hawk things like hair dye and shampoo. Hanging in the sun too long, the women's faces are now dull and not so lustrous. There's often an equally sad-looking, droopy, blown-glass bubble hanging off Beveridge's picture frames, like a deflated balloon or even a saline breast implant. In Sugar baby, mystic mountain the glass sprouts tentacles of plastic tubing. In other examples, eyes are obscured by feathers or fake bamboo. Either way, beauty is marred, literally and figuratively so.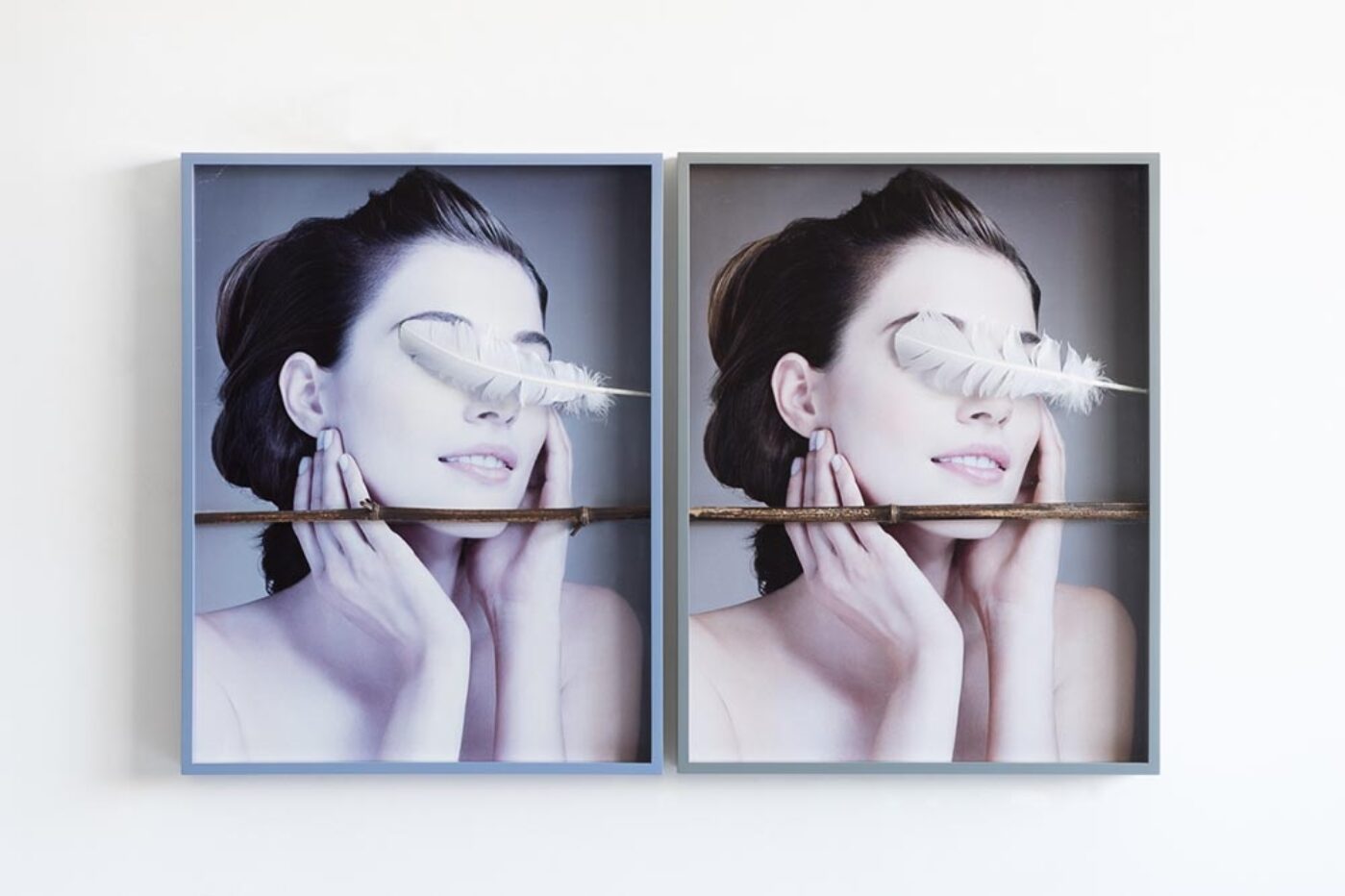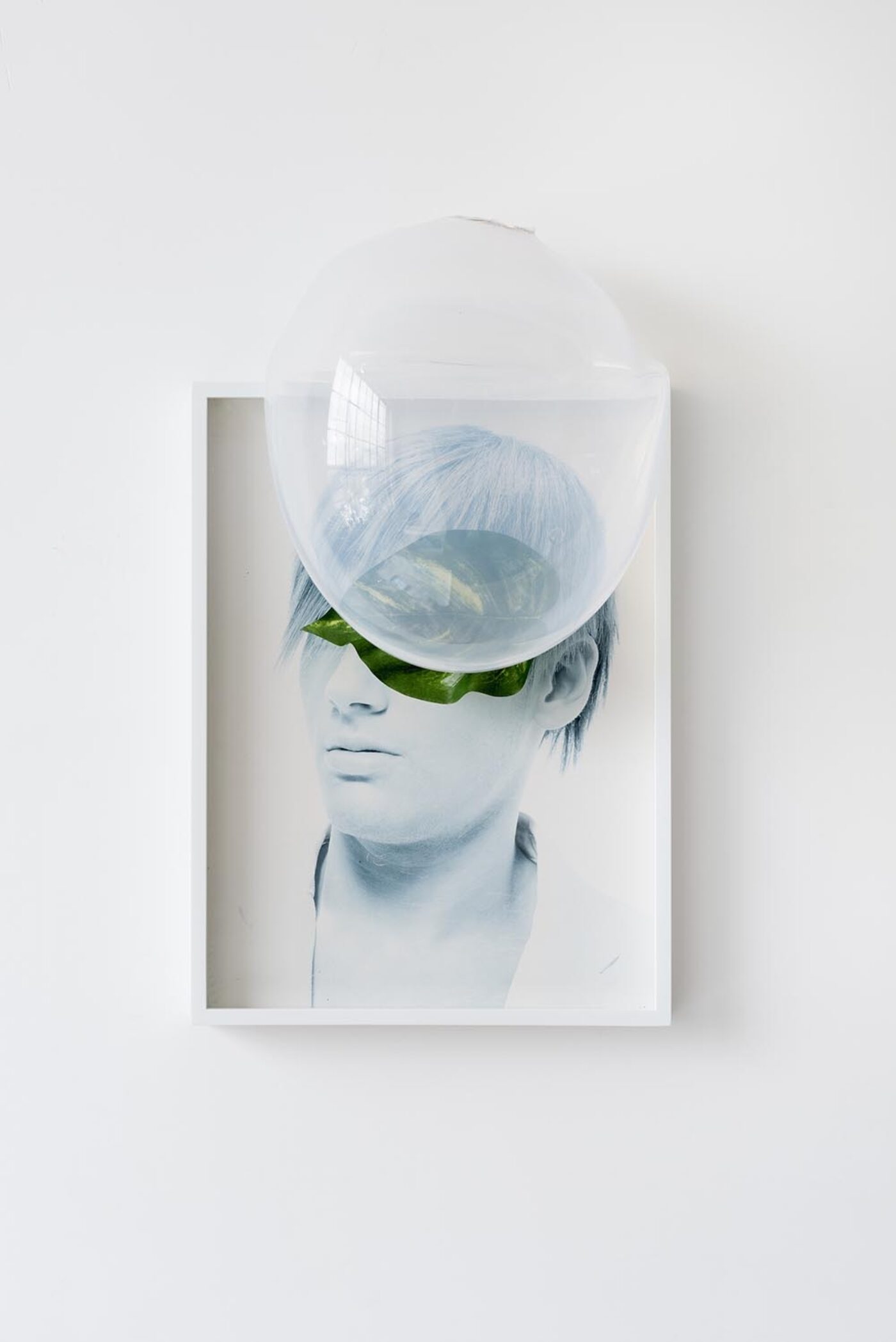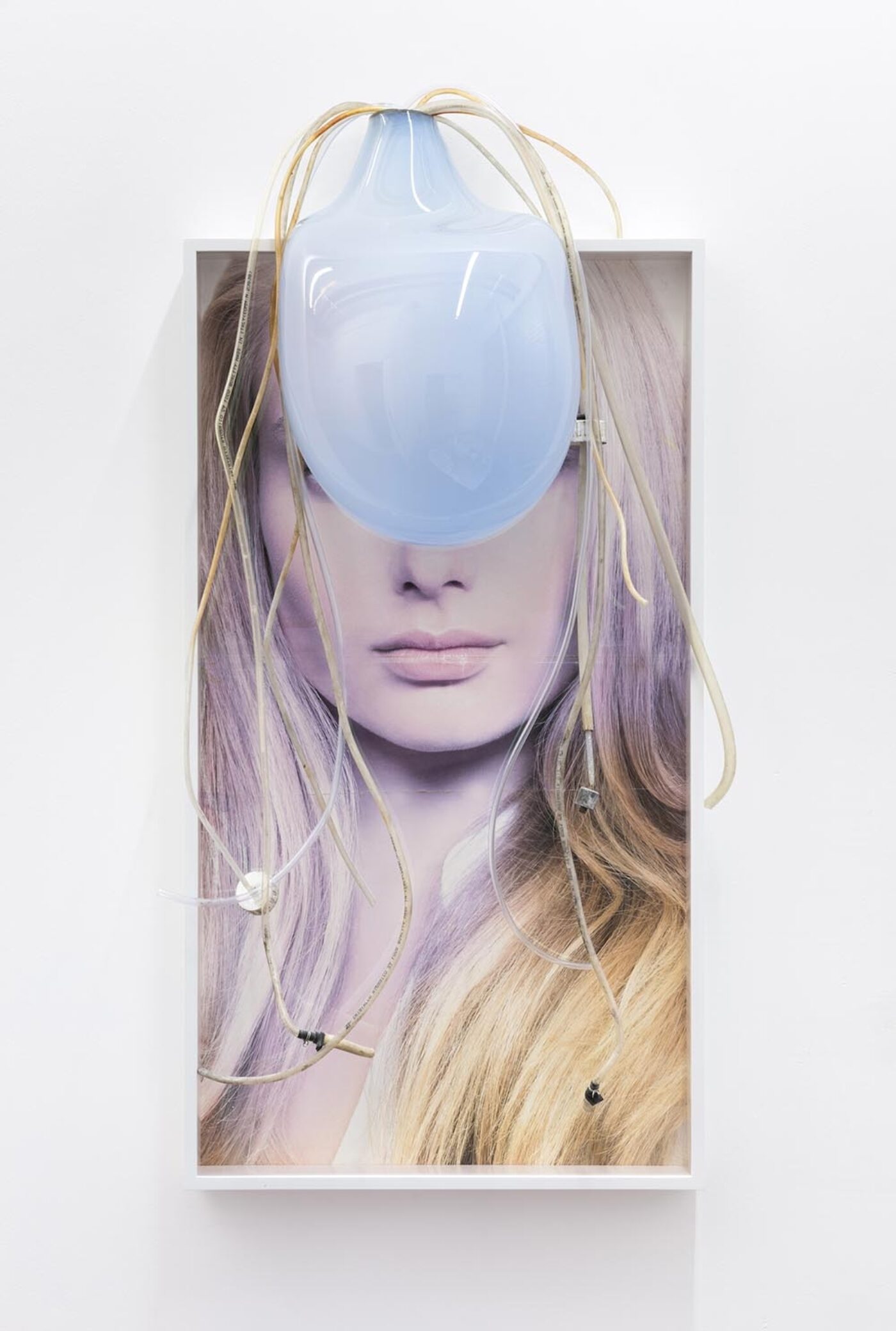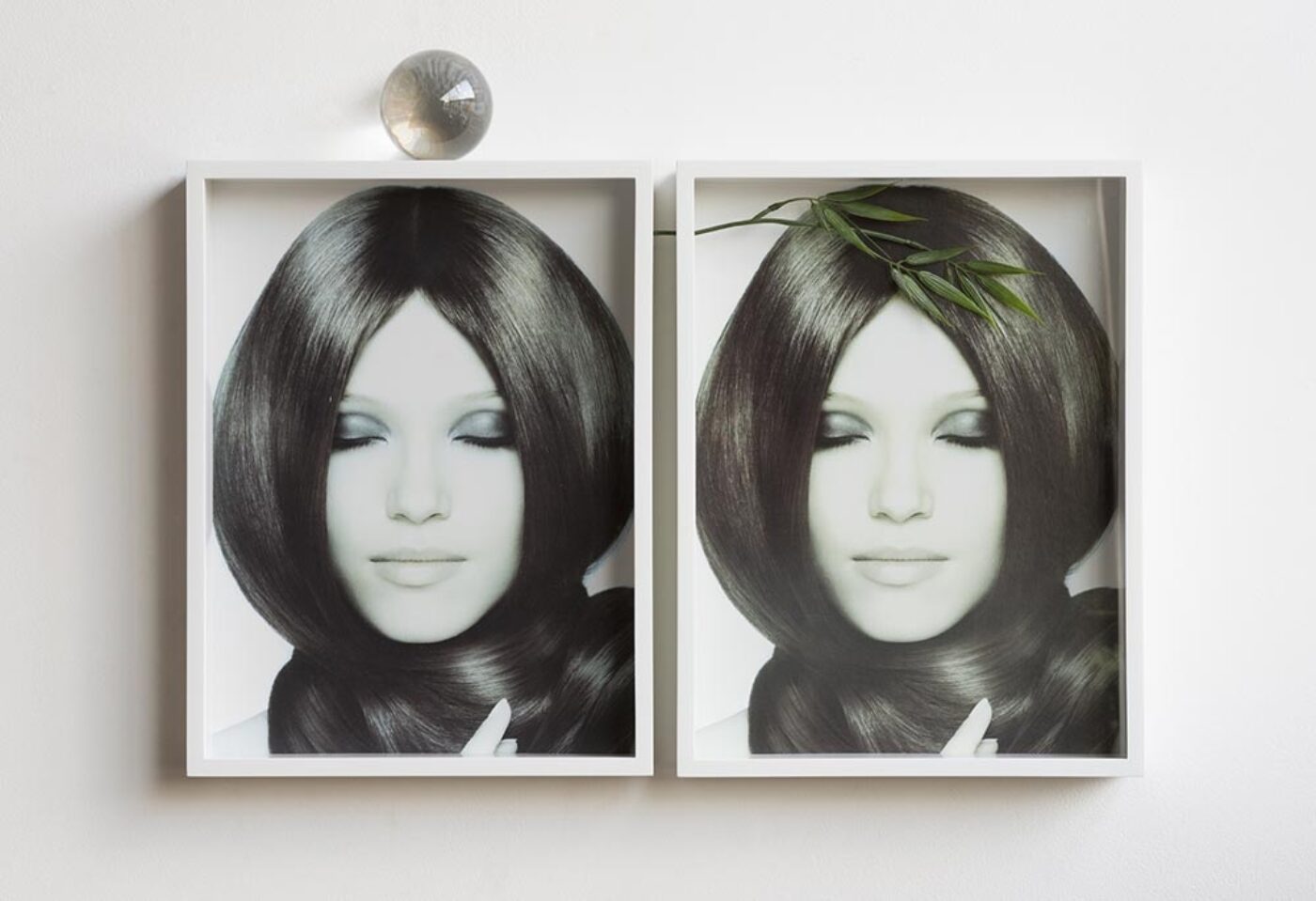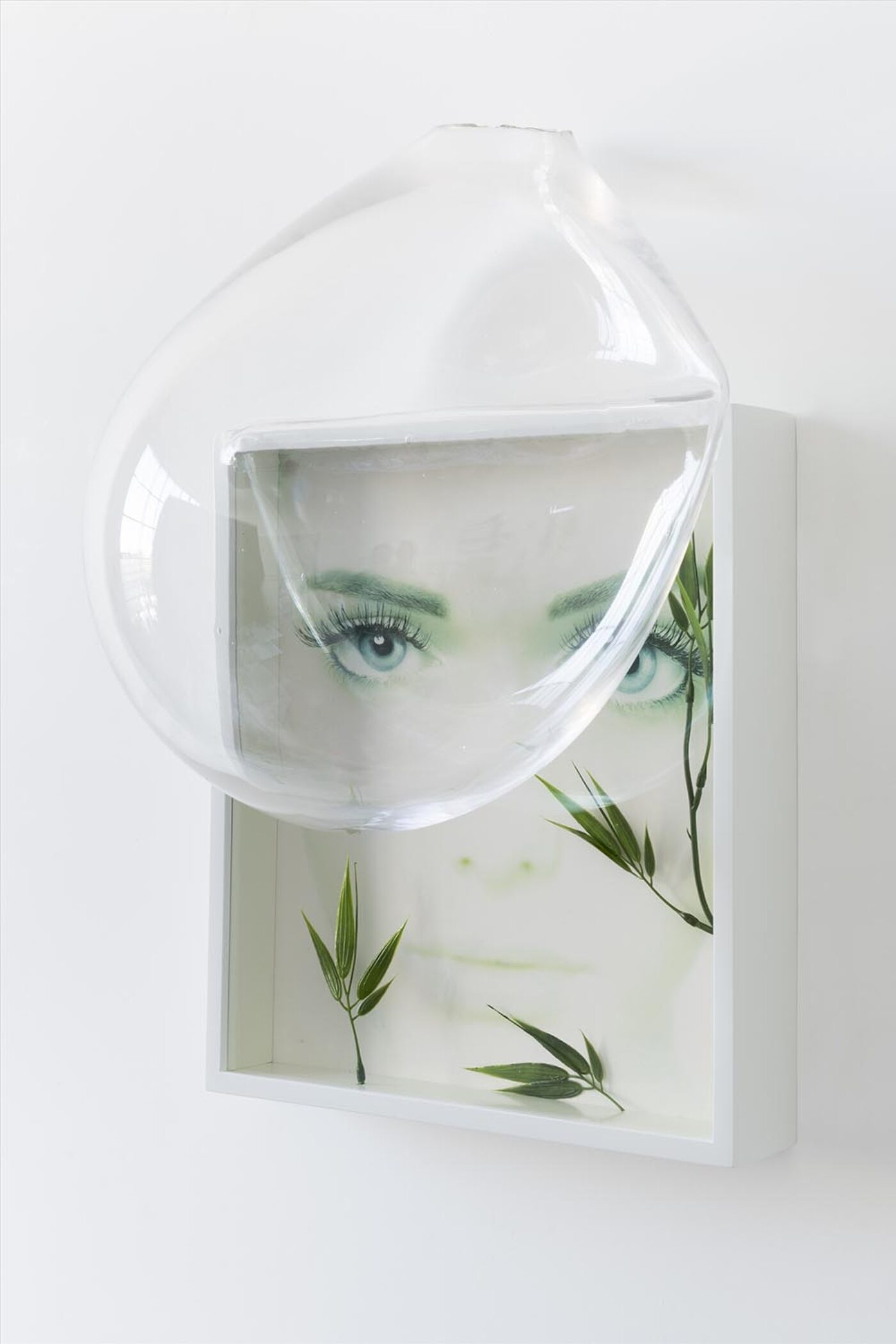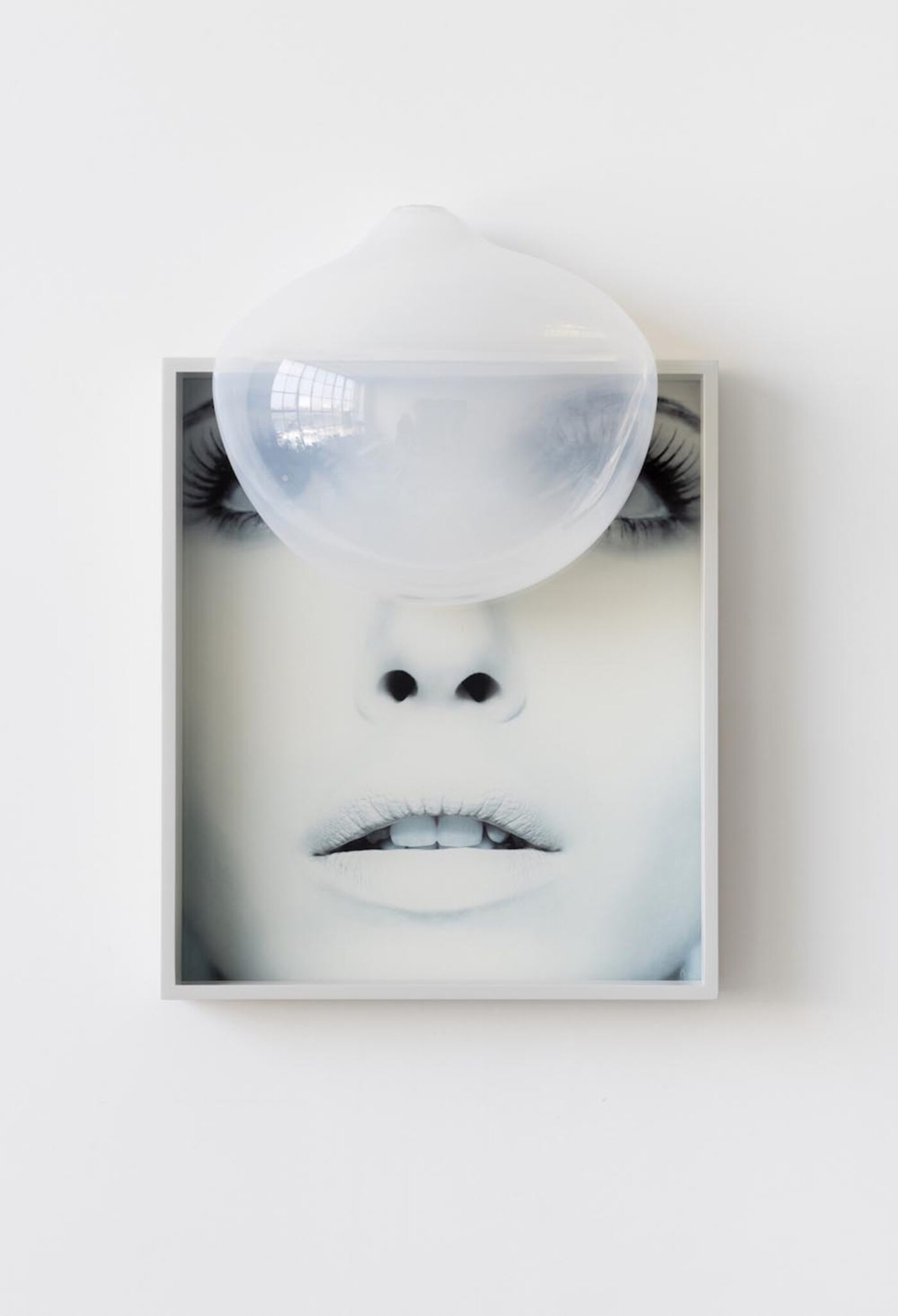 Gabriele Beveridge was born in 1985 in Hong Kong. She lives and works in London. She graduated with an MA in Fine Art from the Slade School of Art, London in 2010 and a BA in photography from Falmouth College of Arts in 2007. Recent solo exhibitions include Mainland, MOT International, Brussels, BE, 2015; Gold Diamond Park, Elizabeth Dee, New York, US, 2014; Health and Strength, La Salle de Bains, Lyon, FR, 2014; By Mistake or Design, Zabludowicz Collection, London, UK, 2014; and Incidental Healer, Van Horbourg, Zurich, CH, 2013. Recent group exhibitions include Folly, EMALIN, Stirling, Scotland, UK, 2016; National Gallery 2: Empire, CHEWDAY'S, London, UK, 2015; Summertime, Gallerist, Istanbul, TR, 2015; Pre-Pop to Post-Human: Collage in the Digital Age, Hayward Gallery, London, UK, 2015; Breeze, Deweer Gallery, Otegem, BE, 2014; Between the lines, Galería Agustina Ferreyra, San Juan, PR, 2014; Display, University of Connecticut Contemporary Art Gallery, Connecticut, US, 2014; La Chose Encadree, Glasgow International, Scotland, UK, 2014; Comrades of Time, curated by CHEWDAY'S, Cell Project Space, London, UK, 2013; CHEWDAY'S Bar, CHEWDAY'S, Berlin, DE, 2013; and Desire, Yancey Richardson Gallery, New York, US, 2013.