Visceral Improvisation: Poncili Creación Interviewed by Ruby Brunton
The Puerto Rican punk-DIY performance collective on challenging institutional norms for making theater.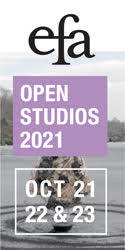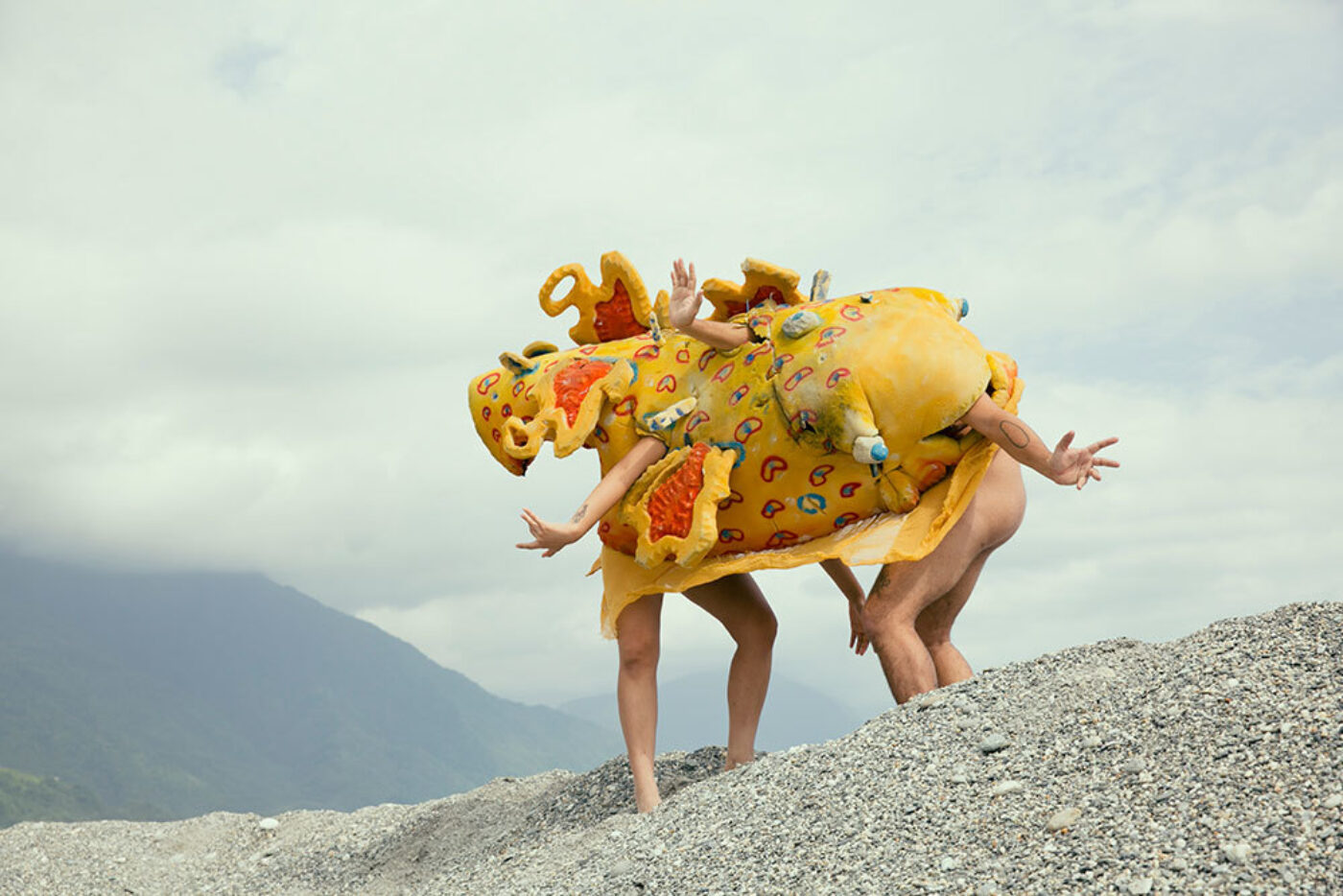 Is it possible to create improvisational street-theater magic using only discarded couch stuffing and fearlessness? Twin brothers Pablo and Efrain Del Hierro certainly think so, and their performance collective Poncili Creación, now in its eighth year, mounts a challenge to anyone who disagrees. Combining the attitude and methodology of punk DIY with a love of experimental noise and dance, stretching the limits of creative possibility as well as the imaginations of their cobbled-together audiences, Poncili Creación never stops touring, never stops experimenting, and almost never says no to an opportunity. Their performances become parties, community spaces, venues for political discussion, and recruitment events for future collaborators.
Poncili Creación presents a take on performance-creation and execution that opposes the traditional black box theater. Any space can be a venue; any fan can become a collaborator; and any event can be host to a performance. Theirs is a message of hope as state and societal support for the arts dwindles.
—Ruby Brunton

Ruby BruntonHow did the final configuration of Poncili Creación, radical performance group, come to be?
Pablo Del HierroThe group started as a decentralized collective in 2012. We had always been interested in experimentation as an art form itself, and one of those experiments led us to do a puppet show. At this early stage there was no intention to create order or organization. We would have different shows every Wednesday for months at a time. We would plan the core structure for each show just a couple hours before performing, allowing people to bring in their own performatory explorations and mixing it all together into one big performance. After this hectic start, we began touring; that was when our mission started taking shape. And the shape was no shape.
RB Why a puppet show?
Efrain Del HierroPuppetry was the result of our prior experimentation. We had played with puppet-making before, as kids.
RB In preparing for this interview I learned that one of your childhood teachers was the performer and puppeteer Deborah Hunt. This is an incredible coincidence since she came to doing puppetry in Puerto Rico via the theater company Red Mole, which was founded by my parents.
EDHWe took a bunch of workshops with Hunt between the ages of five and seven, where we learned papier-mâché techniques and had our early experiences performing. She shifted our perspective on what we could create and what from. So we performed on the stage when we were very young, but we didn't connect back to that until we started doing crazy shit.
PDH Now we see puppetry as a shape-shifting art form that draws from all others. It's also highly effective for bringing impossible ideas into reality; how else can you represent fifty frogs on stage with a cast of two? It has an endless thirst for creativity. It's also primitive and elemental and embedded in everyday life: puppets are tools; fashion is costume-making; texting is scriptwriting; socializing is performing. Every single act is ritualistic! Even if society is blind to it, puppets are everywhere.
RB What other experiences and influences contributed to the birth of Poncili?
EDH As kids, before we even thought of ourselves as artists, we worked a lot with drawing. When we got older, we started a tee-shirt brand with our drawings. Then we formed a rap band, and from there we developed experimental sound. We were really into experimental sound and noise, and also experimental dance and movement. We combined all these influences and interests and added objects to the live performance. Objects, puppets, and props allow us to inhabit our own drawings, to bring them to life.
PDH But we don't limit our work to puppetry. What we do is raw magic. We can come with a mask or without a mask. We can come screaming or not screaming. We are adaptable to our environments.
EDH We learned early from our carpenter father that anything can be built. We accompanied him to build stairs, furniture, and so on, and saw from an early age the process of making things. We've always had this idea that building anything is easy and possible.
RB Your method of theater-creation is very punk, very DIY. There's a self-reliance to it that seems to make for a more inclusive approach. You don't need big budgets and "more experienced" collaborators to be able to create large-scale, impressive-looking productions. You don't impose a strict ownership on your methodology. You also rely a lot on improvisation. What draws you to that?
PDH I could not tell you who is in Poncili and who isn't in Poncili. We happily share our craft with anyone, keeping it alive. Many of our friends have made a thing or two with foam. People call us and say, "This person is copying you," and we say, "Yes, but we love that." That is more Poncili than us.
We have nothing against rigorously rehearsed performance; it's just that it doesn't work for us. We need freedom to do our work. Improvisation is more like a visceral animal with tuned senses and sharp instinct. The objects or puppets are the script; their mechanisms are the storyboard; our bodies react to the environment, consume the architecture, smell the energy, and execute at will in the moment. When two beasts meet in the middle of a forest at night, there is no script, no predictable outcome. That's the feeling we seek: the audience and us staring at each other in the dead of night.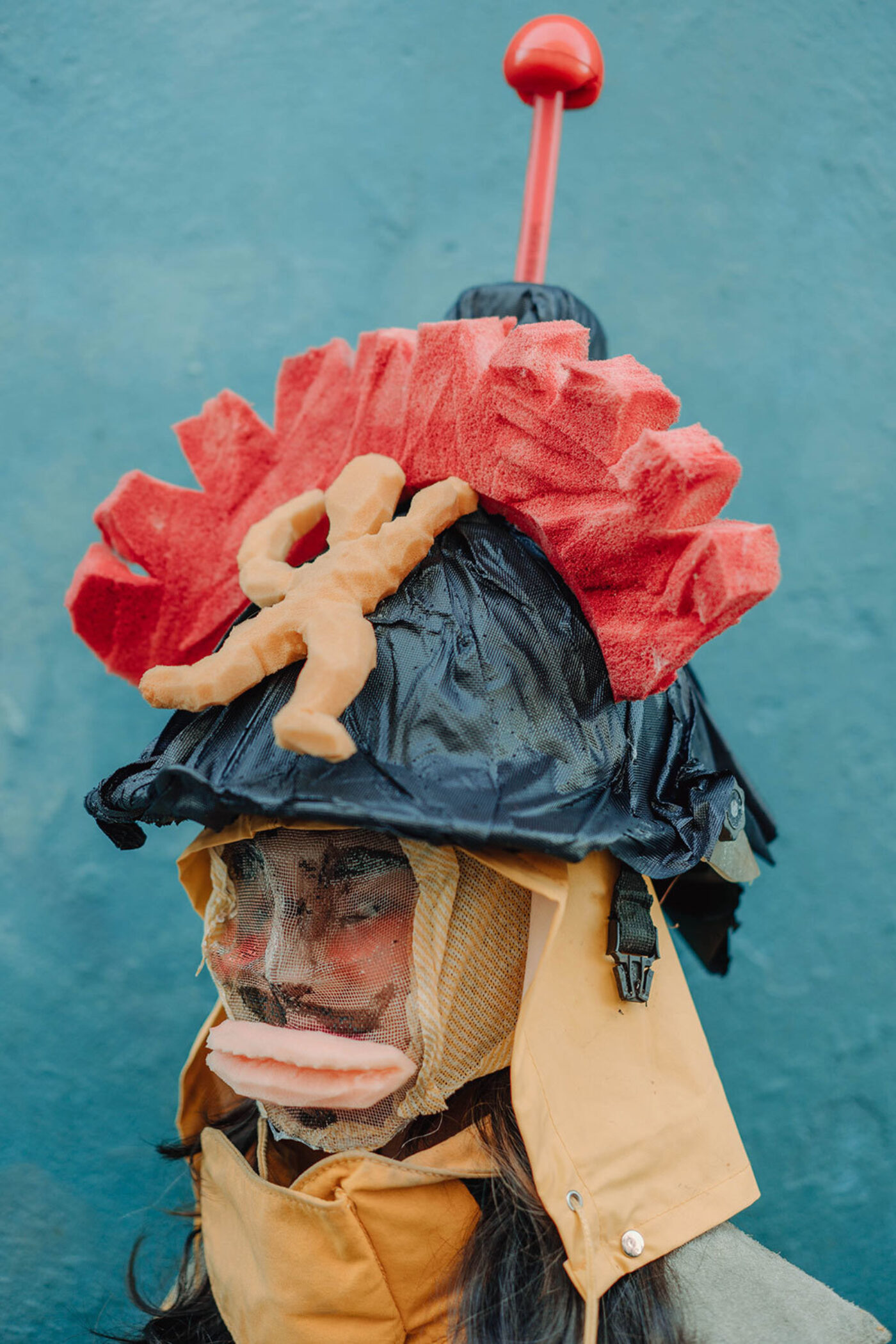 RB It's a challenge to the traditional frameworks for theater and performance that persist, such as the authority of the institution and the idea of clearly demarcated roles.
EDH The institutions are exclusionary and stagnant. The power structures don't teach artists independence from the institution; they insist we rely on it. The institution breeds a limitation to thinking, the notion that you must follow a certain number of steps in a certain order to realize your project, which often stifles the creative impulse.
The DIY method teaches you that if you really want to do something, do it as soon as possible, in any way possible, and learn from it. If you want to do a thirty-day tour as an underground organization with no fancy booker, you kind of have to learn as you go. Find someone you know who's a photographer, or interested in photography, to take pictures; find someone to write an amazing press release.
RB You're based in Puerto Rico but have been touring the mainland United States and Europe extensively since 2012, spending roughly half the year on the road. What are the benefits and drawbacks of this nomadic creative life?
PDH We have shaped our life around our work in order to survive from it. Economic independence is hard to achieve within society's proposed system. We don't have savings or expect to be reimbursed for what we invest. We sleep on floors; we use one project's profits to fund the next; we're on the road seven months a year, because our main goal is to keep doing our thing. We were told materials cost money, but we have learned that we can find them in the trash. We were told we needed an education, but no one has ever asked us for a degree.
While on tour we meet people constantly who invite us to perform at their house or event, or to teach a workshop at their school. Some planning is necessary, but a lot has to be open to change, as so much happens on the road.
EDH The last tour we did began with ten booked shows, but we ended up doing thirty-seven. When we had the impulse, we'd advertise a new show on Instagram, asking, "Who wants to come to a secret show in Montreal?" for example. The next day seventy people showed up.
As Latinos, it's very telling to see what kind of people we draw near and who we put off. It's interesting to travel through the United States, meeting and collaborating with Latino communities. Of course, as Puerto Ricans, we have a privilege in that we have US citizenship. Unlike our brothers and sisters in Cuba or the Dominican Republic, we can come and go easily.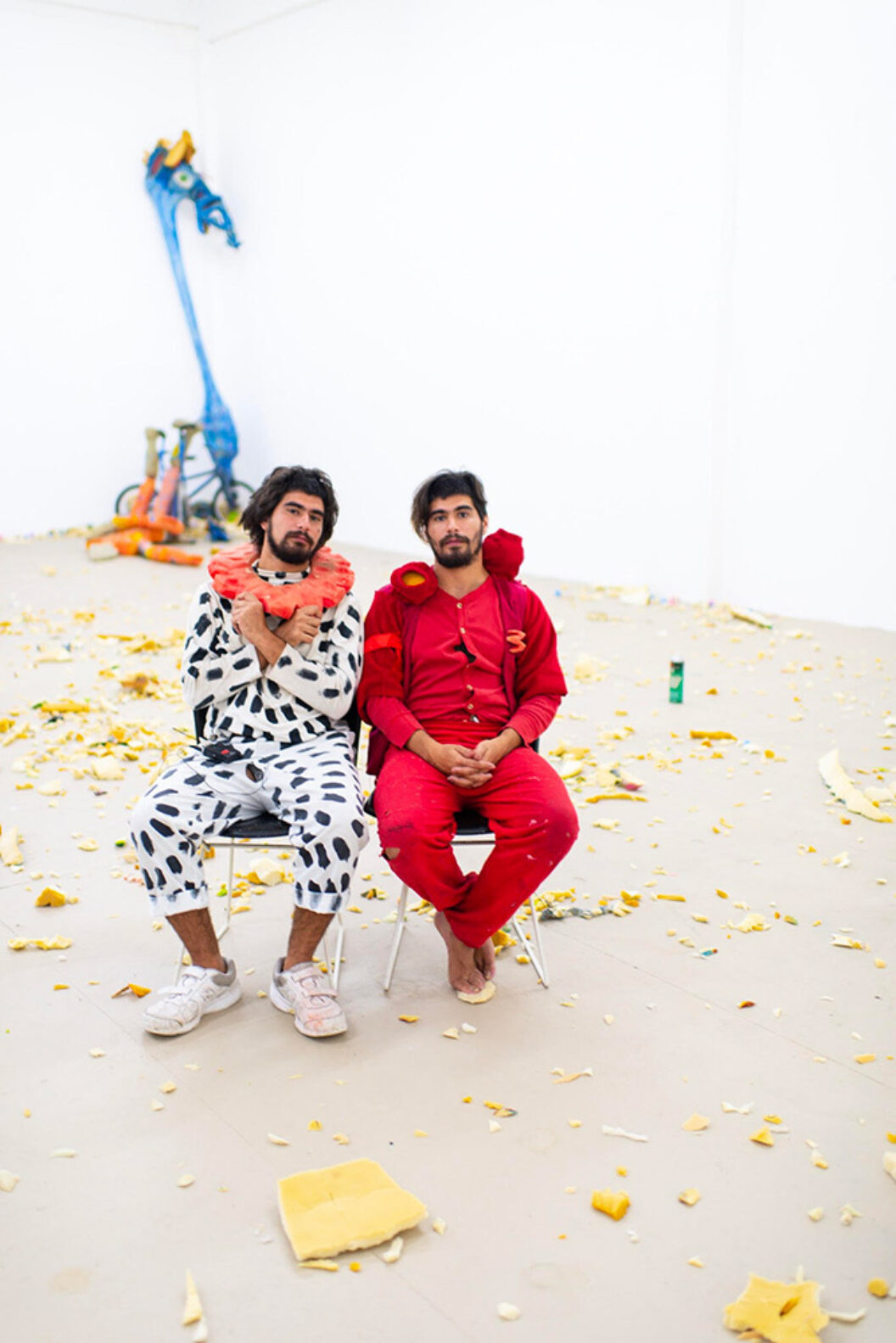 RB And yet, as we speak, the island of Puerto Rico is without power due to an earthquake. A few months ago, mass protests swept the population, leading to the resignation of Governor Ricardo Rosselló. Was Poncili involved in these protests?
EDH We were not in Puerto Rico during this time; we were on a very underground tour of California. However, we took every opportunity to use our platforms to discuss the reasons for the protest. After our California shows, we'd start an open discussion with the audience by saying, "There's a revolution happening in our country due to disdain for our corrupt and tyrannical governor. Sound familiar?" Sometimes it'd turn into a long discussion.
We also posted constantly about the protests on our Instagram. There's an idea that you can't really help if you're not physically there, but in our modern world that's simply not true.
PDH I think by this point nobody has a doubt that there is something happening with this little island in the middle of the Caribbean. It's one of the few colonies there that still remains since the United Nations started its process of decolonization in the '60s.
It's an island with an eternal summer and an extremely diverse population, with plenty of beauty but also the pain of being under the crippling grip of the United States, which has resulted in embargos, the selling of our national resources, havens for tax-evaders, gentrifiers, and many multinational corporations.
Puerto Rico hosts an effervescent spirit that has birthed several world-famous artists as well as entire musical genres. You know reggaeton?
For me, this resilience and artistic flow, despite the barriers, is the essence of Puerto Rico. And this feeling of creative resistance is something we carry with us in Poncili's shows.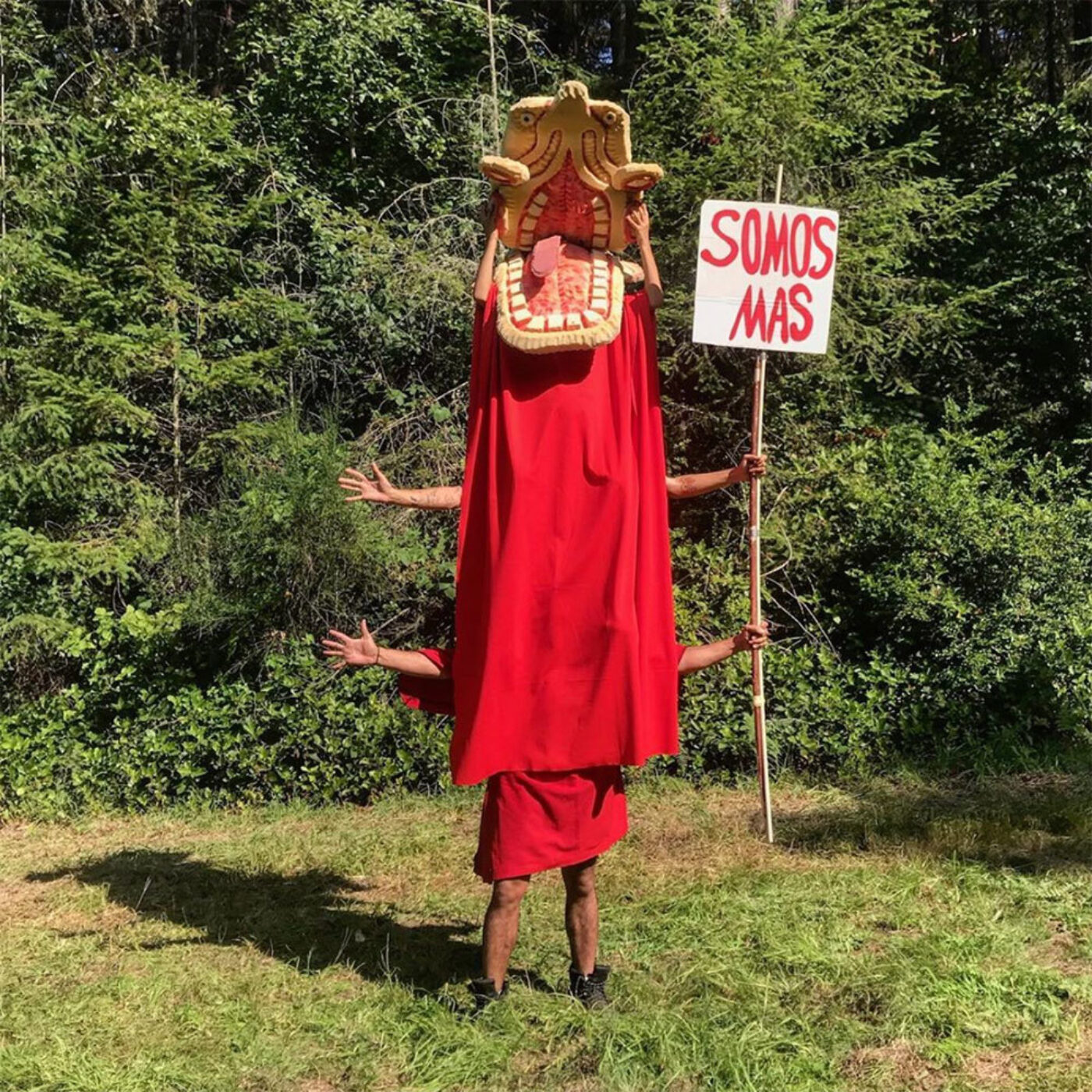 RBWhat is your relationship to the local theater and performance world in Puerto Rico?
EDHWe are indebted to our local collaborators and community—people who make things accessible and who don't perpetuate stagnant power structures. There's an avant-garde space in Santurce called El Local. It started as a drawing and discussion space and eventually opened its doors to artists to present their work. Everyone performs there, from nineteen-year-old trap kids to forty-year-old metal heads.
This space has revolutionized our way of seeing "the venue." It's not a place we have to force our way into, but rather a place that works for the artist. The interest is in fostering creation, not profit. You don't need clout, and being a "nobody" doesn't stop them from letting you do a show there.
Poncili Creación will perform Bending Endinning at Coney Island USA (1208 Surf Avenue, Brooklyn) on January 25.
Ruby Brunton is a nomadic writer, teacher, poet and performer, see more @RubyBrunton.