Point of View: An Anthology of the Moving Image by Saul Ostrow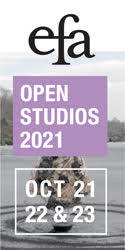 When viewing the 11 DVDs that make up Point of View, it is important to remember that this is only the most recent chapter in a century of artists' engagement in experimental filmmaking. In the late '50s and early '60s, due to the development of the 16mm and 8mm home-movie market, an increasing number of artists took up filmmaking. The work of Jack Smith, Stan Brakhage, Jonas Mekas, Joyce Weiland, and Paul Sharits built on the experimental films of artists such as Hans Richter, Victor Eggeling, and Leopold Souvage, who in the 1910s and '20s constructed abstract narratives by means of rhythmic editing, the montaging of found footage, handdrawn animation, and employing non-traditional processing. (I highly recommend Unseen Cinema, Early American Avant-Garde Film 1844–1941.) In the 1960s and '70s the technological revolution of the Sony Portapak made it possible for artists like Dan Graham, Keith Sonnier, Bruce Nauman, and Frank Gillette to experiment with both television and video production, focusing on analytic and non-narrative manipulations of the medium.
Point of View represents the mainstreaming of this tradition by contemporary artists working in video, film, digital animation, and imaging. Their works represent the convergence of the appeal of digital media and cinematic time and process filtered through the lenses of such conceptual frameworks as surrealism (William Kentridge, Pipilotti Rist, Joan Jonas), social realism (Isaac Julien, Gary Hill, Francis Alÿs), popular culture (Paul McCarthy, Pierre Huyghe, David Claerbout), and structuralism (Anri Sala, Douglas Gordon). As such, most of these artists use narrative structure and high-end production values as the means to explore their medium.
This shift from the days of the lo-tech, do-it-yourself aesthetic and formal innovation aesthetic to a concern for the relation between subject and content impacts culture at all levels, including how it is conceived, made, and disseminated. Point of View is such an example; it includes all the extras we expect when we purchase a DVD of a mainstream film: interviews with the artist, an image bank, and a bibliography. As a result, the distinctions between high and common culture are blurred. In this context Point of View as a collection represents how artists offer up an alternative to mainstream, mass-produced culture's content by combining the imaginative and innovative properties identified with high art with forms and subjects drawn from advertisements, commercial movies, graphic and industrial design, science fiction, and popular music. This hybridity is the culmination of the postmodern pursuit that began with the Situationists in France and the Independent Group in England in the late 1950s, who sought a model of critical culture that would not require a disinterested aesthetic purity or esoteric knowledge. In a few cases, though, this is a trap, and some of the artists in this collection become indistinguishable from their models.
Originally published in
Featuring interviews with Bernard Piffaretti, Liz Larner, Tony Oursler, Kimiko Hahn, Mei-Mei Berssenbrugge, Park Chanwook, Anthony Coleman, Jesper Just, A.R. Gurney, William Forsythe.