Thumbing through the pages of my newly acquired review copies I came across the press release for Rachel Zucker's latest book Museum of Accidents (Wave Books October 2009). It read "A brutally honest epic of domestic proportions."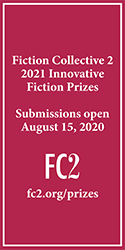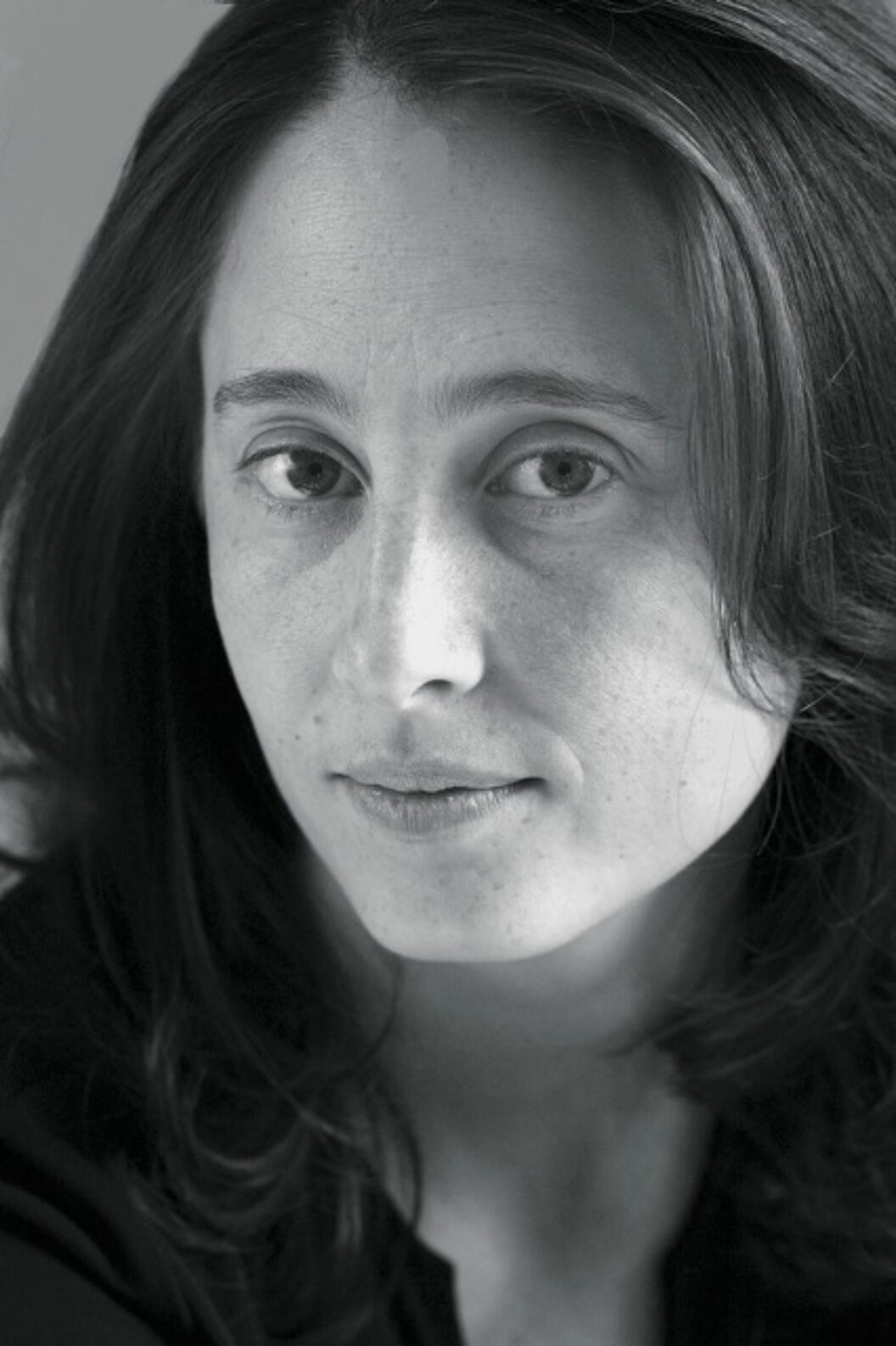 Every few months I receive several review copies of books from BOMB. For a poetry nerd like me, it's like Christmas. I run upstairs from my tiny mailbox to my tiny apartment and rip open the manila mailer to find 4 or 5 fresh books of voices I can't wait to discover. Whether these poets realize it or not, we are all part dialogue that's been going on quietly between the pages of books and backrooms of bars for years. Poetry is a bit of an underground subculture like the punk rock record swap and house show scene I grew up with where artistic expression trumped money and ambition. Few are getting rich off poetry, so those who practice it really do it for the love of the artform. In that sense, it remains pure, and therefore retains intimacy and camaraderie among its practitioners.
Thumbing through the pages of my newly acquired review copies I came across the press release for Rachel Zucker's latest book Museum of Accidents (Wave Books October 2009). It read "A brutally honest epic of domestic proportions." I began reading the book and found a brutally honest account of marriage, motherhood, and daily life—the good and bad of it all expressed in a compelling urgency shouting from the pages to be heard. From her post 9/11 parenting paranoia, to teaching, to miscarriage, Zucker's voice is that of the modern woman struggling to juggle and comprehend all her daily challenges.
Rachel Zucker is the author of the poetry collections Eating in the Underworld (Wesleyan 2003), The Last Clear Narrative (Wesleyan 2004), and The Bad Wife Handbook. Along with poet Arielle Greenberg, Zucker edited Women Poets on Mentorship: Efforts and Affections, (University of Iowa Press 2008), Starting Today: 100 Poems for Obama's First 100 Days (forthcoming University of Iowa press 2010). Zucker is the winner of a Salt Hill Poetry Award, Barrow Street Poetry Prize, and Center for Book Arts Award for her long poem, "Annunciation" which was published as a limited edition chapbook. Her poems have appeared in many journals including: 3rd Bed, American Poetry Review, Barrow Street, Colorado Review, Epoch, Fence, Iowa Review, Pleiades, Prairie Schooner and The Best American Poetry 2001. Zucker has taught at Yale, NYU, and Makor. From 2005–2007 she was the poet-in-residence at Fordham University. She is a certified labor doula, CD (DONA) and has attended 8 births. She lives in New York with her husband, Josh Goren, and their three sons.
The following is an interview with Rachel Zucker about Museum of Accidents:
Susie DeFord Museum of Accidents makes me think a lot about Carolyn Forche's The Blue Hour. You both contemplate children and family while also contemplating the atrocities of our world. Did you think about the dangers of the world as much before having a family or as a result of having one?
Rachel Zucker Before I had children I was prone to periods of existential despair, but these feelings and preservations have changed since becoming a mother. On the one hand, having children (in particular, having three children) forces me to lead a "regular" life. By regular I mean routinized rather than "normal." Being responsible to others (so responsible!) and doing things that would be good for my children—going outside, eating well, sleeping enough—has made me healthier and taught me how to care for myself. I have less time to think about the big picture and to contemplate the meaning of life because I am busy negotiating sibling conflicts and making sure there's food in the apartment. At the same time, having children has intensified my sense of sorrow and terror about the precarious nature of life and death and about the suffering of individuals.
Becoming a mother makes me realize how little control I have. I am unable to protect those I love from harm. Having a baby brings this into focus in a painful way. For months and months a parent is responsible, literally, for keeping the baby alive. It is an awesome responsibility, and it's terrifying. In many ways babies are much more resilient than we think and part of parenthood is learning to see, honor, and develop your children's resilience. On the other hand, one realizes that even if one does everything right, one cannot protect one's child from illness or harm or emotional upset or even the big one: Death. I think I feel this more acutely than my husband does. I'm not sure if the reason for this discrepancy is temperamental, sociological, or biological. My husband is (frequently) outraged about hypocrisy and political ineptitude, but he does not seem to be fighting an uphill battle against despair or feel that he must be constantly vigilant in order to keep our children safe.
SD You have a poem dedicated to Spalding Gray. What is your connection to him?
RZ I adore Spalding Gray's work. From the moment I first saw him, I felt that his monologues and methods spoke to me in a way no other art has. Later, when he had children and began to write and monologue about his domestic life, I was even more moved and inspired by both his methods and his content.
My husband and I once met Gray in the Denver airport. There was a Broncos game on television and the three of us were the only ones not staring at a monitor. My husband (a bold and friendly fellow) went up and introduced himself and told Gray how much we loved his work. My husband asked for Gray's autograph and pulled out the book he was currently reading. It turned out that Gray and my husband were both reading Harold Bloom's Omens of the Millenium and were almost on the same page. Gray liked that strange coincidence and signed my husband's copy. I was too shy to do more than watch from a distance. I am deeply upset that Spalding Gray is no longer alive to comment on the times in which I live. He is the artist I would most want to be, and I mourn the loss of his continuing art on a daily basis.
SD Writing is always such a juggling act between work and family. How do you find time to write and do you have any advice for other working parent writers?
RZ Any answer I could give to this is completely inadequate. It's not just a question about writing or even a question about working or about having children. It's really a question about living! But, of course, it becomes more urgent when one has children. Every day and every year I have different answers and different advice and then suddenly I'm struggling again and none of my previous experience seems useful at all. For a while I didn't work (at a day job). For a while (a long while) my husband was in graduate school. We had day care. Now my older sons go to school. We've had babysitters and have gotten a lot of support from my parents. I don't know. Writing is and isn't really a job. For one, it doesn't pay. It works well with having kids and doesn't work at all. This morning after I dropped my two year old off at daycare I saw this public art sculpture on 97th Street in front of PS 163. It was a large red and white sculpture with quotations (from famous people but also from students) written on the white spaces. In one rectangular space it read:
I want to be an inventor, to invent Solar Powered Vehicles. –Jake Nicklas, Age 8
I have a dream about people having a job and be with their families. –Robert Nelson, Age 7
My son Judah had cried (as he does every time I leave him at his wonderful daycare) and when I saw this sculpture I thought how very sad it is that Jake's dream of being an inventor is more realistic than Robert's dream of people having jobs and being with their families. The way work and children fit into our modern lives is a broken system that leaves parents feeling that they are always in the wrong place at the wrong time. At least that's how I feel. But I keep writing anyway.
SD You've taught writing and been a labor doula. Which profession do you think supports your creativity better?
RZ I think working as little as possible (and having time to be alone and think and read and walk outside and exercise and cook and go to museums and movies) supports creativity. But work (like exercise) can also make a person healthy and engaged and that's good for productivity. Teaching writing necessitates the reading of new books and poems and brings a lot of language into my life and that's useful. Being a doula is physically, emotionally, and spiritually challenging. It's work I feel passionate about, work that feels necessary and vital and sacred. Feeling passionate about something nonliterary is more important, I think, than simply being part of a university but feeling beaten down by the job (which often happens in academia).
I don't need a job to get me up and dressed every day—having three kids forces me to do that! But, working outside the home forces me to interact with adults and constantly engage in the continuation of my own professional development. I suppose these things are important to my creativity in the sense that if I never did them I would waste a lot of valuable time worrying about not having a career. The downside is that it's very easy to put writing at the end of the very long list of things I do.
SD You've done some co-editing with Arielle Greenberg. How did you two meet and begin working together?
RZ In 1996, fresh out of the Iowa Writers Workshop, I moved back to New York. I was teaching Prose Composition at NYU and missed the company and responses of other writers. I put up a sign at the Gotham Bookmart advertising a "Peer Poetry Workshop." Arielle was the only one (initially) who responded. We read each other's poems (as part of this group) and were friendly with one another. Then she went to Syracuse for her MFA and we kept in touch. A few years later we bonded over the process of having our first books published. The friendship continued to deepen and widen—we have co-edited two anthologies and written a book-length lyric essay together (called Home/birth). Mostly, though, when we speak on the phone (which is frequently) we talk about birth activism, cooking, parenting, teaching, city v. rural life, politics, television, and sometimes poetry.
There are many ways Arielle has changed my life not least of which is that in 2004 she invited me to attend the birth of her first child. At that point I knew nothing about birth even though I'd had two children. In order to prepare for her birth I became a doula and learned about homebirth. I'm now training to become a certified childbirth educator.
SD You two co-edited a great book about mentorship Women Poets on Mentorship: Efforts and Affections (University of Iowa Press 2008). I had a horrific MFA experience with a complete lack of mentorship but still consider my undergraduate teacher, Barbara Hamby, a mentor. Through this experience I learned there is a definite difference between teaching and mentoring. I'm curious about how Women Poets on Mentorship: Efforts and Affections came about? Can you speak about what you learned as a result of editing it?
RZ Yes, I agree—there is a big difference between teaching and mentoring! In our anthology, some of the essays in our book are written about teachers but most are not.
Years ago Arielle and I went to hear a Sylvia Plath tribute reading at the New York Public Library. Jorie Graham was one of the readers, and in her introduction told this amazing story about making a sort of pilgrimage to Emily Dickinson's house when she [Graham] was pregnant. Graham said that all the books on her shelf were written by men, except for those by Plath, Sexton, Bishop, Moore, and Dickinson; and of these, three were childless and the others killed themselves. Arielle and I began to talk about how different our experience was from Graham's and how lucky we were to have a thriving generation of women poets come before us. We realized that we were the first generation to have such visible and vocal foremothers, and we wanted to explore and document this change.
SD You and Arielle Greenberg also co-edited Starting Today: Poems for Obama's First 100 Days. Can you speak about this project? Do you have any plans to do a book version?
RZ Yes! The book, Starting Today: 100 Poems for Obama's First 100 Days, will be published by University of Iowa Press in early 2010. We're VERY excited about it. The project was really thrilling and has forced me to rethink some of my ideas about the purpose of poetry. I think I'd always looked down upon or had been a little afraid of Occasional poetry. Now it seems so obvious that all poetry is written for an occasion and that it can be exciting and meaningful to make the occasion explicit. I'm interested, now, in what it means to write political poetry that is not protest poetry. Also, I love the way this project brought 100 poets from all over the country together and how their poems reached people who do not often read poetry.
SDIn Museum of Accidents you mention working on a "mom-oir." How's that going and what else are you currently working on?
RZ Well, honestly, my husband just began a full time job as a high school teacher. I'm barely working on anything. Even this interview has taken me more than three weeks when you asked me to be finished in two. It was almost funny that my response to the "how do you juggle work and family" question was interrupted by a call from my oldest son's teacher saying that because I had forgotten to send him to school with shin guards he was left behind by his soccer team, and I needed to come and pick him up immediately. It would have been funny except that I burst into tears—I had been counting on those extra two hours to finish the interview and maybe spend some time writing.
Rachel Zucker's Museum of Accidents is now available from Wave Books.
Susie DeFord will be reading selections from her collection The Dog's of Brooklyn at Ozzie's Park Slope this Friday, 11/6. Visit http://www.susiedeford.com for more info.