A newly translated interview with Federico García Lorca from 1933.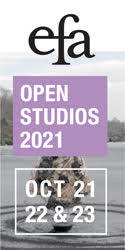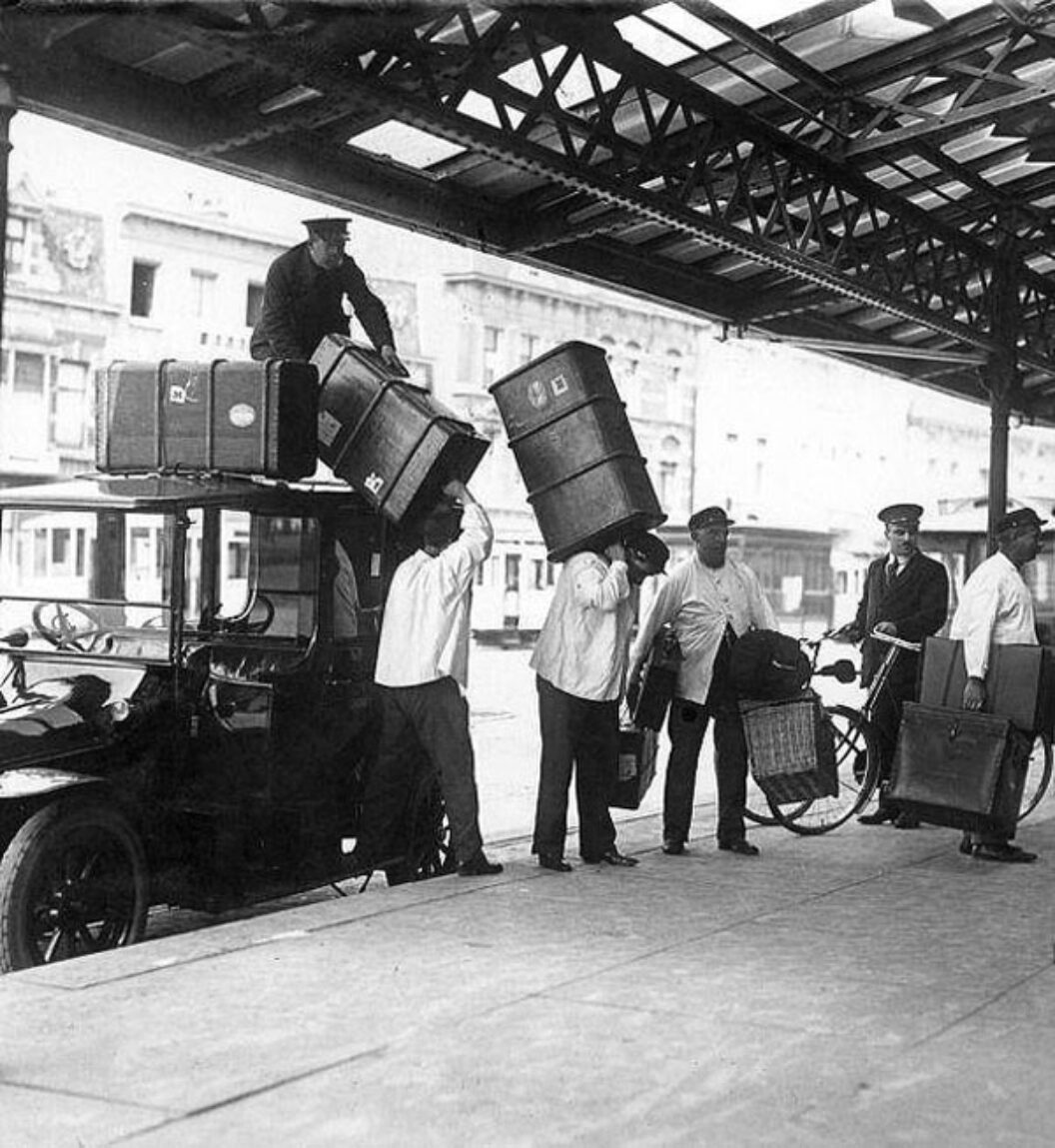 Although Lorca wrote the majority of the poems in his groundbreaking book Poet in New Yorkwhile he was a student at Columbia University from 1929–30, he relished their oral transmission and only made them known to the public as part of a lecture first delivered in Madrid in 1932 and then repeated in other cities in Spain and South America. In the summer of 1936, Lorca left the recently completed manuscript on the desk of his publisher José Bergamín with the note "Back tomorrow." Such meeting never took place, for Lorca was murdered a few weeks later. Poet in New York was published posthumously in 1940.
In the interview translated below, which first appeared in the Spanish newspaper ABC on March 5, 1933, Lorca shares his vivid impressions of New York City, blending them with fragments of his poems recited from memory.
– Mónica de la Torre, Senior Editor, BOMB
Suitcases: like García Sanchiz, like Paul Morand, like Albert Londres, Federico García Lorca, the great Spanish poet, the bard of Andalucía, is a lover of the suitcase. With one difference. Being international like them, a traveler in all senses of the word, Lorca hates the Hartmann Standard and seeks out his unlabeled Spanish suitcase from the other side of the world.
Lorca loves Spanish folklore like nobody else. He's about to make a film about regional customs. Singing, villages, tradition, shows, music. The production house wants Lorca to speak in front of the microphone, explaining every scene, every local variation. And Lorca is unsure. If the film's good, Lorca will speak.
And Lorca will be happy, face-to-face with Spanish folklore. His extraordinary poet's sensibility will softly, precisely touch on the fundaments of our traditions, melting itself into Spain's own sensibility. Lorca, before beginning our chat about New York, said to me:
—The influence of the United States on the world can be summed up in skyscrapers, in jazz, and in cocktails. That's all. Nothing more than that. And as for cocktails, over in Cuba, in our America, they do things a lot better than the Yanks. Yes, in Cuba, precisely where the North American spirit believes itself to be most powerful.
Lorca is right.
New York: Federico has been leaving his poem of New York on every corner of the peninsula. Very recently, Madrid, Valladolid, and San Sebastian have all trembled before the word of Lorca—the written word—which has turned the outline of New York's skyscrapers into the fine string of a well-played violin.
I asked him, before his next book, to explain the plan of the work to me and to readers ofBlanco y Negro. And the poet began by saying to me:
—I didn't want to describe New York from the outside, just as I wouldn't with Moscow. These are two cities about which a river of descriptive books is currently being made to flow. My observations, then, have to be lyrical. Superhuman architecture and furious pace, geometry and anxiety. But there is no happiness, despite the pace. Man and machine live the slavery of the moment. The rooftops rise to the sky without seeking glory or to become clouds. Nothing more poetic and terrible than the fight of skyscrapers against the sky that covers them.
—Charming.
—Snow, rain, and fog—continues the poet—accent, dampen, cover the immense towers; but these, blind to all games, express their cold intention, the enemy of mystery, and cut the rain's hair, or make their three thousand swords visible through the gentle swan of mist.
Lorca has already lifted me up to his poem. His southern accent, at once strong and soft, influences and fascinates. Lorca believes in Arabia. Lorca is more Arabic than Andalucían, more father than child.
—An army of windows, where not a single person has the time to look at a cloud or to talk to one of the delicate breezes that the sea stubbornly sends, without ever receiving a response…
—Go on, Federico, continue your poem in prose…
—I'm about to.
Far from Broadway: Federico breathes deeply now. He looks at the sky. He looks I don't know where else, too.
—… But one has to go to the city! One has to defeat it, one can't surrender to lyrical reactions without having brushed shoulders with the people on the avenues, with that deck of cards containing men from all over the world. I threw myself onto the street.
Lorca thinks; he is still looking at the sky, ripped into strips. He remembers…
—One night, in the dying Armenian quarter, I heard voices behind the wall, waiting for an assassination:
—How did it happen?—A gash on the cheek—That's all. A fingernail that squeezes the stem.—A needle that dives until it finds the small roots of a cry. And the sea stops moving.—How did it happen?—Like that!—Like that?—Yes.
And another day—says Federico—I found myself with the blacks. The races of all the world meet in New York, but the Chinese, Armenians, Russians, Germans, are still foreigners. All except the blacks. Unquestionably, they have enormous influence in North America, and come what may, they're the most spiritual and the most delicate of that world. Because they believe, because they hope, because they sing and because they have an exquisite religious languor that saves them from all of those dangerous current desires.
—Blacks?
—Yes, Méndez, yes. Blacks. Not Bronx or Brooklyn. Not blond Americans. Aesthetic norm and blue paradise was not what I had in front of my eyes. What I was looking at, and walking, and dreaming, was the great black neighborhood of Harlem, the most important black city in the world, where the lewdest thing has an accent of innocence that makes it unsettling and religious. Suspicion. Black suspicion everywhere, Méndez. Something very typical of that race. It fears the rich people of Park Avenue. The doors are ajar.
Lorca trembles at the memory of Harlem. His nerves are tense, and each nerve is a string of songs.
—I wanted to write the poem of the black race in North America, and underline the pain the blacks experience for being black in a world that is against them; slaves to all of the inventions of the white man, all of his machines, with the perpetual fear that they will one day forget how to light a gas stove, or drive a car, or button up their starched collar, or drive a fork into their eye. Because the inventions aren't theirs…
Wall Street: A sudden shift in the journey. The rudder has turned completely. Lorca tightens the knot of his tie, displays the point of his crape handkerchief in the top pocket of his American blazer—never more American—looks at the stripes of his pants in his shoes' patent leather. He overwhelms himself.
Very slowly, we resume our conversation:
—And, even so, Harlem isn't what's truly savage and frenetic about New York. There's human breath and the shouts of children, and there are homes, and there are weeds, and there's pain with its consolation and injury with its sweet balm.
—Where are you going, Federico?
—To Wall Street. Astonishing in its coldness and its cruelty. Gold arrives in rivers from all parts of the earth, and death comes with it. Nowhere else in the world does one feel such a total absence of spirit; packs of no more than three men, and packs of no more than six men; disdain for the pure science and diabolical bravery of the present. A spectacle of suicides, of hysterical people and fainting groups. A terrible spectacle, but without grandeur.
Horrible. Nobody can conceive of the solitude that a Spaniard feels there, still less a man from the south. Because if you fall, for example, you will be trampled, and if you slip on water they'll throw their food wrappers on you. These are the people of New York, the multitudes leaning on the handrails of the jetties.
Lorca places his right hand on his forehead. He seems to have a fever. And he is looking for another ending to his poem.
Countryside: August. New York shrinks, squeezes, crushes, and expels. Federico in the country.
—Green lake, a landscape of firs. Jaw harp. Maple syrup. A military salute before Lincoln. Four blind horses. Songs from the heroic era of Washington. Jasmines.
Federico recites randomly, as if thinking of something:
Because if the wheel forgets its formula,
it might as well sing naked with the herds of horses;
and if a flame burns up the frozen plans
the sky will have to run away from the roar of the windows.
Edges and rhythm, form and angst, the sky swallows them all down—he continues.—And there's no fight between tower and sky, no swarm of windows consuming more than half of the night. Flying fish weave damp wreaths, and the sky, like Picasso's terrible big blue woman, runs with open arms to the sea. The sky has triumphed over the skyscrapers, but New York is now, from a distance, a fantastic thing. It manages to stir emotion, like a natural wonder of mountain or desert.
I return: a smile. It grows gently, with the sincerity with which New York grew in Federico's eyes before Liberty.
—… But what is this? Spain again? The universal Andalucía again? It's Cadiz yellow, just a shade more; Seville pink igniting to carmine; a Granada green with the light phosphorescence of a fish: Havana appears between reeds. Here they are, palm and cinnamon, the scents of the America that has roots, God's America, the Spanish America.
Harp of living trunks, alligator, tobacco flower!
I'll go to Santiago.
I always said I'd go to Santiago
in a coach of black water.
I'll go to Santiago
Breeze and alcohol in the wheels…
Dispatch: Federico. You have entrusted your poem to me. You recited it to me that night, face to the moon, when the only noise was your voice. It's very long, your poem. I'd spend five, six nights listening to you. So would the readers. But these two hundred and fifty pages are not all mine. I had to destroy your voice, leaving only your accent.
Sorry, Federico. It's enough. Just as it went right through New York, your accent will know how to ignite every imagination. Sorry, Federico, great Spanish poet.
As part of the Lorca in New York festival, writers including Paul Auster, Wayne Koestenbaum, Aracelis Girmay, John Giorno, Mónica de la Torre, and Frederic Tuten will revisit Lorca's Poet in New York on Monday, June 10, at The Poetry Project at St. Mark's Church.
Ellie Robins is a freelance editor and translator living in Brooklyn. She has worked at Melville House, Time Out Buenos Aires, and Hesperus Press.