C.S. Leaf reads poems near an open window.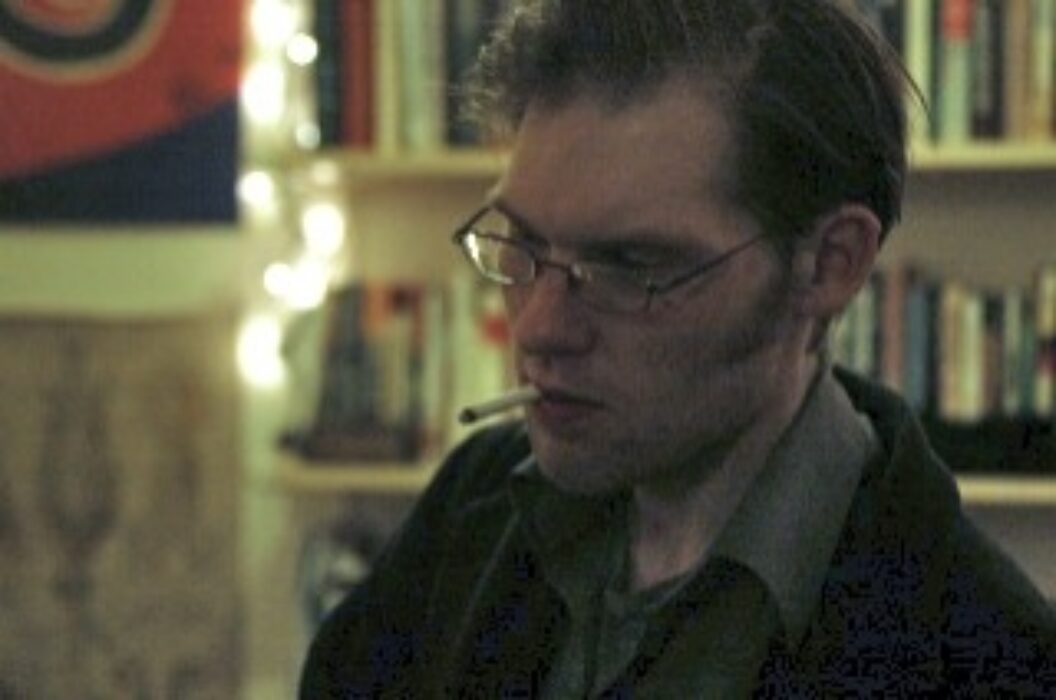 If there must be a month for poems and their creators, that month should be April. It is possible that youth spawns verse, as it is my experience that the vernal dawn has more frequently led me to study dendrology. I uncontrollably stammer syntax that begins to rhyme at some tolerant listener while the Fraxinus americana blossoms swirl a crown around our brows, even as I am fully aware that my clichés are beginning to render me an unworthy sex partner. This is where C.S. Leaf lends us a lexical field in bloom to ease our stammering. Aside from these soft spots, I am as rough around the edges as any admirer of verse belonging to the American tradition, with a passion for violence and the bastardization of language for the sake of democracy—I'm more punk, rebel, and political-dissident than you, I love Modernists, Language Poets, or the brash Beat/Post-Beat; an Ashbery, Myles, D.A. Levy, or perhaps Jim Behrle, who reveal with no frills of form some direct purpose and art. But for Leaf I am willing to admit I can't leave these things behind: language as music, lyrics that are not concerned with pop music or the traditions of folk, and the way C.S. Leaf can make melodies with words.
I've known Leaf for about four years. After meeting through friends, he enraptured me with manic conversation that bounded through literature, philosophy and art history, all to the rhythm of his personal history. He spins a biography that effortlessly resembles the tumultuousness of Rimbaud's—far more so than any American who has consciously attempted to imitate the lifestyle of the vagabond French poet. This, accompanied by claims like (re)discovering the true "Father of American Literature" in the eighteenth-century eccentric "Lord" Timothy Dexter or that he is in possession of an unpublished William S. Burroughs manuscript, makes conversing with Leaf something like babysitting a dozen infant mugwumps in an art museum that travels through time.
C.S visited me in Brooklyn recently with his wife Sylvanwillow and youngest son Vigo. Here I followed his "epileptic repetitions" (Leaf's phrase) concerning academia, poetry, or his business as a fine art dealer through several sleepless nights, until conversation climaxed with him reading poems into my home recording equipment in the early hours of an April morning beneath the JMZ. We can hear A Warm Breeze On April Window, Still, rumble of the train and all.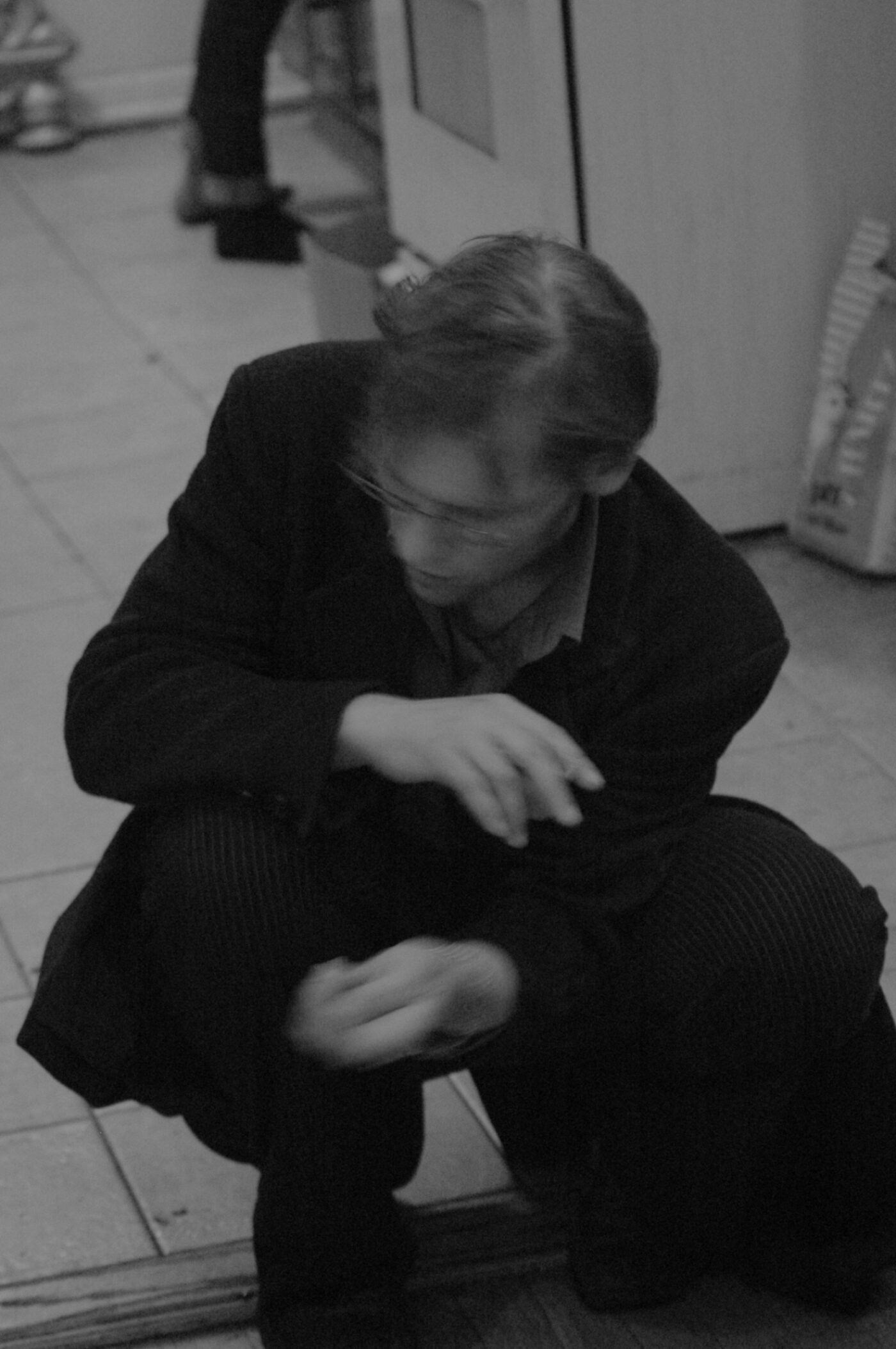 One thing we should understand about Leaf's rhymes and form right away is that these poems aren't the kind of New Formalism that demands a return to the purity of sonnets or sestinas while rebelling against the free verse and confessional poetry that now dominates American poetry. Instead, Leaf comments, constraints offer an opportunity to explore usage and syntax. He cites Oulipo founder Raymond Queneau's exploration in mathematics and generative grammar as a major source of inspiration, considering his work to be more Oulipian than New Formalist. Listen to what kind of usage his constraints bring about in Sails Unravel to the Ample Sun.
Leaf explains his process in a torrent of jargon and mathematical babble. At first I just didn't listen to him. He was talking too much and not making enough sense. As I began to appreciate his verse, some things became apparent—generally a sort of hypnotic droning of history. But not because his phrases are antiquated—more in a nostalgic way, or like memories making dreams. Leaf complains that people sometimes react to his readings by telling him his poems sound old. These people should listen more closely, because his poems are clearly of our time, and deconstructed they more closely resemble hypnogogic pop music, with its flashes of audio from an unplaceable past.
Ulysses:
Leaf promises me that he is not cheating. He says this as he introduces a process of combining texts from various sources, and initially uses a Burroughs cut-up method, dividing sheets of paper into quarters. From the cut-ups Leaf employs a system based on Markov chains for choosing sequences of letters, then words, then entire phrases. He explains how his process reveals mysteries about language and the nature of repetition, that certain combinations of words will boil down to a point where any way they are randomly organized they will produce the same patterns, among other things that boggle logic like a well-played card trick. He also explains that he often doesn't pull lines verbatim, but rather an original line is inspired by the randomly generated ones. You can read Leaf's own writing on his process on this blog.
Pervigilum:
I'm going to leave you with my favorite C.S. Leaf poem, the nearly epic City of Artifice. This poem clings to a large chunk of the 20th century through swirling hypnotic repetitions, from dictators to "gas lit lanterns and cobblestones" over the span of thirty-plus pages.