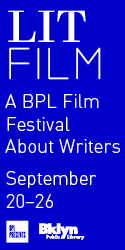 Nostalgia
we pain you,
disappearing
all the more
Rowdy Loud Locals
rout of louts by dint of low clouds all around
Thunderclouds
clearly loud under there
Fat Albert
hey hey hey
lemon yellow pee
She's a Fountain
trumpeting around the spray
that way behind the curtain
honking and donkeying about
Bad Western
freak injury from cattle teeth
Karaoke
singings a-
long to her
name is Rio
and
Sold Out
actually irresponsible
indispensable actually
about the one thing
I wasn't sure about
Hysteria
his stereo
has
its very own
finely wound
and
sounded room
To Warm This View
Cuernavaca, Cuernavaca
Acquisition of Languish
foreign particulates stag
-nated on thy tongue
Craig Dworkin is the author of Strand (Roof Books, 2005), Parse (Atelos, 2008), The Perverse Library (Information As Material, 2010), and Motes (Roof Books, 2011). Among his edited collections are The Sound of Poetry/The Poetry of Sound, with Marjorie Perloff (Chicago, 2009), and Against Expression: An Anthology of Conceptual Writing, with Kenneth Goldsmith (Northwestern, 2011). He teaches art and literature at the University of Utah, where he also curates the Eclipse archive.
This issue of First Proof is sponsored in part by the Bertha and Isaac Liberman Foundation and the Thanksgiving Fund.
Additional funding is provided by the New York City Department of Cultural Affairs, The New York State Council on the Arts, and readers like you.
Originally published in
Featuring interviews with Clifford Owens, Eve Sussman, Lisa Yuskavage, Sanford Biggers, Geoff Dyer, Kenneth Goldsmith, Neil Michael Hagerty, and Peter Eisenman.