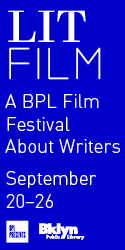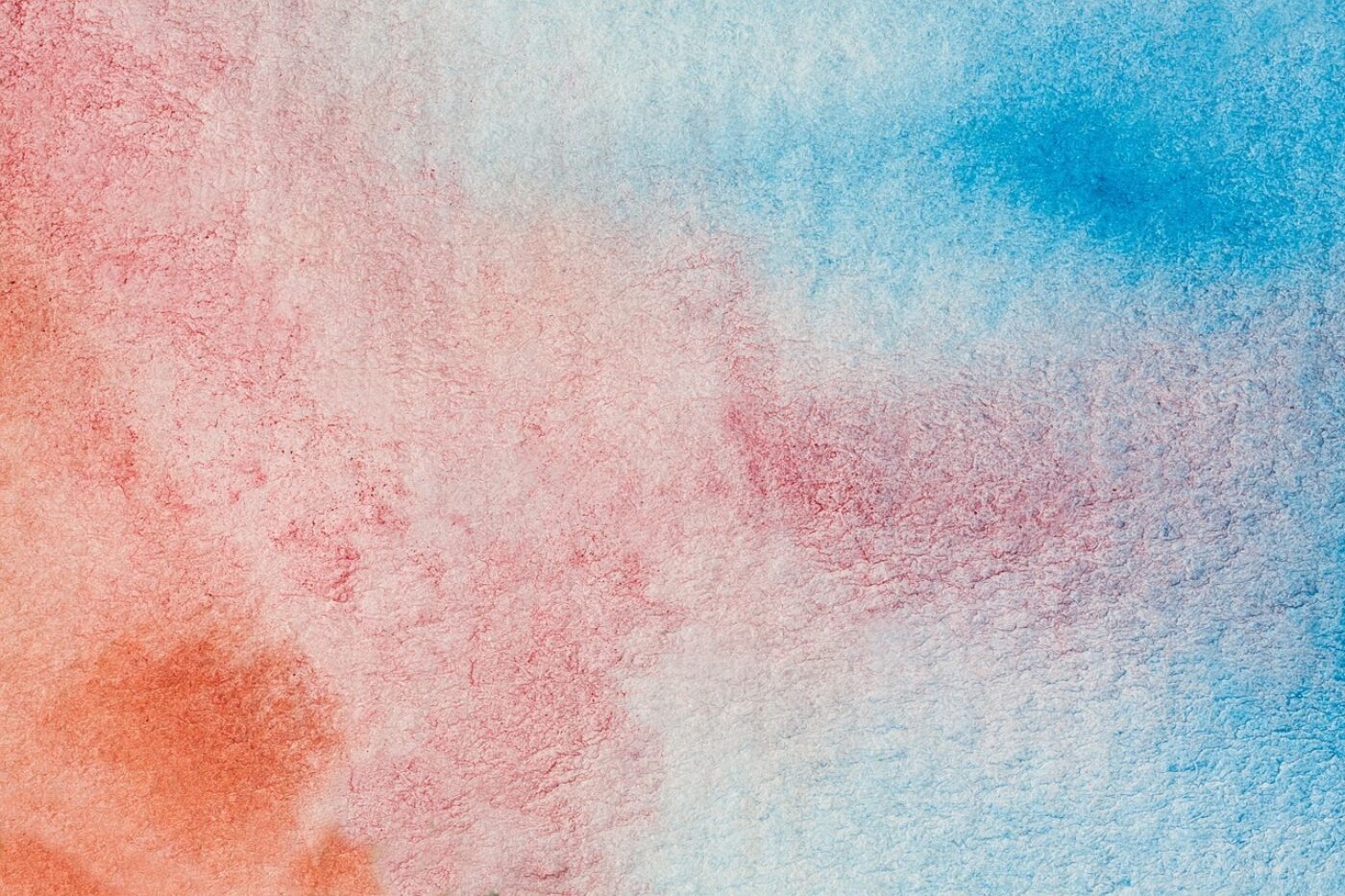 Red Essay

I.
      Many yesterdays were baking days—plump mouthfuls.
   Not the woods, but a suburb of Philly
                                                   where grandparents worship,
where they put a second mortgage on their home
                                                        to build a sanctuary.
                                    We begin with a girl named after her outfit.
                    Everyone knew about the teacher,
 but the little pot of butter       did not understand the dangers.
                                                Gathering nuts,   making nosegays,
            counterfeiting her voice:
                                       the wolf thereby provided with his dinner.
        His appetites evaporated his baptism. In remedy,
                 the elders splashed him again.
  Listening to stories next to Grandmother on the wood-plank bed:
                                               you must change the ending,
          you must whisper without crumbs.
                                               Precocious girls preach all the rules.
   I say wolf but  
                                    hymns and ruffled stockings.    Potlucks
and prayer circles.    Call and response.
II.
                         Breathe      privately.
                                                                 Mr. Smoothie stares,
           gives you piña colada for free.
You get to burn from every angle.
                                                 Doctors order you to practice
    appearance: be mirrors reflecting objects in the mall.
                                             Everyone knows diagnoses are fluid,
equilibrium is elusive.
    Fear only becomes mental illness if it causes her harm.
                                                      A shrinking Minnie Mouse skort
activates a growth spurt.
  Choose a fence that enhances your mood
     for hearing sermons.   Flicker liturgically in a food court.
        Even the waxy cups   are watching.  It's dark inside a wolf.
                           She could write an essay on any subject
                           and in such a vacuum as to preserve fruit.
III.
      Pacific Coast flaunts sprightly           and flippant
charms.   I believe I am asexual,   multi-colored houses.
Speechless and clumsy,
                                            I never know what will happen.
                                                              Preoccupied
           with the idea of kissing,
     but shaky on what may follow,        she would disdain
                                                             that level of admiration.
                                      The earth quakes during palm readings.
                         I want to become her drive-in church.
                  Tectonic plates move constantly, but they move slow:
when stress overcomes friction,     tongues of fire happen.
IV.
        He tells me     he likes to read,     and I dust off my shelves.
        I tell him      I have not kissed anyone,      and he rapes me.
  The refrigerator hums a lattice of mindless crumbs.   Looked into
                        trips back      a serrated gasp.           Looked into
                I dart open.
                                               If you can't stand the first person,       
                                                        get out of the kitchen.
                           Similar but escalating sleights of hand:
             he wants to eat both the girl and the food in her basket.
                                                          She is past specialness,
                doubling the likelihood.               In such young women,
                     traumas       curl
           till Christmas ribbon.               The greatest predictor of red
                  is oxygen.
                                        Carbon monoxide
       in the bakery.
                                                                                          Remove
                    batteries.
          The clothed wolf kisses my hand on bended knee.
             I twist the knots just so,        and they become bows.
                   I set the table, queasy.
                    Wolf-bait wears a red past.
V.
                                                    It's impossible to be continuous.
                                                                 Before, during, and after,
                                                                       I am a bread basket.
     I am numerous, nebulous clouds.
                                        Alarms come and go.        Smoke
                 clears,
                                                smoke follows.
VI.
                                             Home is full of windows and pillows.
    Fog overwhelms cyclists,
          squints for deer.
                               My beloved gave me a red-tendrilled succulent
after an argument.
      We reconceive as romantic comedy—Pretty Woman
     with Protestantism    instead of prostitution:   I think it's wrong
         when she buys me all the dresses.      She thinks it's exotic
            when I drop a fork down my nightgown.
Adept with reins, she says yes
                      when a cowboy asks     if I'm her girlfriend,
        daughter, bestie, or wife.
                                                        There's an active volcano—
                                                             we venture by land and air,
                             by sea and lava tube.
                    A phantom tooth requires dainty gnawing:
           sedate the person who owns it.
    She enjoyed seamless sleep because I didn't even scream.
VII.
                   A curious beast caught some hurt,     risking its body
                                for what reward?   An upset
                   at every step.
                                                                            Reach down
                                                     before   lips   crystalized,
    before fingers
             grew spars.
        Lava here moves vegetarian.
      People and animals run to escape.
                        Plants burn.
            You may not smother them.            (Reboot compassion.)
                                           Basalt draperies
                                      nap in perfect traps.
                                                                            Cave creatures
                                             eat their own discarded exoskeletons.
         When flashlights fail:
                                          rest your head on your forepaws.
                        Words practice total darkness.
   If you told someone you are caving,
       lava straws and lavacicles point their toes like helpful arrows.
                      Do not lean against the slime.
                       The slime is alive.
                You would kill it.
           It was too loud and bright inside the wolf.   The oven timer
     wants up out of the earth.
Basket fern.    I need to eat something in order to continue.
Even the creeping herbs brandish grooves.
   You are not supposed to stir,  but zeal
                                                                                     tries metals.
Reaching preludes viscous fires,
         hissing coral reefs.
                                                              Waves tilt their heads
                                                                 to kiss the red edges.
                                                                              Tidal movements
lapse       into kitsch and steam.     I am ashamed
         of my passion.      Hazards stroke a Leviathan,
                        and the pleasure is mine.                     I feel,
                                                                    and   I need   to know.

Essay in the Bathtub
I.
                Isn't the water supposed to be blue?       Gilded drapery

                   gives way to a shower curtain.     An iPhone playlist
                      replaces cupid's conch.
      Any naked woman      near any body of water
breaks symmetry with ripples,
                                                 with whiskey on rocks.
                                                                                      Water plays
                                                        all sexual parts at once.    I spy
                                                                              myself.
                                                       Painters pink a model
                                             with carefully licked brushes.
                                          If there were two of her,    they'd splash
                                             each other.
There's more to the composition,
             but a sponge can only absorb so much.
                   Blue dress drips by the sink.      Steam and a song flirt
                              with faucet rhythms.      Dogs bark
                  jagged purples.        When I picture her here, kissing
                       swells to duration.
                                                                    I bring a cold drink
                                                              when I take a warm bath.
II.
                 First:
  secondhand lilac dress,         once-worn shoes.     I trip and walk.
                       She                      speaks
rarely, paging through
  her portfolio,           stalling on a close-up          of an ex's breast.
                                                                      Questions stay folded
           while we order dinner.
                                                                        I kiss her
               for more information.
                                                                                    Dodge her
                  for weeks after.
                                                  She texts photos—
           a six-foot bathtub
   next to her bed.
                                                              Fingertips soothe
                to streamlets.     Muscles comply;    they let me be soft.
The city,       a bachelorette party—
                            too hoarse,           too neon—
               I kiss her all evening to elevate time.
III.
                        Redwoods slope
                               me awake.        Climb a ladder.
                                         Consult the well tank.      Half of a tree
                              must fall.         Quick
                                                showers.      Luxurious
                                         spiders:      they climb the bath.
                                                                                 When she
                                                                                 drove me here,
       my ears popped.       Fearful, but
                                   big dogs           chin-rest             on my lap.
                         Practice calm:    breath      unlocks a wiry cage;
                              a bowl of ice        chills reflex protests.
                                     I am musical glasses.
                                                                             If I say     stop,
                                                she stops.
                                                  Her kindness      runs to pendants;
          I writhe away.
                                              A thermally sensitive,             sinister
                            jewel,
           my everyday dark ocean would cuddle you.
                                                      Frayed brittle
                                              when she draws a fragrant bath.
                    Art critics
                                                    suggest the bather may sleep
                                                 or awaken.      I drop off
                                                           before she pours me a glass.
IV.
              We lose power.    Frogs rise
               to a fresh pond.        Scented candles burn to perfume
             we wouldn't buy.
                                 No clawfeet,   but      pillows,    the possibility
           of petals.
                                             Shoulders born from suds.
                                   Pages turned by a wet finger.
                                I know you like to read in the tub.
  Eye makeup.
                           You'll mar me if you kiss me.
                              Cold plunge.                         I mean
                                          you might want to kiss me.
         A five-inch scar on my right knee.     Temperatures changing
rapidly.         Petunias bite my lip.                         Spices muss
                                your cowlick.                   Thighs   and towels,
       the imprint of thumbs.   Swamp              pink.   Bookish
                          swallow.      Steam
                         casts off glasses,
                                                            a feisty splash.
Isn't the water supposed to be doll-eyed?
                                              I'm saying      we should take a bath.
Anna Morrison's poetry has appeared in or is forthcoming from Interim, Puerto del Sol, Shampoo, and Adrienne: A Poetry Journal of Queer Women. Her poems also won the LUMINA and Prism Review prizes. Passionate about small-press publishing, she's served as an editor for Kelsey Street Press and currently works with Omnidawn. She lives with her partner in the Santa Cruz Mountains.