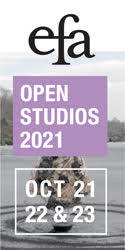 Letter to a Christian Friend
A question in two parts:
Do you own a Kindle?
Would you download the Bible?
Or is it upload?
You see where my sympathies lie.
I have always admired your cars with leather seats and the view from your apartment on the Pest side of the Danube and the ergonomically correct stool in your laundry room, but sometimes I wonder if I am not the saintly one, feeding my colony of bedbugs and boiling cabbage for supper. I know, I know; I have been to gay nudist clubs where you put all your clothes in a trash bag and spin down into the dungeon but, if you think about it, that too is a form of renunciation (and, may I point out, the closest thing I've seen to democracy). Maybe I'm confusing the issue, getting defensive because I'm not crazy about the idea that you pray for me.
Is pain akin to godliness? If so, I've cornered the market. (I've attached a report from my acupuncturist.)
Love,
Breakdown in Belgium
My loves and my fucks rode in separate cars. At the crossing they went opposite ways, the loves to the east and the fucks to the west. I stayed and had a coffee.
In the train station an obese cat slept in a basket of potato chips. The trees behind were tall and the woods were black. Imagine dying here, getting slaughtered in the woods, caught up in a mishap of Flemish nationalism or the erotic calculation of a Walloon deviant, relatives in Boise and Wichita having to buy an atlas to figure out where the heck it happened. I thought about my loves and my fucks, shuffled and counted and always came to the same conclusion.
(The conclusion will be expressed in music, something strident and gray that will earn me a plaque someplace cold and dull.)
Who comes to Belgium for a breakdown? By now my loves are in the ovens and my fucks are picking daisies on the coast of Normandy, where Proust saw young girls and airplanes and still that equaled cock.
I should mention that I never loved my loves, never loved like the Bible says, just loved them with my insides and left theirs alone. My fucks got fucked, my tongue up their snatches, always after their immaculate conception girlie assholes but generally held back with the same sense of decency that makes Mom tie her bathrobe tight when I knock at the bathroom door.
Did I say that my loves were men with hairy chests and reaching eyes? In Louvain they were stories to tell Jean-Marc the cat while I tore up the train schedule and boiled it. Yes, the trains had stopped running. I thought of Walter Benjamin's Basque suicide and swore not to leave my bones in Belgium.
This is a European poem. The sky is closer to your head here, and when you watch the fields from the car, know that every meter has been shaped by man and imagine the Mothers Courage and Not-So-Courage tugging horse and cart before Hitler laid down the autobahn. Imagine how they dropped dead right here where you are speeding by on the way to drum-and-bass night.
I am not against the dancing in Berlin or the flower-picking on the coast, but I take issue with this Belgian exile. It worked for Victor Hugo, but it will not work for me. I came to Belgium for insulation: France and Germany keeping me warm so that I could walk to a lover's house at night, from Antwerp to Brussels, from Brussels to Ghent, crossing barriers of language and class to sigh into his arms and count the moles on his back with the fingers on my hand and love each one as the point on the map that announces this is where I will stay. But there is no map to find that map and so I took the train.
I rode with unknowing loves procreating and doing what men do, keys and numbers and the occasional handball tournament, and these women smarting still from being dragged through the lowlands when there is so much affordable real estate in Baltimore.
What is the generation that comes after the one that came after a lost generation? Really Fucking Lost?
My loves did not go to the oven. That was an exaggeration. A little fib to assert geopolitical relevance. My loves are where they are, the handball zipping over the court, and I am here, in Louvain, watching the woods and the sun dying at dawn.
Pebble
When I think about God, he is a He. Not necessarily white, more transparent and ubiquitous, but certainly male. Trying to right wrongs by calling God a She just seems like the tactic of some white California lady in a Gambian wrap. I'm not comfortable with it. On the other hand, I recognize the shortcomings of gender-assigning the Almighty. I wonder if we could find a compromise. Perhaps it lies in the way we handle rocks and trees, though I once had a girlfriend who talked to her plants and called them Hilda and Mathilde. If God was more like a stone, the feminists wouldn't get so worked up. If he was more like a pebble, we could all breathe easy. Take off the shoe and take out the pebble, walk on over that hill to where the ocean lies.
Meanwhile the woman in the subway still bellows "Animal rights, sign the petition," and, though circulation plummets, the Daily News is still bad news. Malnourished toddlers are peeled out of cots with burn marks on their ankles and the cops say this is one hell of a holiday weekend. Libertarians take the bus to Fort Tilden to swim where there are no lifeguards. Ludwig Wittgenstein is still dead and unhappy (unhappiness lasts forever, it sits like a pillbox on the shore; happiness is a firefly on the night of August 5th). All across the city and beyond the suburbs to the rustic byways where city folk curse the tractor blocking traffic, men and women walk with pebbles in their sandals. If they think someone is waiting over that hill to wash their feet, they should think again.
Nostalgist
Once upon a time Japan offered The Taste of Green Tea and Floating Clouds. Now it's anime, which is French for "endowed with life." That's a downgrade. Anyone who disagrees can meet me in the men's room after the show, third stall from the breath-mint dispenser. No, I don't want to fellate you, it's just a quiet place to inhabit the memory of Times Square and talk about why things are always getting worse.
If life has to be endowed, we've strayed from essentials. I still believe in celluloid, light making an impression on a sensitive surface. The Greek gods would catch my drift if they had time for a coffee.
This issue of First Proof is sponsored in part by the Bertha and Isaac Liberman Foundation and the Thanksgiving Fund.
Additional funding is provided by the New York City Department of Cultural Affairs, The New York State Council on the Arts, and readers like you.
Nicholas Elliott was raised in the Grand Duchy of Luxembourg and lives in Woodside, Queens. His plays have been performed in Luxembourg, France, and Denmark. He is a correspondent for the French film magazine Cahiers du Cinéma and the company manager for the theater company New York City Players.
Originally published in
Featuring interviews with Jay Scheib, Matthew Barney and Gaspar Noé, chameckilerner, Zoe Leonard and Shannon Ebnerm, Teju Cole, Etel Adnan, Natalie Frank, and Valerie Snobeck.