Pleasure and Critique: Kyle Hide Interviewed by Clara Lou
Reenacting an episode from the television show Shark Tank.

Discover MFA Programs in Art and Writing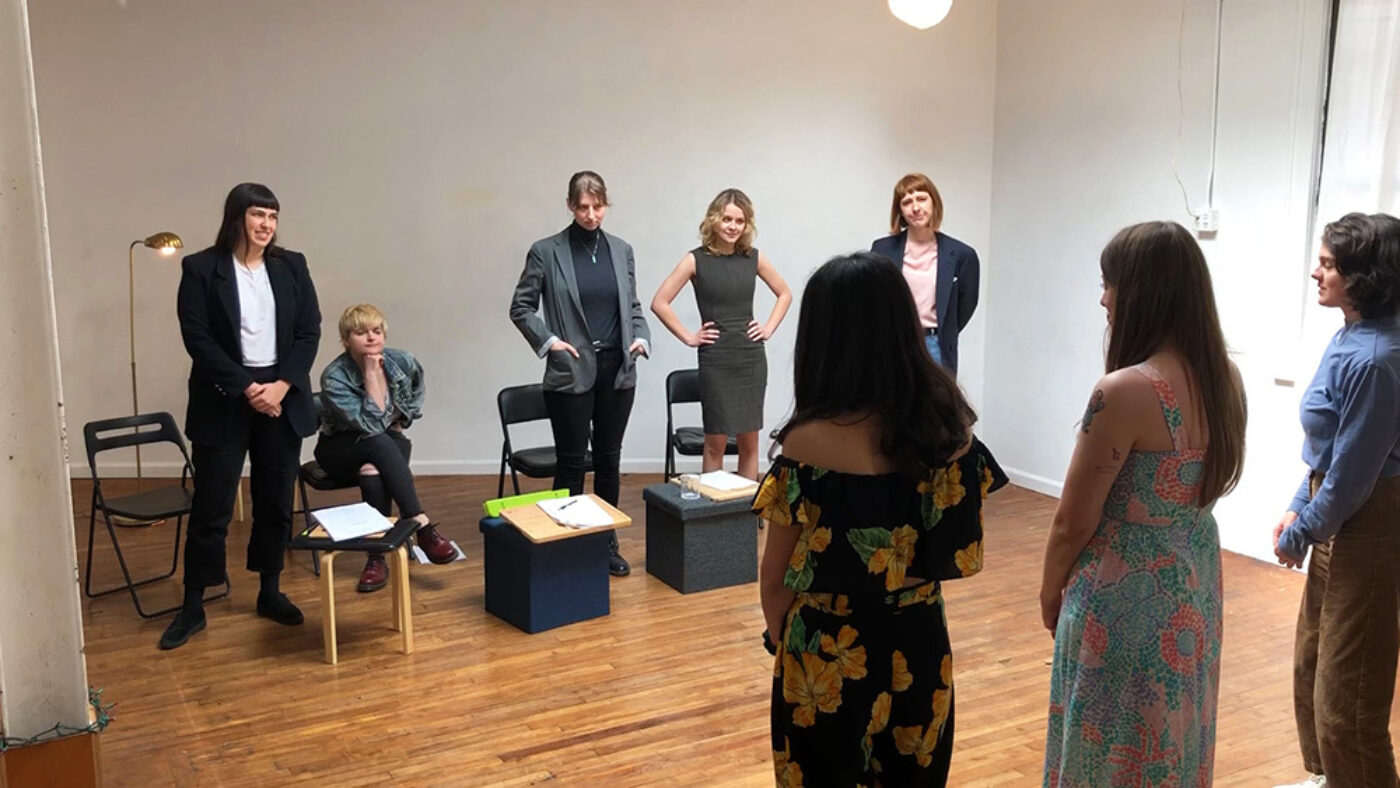 My first encounter with Kyle Hide was through their YouTube channel where they posted product reviews, unboxing clips, and music videos made in tandem with their punk-pop songs, a genre that I would define as pop music produced in a DIY fashion, making the best use of what is available (as opposed to pop-punk, which consists of commercialized punk songs made in the context of pop music). Kyle's work addresses the cultural products of capitalism—including music, television, and commodities—from a critical yet jubilant perspective. In 2013, they remade an episode of iCarly, the tween TV show, casting all adult, male actors. They recently remade an episode of the reality TV series Shark Tank. I talked with them about that and other projects.
—Clara Lou
Clara Lou Can you describe the Shark Tank project?
Kyle HideShark Tank is an American reality series on ABC in which five successful entrepreneurs ("sharks") entertain business pitches and choose whether or not to invest in them. It premiered in 2009 as a reaction to the recession to inspire capitalist hope by showing how anyone could have an idea and make the American dream happen. Now in its tenth season, Shark Tank is still one of the most popular and enduring shows on ABC.
The pitch I chose to recreate is particularly interesting because it's the only deal that all five sharks have gone in on together in the show's history. It exemplifies disaster capitalism and charity capitalism. This reenactment follows my previous television remake of iCarly in 2013. My reenactment practice is meant to divorce television content from its original context in order to allow the viewer to experience it with difference. They are straight reenactments.
CLHow did it come about?
KH I am a television watcher and have been as long as I can remember. I'm very interested in moving images on television. I'm a huge fan of Shark Tank. I consider myself a fan-artist. Reenactment is a particular kind of fan art that I'm drawn to as a way of embodying television.
Shark Tank has been on for ten years. I'm super interested in shows that have longevity and survive to have a double-digit number of seasons. I was compelled to reenact one particular episode about these orphans whose dad died from 9/11-related cancer. The orphans are pitching a business based on a product that their dad designed. Their mom also died from cancer, so it's a cancer story, which is a very strong narrative on television, plus it has to do with 9/11. My music video "Never Forget" also has to do with 9/11, so I felt like there was a thread here that worked for me. I decided while watching it live on TV that I was going to reenact it.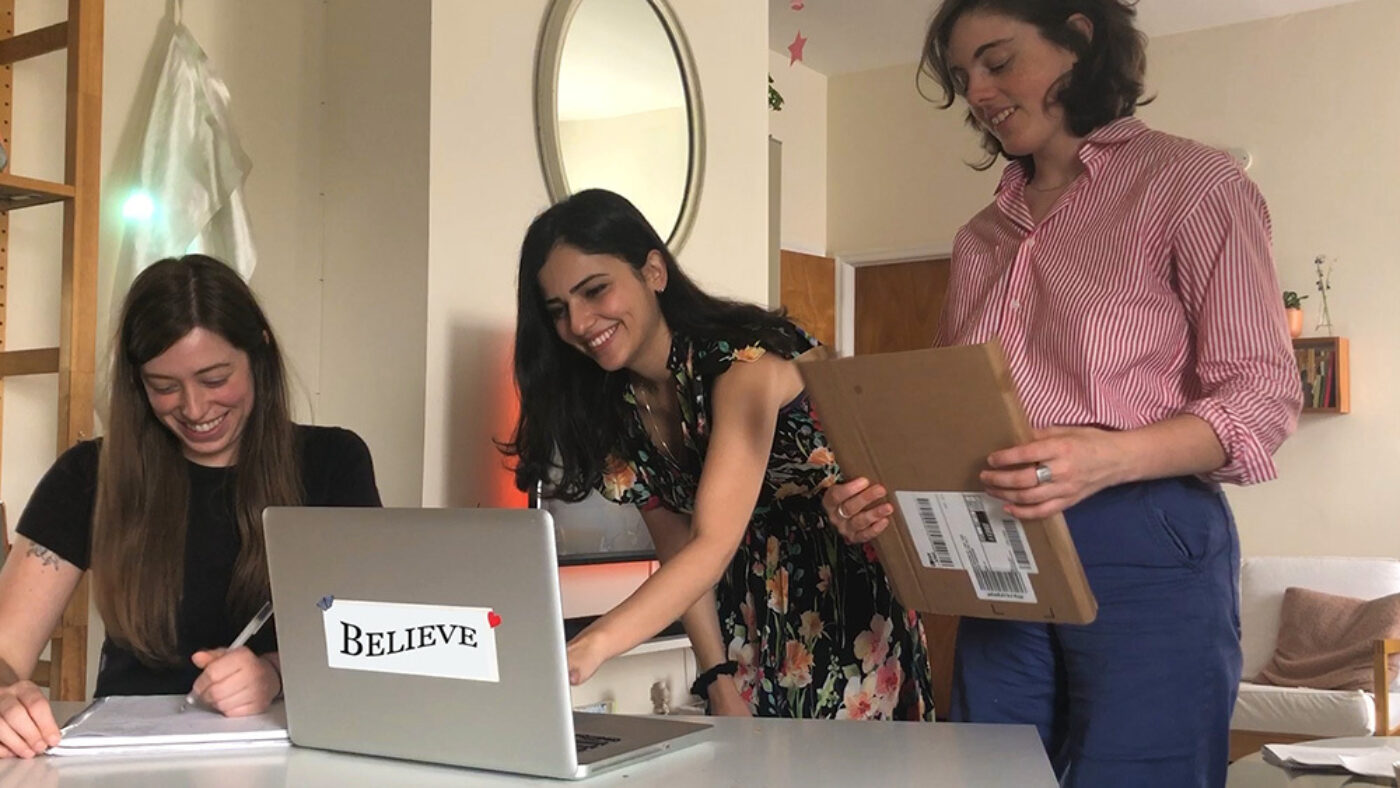 CL How do you balance being a fan of the show with criticality?
KH As much as I'm a fan of the show, I watch it for pain more than pleasure. This episode felt particularly painful because it was a certain type of sob story that preyed on people's emotional response to things like terrorism, cancer, and orphans. It was upsetting to me not because their dad and mom are dead, but because it seemed like a complete setup, a cringey setup that was preplanned for a certain outcome, to create a certain event that is manipulative in order to sell commercials on the show. It's almost as if the kids' only hope of a future is that they run a viable business off their dead dad's product.
I watch Shark Tank. I am a viewer. I've seen almost every episode. You can't not consider me a fan, but the way I'm enjoying it is not how it is intended to be enjoyed. I use it as a way to see into the mind of the machine, using it as a sort of black mirror to look into how television works and how bleak it is. It's not a passive activity for me to watch television. It's active. I'm using it back. Shows like this are meant to wash over you. You're not meant to go back and watch it over again to tease out smaller and smaller details. It was interesting to deeply understand the production of this episode by reverse engineering it. With this Shark Tank project, I'm hoping to show how using a group of orphans to preach capitalist values is not okay.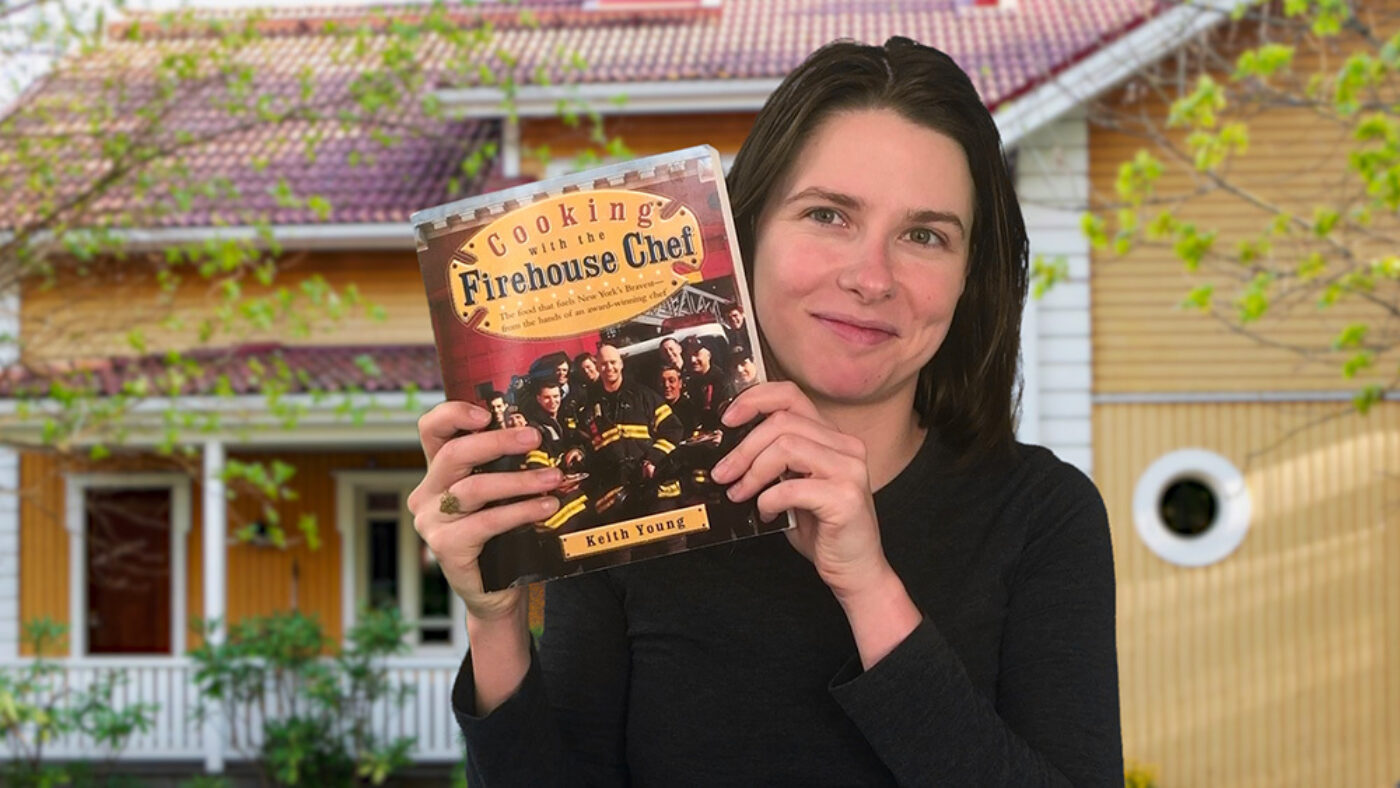 CL I know that you release most of your work online, on YouTube. What's it like to work as an artist in online environments?
KH I don't really operate in art-world spaces, but I've carved a space out for myself online. In the art world there may be a goal to circulate in galleries or to get curated into certain events, but this hasn't been my goal. This is an online art piece meant to be on YouTube and be for anyone. Since a lot of the people who are in it have strong online presences, it's definitely going to reach a lot more people through the internet than in other ways. It was never my plan to create this as a piece of art that could be traded or sold. It exists to be enjoyed and be thought about.
CL Tell me about your iCarly project.
KH I reenacted an episode of iCarly in 2013. I'm a huge fan of iCarly. It's one of the most iconic Nickelodeon shows of all time. Unfortunately, the man who produced it has been outed as a pedophile. Dan Schneider, who produced it, also produced things like The Amanda Show and Drake and Josh. He created a lot of big shows on Nickelodeon and launched a lot of celebrities—for instance, Amanda Bynes with The Amanda Show. As an experiment, I wanted to reenact an episode, changing one thing about it, denaturing it a little bit. It's the same for the Shark Tank project; it decontextualizes it from what it's known to be. A lot of people are watching TV and not imagining anything beyond it. When they see something familiar in a different way, it's exciting to them, and so the video did really well. It has 1.6 million views as of today.
I cast all adult men from Craigslist to reenact the episode. I rented a space, transcribed the script, put them in the space, and had them reenact it. In retrospect, thinking about that pedophilic archetype and then having all these adult men play these young children makes even more sense, because the children in the real show are in a way avatars of an adult man. That relationship appears creepy from the outside, and it's later revealed that there was actual creepy stuff that was happening. So that's the iCarly project—past, present, future.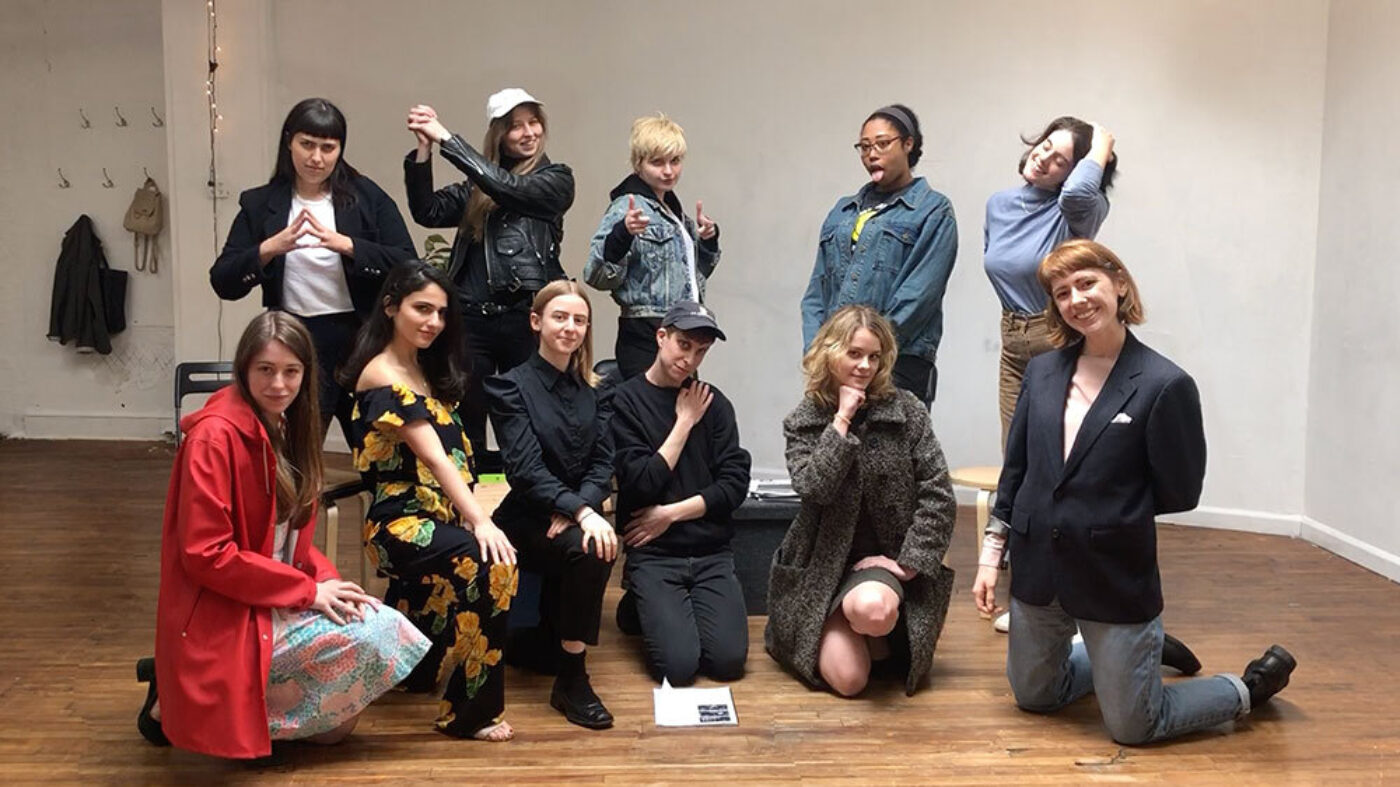 CL What's the relationship between your reenactment practice and your music video making?
KH The relationship has to do with the theses of both, not necessarily the form or content of my music practice. It's a pop practice that is specifically focusing on the music video as medium wherein the videos and the songs are created alongside each other to be one complete thing instead of one thing complementing another. The messaging in my songs has a lot to do with screen life and memory. My reenactment practice also has to do with these themes in that a reenactment is reinscribing a memory of something else, changing what appears on the screen in order to question it.
Kyle Hide's Shark Tank can be streamed on YouTube.
Clara Lou is an artist and critic. Her work has been presented at Motherbox Gallery, Recess, Dixon Place, Silent Barn, and Puderraum, Berlin; and her critical writing has been published in Queen Mob's Teahouse, Lemon Hound, and Helix.