Playing Chicken with Photography by Clifford Ross
Photography, poultry, and the question of objectness.

Discover MFA Programs in Art and Writing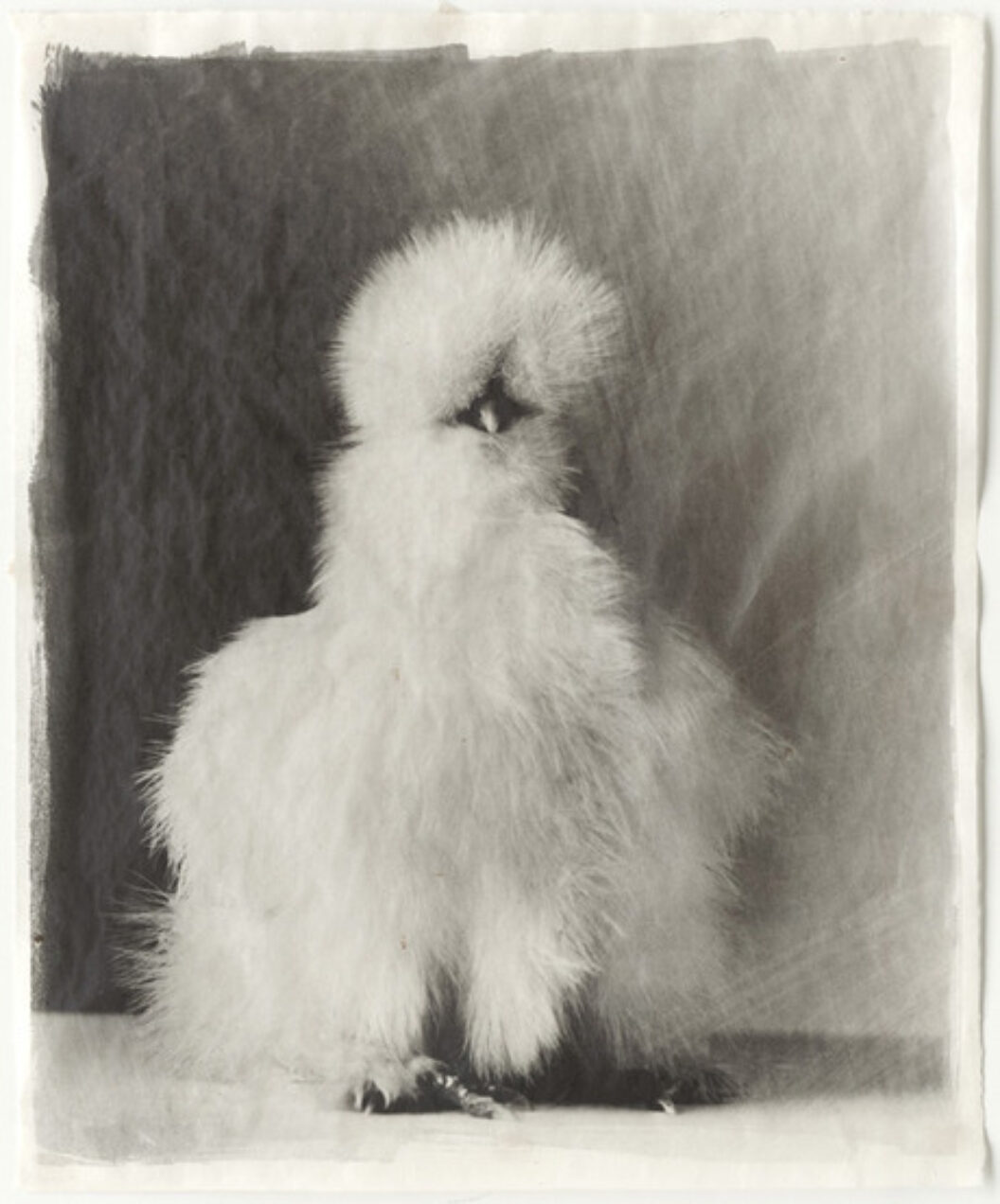 Artists challenge our understanding of things and our feeling for them. Like magicians, artists make the unseen visible. Unlike magicians—I want to say beyond magicians—they also take what is known and make it appear new. Artists are magicians plus.
Jean Pagliuso has found her magic wand. At one end are the two essential elements of a photograph: paper and emulsion. At the other end is a chicken. What she does with this wand is preposterous and unexpected—and well beyond magic.
Her photographs demand a second and third look—as the best art does—because disbelief undermines the indelible impression they leave. Why am I so fascinated by this chicken? We are disturbed because something has fundamentally challenged the norm—our certainty that the subject, a chicken, lacks interest. The dulling imprint of certainty has been upended by unequivocal curiosity. We are trapped, fully engaged with a chicken, in an almost embarrassing conundrum. So what's up with me and this chicken picture?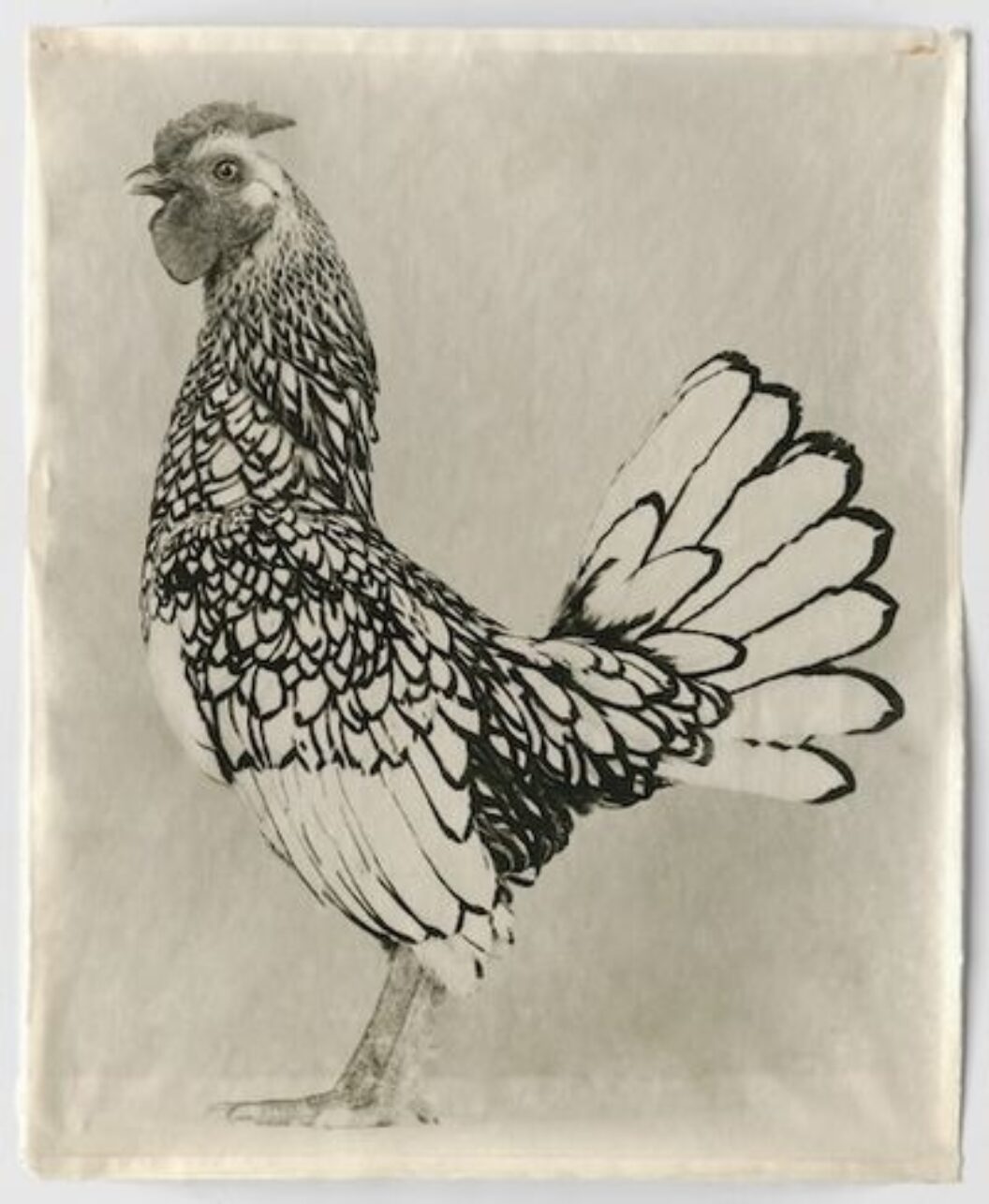 That simple question, the conundrum created when we try to grasp our sudden interest in the commonplace, changes our lives. We have been given the unmistakable gift of art—a restless curiosity and fascination that extends beyond the immediate experience of the artwork to everything around us. After seeing a work of art, we question everything we experience in a more engaged way—and experience life with greater traction and depth. But can something as undeniably awkward, funny, and grand as Pagliuso's chickens be art? Of course it can.
I have never met someone who has seen these remarkable photographs and not been fascinated. One of the greatest collectors I know, a woman who lives with great works by Jasper Johns, Mark Rothko, Willem de Kooning, Louise Bourgeois, and other contemporary celestials, has purchased so many of these photographs that I told her it might get to the point that she would need to build a chicken coop, not an art barn. She laughed and said she couldn't figure it out, but she "just loved those chickens."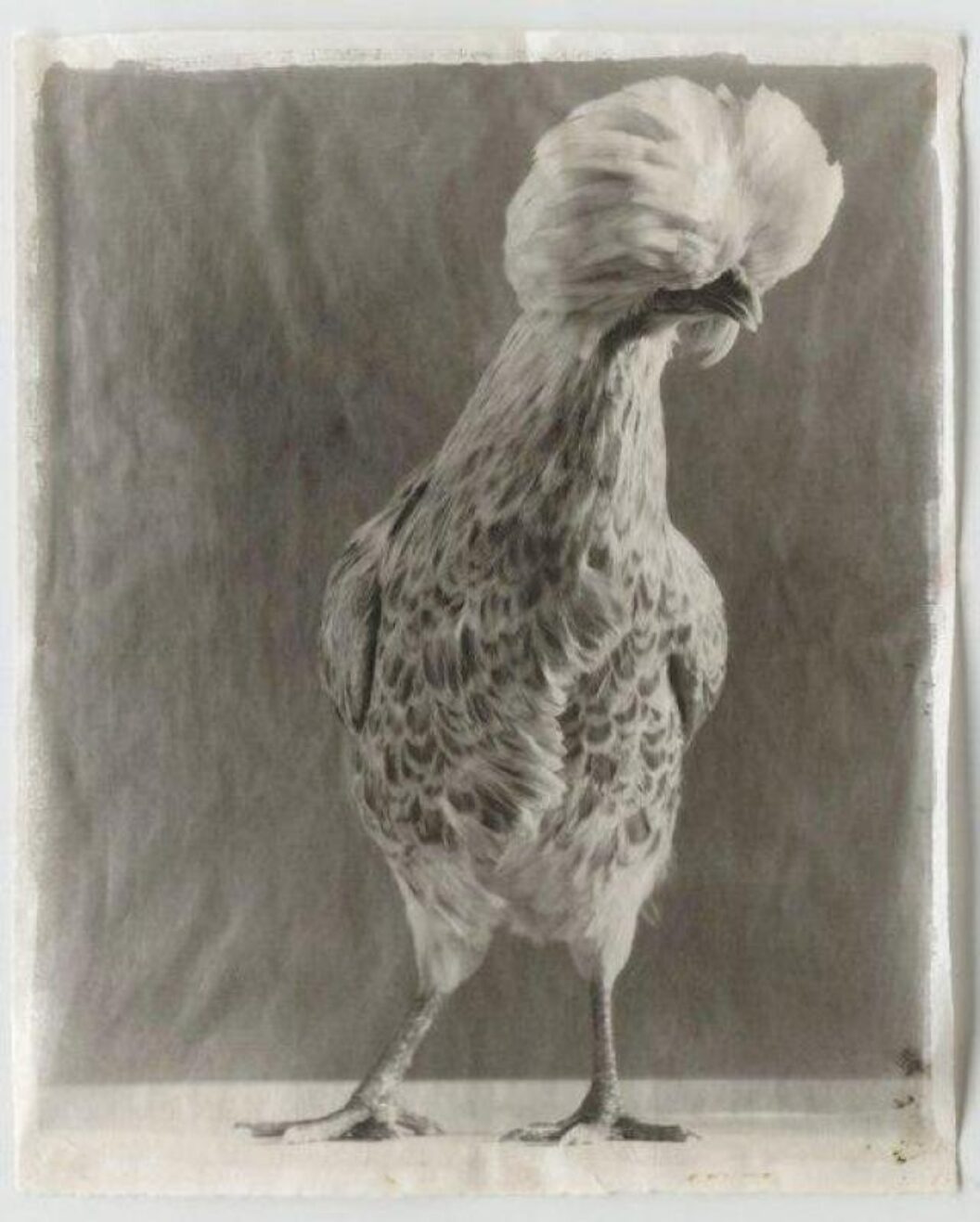 While Jean Pagliuso has completely destroyed our previously held notions of this staple of our lunch and dinner menus, she has also, with equal artistry, upended a central pursuit of photography—the clear and accurate depiction of the subject. I have seen exhibitions and entire books devoted to photographs of chickens, but none of the works ever look like a Pagliuso chicken. And that's because she has struck a willful and eccentric blow at the central notion of photography by not creating a clear rendition of the image from her camera onto paper, but instead interfering with that connection between image and viewer by thrusting the medium itself at the viewer in almost equal measure to the subject. We see chicken and photographic material in a lyrical dance, each looking for supremacy. Each is demanding that the viewer see it as paramount. It is not difficult to recall the paperness of her prints as much as the chickens themselves. And that sensuality and physicality, the formal character of her prints, is as unique to her work as her ability to capture dignity in what I now humbly acknowledge is a noble—if amusing—creature.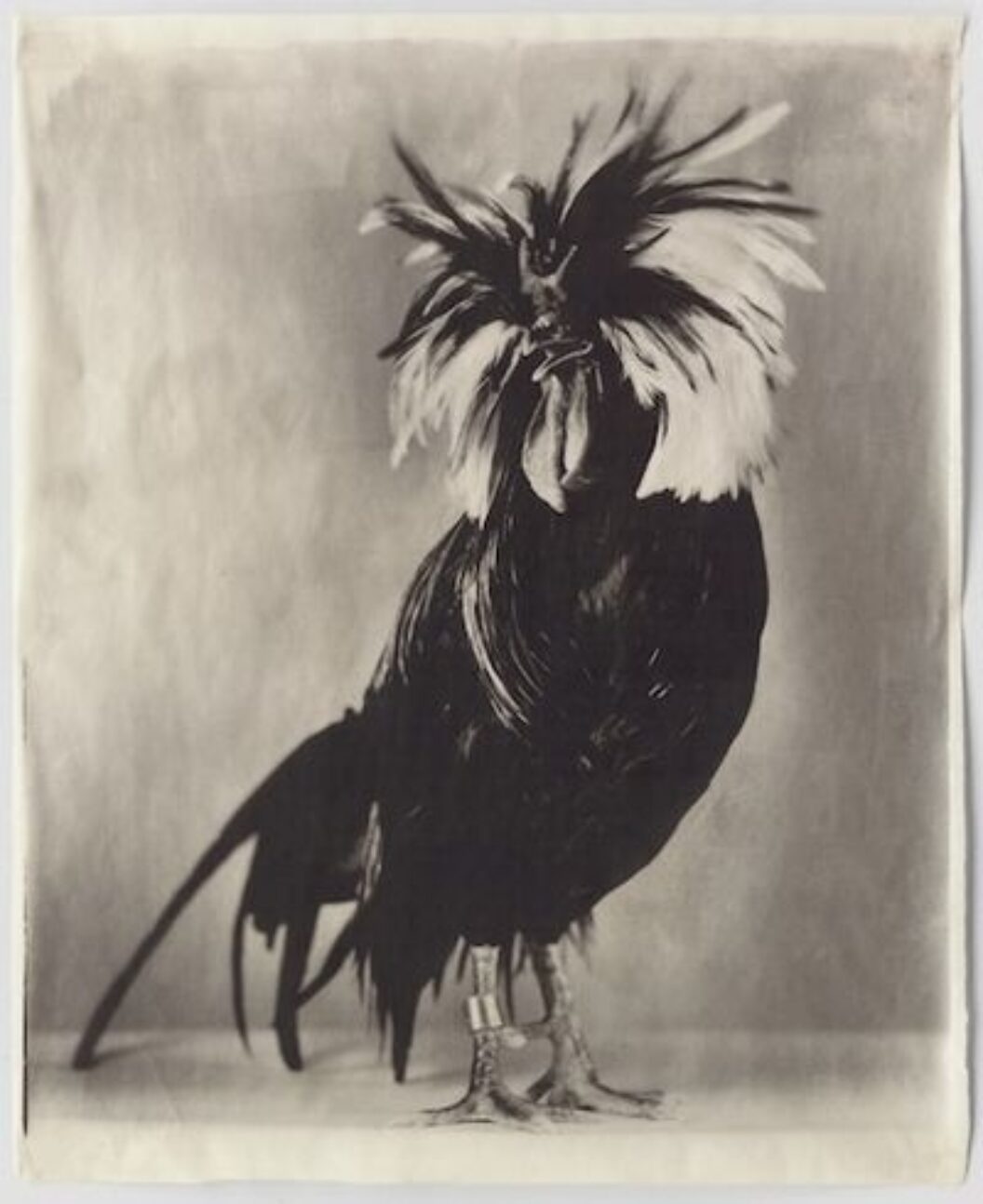 Pagliuso's painstakingly executed prints are each distinct within the edition—to the great annoyance of gallerists and collectors. The prints celebrate the printing process by reveling in the deviations of her hand-applied emulsion and the acute and dramatic wrinkling of her special, handmade paper. They are both pictorial and sculptural, creating a never-ending, formal confusion for the beholder—a dance that is paramount to most artistic experience. The viewer cannot rest, endlessly trying to untangle the image from the objectness of the artwork. Although the chicken photographs may finally tilt in favor of image, they seem to do so with great reluctance on the part of the artist because of her obvious delight in the materials themselves.
Pagliuso's infuriating modesty recoiled at my invoking great artists in an earlier version of this little essay. But it was my way to underscore that, in spite of her denials, her language is the language of art—an attempt to fashion material and subject into a never-before-seen unit—and one that impacts the viewer as only real art can.
So Pagliuso has done it. Whether she stumbled into playing chicken with photography or marched there is beside the point. Photography and chickens will never be the same.
This essay will appear in the forthcoming book Jean Pagliuso: Poultry Suite, to be published by Hirmer Verlag this spring. A book signing and exhibition will be at Mary Ryan Gallery in April.