Collective Storytelling: Pik-Shuen Fung Interviewed by Kyle Lucia Wu
From Hong Kong to Canada, a multigenerational novel about a family's sense of home.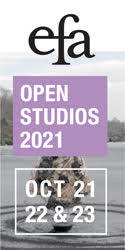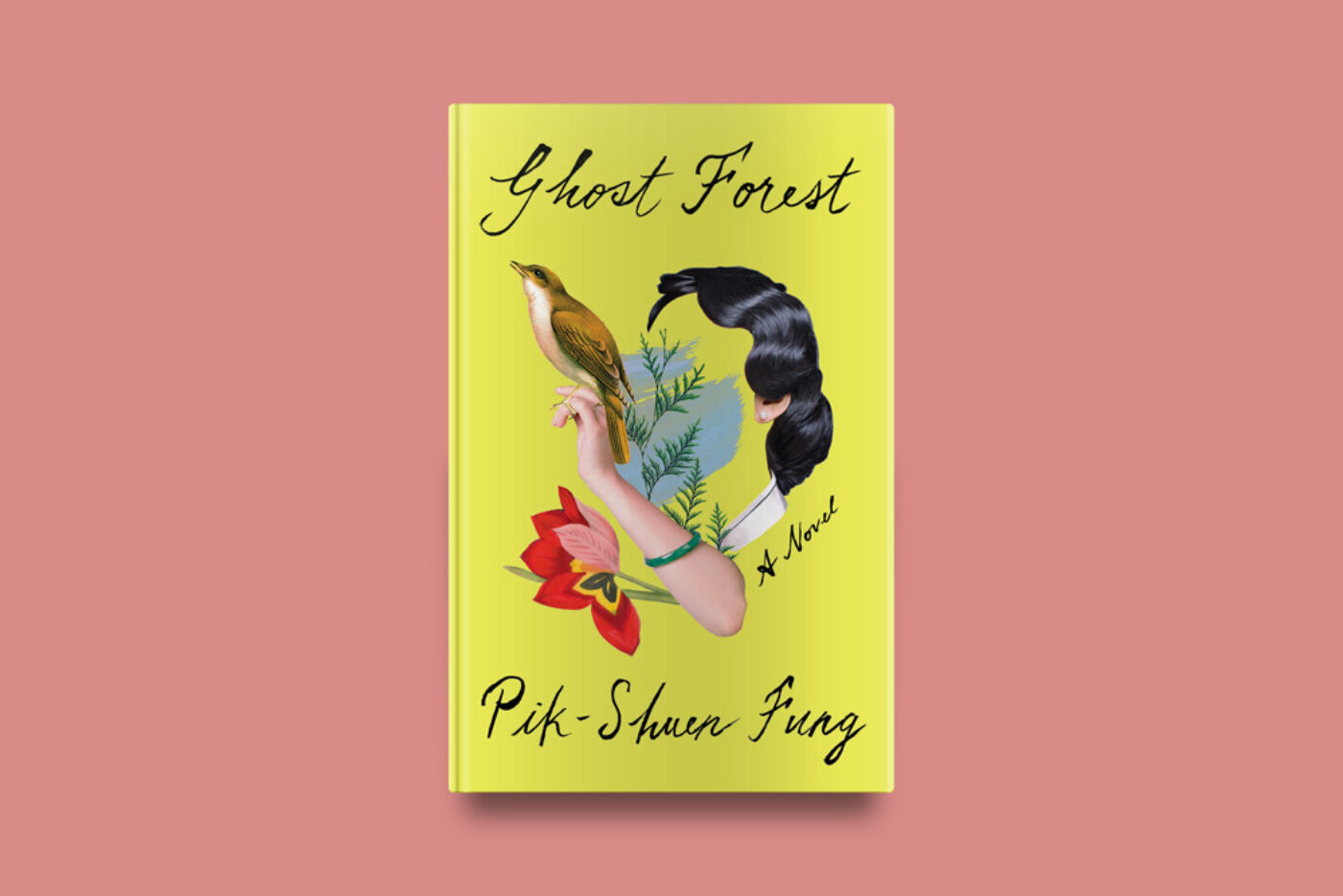 Pik-Shuen Fung and I first met because we'd both received the same fellowship at the Asian American Writers' Workshop (AAWW) a year apart, and we bonded over the uncertainty of the literary process––how do we get agents? how do we get published?–– but it wasn't until much later that I actually got to read her debut novel, Ghost Forest (One World). When I received it, I sat down at my kitchen table on a weekend afternoon and before I knew it, I was finished. The sun was still streaming through the windows, the table was littered with crumpled tissues, and my body was pulsing with the emotional impact of it all. How did Fung manage to grab hold of all my strongest feelings, all at once, and how was she able to twist them around in so few words per page?

"I am overcome with envy for the people who live where they were born and raised. Why is it that I have to choose?" the narrator of Ghost Forest, who was born in Hong Kong, asks. When her mother moves them to Canada, her father stays behind to work. His presence looms both weighty and impenetrable as he works across the world and sees his family twice a year. After her father dies, the narrator is left holding the particular weight of his absence, turning over questions in her head, and seeking solace in the stories of her mother and grandmother. She no longer lives near them, and they each dictate sections of the book in their own voices. The web of voices and vignettes that make up Ghost Forest is intricate and iridescent, revealing the inheritance of generations, the peculiarities of grief, and the resilience of memory and love. I spoke to Fung over video-chat one afternoon to talk about multisided storytelling, making space for the reader, and her visual art training.
—Kyle Lucia Wu
Kyle Lucia Wu Your writing style is fairly spare. You can use ten words to do what other writers can only accomplish with a hundred. With this in mind, what was the editing process like for you?
Pik-Shuen Fung I've had trouble meeting minimum word counts my entire life. The first version of this book was 15,000 words. Everyone I talked to said I would never have a chance of publishing it with a big publisher. So I submitted it to lots of small presses and got rejected by over twenty of them. I was ready to give up on the project, but then I was accepted to the AAWW Margins Fellowship and I decided to give it one more shot. I heard that the manuscript had to be at least 50,000 words before I could try to find an agent and sell the book. So when I got to 45,000 I was like, Okay, it's ready.
KLWTriple the original!
PSFAfter I signed with my agent and we sold it, my editor Nicole [Counts] was really open-minded. I felt like I had the freedom to change it back to its original form. When I had expanded it from 15,000 words to 45,000 words, I changed it into this series of running fragments, but I felt like the original essence of my book got lost. So, during edits, I cut the manuscript down and reverted it back to one fragment per page.
KLW Can you tell me a bit about your visual art background and how that training has affected your writing?
PSFI did a lot of drawing and painting ever since I was little, and I majored in painting in college. I went to graduate school at the School of Visual Arts for an interdisciplinary Fine Arts program. For the first time, during that program, I questioned why I was only painting, and I wondered whether that was the medium that I wanted to make all of my work in. I did a lot of experimenting –– I tried sound, I tried installation, I tried soft sculpture, I made some stop motion videos. And then at one point I started to write short vignettes, and I turned them into voice-overs for video art. When I started writing, it really felt like I'd found the medium that I was looking for.
It's hard to say how visual art specifically influenced my writing, but at that particular time, since I was writing for video art, I was thinking a lot about the sound and the rhythm of the sentences, because they would be experienced as sound first.
Also, in art school, we were always asking questions like, How do we create space for the viewer to enter the artwork? And that was something that I tried to bring into my writing, How do I create space for the reader to enter the book? There are so many different ways to do this, but in the context of my own work, I understood this idea as a level of distance or abstraction where not everything is fully explained, creating space for the reader to draw their own conclusions and make their own connections.
KLWWhat were the short video artworks you were making?
PSFThe first ones I made were abstract stop motion videos using tiny sculptures and songs. Then, in the summer between my first and second year of art school, my dad passed away so I was grieving, and I started writing vignettes from the space of grief I was in. I recorded those vignettes as voice-over and paired them with a Chinese ink painting that I'd found by a painter from the Yuan Dynasty. He painted it the year his wife passed away and it was very spare and restrained ("Wind among the Trees on the Riverbank" by Ni Zan). I was trying to bring together my experience, with the qualities of this painter's style, where I saw the emptiness and the absence in his work.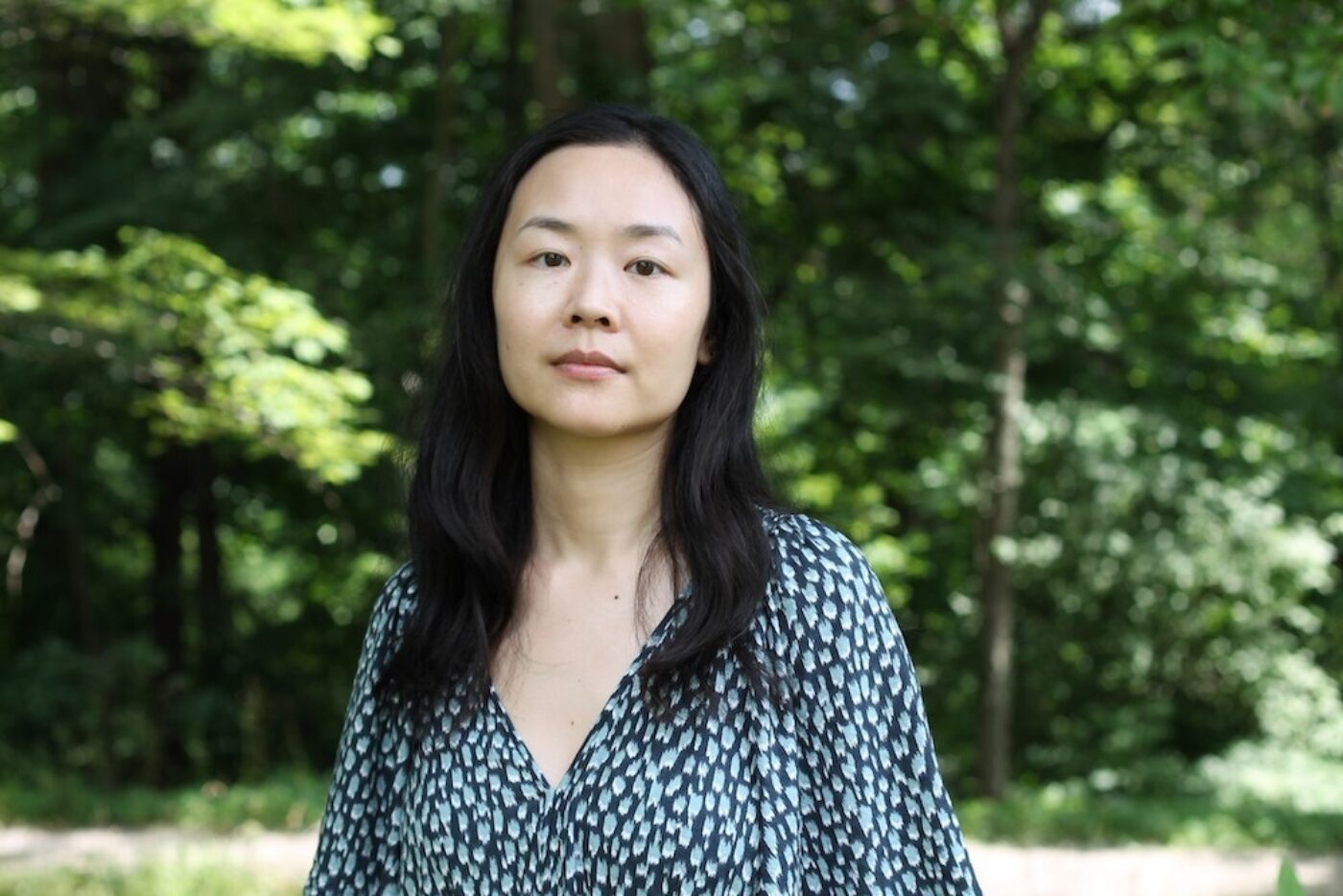 KLW You included a story about Guan Daosheng, who is considered the greatest female painter in Chinese history. Only one of her paintings remains, though her husband's artwork and calligraphy are collected throughout the world. Why did you choose to include this story?
PSFFor me one of the threads of Ghost Forest is the way women's lives get thwarted. The way that the mother and the grandmother characters were such creative people, and were never able to fulfill that creative potential. When I read about Guan Daosheng's story, it just felt natural to bring it into this book as a way to highlight that. Not only that she was a Chinese woman artist who was so talented and successful in her time, but also how that got completely erased in most records of history.
KLWI think a hallmark of the Ghost Forest reading experience is to be swinging wildly from one emotional extreme to the other, and often in the same vignette! I would be moved to tears, and then in the next paragraph I'd be laughing out loud. Can you speak about the juxtaposition of emotions on display here?
PSFFirst of all, thank you so much, because that means a lot to me. Second of all, I think it's very insightful of you to choose the word juxtaposition because it's something that I think about a lot, maybe because of my background as a painter. I think juxtaposition affects every aspect of my creative process. It wasn't a conscious decision to include these disparate emotions, but I think that I'm always interested in the complexity of an experience, and the multiplicity of an experience. I don't feel like I ever just feel one emotion at one time. But it was really only after readers like you shared your experience that I realized that was how it was being received.
I wonder if it's also just a quality of Cantonese humor or something. I feel like absurd humor is a true part of my family.
KLWIt's so thrilling here because the grief of losing a parent is something that has been written about extensively, but in this way you exposed a part of it that isn't usually well-documented. We have all these ideas about what happens in grief or in mourning, but they're usually one-sided expectations. I feel like sometimes when we go through life experiences that we've seen play out in narratives, it's jarring when you get to them in real life and you don't feel the same way that you saw on the screen.
You depict cultural traditions in the book with this mixture of levity and gravity, tenderness and absurdity. What is your relationship to tradition?
PSF That's a very good question because I think I have an evolving relationship to tradition. Growing up, I did not like tradition. I didn't like being told what to do and I didn't like doing something just because it's always been done. I didn't see the point of a lot of traditions. But as I'm getting older, I'm learning to see that there's so much beauty in tradition and heritage, as a way of connecting to family members of different generations, and connecting with friends as well. So I'm still in the process of learning how to appreciate tradition.
KLW Your writing has such certainty, though you didn't study writing formally. How did you discover your voice?
PSFI always enjoyed writing since I was little and I took a couple writing workshops in college, but I never spent very much time writing until that summer between my first and second year of art school. It was this period where I was searching for my voice in visual art. I was experimenting with different mediums, I was grieving, and I was reading the stories of Alice Munro. All of those things converged, where one day I sat down and wrote one of the vignettes from my book from the first sentence to the last. That vignette has barely changed since then. That was 2014. But until I started writing this project, my writing wasn't this particular voice.
Do you feel like you have one consistent voice or do you feel like you found your voice in writing your book?
KLWI think the way I started writing was literally imitating stories I liked and trying to write exactly like them. I once found this story where I was imitating Mary Gaitskill's voice exactly, which was something they told us to do in college, "write a pastiche of a story you like" –– but I took it too seriously! Eventually I was able to realize I had my own way of writing, and that allowed me to actually develop a voice rather than an imitation. But I don't think it's always exactly the same voice in every project.
Speaking of voices, I'd love to talk a bit about the oral histories of the book, and why it was important for you to include distinct voices of the mother and grandmother, rather than how the narrator may have heard or remembered them.
PSF I was interested in the dynamic of this collective form of storytelling, where it wasn't just everything from the narrator's point of view, but also told directly by the mother and grandmother. That was one way I tried to create space for the reader.
Multisided storytelling is really interesting to me as a form. And it felt like a chance to give voice to these generations of women that were perhaps silenced, or not able to speak for themselves and choose what they want to share about their own stories.
Ghost Forest is available for purchase here.
Kyle Lucia Wu is the author of Win Me Something, forthcoming from Tin House Books in November 2021. She is the Programs & Communications Director at Kundiman, a senior editor at Joyland, and teaches writing at Fordham University and The New School. She has received the Asian American Writers' Workshop Margins fellowship and residencies from the Byrdcliffe Colony, the Millay Colony, Plympton's Writing Downtown Residency, and the Kimmel Harding Nelson Center.