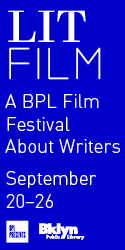 Liveright, 2015
Taking the train from Baltimore—at age fifteen—to begin his freshman year at the University of Chicago, Philip Glass was mesmerized by the "endless patterns" the wheels made on the tracks. That trip to Chicago is the first of many travels he writes about in Words Without Music, travels outward—to Paris, India, South America, and Cape Breton, for example—and inward, through no less than four spiritual traditions. All these engagements make for fascinating reading—Glass is a solid storyteller—but these words are really all about the music, and, arguably, about one place: New York City.
Born in 1937, Glass came of age as an artist in Manhattan in the early 1960s. He attended Juilliard after he left Chicago, and after traveling for a couple of years—studying composition with Nadia Boulanger in Paris and befriending Ravi Shankar in India—he returned to a SoHo scene just starting to form into a vibrant avant-garde. An older generation—Cage, Cunningham, Johns, and Rauschenberg—was clearing a path, and a younger generation with great ambition—Richard Serra, Chuck Close, Meredith Monk, Joan Jonas, Richard Foreman, Lee Breuer, and Phil Glass among them—was making art and supporting one another, as faithful audiences, as Glass reminds us, in a real artist community. Glass, blessed with a huge work ethic and no bad habits, worked constantly to support his evolving music-making. He taught himself plumbing, cooking lead to seal pipes, and helped many artist friends convert their warehouse lofts into living spaces with toilets that worked. He also drove a cab at night, for twelve years. All this was in service of a developing aesthetic that this book manages to convey in all its complexity. And simplicity.
If the title Words Without Music has a Beckettian ring, it is not by accident. Beckett wrote a play called Act Without Words, and it was in coming to understand how to score a Beckett play called Play, in 1964, that Glass produced what he calls his "first really original music." Glass, in the Beckett score and in almost all his works, accepts no false unities but rather takes things apart to better understand the whole. Thus his interest in Indian music, which removes harmony from melody and rhythm; thus Einstein on the Beach, in which the mysterious disconnect between image and music still amazes; hence the anthem for the film Powaqqatsi, "based on an imaginary music that never existed."
Words Without Music is a sustained performance with fascinating scenes and a lucid text. If there is a "music" to this book, it is the regular rhythm that being in the presence of someone humble and kind allows—it is a comfort and a constancy. Glass is the sort of fellow who makes little of having suggested to Richard Serra that he "throw lead," and who invited Moondog to live in his apartment for a year. The tall, blind musician, dressed like a Viking, didn't need all that much space, he told Glass, just a room where he could touch all the walls.
There are not a lot of words about family in this book, but there are some—voicing affection for siblings, partners, wives, and children. The final chapter is about the death of Allen Ginsberg—Glass was among those in the loft when the poet passed—and about a Baltimore memory of his father, teaching him how to stay balanced on a bike.
Michael Coffey's most recent book is The Business of Naming Things, a collection of short stories (Bellevue Literary Press).
Originally published in
Featuring a cover with hand-drawn verse by Eileen Myles. Interviews with Carolee Schneemann, Nicole Eisenman, David Humphrey, Maggie Nelson, Justin Vivian Bond, Robert Grenier, Leigh Ledare, Chris Kraus, Moriah Evans, and more.