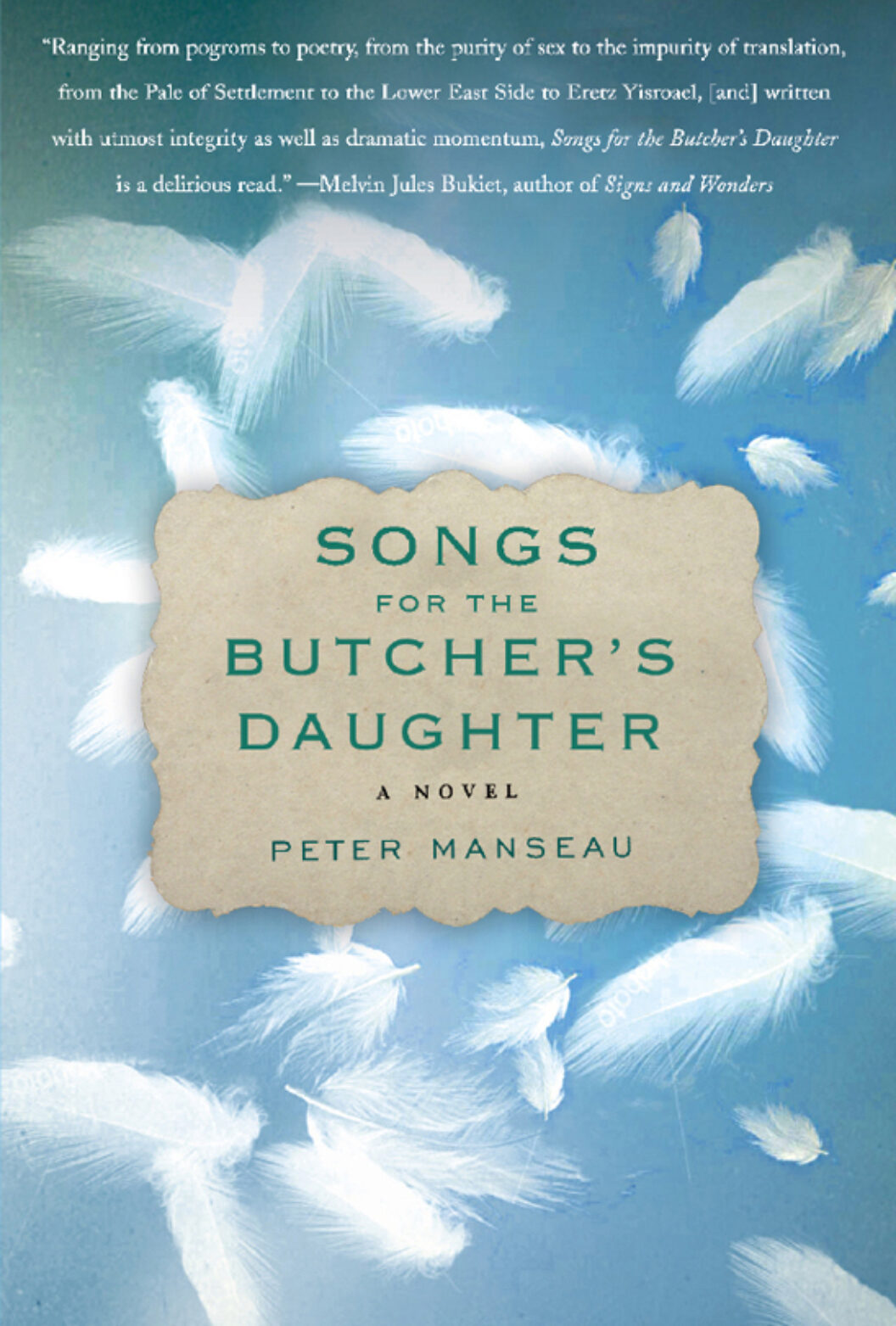 Let's begin with an image Peter Manseau's character Itsik Malpesh always returns to: a toddler clenching her fist in the air to stop a mob, mid-pogrom. The image triggers a chain of translations in Songs for the Butcher's Daughter. From Malpesh family lore, the story is told to Itsik (a Russian Jew and aspiring poet), where it exists as part of his memory. Grown old and living in the US, Malpesh turns his memories into Yiddish words, which are then translated by a young Christian American into English.
Songs is told through disparate sources: translators' notes, Malpesh's memoir, and his poetry. As the same events are juxtaposed in different forms, it becomes clear that critical detail, or the moment when an anecdote becomes wild hyperbole, is in the mind's eye of the storyteller. The stories are similar, but their implications are not the same. Which voice do we trust?
We ascribe truth to events as they're happening. It's afterwards that things get problematic. Malpesh offers a solution. "Translation," he argues, "is the highest order of human exchange." To do so is to "unzip words." He may as well be speaking of physical intimacy and its after-moments, when each party will remember it differently. What is felt in Songs is the "zip" Malpesh speaks of: an American fumbling with a foreign tongue, Malpesh fumbling with his own facts. Both are embarrassed but eager to reveal what's happening, and they know it's necessary.
Katie Przybylski studies at Pratt Institute and interned at BOMB during the spring and summer of 2008.
Songs for the Butcher's Daughter was published in September 2008 by Free Press.
Originally published in
Featuring interviews with Claire Fontaine, Nayland Blake and Rachel Harrison, Roman Signer and Armin Senser, John Giorno, Kelly Reichardt and Gus Van Sant, Alan Vega and Matt McAuley and Brain McPeck, Richard Maxwell and John Kelsey, Chris Lipomi and Kathryn Andrews, and Peter Cole.