A return to live performance after a decade-long absence.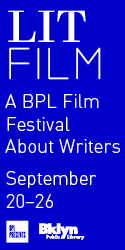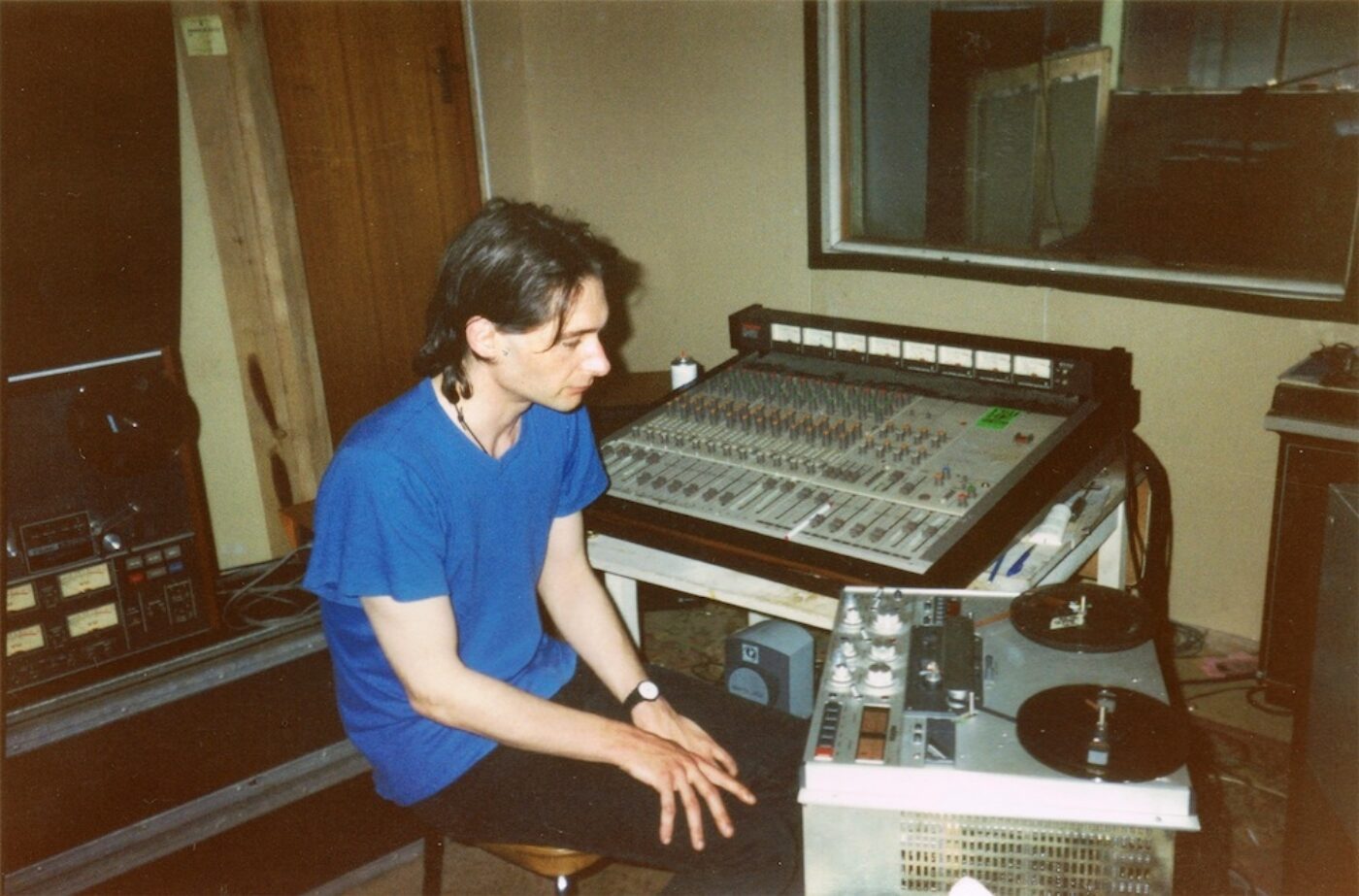 This interview was supposed to happen very differently. News came earlier this year that the New Zealand-based musician Peter Jefferies would be playing his first shows in the United States in twenty years. A short tour was announced, and I bought my ticket to see him at Brooklyn's ISSUE Project Room. That Jefferies was playing out wasn't a complete shock: last year, De Stijl reissued his 1991 album Last Great Challenge For a Dull World. That was followed, earlier this year, by Superior Viaduct re-releasing his second album, 1994's Electricity. A few days before the Issue Project Room show, however, word came that visa issues had prompted the cancellation of Jefferies's tour, and instead we conducted this interview via email over the course of several weeks.
The attraction of Jefferies's music comes from the way in which it moves from contrast to contrast. Some of his songs evoke a stark sense of melancholy; others arrive at a hard-won sense of mystery and revelation. His unpredictability and his penchant for dense, allusive lyrics allow make for a sound that eludes easy comparisons. Though some have offered up comparisons to the likes of John Cale and Nick Drake, Jefferies's iconoclasm ultimately means that he sounds little like anyone save himself. Thankfully, through these reissues, an entirely new generation of listeners will be able to learn exactly what that means.
Tobias Carroll You've recently begun playing shows again. What prompted this–was it connected to the reissues, or entirely unrelated?
Peter Jefferies Amanda Palmer prompted it. Simple as that. I hadn't played a show of any sort for around ten years or so. And she drove up to see me at the end of the Dresden Dolls New Zealand tour. That was February 2012. She suggested we should do a show. We started sorting out songs to play that afternoon, practiced them for a bit in the evening, and asked Vinyl Countdown, a local record store, if we could play there the next day. About forty-five people came to see it.
I did some songs on my own. But I did them on guitar. Five songs. No piano. Amanda did her solo thing on ukulele and we did six songs together, adding drums in some places, all of which she played. I didn't play any drums. Our duo songs all started with the letter W. That event seemed to just come from nothing from my perspective. It was a real surprise. But there you go. That was the start of it.
About a year later I did a twenty-minute spot opening for her show with the Grand Theft Orchestra at the Kings Arms in Auckland. And earlier this year I went back to the same venue and did my first proper show in twelve years—that is, that I've done as the headliner. For that show I played solo, but I also had a band, which I called Substatic, but really, they are called Little Moon. They were playing their own stuff earlier in the night. I think they're the best thing going on round here at the moment, so I needed a different name for them when they played with me. It was one of my favorite shows ever. Shayne Carter played too, with Chris Heazlewood and me backing him. Real special.
Before that, I did an unannounced thirty-minute slot opening for Little Moon. Vocals and guitar. And a bit later, I did a slightly more announced one opening for Darkwater. I played drums in a band called Noize at that show too. That's Al Prestidge's band. Al lives out in the country. I jam at his place from time to time. Noize has played at a couple of parties there too. The neighbors are far enough away that it doesn't annoy them. All of that was in New Plymouth.
That's the sum total of my live output in recent years, except for my regular twice a week sessions playing songs to Special Needs students at Spotswood College. That's been my most regular gig for years now.
TC What was the feeling like, in 2012, when you played your first show after a decade? Has that changed for subsequent ones?
PJ The feeling at that first show was really relaxed. It got a bit more serious with the two Mayfair shows, but I kept my part of it so low-key that it was all right. Opening for Amanda in Auckland was a bit more of a deal, but I was made so welcome at that show that I couldn't go too far wrong. You asked me earlier if the reissues had prompted me to play live again, up to that point, no, they hadn't. But Superior Viaduct doing Electricity kind of changed that. I'd been offered some shows in the US and in Europe when Last Great Challenge came out, but I wasn't ready for them at that time. But when the chance came up again, and with Superior Viaduct being prepared to pay for the cost of doing it, well, that made the idea of it all seem viable. So yeah, at that point it had changed.
That's a lot of faith to put into someone who hasn't played a US show in seventeen years. I realized I needed to do at least one show in New Zealand, as a kind of test run, just to see if I could actually still do it. But I didn't really feel that sure that anybody would actually come to see it. New Zealand felt like a very unsure venue after such a long gap, although here it had only been twelve years since I'd done a headlining show. So I asked Shayne Carter if he would play too. I knew if he played people would pay attention. And I love playing music with him. It helped a lot that he agreed to do it. I played solo guitar and piano sets too. The guitar songs were the opening act, and then the piano ones came later in the night, just before the band came on. I did enough of them to know they would be okay for the American tour.
The set with Little Moon was the bit that made it for me. It was a different feeling playing with Brendan and Salvi to any other gig I've done. Shayne came back on and joined us for the last two songs. It gave the night a kind of validity, like it wasn't just kicking over old ground. Because, even though the songs were old, the way they were performed was new. I kind of felt like I was back on deck then.
I'd always wanted to do a solo show that was split between piano and guitar, ever since seeing John Cale do that in 1983. And I was in a position to do that in the US. That is, until about three hours before I was due to get on the plane out of New Plymouth, when everything turned to shit.
I can't help but think how my answer now is going to be skewed from what it might have been if I had actually been in the States talking to you in person, instead of typing this in New Zealand. My last US show was at CBGB's in '97, so playing in Brooklyn would have been such an awesome start, sort of like picking up where I left off. I probably would have felt pretty nervous/excited. But, apologies to all, it didn't happen, so as far as changes, from the few performances I've actually done lately, that last show at the Kings Arms kicked things up a gear. But then what? At this point it's all in limbo as far as playing live goes. I have a solo show consisting of two forty-five minute sets, which is the one I would have played in New York. I wouldn't mind finding somewhere to play that. We'll be coming into summer in New Zealand soon, so that might be viable.
TC Where did you first encounter the members of Little Moon? How did you end up deciding to play together?
PJ I'd known Salvi Stone, who does the vocals and guitar, since he was a student at Spotswood College. But in those days he was the drummer in the band Rival State, who were already sounding great while still at school. He'd been doing solo stuff since he was about eighteen, been up to Auckland for a bit, and then Australia, and when he came back he started jamming with Brendan Mills. Brendan's the drummer. Little Moon just came out of that. I saw them play live at the Mayfair, which I think was their third show. It was amazing. Watching it, there were times where I almost felt like I was levitating off the ground, that is to say, I had a physical reaction to their performance. So I went to see them every time they played after that, and at some point along the way it occurred to me that Little Moon's approach to guitar and drums might fit with my vocals and electric piano. The piano can kind of do the bass and mid-range. So we ran through seven songs together maybe five times. And then played the show.
TC Your first two solo albums have been reissued; are there plans for future reissues to come?
PJ More re-issues are in the works but it's too early to announce anything at this point. There may even be some new stuff. Not a lot, but I'd be up for making a seven inch single.
TC Do you have a sense of what might go on the seven inch? How has the process been as far as writing new music?
PJ Yeah, I know what will be on the seven inch. It will be billed as Peter Jefferies & the Big City Band, because the A side is a collaboration between Kevin Cochran, guitar, Rodney Cruden–Powell, drums, and me, on the vocals. Kevin and Rodney come from a very small coastal town, hence the group name. They wrote the music. They were jamming it one day and I just heard the words in my head. It's sort of a reaction to the visa-denial thing. The lyrics were done in about ten minutes. It's called "Fall Away." The flip will be "Cyclone Dawn," the one and only song that I've written by myself lately that I think takes the material anywhere new. I've done a few others, but really they're just more of the same, or too lame.
Either way, I'm not going to stick something out just for the sake of it. But we have something that I think is worth hearing with this single. Vinyl Countdown has their own label, and they do the occasional record, so they're going to put it out. I like the idea of doing something from here in New Plymouth, even though we have to send the masters to Nashville to get them pressed. Work's begun on recording "Fall Away." I'm hoping we can link up with some retailers in the States and place it in a few select locations. Little Moon's debut album will follow the seven inch, so it would be good to try and connect a few dots if that turns out to be possible. It probably won't all surface until next year, but that's the long-term plan.
TC What has the process been as far as revisiting Last Great Challenge for a Dull World and Electricity? When you're looking back at these albums, do you find yourself thinking of things that you might have done differently?
PJ Initially, revisiting those albums was a bit disturbing. I hadn't listened to anything at all of mine for a decade, except the last one, Closed Circuit. Once or twice a year I might play that.But when Last Great Challenge came out the way that it did, that really changed how I felt about the idea of vinyl reissues. The mastering, cut, and pressing: best ever. And the album got noticed. That surprised me.
As far as thinking of things I might have done differently? Well, for the first time with both Last Great Challenge, and Electricity, as far as finished product, representation of the sound, and the look of both albums goes, I'm happier than I've ever been. So no, I don't wish anything were different about either of them, which hasn't always been the case.
TC Your collaboration with Jono Lonie took its title from Flann O'Brien's novel At Swim-Two-Birds. Has other music that you've been involved with also taken inspiration from literature?
PJ Literature has been present in my work at other times. Fate of the Human Carbine, or The Strange Case of Stuart Townsend would be examples of that. It's just usually not quite as evident as the At Swim-Two-Birds reference. Jono had used the name for one of his pieces. We recorded it by the water. That was a great record to make. The most free thing I'd done up to that point. At Swim-Two-Birds became the title of the album because it just fitted so well. Only one of us knew about Flann O'Brien.
TC What was the literary influence at the root of "The Fate of the Human Carbine"?
PJ Owls Do Cry by Janet Frame.
TC Are there any other literary works that you'd like to work into a song at some point?
PJ There aren't any that spring to mind. It would depend if something made itself apparent while I was in song-writing mode. I don't pick a book before hand and decide to use it for subject matter. It's more that I happen to be reading something and a phrase or a couple of lines kind of jump out at me, or get reworked into something that becomes a lyric. It's a fairly spontaneous process.
TC How did you wind up playing music for Special Needs students? How do you go about selecting the songs that you play?
PJ It just came about because Spotswood gave me a shot at it. Someone couldn't turn up at Special Needs one day, and I filled in. I did percussion based call-and-response things, just got them to repeat back to me this or that pattern. And the kids remembered it. When the person who usually did the job left, it was suggested I try and do it. There was a guy called Maurice who played guitar, and sang a bit too, but he doesn't sing very loud. The room the songs were being played in is reasonably large, so I was brought in, because I could project the vocals. Maurice had a selection of songs that the kids seemed to like, and for the next couple of years he mentored me. I really only knew six or so chords on the guitar, so I slowly improved on that. Robert Greenfield, who's the Music Department H.O.D. at Spotswood, showed me stuff. I learn slowly on the guitar. Robert had/has to show me over and over. Then Maurice got moved to a different part of the unit, and I carried on doing it on my own.
As far as selecting which songs to play, it's a combination of things I'm able to do, and whatever registers with the students. They have definite favorites, but these evolve as time goes along. Sometimes you try something that doesn't work at first, and then suddenly it does. I played them "Surfin' Bird," and they didn't know it, but then it got made into an ad for potato chips, and so they all got it. I play it every time now. "Sweet Child of Mine" is a favorite at the moment. They asked me to do that one. I play "Electricity" sometimes. They quite like that. And "Catapult." I'm happy to take requests. What they don't like are all the nice little kiddie songs they're meant to like. Songs that sound condescending don't interest them. Which is cool as far as I'm concerned.
TC You mentioned earlier that the songs you performed as a duo with Amanda Palmer all began with the letter W. Was that coincidental, or do you like to set conditions or guidelines up for when you play live?
PJ It was just coincidental. We were looking around for songs that we both knew and could work out quickly, and it was only when we had them sorted out that we realized they all started with the letter "W". But it gave them a nice theme, so we just ran with that. The songs we chose were: "Working Class Hero," "Walk on the Wild Side," "Wonderwall," "We're Happy Little Vegemites," "Wild Thing," and "Whole Wide World."
TC Besides the seven inch, do you have any other upcoming musical plans?
PJ I was at Access Radio yesterday and happened to mention the two forty-five minute sets that I had planned to play in New York, and they pointed out that they have a performance area, cameras and recording equipment. They've offered to film and record the show, which will be performed on their stage in front of a small audience, say fifty to sixty people. And we can put it up on the Internet. I know it's not the same as being there in person, but under the circumstances it's the best I can do, in terms of reaching people in the US. So that's something we're going to organize in the near future.
For more on Peter Jefferies, visit his website.
Tobias Carroll is the managing editor of Vol.1 Brooklyn.