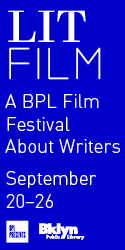 Last Train to Memphis, the 500-page first volume of Peter Guralnick's enormous biography of Elvis Presley, ends with the singer waving goodbye to his fans as he leaves for military service. I almost never read biographies, and never read rock criticism; but I flew through the book and waited patiently for the sequel. Now it is upon us, a huge thing, about 700 pages long, and it, too, is distinguished and worthy. This is Elvis, after all "not Elvis the camp joke, the icon of hillbilly kitsch" but Elvis, the native genius, miraculous and gorgeous, a mama's boy, a Memphis race-mixer and the inventor of both song and sex in postwar America.
Part Two of the story is, of course, considerably sadder; the end is excruciating and sometimes grotesque. Where Last Train was an extended shout of joy, Careless Love is an equally lengthy dirge. But Guralnick has measureless reserves of graciousness and patience; his research is comprehensive; and his prose is at once intelligent, modest, and perfectly proportioned. There are some surprises: in the standard hagiography of Elvis, Colonel Tom Parker plays the role of Tempter, the man who corrupted what Nature and Sam Philips had innocently and altruistically wrought. In Careless Love he emerges as a phenomenon in his own right, a strange, distant, and often hilarious man who was crucial to Presley's career. Again, Priscilla Presley, the Queen of most accounts, is little more than a bit player in Guralnick's version; and Presley's notorious entourage, the Memphis Mafia, are helpless passengers on the same wreck that killed their boss.
But Guralnick has no particular ax to grind; he's a fan, but not a fanatic, and brings a rare degree of dignity to his subject. When you clear away all the muck that surrounds Presley's career and death, the desperate adoration and the morbid fantasies, the scandals and disgraces, the jokes and the moralizing, what's left is a beautiful man with a beautiful voice. Now there is a beautiful book to compass his life; I don't think we will need another for quite some time.
—Jim Lewis
Careless Love was recently released by Little Brown.
Originally published in
Featuring interviews with James Hyde, Mary Heilmann, Alan Warner, Scott Spencer, Catherine Gund-Saalfield, Cassandra Wilson, Revenge Effect, Elevator Repair Service, Zoe Wanamaker, and A Day in Brasilia.