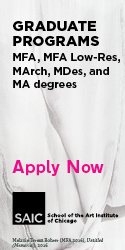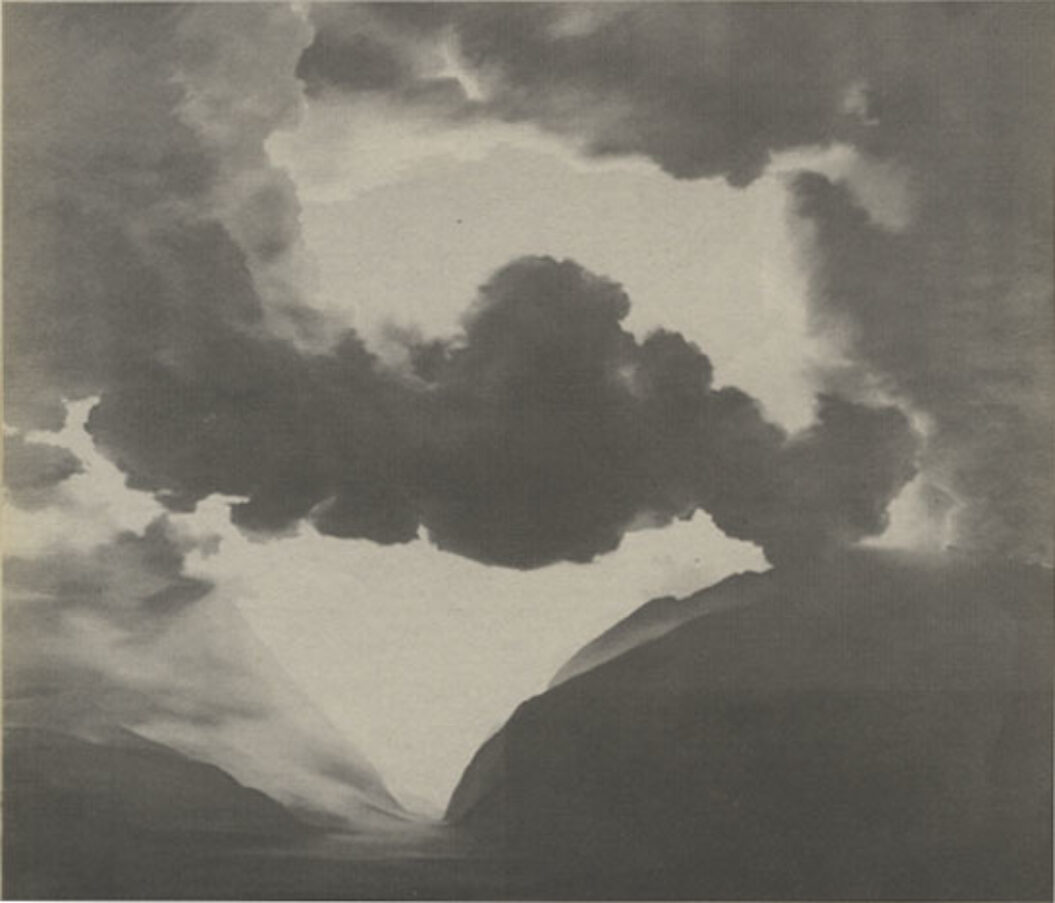 He was at a crowded airport, in July of the year 1970. He had missed his plane to Paris and had been waiting for more than four hours for another flight. What of the person waiting for him at Orly airport and the flight to their much-dreamed-of Morocco? How would they find one another now?
A man with a white suit and prematurely grey hair had been eyeing him for the last hour—was he cruising him or tailing him? He had seen many FBI and CIA agents in the last six months, but never one in a white suit. Mainly he remembered the standard, trench-coated one with binoculars standing on a rooftop directly across the street from his bed, every morning for two months. Others had been more direct but less productive in the paranoia they induced. The blind silence of the binoculars proved far more potent than the verbal irritations of occasional direct questioning peppered with innuendos about his father's criminally questionable past and/or his own politically and sexually questionable present. Of course, his phones had been tapped; and his mother and several friends were convinced he was making it all up and taking too many drugs.
A four-year-old boy of unpleasing plumpness kept marching across his right foot—seemingly deliberately.
For six months he had turned his life inside out, almost drowning in the delirium of public outrage against the war in Vietnam. The turmoil in his office imitated Godard: paintings were replaced by blackboards constantly screeching with agendas and proclamations; shaggy radicals replaced the civilities of art historical dialogue with the cacophony of dialectic and diatribe, as they ground out cigarettes on the Carl Andre sculpture; weekends spent in the embrace of the ocean were replaced by the stony grip of marches and meetings; sex was replaced by press conferences. The assumed names of political outlaws and the distress of draft dodgers painted over the serenity of his apartment with tones of harshness and helplessness. Jane Fonda left messages with his answering service.
The annoying boy punctuated his anxious reflections with another stomp on the right foot. Where were the child's parents? Like his life for the last six months, the lounge was filled with strangers. The privacy so carefully pruned and cultivated in his first decade in New York had been crushed and trampled by the outrage and the weeds of suspicion sown by the unfamiliar. The lifestyle that had been threatened by a war that mocked even the mildest standards of decency and dignity was now threatened by those very actions taken in defence of that lifestyle. The civilized anarchy that grew out of love of art and a few close friends was forced to surrender to the stringent and strident organization of political activism.
Again the boy. And again. A smile of defiance began to warp the little brat's face as he accelerated his attacks. Unfocused frustrations began to form in the shape of a child. He began to anticipate the boy's aggression; he made no effort to stop the attacks or the escalation of his own anger—he even moved his right foot forward a bit, challenging the boy's relentlessness. His thoughts slowly blurred; the boy's red hair popped out of the blur—yellow-red hair. Unwashed. Rancid. Ugly. Strangle him. Strangle him; how sweet to strangle him. He lunged out of his chair—he fell over an ashtray. He got up. He was trembling. He lurched to a newsstand. He bought a notebook. He started to write.
He had been writing for several years, but only in between his other duties and desires. Now, he felt that urgency that convinced him he had always been a writer. What did he write? He had a story, a narrative with a coherent point of view, a sequence of events, and a publicly shared moral sense. For the first time in his life, he was part of a community outside the realm of the personal. Did he want to tell the story? Could he? Hadn't the language been plundered of meaningful words? Weren't the words he needed in the grip of politicians or in the flimsily written mouths of middle-aged, middle-class suburban alcoholics, in the throes of marital crises? Weren't public relations a business and no longer part of art? Hadn't the most believable art of the 20th century increasingly suppressed narrative and representation in favor of presentation and the revelation of the procedures of making? How to paint. How to draw. How to write. How not what. A painter's and a sculptor's aesthetic far more than a writer's. Painters could affirm the nature of their medium but writers had to deny part of the nature of theirs. Wasn't narrative the reason for language? Wasn't narrative just there like air or water or life itself? Nonetheless, non-narrative seemed the most convincing mode of fiction, excepting maybe Henry James and Faulkner. Even Beckett's astringent urgency could find no tale to tell but could only impale, with dire pain and humor, the desire for meaning and mutual comprehension.
The ugly little boy with red hair and stomping feet, the war that mocked all reason and rightness and would scar even the eventual victors with agent orange and heroin tracks, the mystery of his missing father, the stubborn insistence of his sexuality—none of them was directly reflected in the mirror of his imagination. Instead, he marshaled his words in a march to the tune of his typewriter or in a race with the roll of his pen. How his hands typed; how his pen felt; the typewriter as censor; the pen as penis; how he wrote on a subway; how he wrote on an airplane; how he wrote in near darkness; how his pen traced a trip across a map of the United States; how his typewriter began to break down, forcing him to abstain from the use of "i" and "q." Imagining away imagination into a seamless web of words that approached the self-contained, implacable dignity of the paintings he so admired by Brice Marden and Bob Ryman—like the wall of language he encountered with the first consciousness of childhood, but now thick with intent rather than mystery.
Like so many beginning writers, he composed a self portrait, but his was on some 1000 index cards inventorying every object, with its precise location, in his loft and interspersed with cards recording the most recently remembered dream of anyone who entered his space physically or by phone, in the course of his writing. Only an amatory inscription on a photograph and his presence in two dreams gave any indication of a life outside the list. The reader was left to infer or not infer whatever from the presence of so much silk, satin, cashmere or velvet, or from the black pearl cuff-links embedded in a plastic cube. Cold, sparing prose gave reassurance that nothing was invented.
When he did turn to narrative sequence, it was to tell the tale of making, to permit the reader to physically experience the time of writing. To make the pen his I and ear he let it race with the voluptuous wail of Billie Holliday or the maudlin, metallic twang of Country and Western songs. Starting when the song started, repeating lyrics, losing them, catching up to them again, and stopping when the song stopped—he was forced to write with an anxious breathlessness that mocked and matched the jazzy anguish of his model and forged a unity of writing time, hearing time, and reading time. His pen left only peripheral, ambivalent traces of the loneliness of his own path; a privileged and private view of his original manuscripts would have been necessary to see that more alcohol than ink was consumed in his procedures. Some years would pass, before the feeling I openly sought an integration with the writing I.
When the pen was joined by a second character, he was, of course, a writer who was the writer's alter ego. Peter Vogel was his name; the same name used in his numerous skirmishes in the bars and backrooms of the sexual revolution of the late '60s and early '70s—and the same name he used to sign his earliest writing before he had the confidence to claim his real name. He presented Peter in open rebellion against his mother/father figure, Gertrude Stein; huffing and puffing to blow down the impregnable facade she had built out of her name (stone by stone, word by word). They drove across the country turning the lines that divided the highways into typewriter tracks, Peter constantly pleading for permission to cross the borders of states of mind she deemed unnoteworthy, prodding her to reveal and transform the sexuality so tightly restrained byTender Buttons. She rejoined by redoubling her joy in simple wooden structures and the staccato transliterations of the billboards that flickered past the windshield. Peter left her stranded at a gas station in Waco, Texas, as he drove off, in the direction of her native San Francisco, sobbing into the sunset.
Peter and the pen were pushed aside in a dire dirge in which he sought to purge the suicide of his oldest and closest friend and strongest supporter. He fled to Florence and smeared the page with adjectives and alliteration bursting with guilt and rage—emotions no less alien to the art of Tuscany than to those of his previous writing. The deathey stain of adjectives, less indelible than nouns and verbs, would henceforth become indispensable to his prose; but the adjectival heat would be cooled by the return of writing's self-consciousness.
When Peter and the pen reappeared on the page, they were joined by a growing company of characters who loved, warred, and whored in a manner akin to the world outside. Peter still wrote but now he wrote in varying contexts outside of art—now as a failed husband, now as a stowaway on a boat filled with mercenaries bound for Africa to attempt a rightist coup, now as a scuba diver charting new adjectives in the kaleidescopic opulence of the Great Barrier Reef's coral kingdom, now as the lover of a leftist guerrilla whose true identity remained hidden until documented by a death notice in the New York Times. No matter how complex the plot, the power of the pen remained constantly apparent—like the shrouded puppeteers who motivate the puppets in Bunraku theatre and share the stage with the plot in a contrapuntal unity of real and imagined time.
Did he have models for his new reaching out of intent? Robbe-Grillet and Butor would no longer do—too cool and contrived their hermetic seal. The mytho-comic fables of Thomas Pynchon and Italo Calvino were closer to his mark; but it was in strokes of paint not ink that he found fuller encouragement. When the wave of politics and paranoia he had been submerged in began to recede, his eyes refocused on the renewed allure of metaphor and allusion—painting had begun to relinquish some of its autonomy as it reached out to embrace quasi-literary forms of narrative.
The narrative of art that had dissolved objectness into a dance of transient traces of process in the works of sculptors like Le Va and Serra during the late '60s, and the narrative of the art-making self that permitted performance artists like Acconci to indulge in variations of masturbation were now gradually joined by a narrative of art-otherness that invited hands other than the artist's to play a role in paint. Pigment as pigment became pigment as figment of the imagination. Philip Guston who himself had been one of the first to permeate paint with process in resilient clusters of strokes, now extruded an Olympian kiddie-comic cast of characters and objects from his paint. Joe Zucker added paint and fable-soaked cotton to the cotton of the canvas, in swirling tales of artist-surrogates—alchemists, wizards, and warriors perpetrating victimless crimes. Neil Jenney turned to finger-paint-like parables and puritanical morality plays. These new narrators who retained so much of painting's hard-won frontal physicality and modernism's distancing irony were quickly joined by succeeding generations of fabulists, newly accredited realists, metaphysical Italians, decaffeinated German Expressionists, and Black and Hispanic cave painters who hastened their flashing pop apocalypses out of the subways and onto canvas to legitimize sci-fi-vitamin-drug-crazed names like Futura 2000, A-1, B-1, C-1, Lady Pink, Crash, and Daze. DayGlo dollies and sputtering missiles were proliferating on the walls of the anxious-to-be-hip suburban matrons not averse to shrouding themselves in shredded cloth of Japanese origin.
In all this, there was perhaps too much nostalgia for worn out values, too much butch bravura, too many images of less than silly substance, too much hapless historical appropriation, too many emotions with a frenzied lack of aim, too many toys, not enough kings and queens. Still, there was an encouraging variety of vocabulary and vision, and new colors for consciousness that might compensate for the renunciation of the autonomy of paint. These new narrators had seized many of writing's earlier perrogatives—oddly, few writers had attempted to invent or reclaim the same. Had too many words fallen before the juggernaut of journalism, or been lost in post-marital mush, or been cast away from the altar of self-consciousness. Painters and Roland Barthes, the philosopher who had wanted to be Proust, were more responsible than writers in leading him to the edges of meaning in his quest to let the world resonate within the word.
Once again, he started to polish the mirror of consciousness. Would it reveal the reflection of his own sentence?
Originally published in
Ralph Humphrey, John Jesurun, art by David Salle, Eric Fischl, writing by Luc Sante, Kimiko Hahn, Tim Dlugos, and more.