Self and Community: Billy Gerard Frank Interviewed by Katy Diamond Hamer
Exploring Grenada's past and present.

Discover MFA Programs in Art and Writing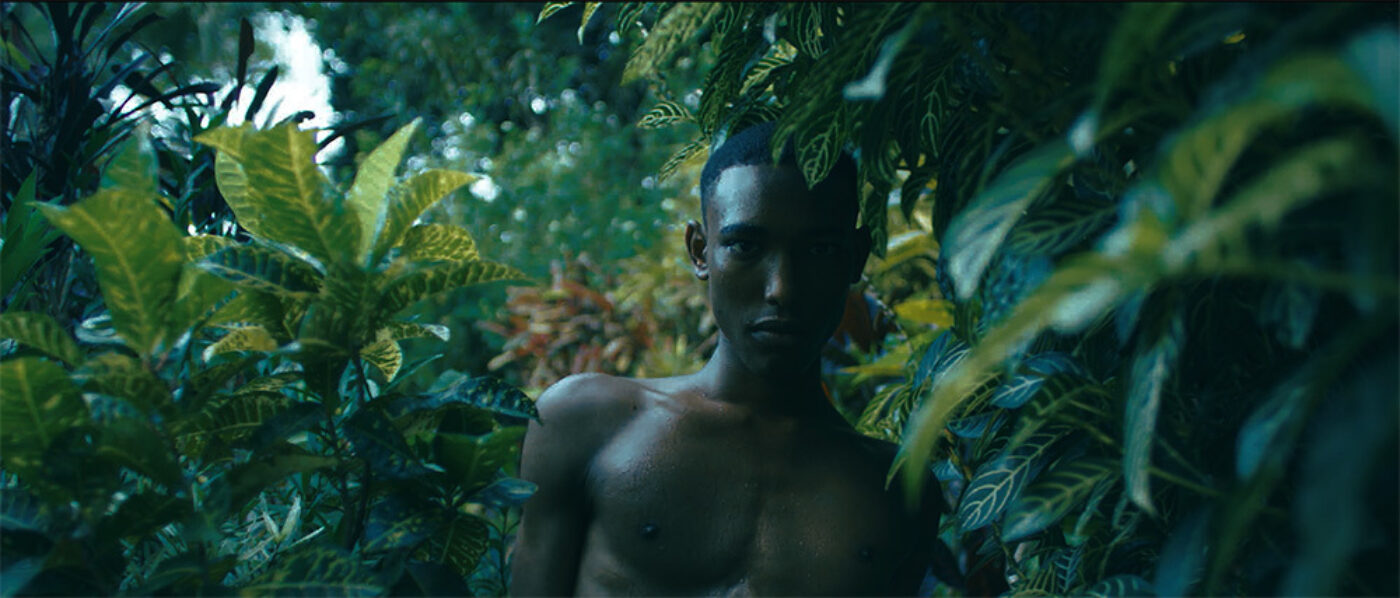 Representing Grenada at the 58th Venice Biennale with the film Second Eulogy: Mind the Gap, along with an installation, artist and filmmaker Billy Gerard Frank is grateful for the opportunity and visibility. Frank is originally from the small island, which as of 2017 had a total population of 107,825, and hasn't lived there since he left at sixteen. An homage to tropical beauty, Second Eulogy: Mind the Gap focuses on the surrounding sea and landscape while also reckoning with the persistent bias against homosexuality in the island community. Largely autobiographical, it layers metaphor with local folklore, African traditions, and the remnants of French and British colonialism. Grenada, whose nearest neighbors are Trinidad and Tobago, has historically been a melting pot of the three cultures. Frank, like his father, is of mixed race, his mother born in Grenada and of Scottish decent. He shared that it was more difficult growing up queer than with a multiracial family. Second Eulogy: Mind the Gap examines relationships surrounding identity, and the protagonist of the film, a teenage boy much like Frank, comes from a multiracial family and confronts similar challenges.
—Katy Diamond Hamer
Katy Diamond Hamer Where did the idea for the film spring from?
Billy Gerard Frank Second Eulogy: Mind the Gap was the first time I went back to Grenada to make a film. I'd been estranged from the island for a long time and had visited three years ago when my father was dying. I found letters, maps, and other ephemera from his life and the life of my grandparents. The idea began to germinate then, and it came to fruition when I was invited by Commissioner Susan Mains to represent Grenada at the Venice Biennial.
KDH How did you arrive at the decision to almost eradicate dialogue from the film, allowing for narration, an original score, and the characters' body language to tell the story?
BGF I wanted the film to be a personal essay. I was more interested in asking questions than providing answers. How do I marry a wall of experimentation with some dialogue but not much dialogue, historical colonialism, and sexuality without making it too heavy-handed? Originally, I wrote a script that I brought to Grenada because there were so many unknown elements that came to light as well as the use of non-actors. I wanted to disavow the natural beauty of the landscape that we often associate with tourism, so moments of the film are in black-and-white.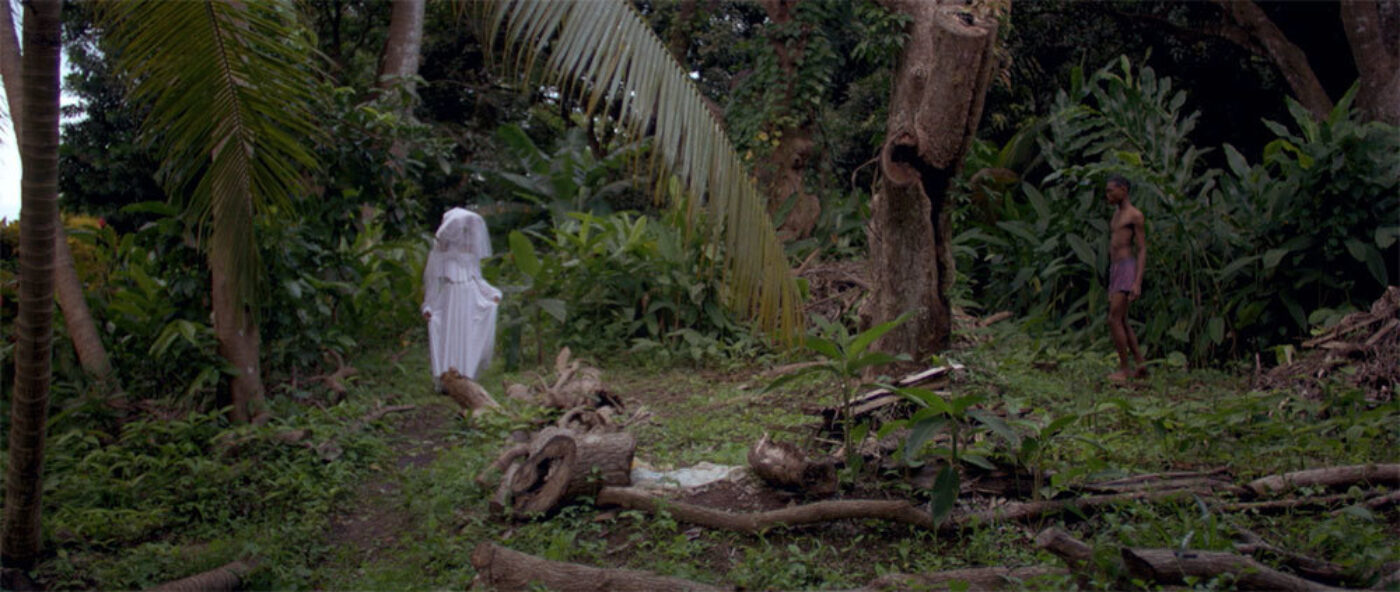 KDH The moments when the film was devoid of color and then color reemerged allowed me to think about the Caribbean. What is an island without its color?
BGF Absolutely. I also used archival footage of Princess Margaret visiting Grenada in the 1950s and immigrants from the West Indies arriving in the UK during the postwar period on the ship named the Empire Windrush. There was a blend of resources and documentation that I wanted to push.
The music for the soundtrack was composed by James William Blades. He's British and quite young and has also composed for Theaster Gates and Kahlil Joseph. I was certain that I wanted music that could marry the worlds of Europe, Africa, and the Caribbean, especially regarding the ritualistic ceremonies that occur in the film. The sounds that correspond with these scenes are very specific.
KDH You mentioned working with non-actors. How did you find them?
BGF Two of the actors are professional theater actors while all of the others are locals. The white woman who plays the mother of the main character actually owns the plantation where we filmed. When I went to scout locations, she was there and I felt she embodied the matriarchal role and she agreed to the part. I found the lead on Grindr. I wrote to several young men, asking them to come to a casting since I knew it would be difficult to find an openly gay actor there. Much of the community is still underground, so this was the best resource and safest option.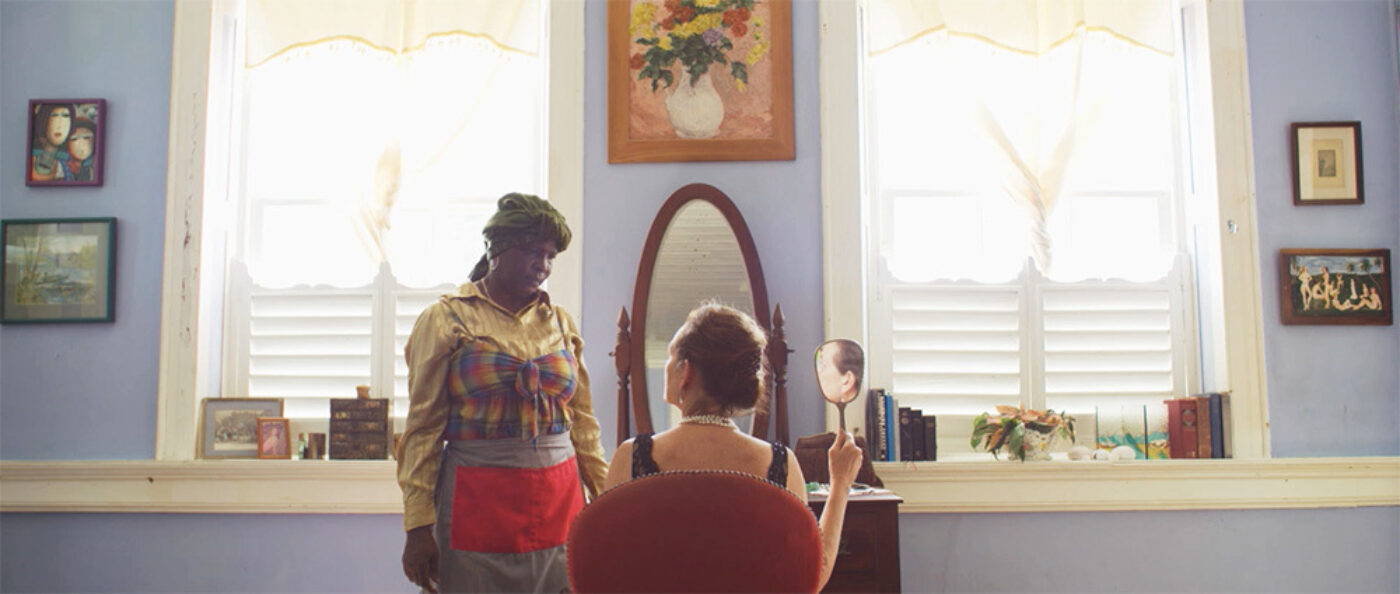 KDH There is a sense of mysticism in the film, involving men emerging from the ocean and religious ceremonies. Do these scenes have particular symbolic importance for you?
BGF The first image you reference features two Jab Jabs walking out of the ocean. They paint their bodies with black tar and are considered tricksters and often will gossip and share news during Carnival. There is a certain level of sexually charged energy that they bring to the film, specifically as they emerge from the water foreshadowing, in a Shakespearean fashion, to tell a story. The ceremony that occurs toward the end of the film is more closely related to the Shango Baptists from Trinidad and Saint Vincent. When I was about thirteen years old, I wandered off and got lost, and saw a religious ceremony performed on a young boy. It wasn't to rid him of homosexuality, as happens in my film, but rather his sins, and it stuck with me. In the Caribbean there are several folklore stories that are culturally important. This can also be said about the narrator of Second Eulogy: Mind the Gap, who is given the informal role of La jablesse, a seductress who, as legend has it, would lure men into the forest and eventually to a precipice where they would jump to their death. She is known to be very beautiful and to have one foot that is the hoof of a cow. In my film, the main character follows La jablesse in what leads to his first sexual experience with a man. My version of La jablesse is good, and she quotes the Derek Walcott poem "Love After Love" saying, "You will love again the stranger who was yourself."
KDH How has the experience been for you since making the film and putting it out into the world?
BGF The experience of making the film was frightening. I went to Grenada with my cinematographer Adam Donald and producer Lauren Beck—who are both are based in New York and hadn't been before. I was responsible for them and for myself, as a gay person, in neighborhoods that held a lot of uncertainty. The entire experience was quite powerful and profound in retrospect. Once I arrived on the island, I received support from people such as Francis Urias Peters who runs a theater company and is in the film. I felt taken care of. In the process of making the film, I also had to raise money because Grenada is such a small country and doesn't have much money for the arts. In retrospect, when I've had a moment to step back, it's been amazing to see how so many people have been moved. It will be interesting to go back to show the film there this September.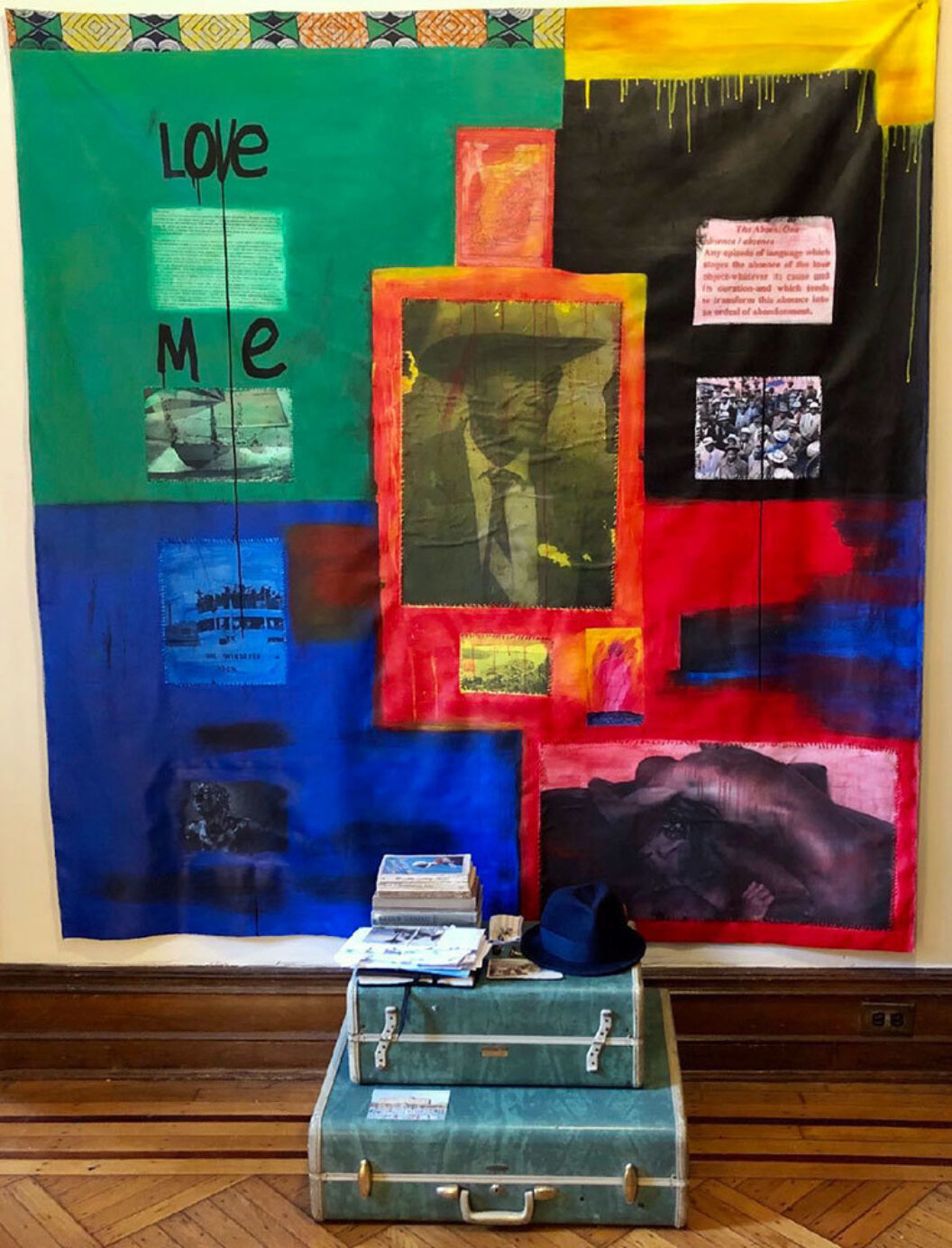 KDH What is the next project you are working on?
BGF My next project is titled My Heart Laid Bare (the title is from a text by Charles Baudelaire). It's a narrative feature film set in LA in the 1970s and follows a blaxploitation Hollywood screen actress whose life fell apart due to addiction. Her family and people enmeshed in her complicated life try to help her. Lauren Beck, who also produced my Venice Biennale project, is involved as well, and we are hoping for some A-list actors to get involved. My vision is for Angela Bassett and Kerry Washington to play mother and daughter. Our goal is to start filming in the spring. It's a very timely, touching story.
Billy Gerard Frank's Second Eulogy: Mind the Gap can be seen at the Venice Biennale until November 24.
Katy Diamond Hamer is a New York-based arts writer with a focus on contemporary art and culture, and has been actively engaged in the arts community on a global level for over ten years. A graduate of New York University, Hamer has written for Cultured Magazine, Galerie Magazine, Flash Art International, New York Magazine, Lenny Letter, and The Creative, among other publications.