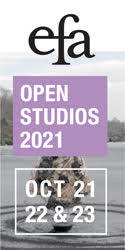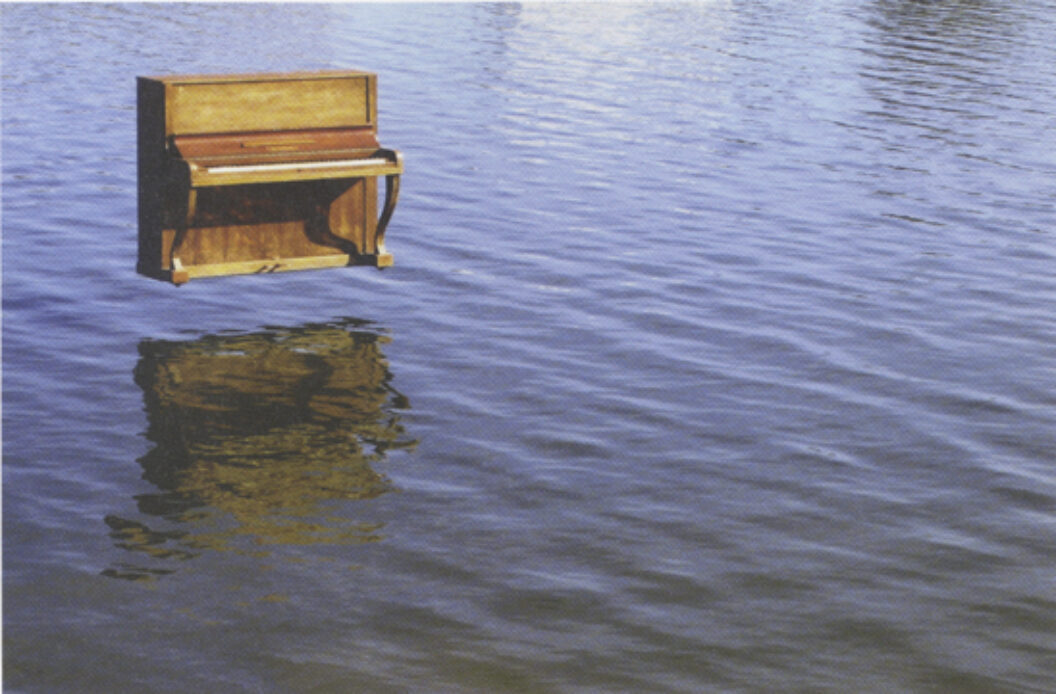 The Silence Before Bach opens with a white screen, as if signaling a departure from the darkness of cinema into the light and divinely inspired world of Johann Sebastian Bach. The camera pans through the rooms of an empty contemporary loft, coming to a stop as the first note of Bach's Goldberg Variations sounds off-camera. A player piano enters on wheels, moving as it plays through the first variation; its motorized dance gesticulating the frame of mechanical reproduction through which we commence our viewing and listening.
The Silence playfully explores Bach's music through brief historical fictions and scenes of daily life. In one episode on the German tourist industry's co-opting of Bach history, a riverboat guide recounts the story of the Goldberg Variations. Later, an older gentleman transforms himself with an 18th-century costume and wig, guiding a tour group through "the Leipzig of Bach."
The historical scenes, as well as Portabella's use of live sound and long static shots pay homage to Jean-Marie Straub and Danièle Huillet's 1968 film Chronicle of Anna Magdalena Bach, which included long, unedited performances of Bach's music. A scene featuring leaves blowing on a tree is a clear nod to Straub's statement on the beginnings of cinema as the moment when the audience watching a Lumière Brothers film shouted, "The leaves on the trees are moving!"
Truck drivers play bassoon in roadside hotels; a choir of cellists plays the Prelude to the First Suite on an empty train in the Barcelona metro; and a scantily clad Georgina Cardona practices a Sarabande in her bedroom. While the musician Christian Brembeck, who portrays the character of Bach, is (like many of the musical actors in the film) more convincing when at the keyboard than when delivering lines, Portabella's extreme reverence toward the music at times makes it feel too transcendent, too removed. He challenges a Hollywood sense of cinematic time and aesthetics, but where the film truly succeeds is in its musical choices. Watching the all-boy Thomanerchor is uplifting and, thanks to the not-so-subtle juxtaposition with a nude shower scene, erotically charged. The performances by the player piano are whimsical and delightful. The film is memorable for those moments. However we are left with the irksome feeling that its greatness lies in the music.
Alex Waterman is a cellist, writer, and composer, whose projects have recently appeared at Miguel Abreu Gallery and the Kitchen.
The Silence Before Bach opened in January at Film Forum in New York City.
Originally published in
Featuring interviews with Joseph Bartscherer, Steve DiBenedetto, Jonathan Lethem and Lydia Millet, Zachary Lazar, Harmony Korine, Tav Falco, and Philip Seymour Hoffman.