Most urban dwellers live within their own limit politics—a linked network of socially and economically circumscribed spaces.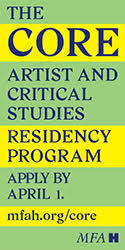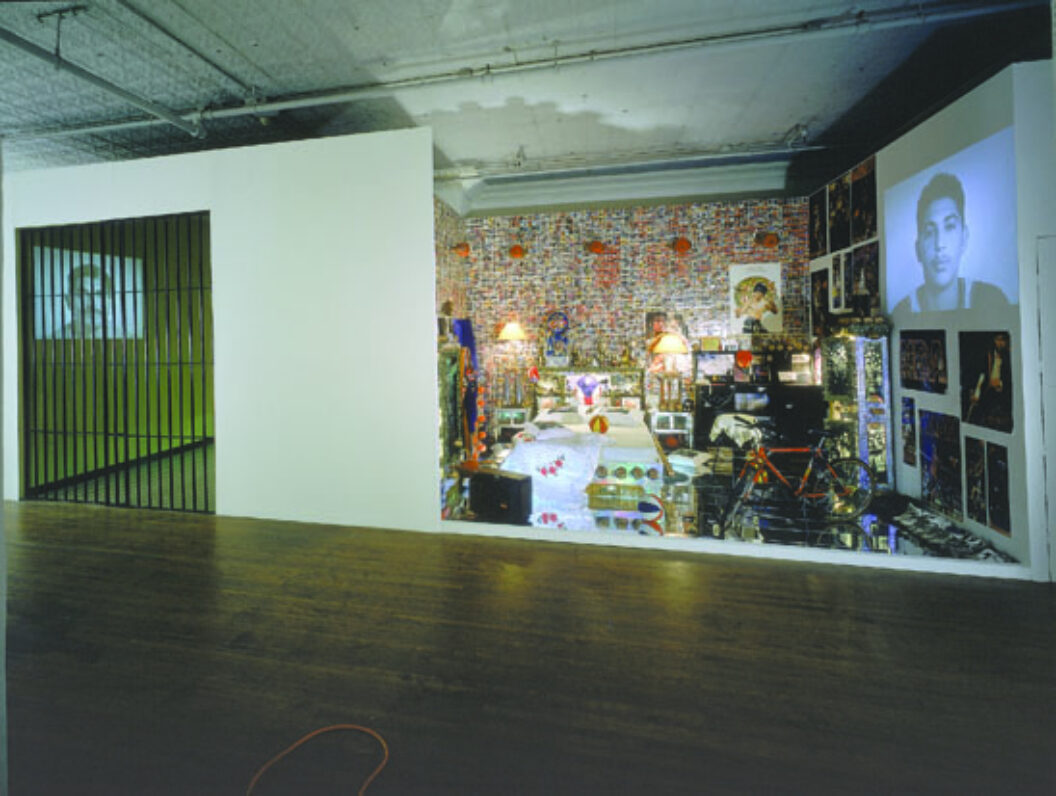 Most urban dwellers live within their own limit politics—a linked network of socially and economically circumscribed spaces. The first time I met Pepón Osorio he took me on a walking tour through Manhattan's Lower East Side, pointing out the quaint casitas nestled in the vacant lots between multi-story apartment buildings. Many who encounter these modest wooden structures are unaware of their connection to the 1960s social movements in Puerto Rico that gained land rights for the rural dispossessed. Los rescatadores de terrenos (rescuers of the land) built small dwellings on unoccupied land, eventually gaining ownership through squatter's rights. As a parallel rescue and reclamation project, such impromptu, vernacular structures in the city reveal a community effort to create a sense of belonging and ownership in an otherwise inhospitable terrain.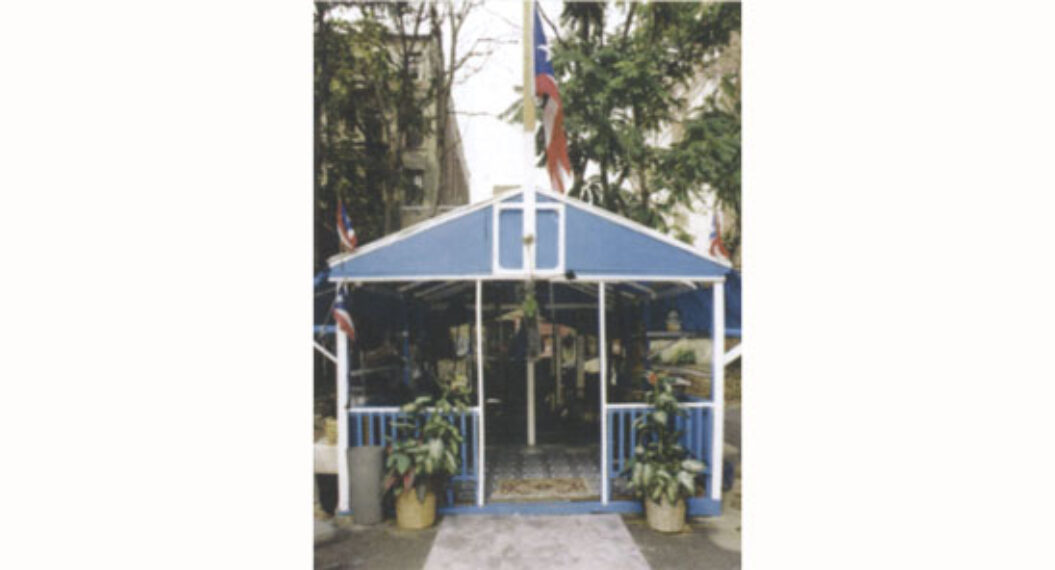 Osorio's careful attention to our lived environments, both public and private, drew me to his elaborate, surreal yet realist art installations. The life-size re-creations he constructs of everyday spaces, vaguely reminiscent of Edward Kienholz's tableaux, are never literal reproductions. In their attention to detail, they act as carefully staged scenes exaggerating the psychological effects of social spaces. For En la barbería no se llora (No crying in the barbershop), 1994, the artist addressed the reproduction of masculinity and machismo in the context of a faux barbershop complete with ornate, thematically decorated barber's chairs, video images of grown men crying, and free haircuts for visitors off the street.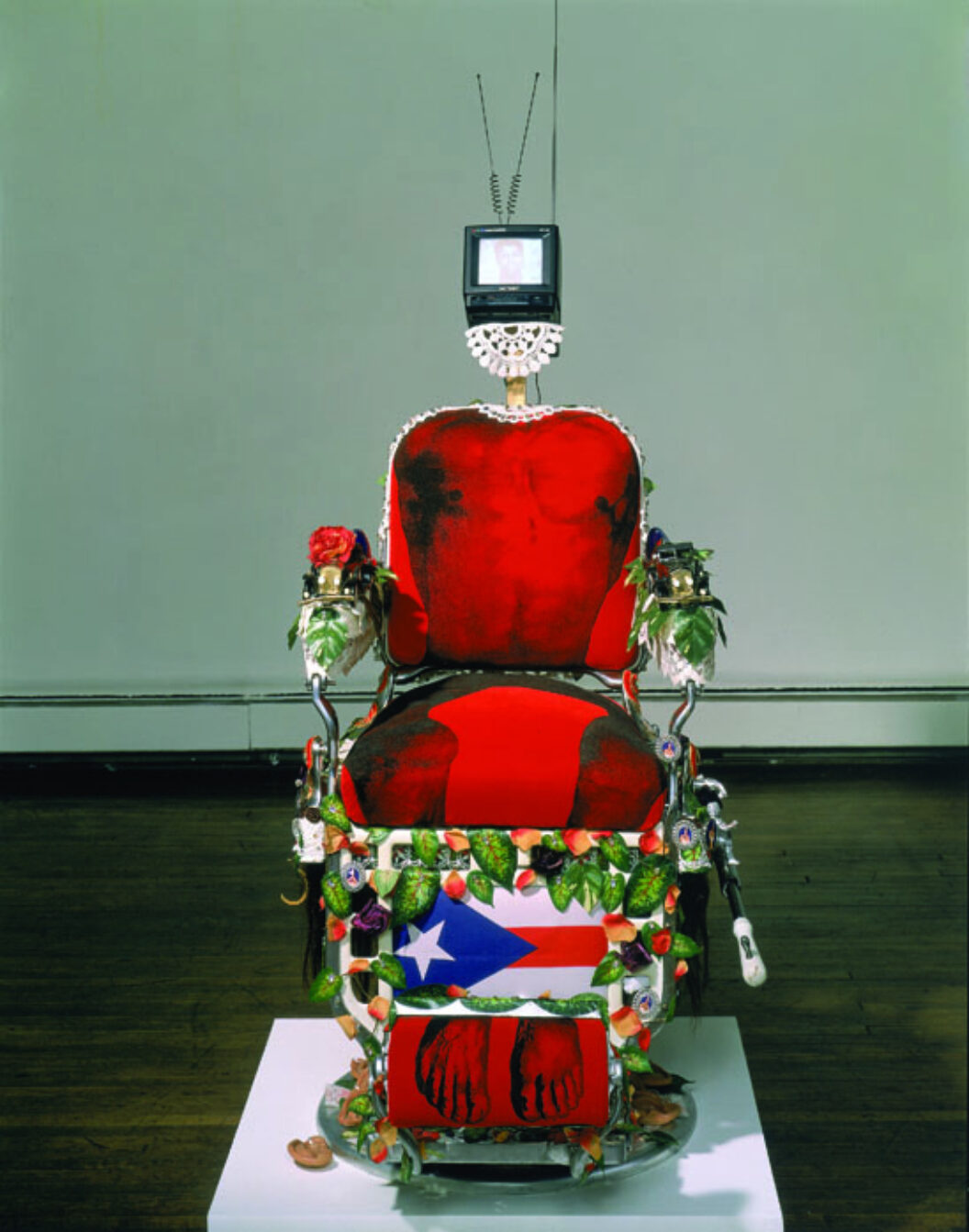 Occasionally working collaboratively with members of a local Puerto Rican or Latino community in the conception and construction of his projects, Osorio has frequently shown his installations in neighborhood storefronts before exhibiting them in museums and galleries. This was the case with Badge of Honor, 1995, a work inspired by discussions with young men living in Newark, New Jersey. Distressed to learn that some saw having a father in prison as a "badge of honor," the artist reconstructed an imaginary prison cell and a boy's bedroom as a two-part diorama. Exploring the painful effects of incarceration on family relations, he acted as a go-between for a real young man and his imprisoned father, projecting their videotaped dialogue so that each appears to speak to the other from within the confines of his own room.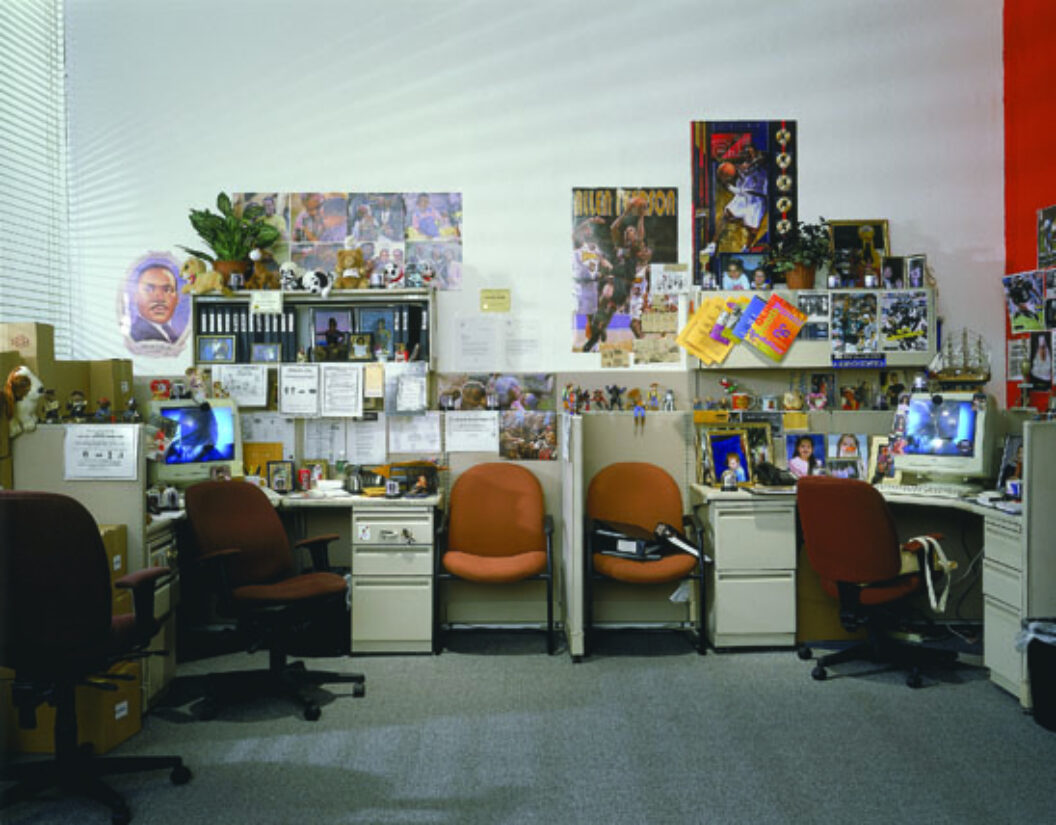 Osorio's recent installation Face to Face, 2002, transported viewers directly into the crowded and traumatic bureaucracy of a child welfare office. The artist meticulously re-created the interior with file drawers, cubicles and copy machines. Amplified details such as family photographs and tourist souvenirs produce a hybrid bureaucratic, familial and global space within the micro-architectures of the desktops, revealing a human side to an otherwise dehumanizing government agency. Installed at Ronald Feldman Fine Arts in SoHo, the work was situated across the street from a Social Security administration office. Face to face, the buildings are separated by a social chasm that effectively guarantees that the population that circulates in one space will not cross over to the other. The power of Osorio's work lies in its partial disruption of the urban guarantee of circulation. As a modern-day rescatador he offers a new limit politics in the city.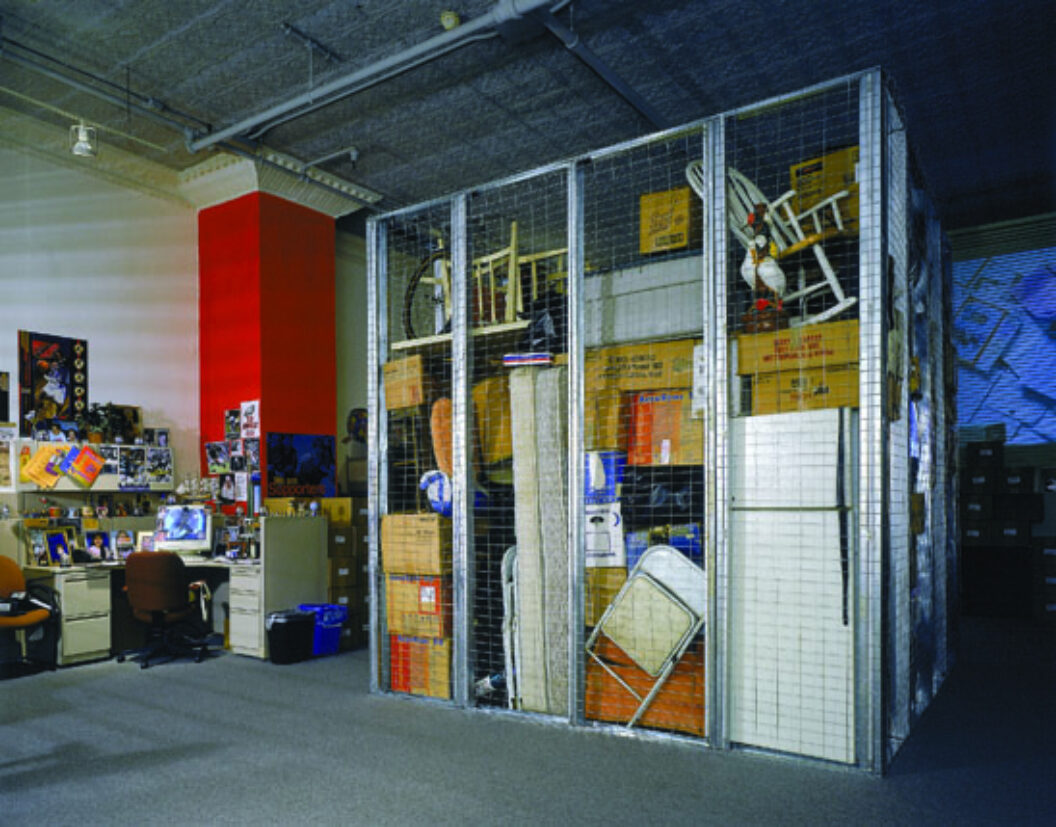 Originally published in
Featuring interviews with Christopher Cozier, Carlos Garaicoa, Maria Elena Gonzalez, Antonio Benitez-Rojo, Zee Edgell, Wilson Harris, Eddie Bobe, Marc Ribot, and Orlando "Maraca" Valle