Pauline Boudry / Renate Lorenz by Risa Puleo
"We insist on repeating moments of liberation, as a kind of sustainable practice."

Discover MFA Programs in Art and Writing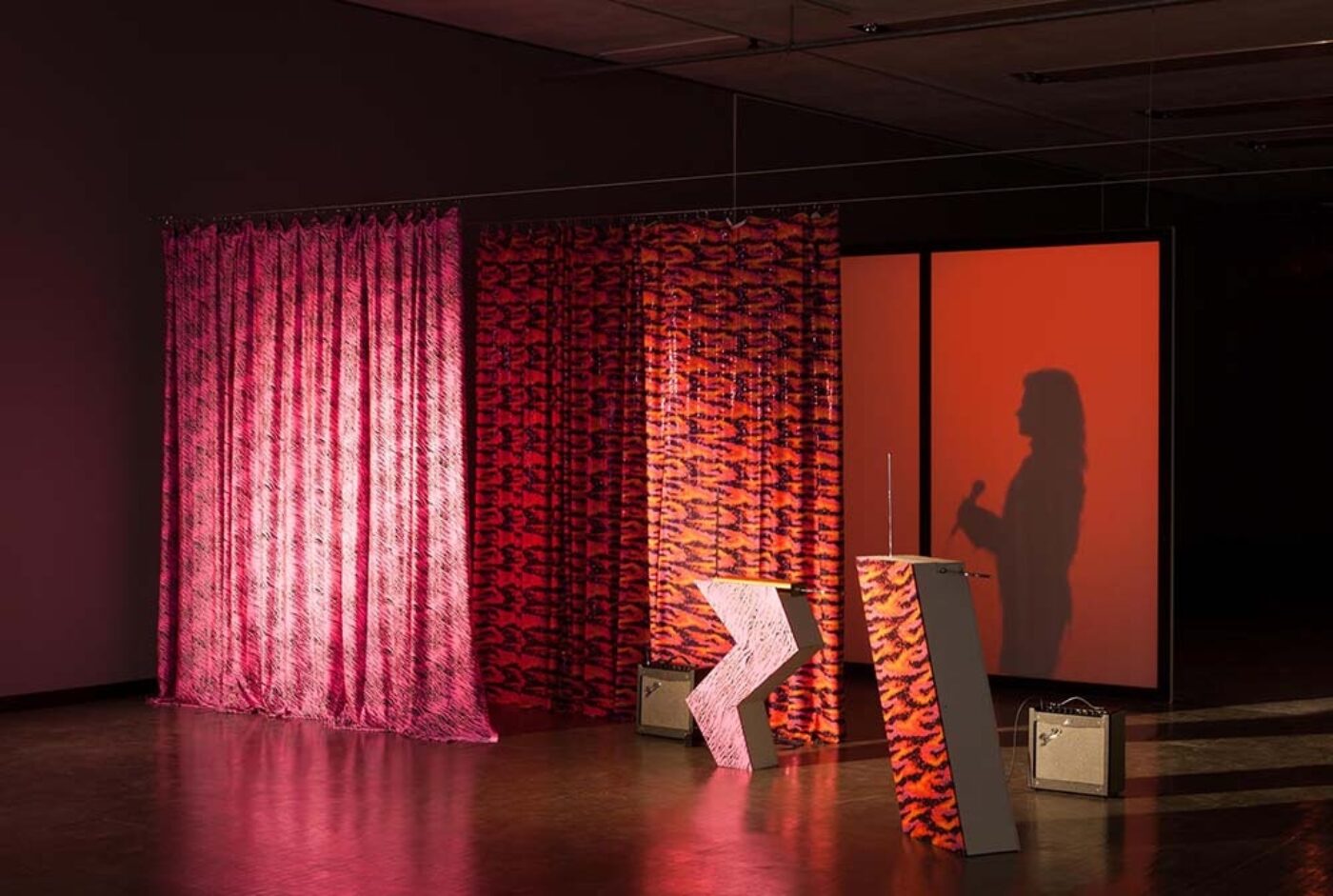 Mining images, music, texts, events, and actions from the past, Pauline Boudry and Renate Lorenz look for moments of queer history that are often inscrutable, invisible, or illegible. Working with a regular crew of friends and collaborators to re-perform these moments—often in one take on 16mm film—the pair re-present history, reimagining possibilities for the present and reinscribing agency beyond projected ideas of normalcy and other forms of categorization. Central to Boudry / Lorenz's practice are questions of visibility, representation, and recognition that address the stakes and potential liberating effect of each form of image-making.
Most recently, Boudry / Lorenz showed their films in an exhibition titled Loving, Repeating at the Kunsthalle Wein as part of the Vienna Biennial, curated by Maria Lind. The exhibition brought together three films: Toxic (2012), To Valerie Solanas and Marilyn Monroe in Recognition of Their Desperation (2013), and Opaque (2014), installed on an empty stage that lights up in between films, centering the viewing audience as potential performers in the scene. Two theramins react to the electrical energy produced by viewers. Like their films, Boudry / Lorenz's exhibition plays with the boundaries of what a performance is, who performs and what is performed. 
Risa Puleo The title of your exhibition at the Kunsthalle Wien—Loving, Repeating—is an apt description of what happens in the three exhibited films, and also a philosophy for life and collaborating. It also touches on Gregg Bordowitz's definition of performance as "an act of taking control of history by becoming its subject through repetition." Where does this title come from?
Pauline Boudry / Renate Lorenz It's from Gertrude Stein. We often come back to Stein to think about what it means, for example, to conceive of films as loops—as films that repeat. What does it mean to think about the temporality of the film, not necessarily as a beginning and an end, but as something that starts again, over and over? We like to imagine that our performers—delivering a political speech, a piece of music, or a drag performance—don´t do it only once, and not in linear time. It seems that these loops could address, in an uncanny way, artistic and activist political maintenance. Sometimes it seems as if the figures in the films come back, day and night, to tirelessly perform the labor of political change. And this reminds us that, actually, Gertrude Stein wasn't thinking so much about repetition but about insistence: "Is there repetition or is there insistence. I am inclined to believe there is no such thing as repetition. (…) We have insistence, insistence that in its emphasis can never be repeating because insistence is alive." So you could say that we insist on repeating moments of liberation as a kind of sustainable practice.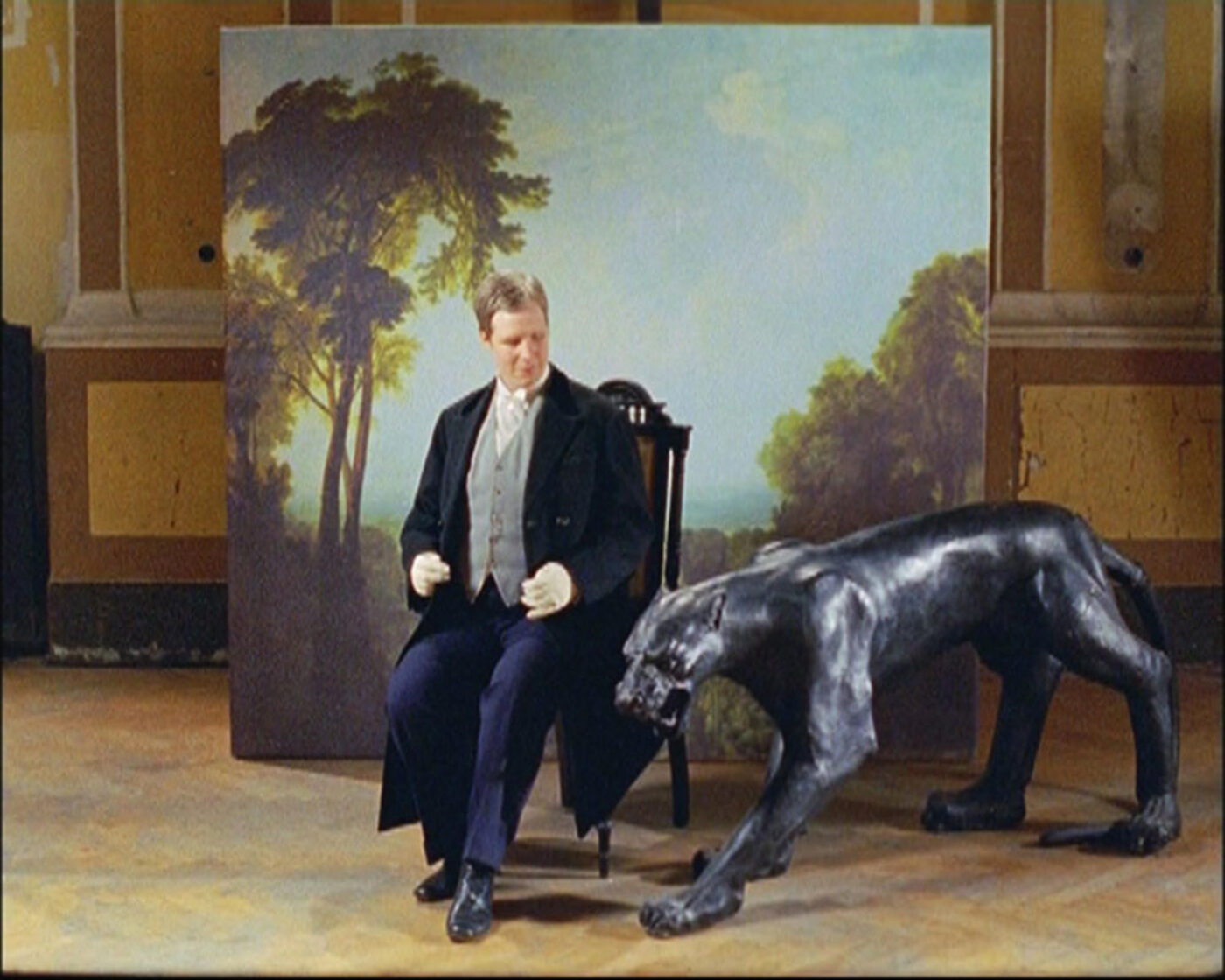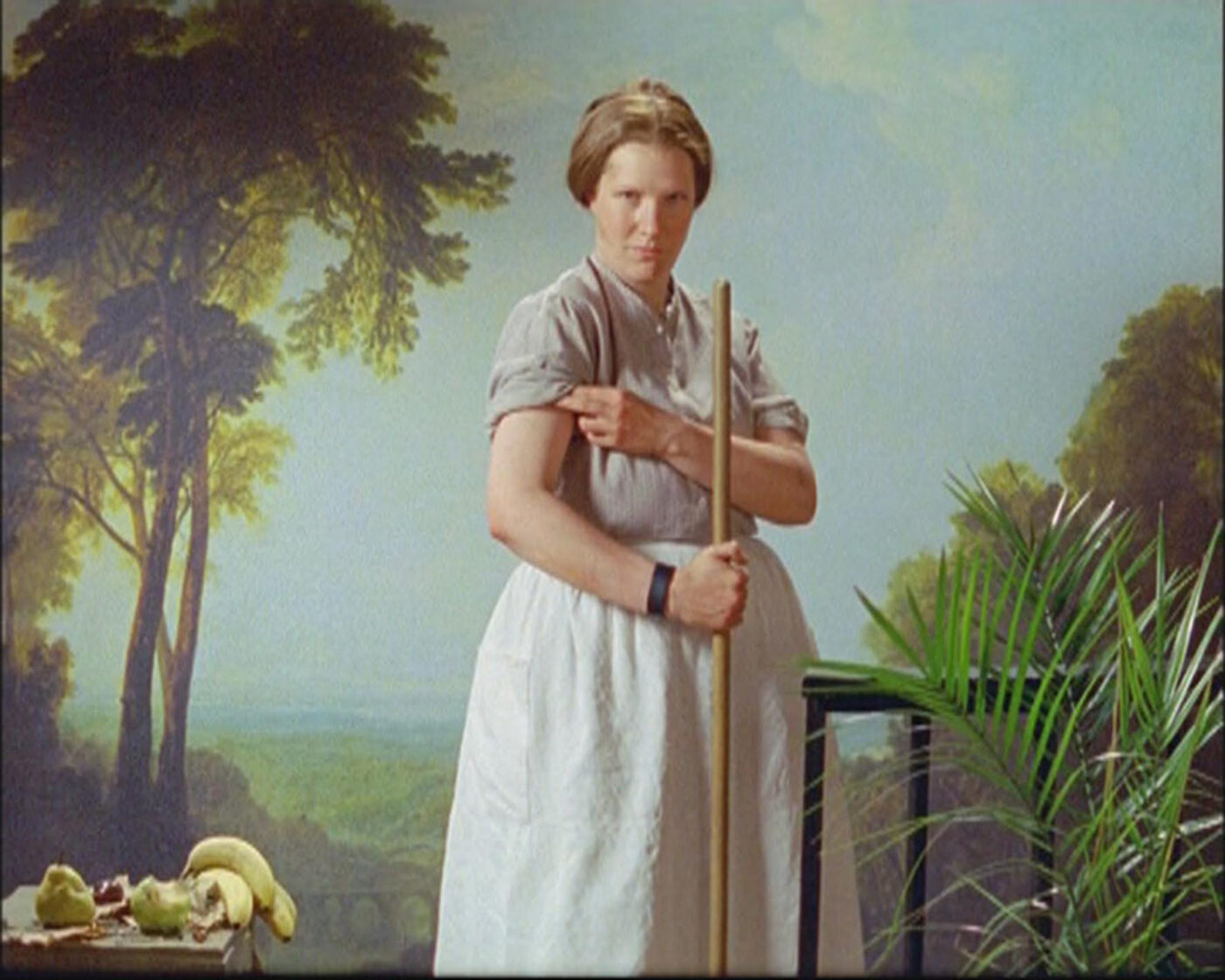 Engaged with desire, we think of it as a connecting force, or as a transgression of boundaries. Performers establish connections to the ephemeral leftovers of the past, which we conceive of as unrepresented, utopian moments in history: it can be the beginning of a political documentary, a picture, a score, a dance, or a poetry reading. In the filmed performance, the performers connect with these historical materials through a series of actions and practices, carefully carried out, which are recorded and repeated in the exhibition space's projection. We often record the performance in one take, like a live event, and we might add cuts, close-ups, and music in the final edit. We often don't have an exact idea of how the performance should look. Some of it happens spontaneously in the space and is developed together with the performers. The shooting is always open for unexpected moments.
RP Film also allows you to stage relationships with texts and thinkers across time and place. At the Kunsthalle Wien you bring together Jean Genet and Pauline Oliveros with the performers Peaches, Rachel Aggs, Catriona Shaw, Verity Susman, William Wheeler, Werner Hirsch, and Ginger Brooks Takahashi. How do you match-make people across time?
PB / RL We've never cast anybody or worked with anyone we didn't know beforehand. We work with friends, with people we know, because we appreciate their work. When we start working on something new, we often have either a combination of performers or a combination of materials we want to work with, and we improvise and build from there. Matching across time allows us to apply poetic or political strategies from one "performer" to the other. We're not only aiming for a drag performance, but a performance that also disrupts norms of time, norms which rule our biographies, work, and sexual lives. This is why we often use Elisabeth Freeman's term temporal drag. We like to think that our films bring different temporalities together: the temporality of the performer with his/her contemporary background, looking at these figures and materials from the past that were not able to fulfil their potential to initiate social and political change—for instance to enable different lifestyles and bodily practices—and think through their availability for a possible future use.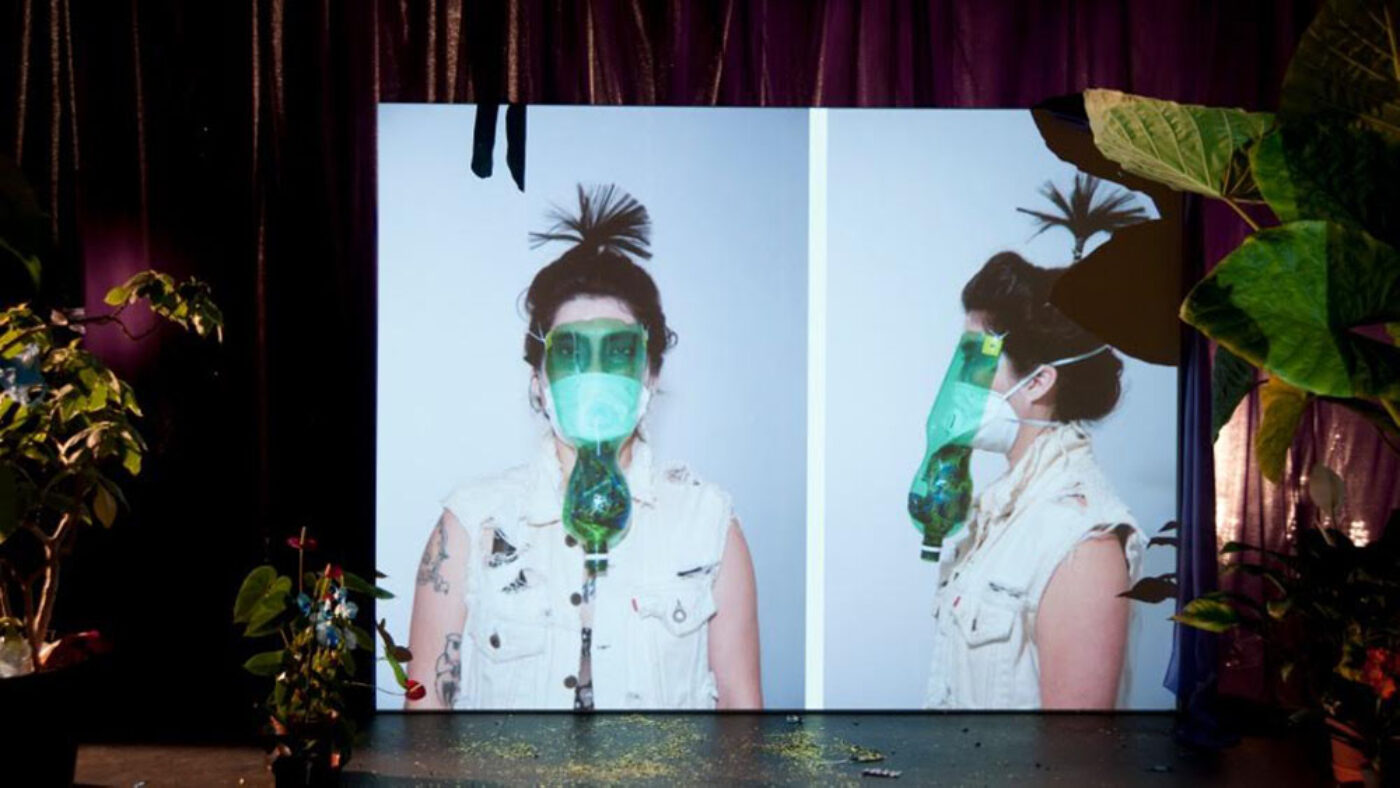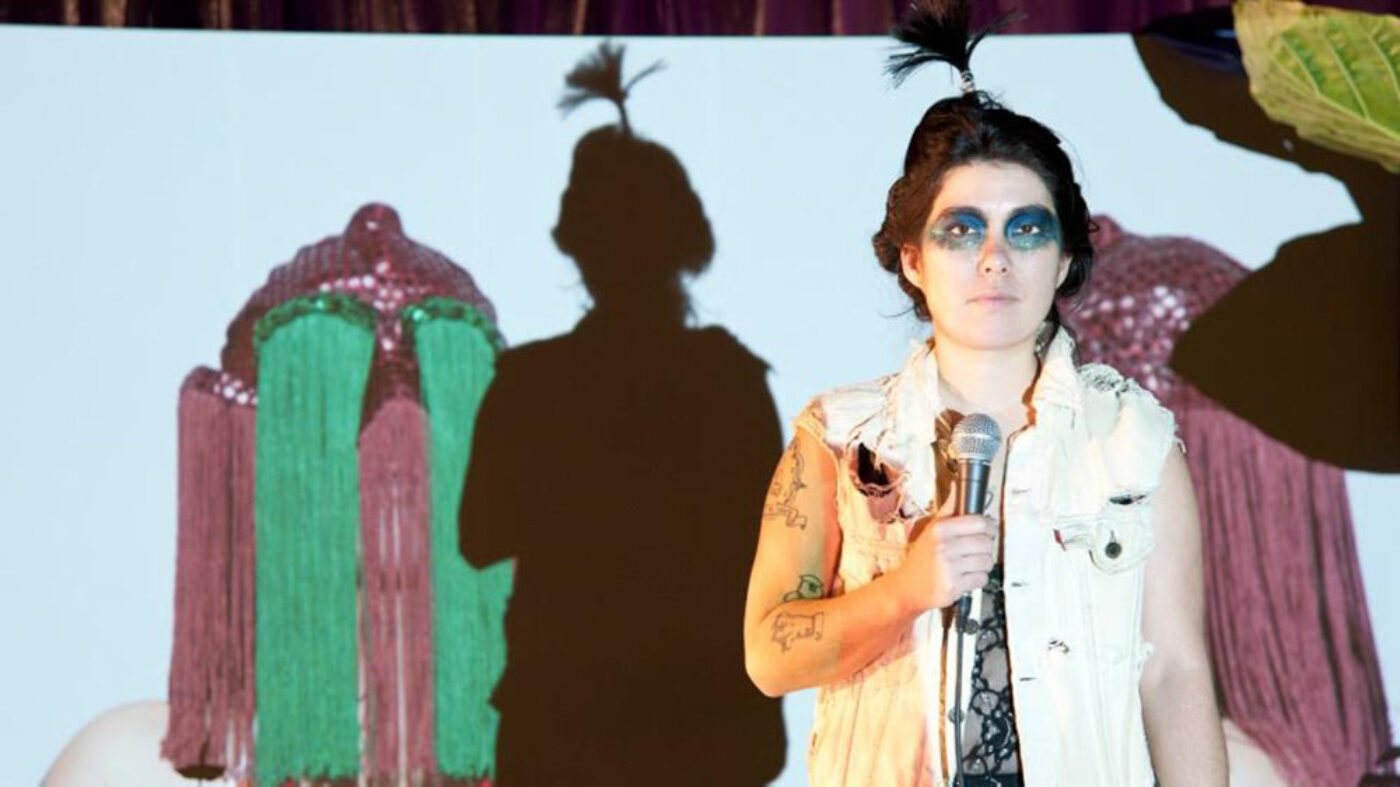 RP Toxic conjures Jean Genet, when the film's drag queen re-performs a 1984 interview in which Genet turned the camera onto the directors and crew of the film and identifies them as a kind of enemy for controlling perception and framing him against a norm. This re-presented historical moment raises questions about the ethics and limits of film and the medium's ability to "see" through the camera.  
PB / RL What we especially liked about toxicity was its ambivalence: a toxin might be healing, or comforting, and it can kill you as well. We looked at a lot of early photography, criminal photography, and anthropological photography, reflecting on the violence of the history of the mugshot, which installs social hierarchies between the photographer and the photographed, the colonized subject, the criminal, the deviant, the homosexual, or the sex worker. We came across Genet's intervention during the 1985 BBC interview, which we thought was very revealing towards the toxicity of the apparatus that traps him. By repeating Genet's action, we weren't pretending to believe in the possibility of overturning the entire social order with this one revolutionary gesture. But in the insistence on the past becoming an ever-present tense, we stress that we don't want to renounce this possibility either.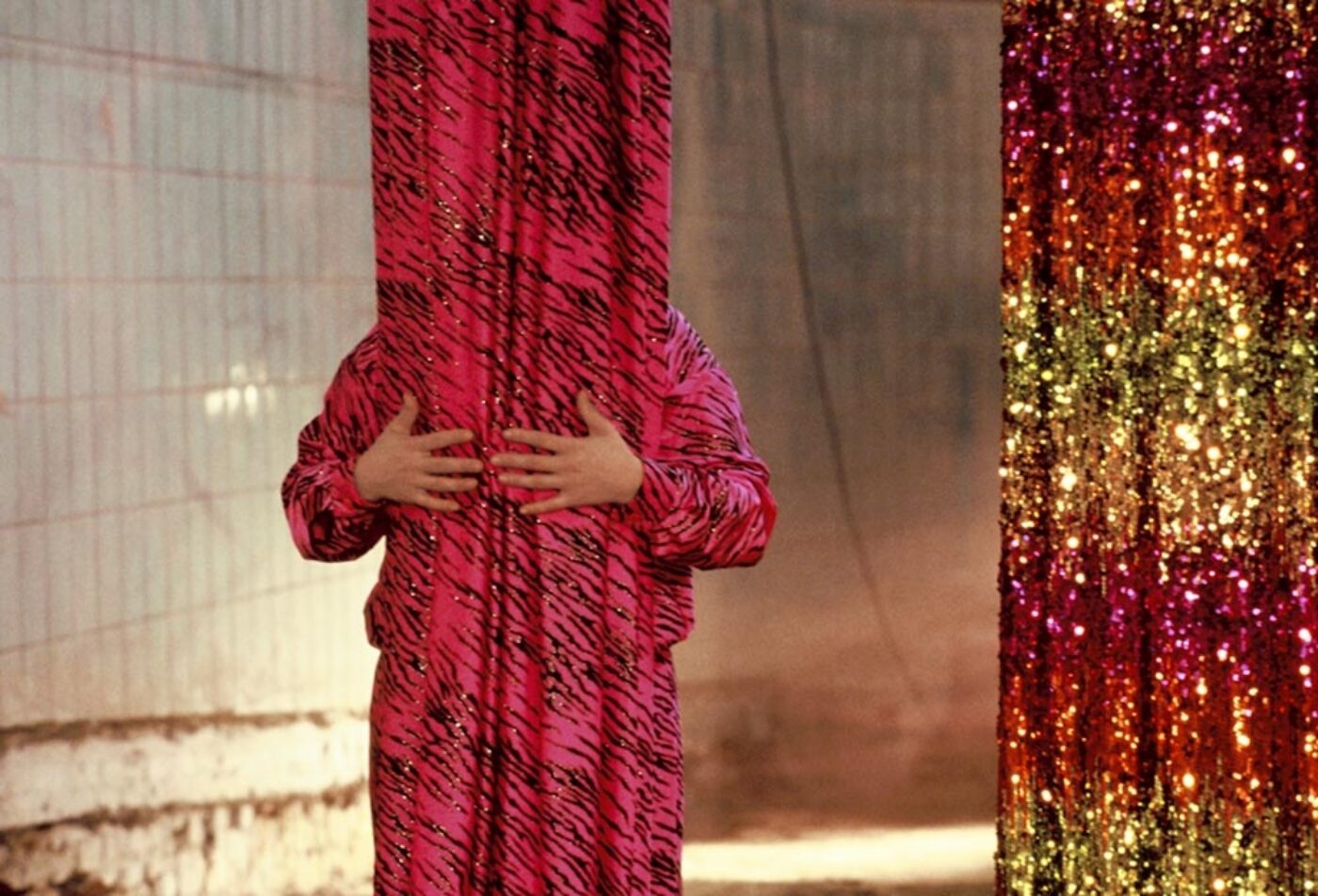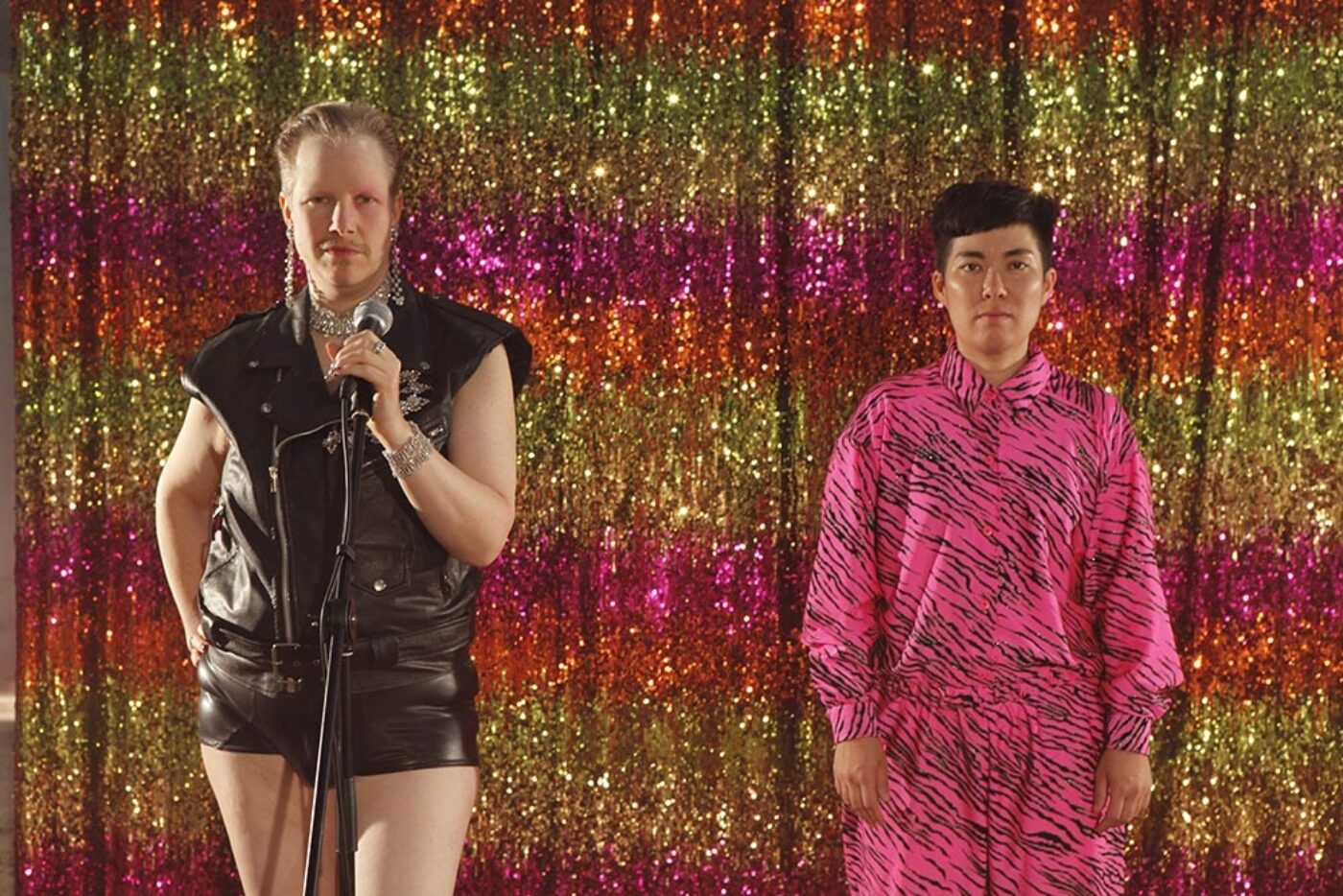 RP The idea of "Loving, Repeating" plays out directly in a work like Opaque. The text read in the film—Jean Genet's satire of a personal ad in search of "The Declared Enemy" instead of a "special friend"—questions the idea of an enemy as an obvious opponent, but also separate and distinct from someone you love, or even yourself. In this context, the commitment of engagement "to overcome barriers" with an undeclared enemy must be a loving act.
PB / RL To realize that the enemy can "look like you and dress like you," that s/he might as well be your friend, lover, or even yourself, undermines these kinds of clear oppositions between friend and enemy, self and other. We like the text because Genet's description of his "already beaten enemy" is poetic and somehow sexy. For the film, we asked our performer to lip-sync this text, instead of an old song like in a classical drag show. At the beginning of the text it's unclear who's speaking. You have something like a double speech, of Werner Hirsch live lip-syncing Ginger Brooks Takahashi, which allowed us to rethink the relationships between the body and voice—or multiple bodies and multiple voices—and speech act and performance.
RP Opaque brings up core themes of your work—visibility, invisibility, recognition—through war tactics like camouflage, hiding in plain sight, covert action, and underground movements alongside ideas of passing, drag, and "stealth," as terms related to visibility of gender in a queer context. Can you speak to these aspects of opacity and transparency?
PB / RL Leftist and queer politics are often engaged with rendering certain bodies visible, but the question might be more complicated; queer camouflage might represent some mode of resistance against transparency. Moreover, we understand opacity not just as a certain grade of invisibility, but as a certain kind of visibility that doesn't allow understanding. We played with this idea of a visible invisibility for the film, and came up with an opaque curtain that almost hides the scene and the performers, which then opens and shows another curtain, which opens again to show dense smoke, etc. Instead of allowing easy visibility, the curtain and the smoke transmits only a trace, a structure of feeling, a blockage, or even a negation.



In our most recent film, I want—which is now installed at Kunsthalle Zürich and at Nottingham Contemporary, for instance—we use the tools of punk poet Kathy Acker, such as appropriation, plagiarism, and the switching of identities. We mix Acker´s methods with our performers´ practice, connecting the dual approaches to sketch a new perspective on the politics of whistle-blower Chelsea Manning and her public disclosures—not only of so-called military secrets, but also of the way in which war is based on the performance of straight masculinity.
Pauline Boudry and Renate Lorenz have been working together in Berlin since 2007. Recent solo exhibitions have included "Portrait of an Eye," Kunsthalle Zürich, 2015; "Loving, Repeating," Kunsthalle Wien, 2015; "Patriarchal Poetry," Badischer Kunstverein, 2013; "Aftershow," CAPC, Bordeaux, 2013; "Toxic Play in Two Acts," South London Gallery, 2012; and "Contagieux! Rapports contre la normalité," Centre d´Art Contemporain, Geneva, 2011.
Risa Puleo is a writer and curator based in Brooklyn. Her writing has recently appeared in BOMB, Art in America, ART PAPERS, Art 21, and Modern Painters.