A Collision of Hurt, Distress, and Hope: Paul Lisicky Interviewed by Yvonne Conza
On writing a memoir about living in Provincetown during the AIDS crisis.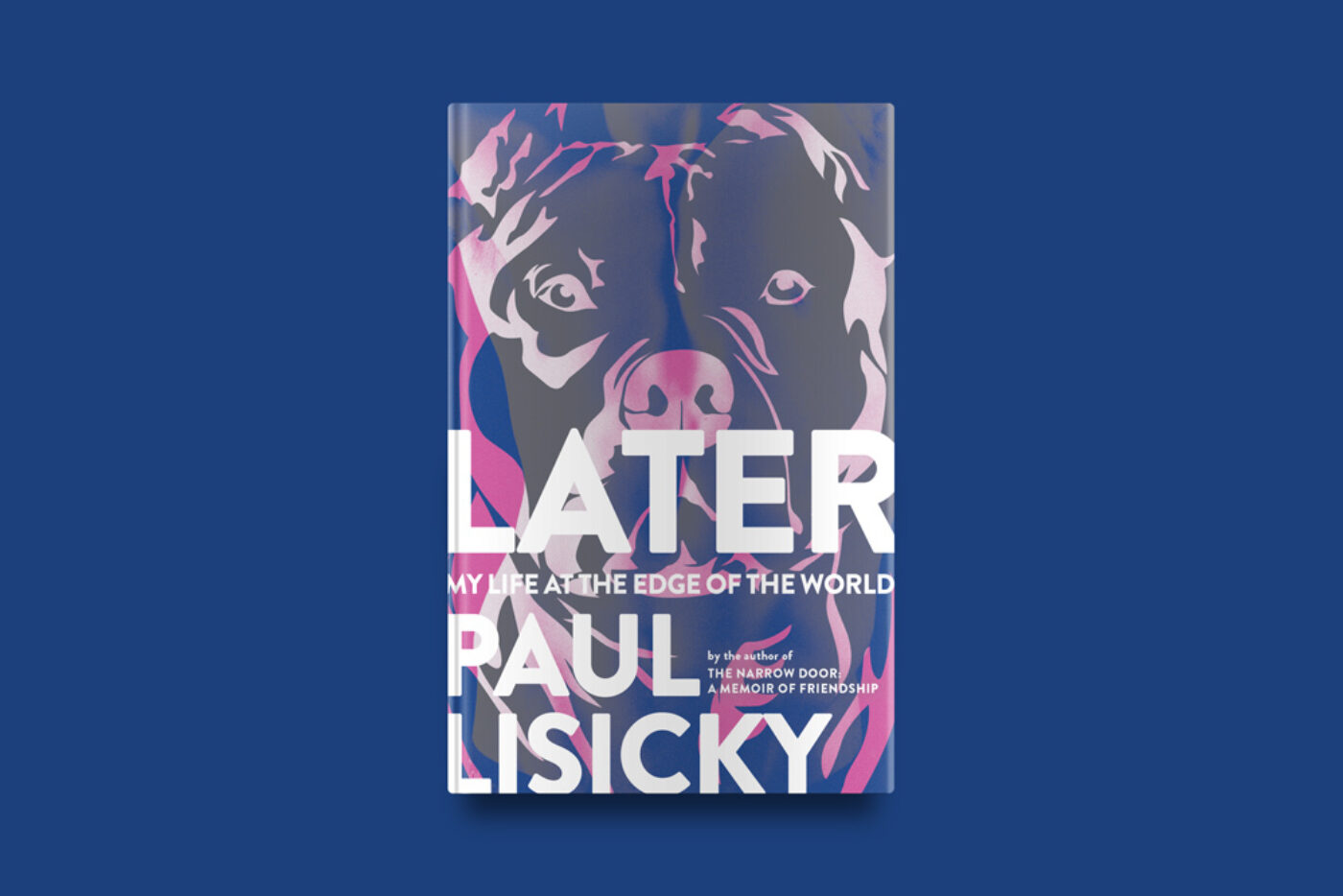 Paul Lisicky's monumental memoir, Later: My Life At The Edge Of The World (Graywolf Press), is set in Provincetown in the first half of the 1990s. The queer community is crushed by the AIDS crisis and many will not live to see forty. Several funerals were held per week, and by the mid-1990s, ten percent of the town's population perished. In the midst of the epidemic, Lisicky gives life and meaning to tombstone statistics by replacing them with faces and identities. With austere lyricism and resilient, innovative storytelling, he hones in on the qualities of being alive, afraid, sexual, and at times, joyous. Lisicky renders the complexities of selfhood, illness, relationships, and place by collapsing chronology to move experientially, and by capturing what it means to live through fear.
Last winter we spoke for hours at a café in New York City's Union Square. During the interview, our conversation was interrupted by the waiter pouring more wine and asking if we'd like to look at the dessert menu. He also had another question, "Would you mind if I took a photograph of your book? I love the cover." The stunning cover shows an image of a liberated, and meditative, pink-shaded pit bull. It reflects the thematic qualities that braid the feral nature of safety and danger as it offers too, a faithful companion. The canine portrait also mirrors the primal and animalistic nature of the narrator who is hungry, playful, and expressive in this beautifully rendered and nuanced coming-of-age memoir.
—Yvonne Conza
YCHow did Later's structure come about?
PLI started the first version in the summer of 2015, at Yaddo. My father died about three weeks before, and I probably was having a harder time than I knew. It was near the end of a sabbatical. I had less than a month of a residency. There was no time to waste, and as soon as I sat down in my studio, my computer started misbehaving. The damn thing would just shut off without warning, and my new writing wasn't saved to the Cloud. My primary instrument was dying. The initial draft was written under precarious conditions. I could lose any of it, at any moment. The whole process felt very end-of-times. The first draft had energy, but I couldn't bear to look back after the storm of it. In my mind the past-tense felt a little too neat to me—too logical, too distant, too orderly.
The following summer I came back to the manuscript and started to pull the whole thing apart. I also introduced stand-alone sections that wouldn't have had a place in a primary narrative. I wanted there to be some kind of balance between the straightforward narrative and lyric passages that could be experienced as poems. That seemed to be closest to my experience of Provincetown.
YCTime speaks in this book.
PLEarly on, there's a meditation about the tension between clock time and emotional time—the idea of that was inspired by E.M. Forster—and I wanted the book to capture both of those facets in its structure. It is definitely a weird animal in terms of time, because it occasionally steps forward outside of the stated frame of the early '90s. There's a scene in which I lose my composure at Wally's funeral. (Wally was Mark Doty's former lover, and Doty would become my ex-husband.) During the funeral, I'm anticipating (futuristically) breaking up with Mark eighteen years into the future, because pain scrambles you. Nothing stays in its lane, nothing behaves.
Some of the book's references—the quotes from other sources—are quite anachronistic. The Lauren Berlant quote comes from 2011. There's a great quote about queerness from Holland Carter, the art critic, which I read in the New York Times last year. I wanted there to be some flexibility about time—so the narrative could be less sociological and historical than the other accounts I'd read. By and large the book moves in a kind of emotional time, which is how many people experience Provincetown.
YCIs structure a narrative?
PLI don't trust linearity to get to the strangeness of how I experience consciousness. I don't think any of us moves through the day in a straight line. Consciousness doesn't lie in a corridor. Even at this moment, a part of me is in the past, thinking about what happened in 1994. At the same time, I'm also worried about the graphic novel I have to read and prepare for my undergrads on Tuesday.
I'm drawn to the idea of a structure that moves back and forth in time as a way to represent thinking on the page. Essentially, the work is passing through a sequence of image-based scenes. It isn't arbitrary; one image is talking to another image and to another. And the structure, after awhile, takes on a life of its own that gestures toward a narrative. I can tell when energy is happening, and sometimes I don't know what that energy is, but I can certainly feel it. I want the work to be emotionally smarter than my ability to interpret it. I want to write into that space.
For the last two books, I've taken direction from the work of Nick Flynn. I often teach the opening of his memoir The Ticking Is the Bomb—the meditation, the visual images, the interrogation of representation that makes up the first dozen pages. Though the language looks austere and plainspoken, it's writing an argument. Its surface might be casual, but in its girders the work's trying to make meaning of questions.
YCWas "time" strange for you as you were working on this? Did you need to find a safe harbor within to write it?
PLI think the harbor within is never static. Every time I intuited that my take on time was too easy, or neat, or too resolved, I tried to do something to interrogate it, or disrupt it in form. That was the best I could do. I didn't want the book to be too simple, to follow the old paths.
YCWhat does disruption mean to you?
PLThink of a piece of music when there's a change to a different key. Say, the song's been in A minor and all of a sudden it leaps to F sharp minor, which is an oddball movement. You'd feel it as oddball even if you didn't have language for it. It's tearing up a pattern, an anticipation of order. That change brings about a different emotional direction. It saturates every page that's come before it, and it either lifts up the moment or sets it down into a different landscape, far from home.
A great deal of this book turns to sound as its source. A lot of these formal decisions weren't made intellectually, but as if I were looking at a canvas. What color needs to be here, and here? Or musically, what two chords need to sit together in order for this paragraph to carry the complexity of colliding feelings?
Collisions. Collisions were everywhere. Utopia and dread—I couldn't pull them apart. In that place of safety and connection, it was impossible to forget that our ongoingness was endangered. In big cites, in places of hectic life and distraction, you could hide from AIDS if you were in a position to decide you didn't want to see it. But in Provincetown, where gay men made up fifty percent of the population, HIV was the story. The story of health was around every corner, at the gym, the A&P, at Town Meeting. You saw it in people's faces, in their walk and in their weight loss. And survival became a full-time job, whether you were HIV positive or negative, a painter, a commercial fisherman, or ran a guest house.
Survival took many forms. Sometimes it involved sitting down with someone, talking about anything but his illness—who wanted to talk about illness? Sometimes it involved volunteering at the AIDS Support Group and driving the van to Boston so five people could get to their doctor's appointments. And sometimes it involved telling a dumb joke, lifting someone's mood with gallows humor. Laughter was one way people took care of each other. Joy wasn't a stranger to those times. It's strange to remember so much joy from those times, but joy was never light and airy. Joy always felt like it was walking right next to dread.
YCAnd allowing the awkwardness.
PLYes, allowing the awkwardness.
YCLoving Provincetown. And to really love it you had to embrace its flaws.
PLExactly. The loneliness of it in winter. The emptiness of Commercial Street on a January night. Papered-over store windows. The sun beginning its descent at 2:30 in the afternoon. Long shadows and golden light. That cold rolled up from the ocean. But it could also be a bustling little city when you'd least expect it. Busy-ness would come out of nowhere. You'd walk into the gym on a mid-December afternoon, and there'd be an actual line at the pull-up bar. And everyone would be laughing and no one would be able to account for any of it.
YCWas it a haven?
PLWell, it was a place that invited people to step out of their lives if they had the means to do so. By lives I mean corporate jobs, or anything resembling a nine-to-five. In plenty of instances people had nowhere else to go: family could have rejected them, they didn't have rights when it came to work or housing, and it's easy to forget that HIV was still a death sentence back then. Massachusetts had excellent health insurance, good social services. It was very welcoming, like no other place I'd lived in before or since. Anybody could be there for two weeks, and be the star of town: I think it was very attractive to the kind of person who hadn't stood out before but was hungry for attention, belonging. Individuals mattered. They were seen, discussed. They made an impression.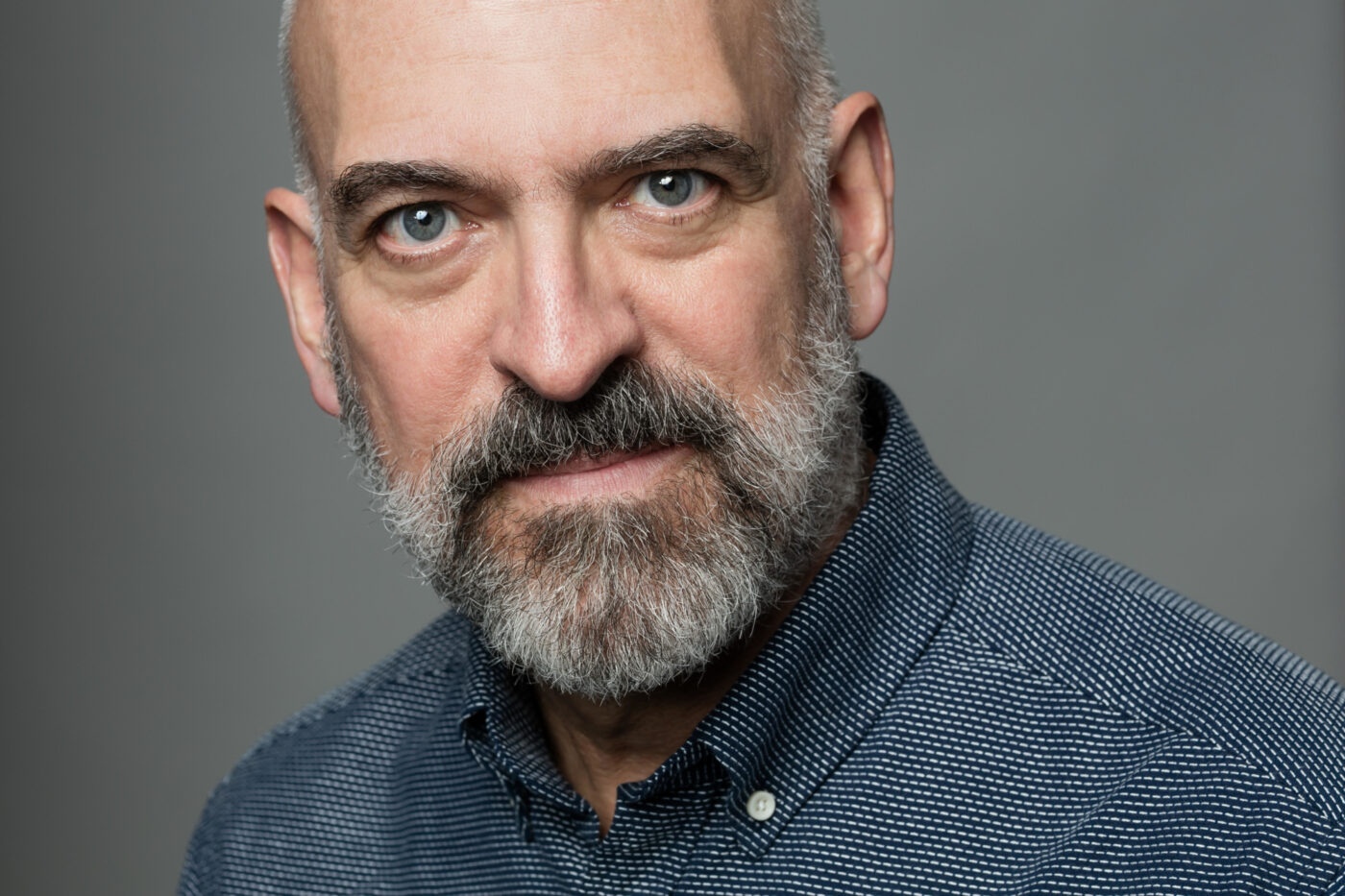 YCWhat goes into choosing the right details for you?
PLDescription is rooted in the senses and the impression has to connect to my inner life if I'm going to connect to the reader. Description is in service of feeling—a feeling that might be hard to put a name to. Feeling is always multi-faceted, ambivalent, but my hope is that the exact description will drench a passage. It will give you the tools to participate in the experience. To bring your own stuff to bear on it.
I read all my writing aloud. You know that from having studied with me. That's why I make people read their own work aloud before we start workshopping. Over the years, I've learned to be more attuned to the contours of my own speech patterns: how I stop and start a sentence, where I leave spaces between words. The sound of the language, the composition of its consonants and vowels, informs the descriptions I use. If the description sounds mannered if I read it aloud, it goes.
YCWhat went in to putting this book together?
PLAfter that first draft in 2015, I put the book aside for the better part of a year. Any new writing was done without referring to the draft I'd done. I was truly afraid to look at the original draft for fear it was, what—undercooked? Not expansive enough to honor the severity of those times? The book finally came together in 2017. Three different things converged: the aftermath of my father's death, the presidential election, and the advent of PrEP. I think of it as a collision of hurt, distress, and hope, and I had no choice but to start writing out of that confusion. I needed a valve, a vessel.
At that point I'd just reread one of my favorite books, D.J. Waldie's Holy Land. Holy Land is a portrait, in part, of the writer's upbringing in Lakewood, California, a post-World War II suburb outside of Long Beach, California. It's all in short sections, it's kind of obsessive and very repetitive, super-stripped-down. It feels holy and devastating. And it's about loving the place, loving the house of your childhood, but also feeling, as he says, "crucified to it."
YCWhat went into the creative construction of a story tied to a specific place with its own narrative arc and physical presence?
PLI wanted the construction to mirror the experience of truly inhabiting Provincetown for the first time. Not simply as a temporary resident but someone who decides to say: home. It seemed important to highlight the body. I still remember the sense of my body changing in those early days in town. I still remember my shoulders falling backward. I didn't know I'd slumped and cowered before I arrived there. In that place of safety, in which expressiveness was welcomed and appreciated, my posture changed. My entire body got leaner and my face developed harder planes. Even though I was a skinny guy, the baby fat, whatever baby fat I still had, just fell away. I remember being fascinated by the interrelationship between the psyche and this new world and how my body was being talked to and how it was responding to those directions.
I didn't want this portrait of Provincetown to feel like bathwater—to feel too easy or safe. It's hard to talk about Provincetown without talking about beauty. Whatever beauty Provincetown had, and still has, is intertwined with endangerment and trouble. A sense of storms coming up from out of nowhere. Frequent power outages. Route 6 closed due to blown sand. The possibility of the town going up in flames. Back in the '90s, there was a very famous fire in which the Crown & Anchor Inn went up in a flash on a February night, and the fear was that the wind would just carry those embers through town and burn the whole place to the ground.
Outside of town it's unchartered and weird, a wilderness. Paths can take you into thickets, and it could take you hours to find your way back to your car. Race Point is beautiful, but it's also a little scary, austere. The water dips right off the point down to a depth of twenty or thirty stories. It's not an easy place, and it's fascinating that the place of safety also has so many elements of difficulty imbedded in it. I wanted to explore how the main street's shape, a catwalk, informed space. How the landscape infiltrated the body in ways that felt both beautiful and a little sublime. The sublime is by definition uncomfortable.
Maybe that's it—if Provincetown felt too safe, if it felt too much like a spa, it wouldn't be compelling to us. I think on a visceral level we know that it's a little spikey.
YCWas there a particular thing you wanted to accomplish with your book?
PLI wanted to capture the precarity of sped-up time and how it played out across a spectrum of people—not only people who were queer, but people who were straight, black, white, brown, old, young …
How do we survive precarity? How do we survive periods when we don't know if the world's going to be around in a week? The drugs in those days—in those early days, not so very long ago—they not only sickened people, but didn't work. AZT: It scoured people. It was harsh. And corporations and certain people were getting rich from it.
YCBy 2018, you'd been routinely tested for HIV as part of your annual physical. You were nearing the completion of Later and made a decision to go on PrEP. The prescription is filled, but your doctor tells you not to take the first pill until your blood tests confirm you are negative. Fear, you'd almost forgotten, returns.
PLThat was a big moment. I hadn't given that serious consideration until I'd gotten all this material on the page, but there I was, a couple of days after finishing yet another draft, sitting in the doctor's office. I felt both an urgency and calm about it. I thought, Okay, it's time. Time to be a grown-up. You're going to be around for a while.
Yvonne Conza's writing has appeared in Longreads, Electric Literature, Bomb Magazine, AGNI, The Millions, Catapult, Cosmonauts Avenue, The Rumpus, Joyland Magazine, Blue Mesa Review, The Adroit Journal, Dodo Ink and elsewhere in print and online. She has been a finalist in many competitions, including the Barry Lopez Creative Nonfiction and the Raymond Carver Short Story awards.

Later: My Life At The Edge Of The World is available for purchase here.