Discover MFA Programs in Art and Writing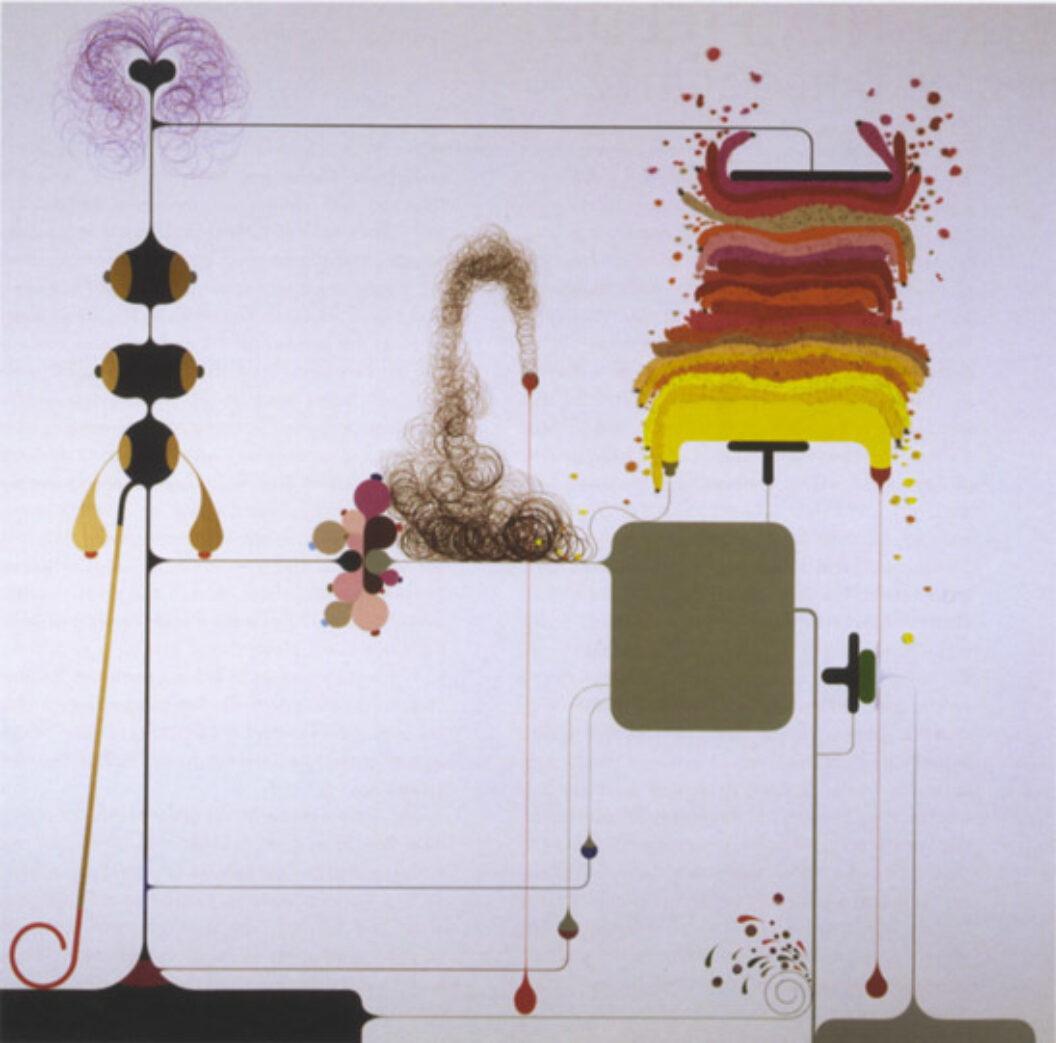 In preparation for my visit to his waterfront studio in Greenpoint, Brooklyn, Paul Henry Ramirez laid out years' worth of drawings: from early trippy watercolor portraits of his friends (real and imaginary) to recent Post-It-size pieces that are the kernels of the painting installations he's making now. Looking at his wide-ranging oeuvre, I asked Ramirez to talk about what is Hispanic in his work. His initial response was "Nothing." After pausing, he did tell me about how he helped to organize the first Hispanic exhibition in El Paso named Juntos. Even though he may not see it, I view his paintings and installations, with their vibrant and high-pitched colors, as very much influenced by the Hispanic spirit. Their hypersexual formal relationships dissect and disembody the charged sexual relationships you also see in popular pulp novelas.
As a young artist of Hispanic descent in El Paso, Ramirez realized he could make a living painting "Indian" and Western-style landscapes. He soon rejected this option and instead came to New York to do window displays for Macy's in New Jersey and later Henri Bendel on Fifth Avenue. Like Robert Rauschenberg and Andy Warhol before him, Ramirez used these experiences to inform his studio work and later his installation decisions. In a 1994 show at The Drawing Center, he pinned 64 drawings to the wall in wave patterns. Each drawing showed figure-based biomorphic abstractions that were like film frames of a larger strip that could be taken in up close and from afar. The installation indicated a careful attention to the viewer as well as the entire exhibition environment that I see stemming from his experience organizing window displays.
Ramirez showed me boxes of very small, doodle-like drawings that he is arranging into an installation of paintings, transforming spontaneous and gestural images into precise, tight paintings using a gridding system of enlargement. He explained to me that the shapes are about cause and effect relationships, and even at their minuscule size they are exploding, squirting, and engorging into each other. I must also mention the sly humor in all of his work, which keeps it out of the black hole of graphic art that poses as painting. The forms he uses become environmental elements of his frothy, flirty intercourses; there is even some foreplay, before and after and then again.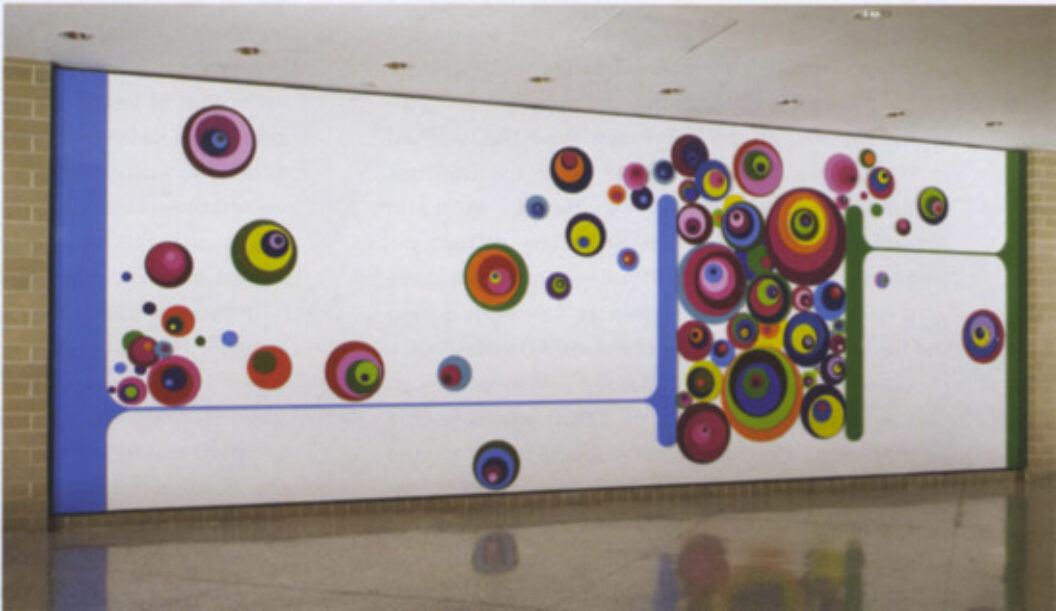 Ramirez's latest work is an installation mural in a local school. The imagery is laid out in enamel plates, jostling candy-colored discs resembling Marcel Duchamp's 1935 Rotoreliefs. Ramirez's discs move visually, not mechanically, and are full of personality and delight. But his most ecstatic work is his proposed street-lamp design for Battery Park. Taking his morphing, sensual, dance-like imagery off the walls and into the streets is a joyous response to working in these times of depraved indifference. It's a way to help us appreciate, through playfulness, what is truly human in our nature.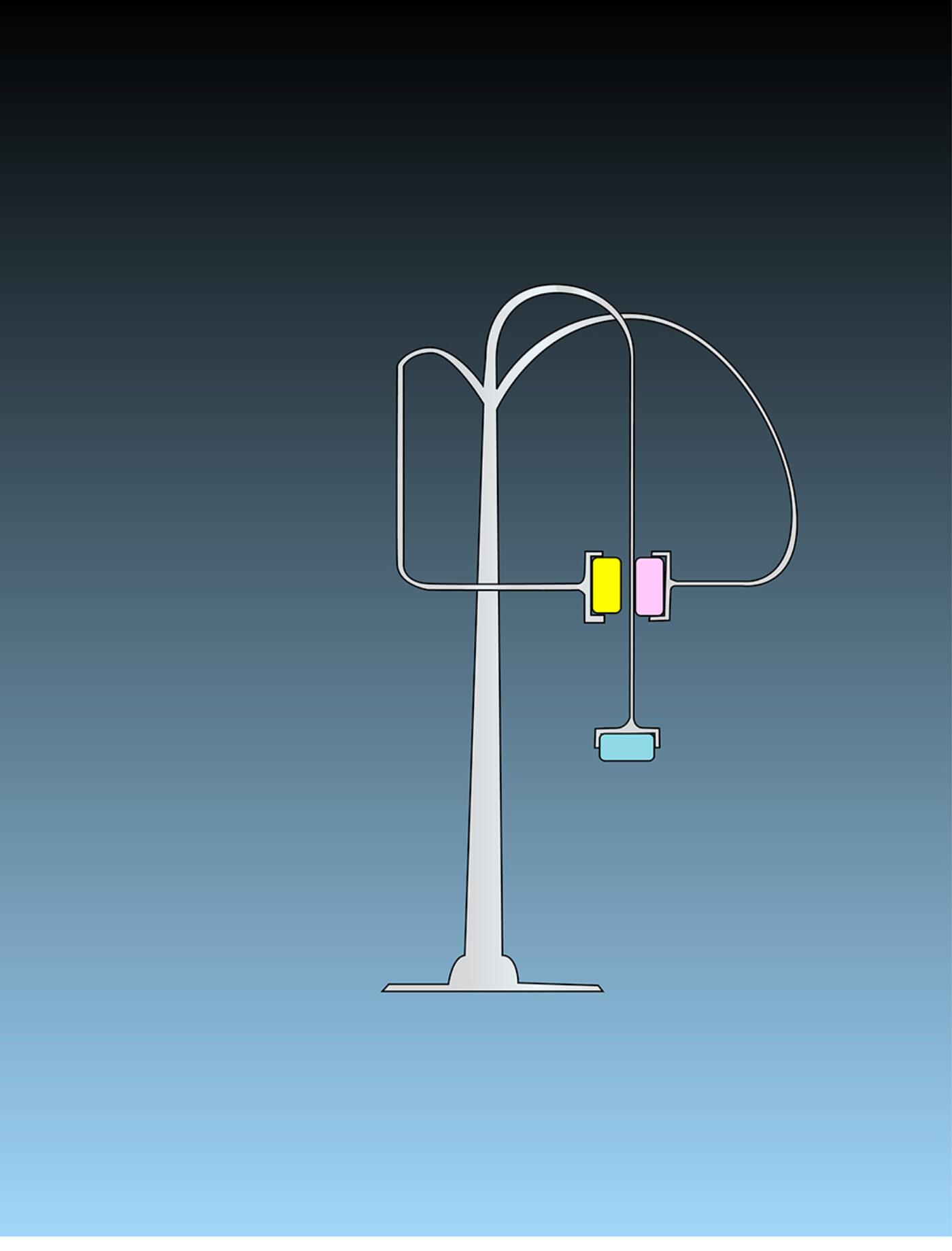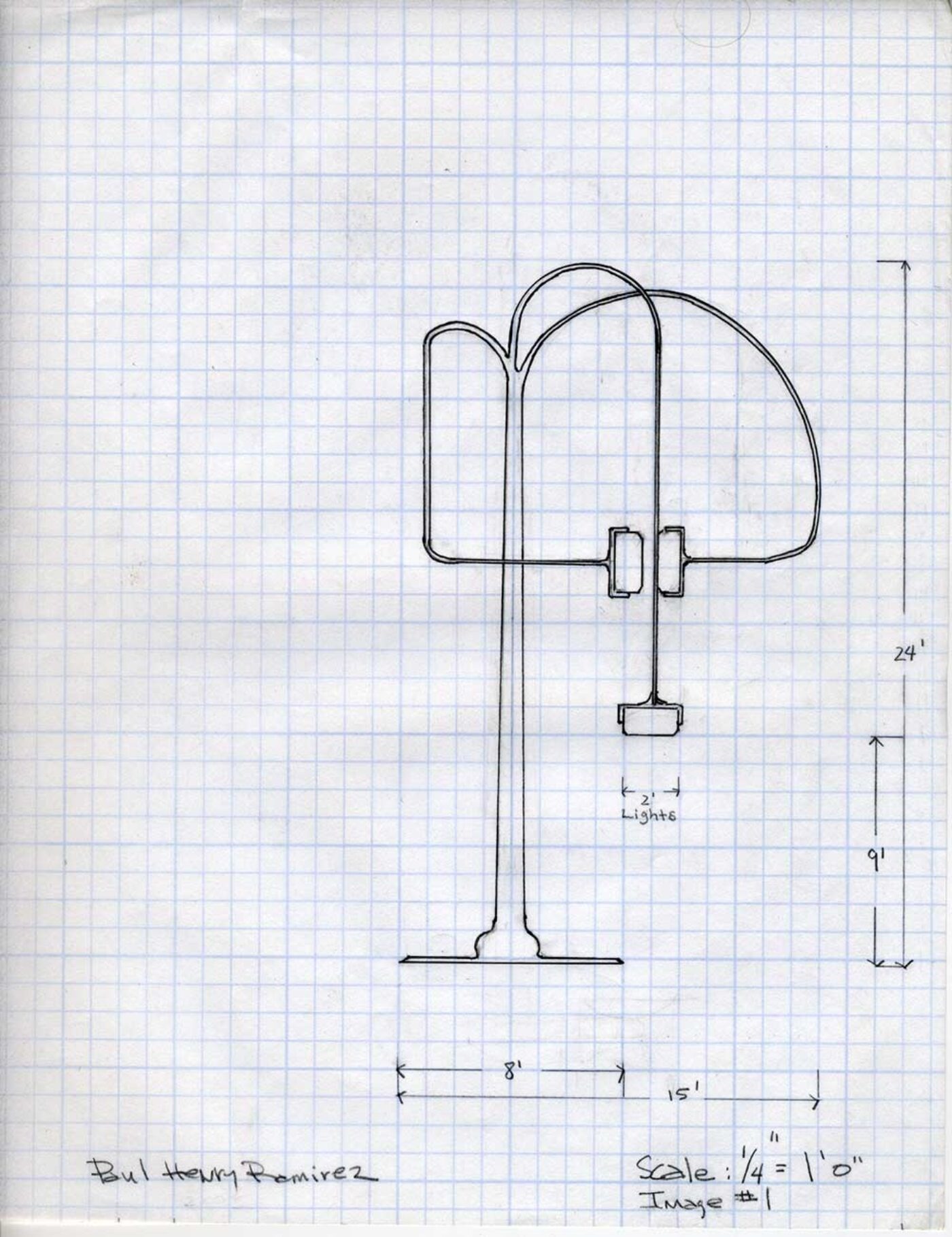 The image of Going Up Up Up is courtesy of the artist, the City of New York Department of Cultural Affairs Percent for Art Program, and Caren Golden Fine Art, New York. Going Up Up Up was commissioned by the New York City Department of Cultural Affairs Percent for Art Program, and the New York City Department of Education.
Roberto Juarez is an artist living in New York.
Originally published in
Featuring interviews with Gabriel Orozco, Gronk, Virginia Fields, Margo Glantz, Salvador Plascencia, Jorge Hernandez, Cherrie Moraga, Doña Julia Julieta Casimiro, Alberto Kalach.