Paul Chan's Selected Writings, 2000–2014 edited by George Baker and Eric Banks by Alan Gilbert

Discover MFA Programs in Art and Writing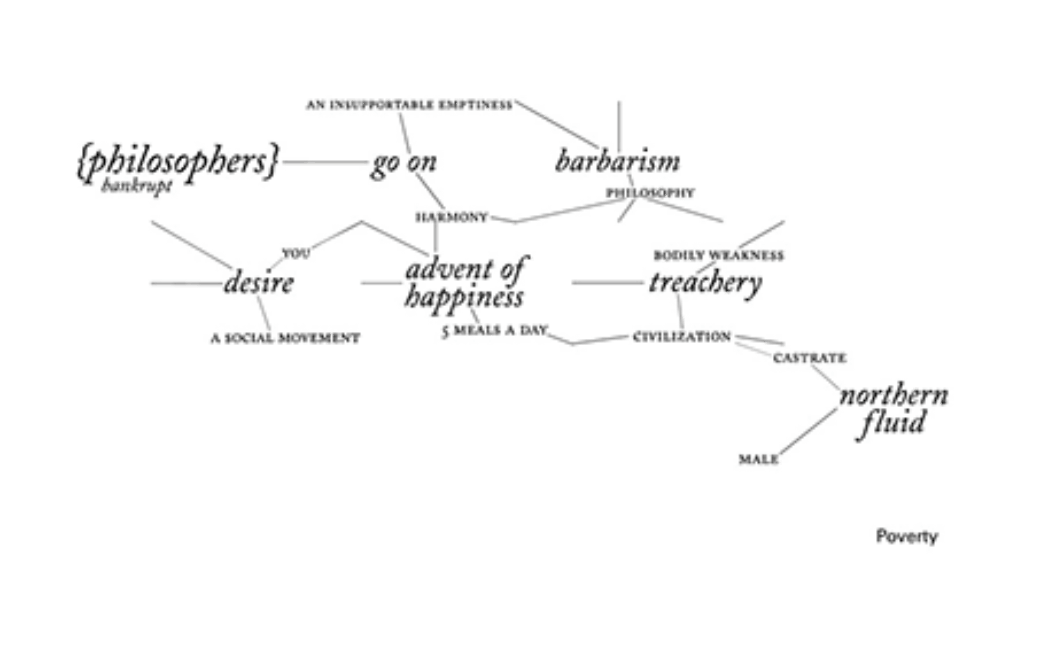 SCHAULAGER, LAURENZ FOUNDATION AND BADLANDS UNLIMITED, 2014
When I went to hear Paul Chan at the Public Art Fund Talks series here in New York City in the spring of 2008, I fully expected, as I'm sure many others did, a fairly conventional PowerPoint presentation during which an artist shows oftentimes too many slides of her or his overall body of work, generally in chronological order, while making brief comments on individual pieces or important groupings—i.e., the typical artist talk. But upsetting expectations is a crucial aesthetic-political aspect of Chan's work. In fact, Chan didn't show a single image, and his talk wasn't directly about his art. Instead, he connected his teenage experience of the 1991 recession to the economic collapse of 2007, emphasizing the way in which vast and impersonal economic forces are experienced concretely in specific environments by unique individuals—his neighborhood McDonald's that went out of business, for instance. His talk, entitled "The Spirit of Recession," was published in the journal October a year later but in that version it included reproductions of Chan's abstract, collaged works on paper interspersed as footnotes.
Included in Paul Chan's Selected Writings, 2000–2014, skillfully edited by George Baker and Eric Banks, these images now dominate the pages dedicated to the essay, more fully rupturing the history it presents. Other vast and impersonal forces have remained a constant in Chan's art and writing, whether negatively or positively: the inexorable violence brought to life in the nearly six-hour-long video projection Sade for Sade's Sake (2009) with its silhouetted and pixilated shapes anonymously violating each other (an excerpt of which is embedded in the digitally enhanced electronic version of the book), or, conversely, the way he describes the artistic process in the short essay "Wanderlust": "Sometimes when I make work, there is a moment when what I want to make and what I make it with, fuse in such a way that the piece begins, against my intention, to take on a form of its own. It is as if I am no longer the prime mover. At this point what is in front of me becomes as strange to me as I am essentially to myself. This is the point I am always trying to reach."
Divided into four sections—on the relation of art and politics, on his own art, on other artists and thinkers, and one including many of his stunning image-text fonts and drawings—the volume collects philosophical texts, travelogues, allegory and fable, maxim and aphorism, poems, political analysis, statements, a commencement address, exhibition catalogue contributions, etcetera. Chan is not an artist who also writes; he's an artist and a writer. He brings to ideas the same rigor, obsession, and imagination he applies to his art. In the process, he stakes a position just slightly in the future of the present moment, yet too grounded in the exigencies of everyday life to simply be called utopian.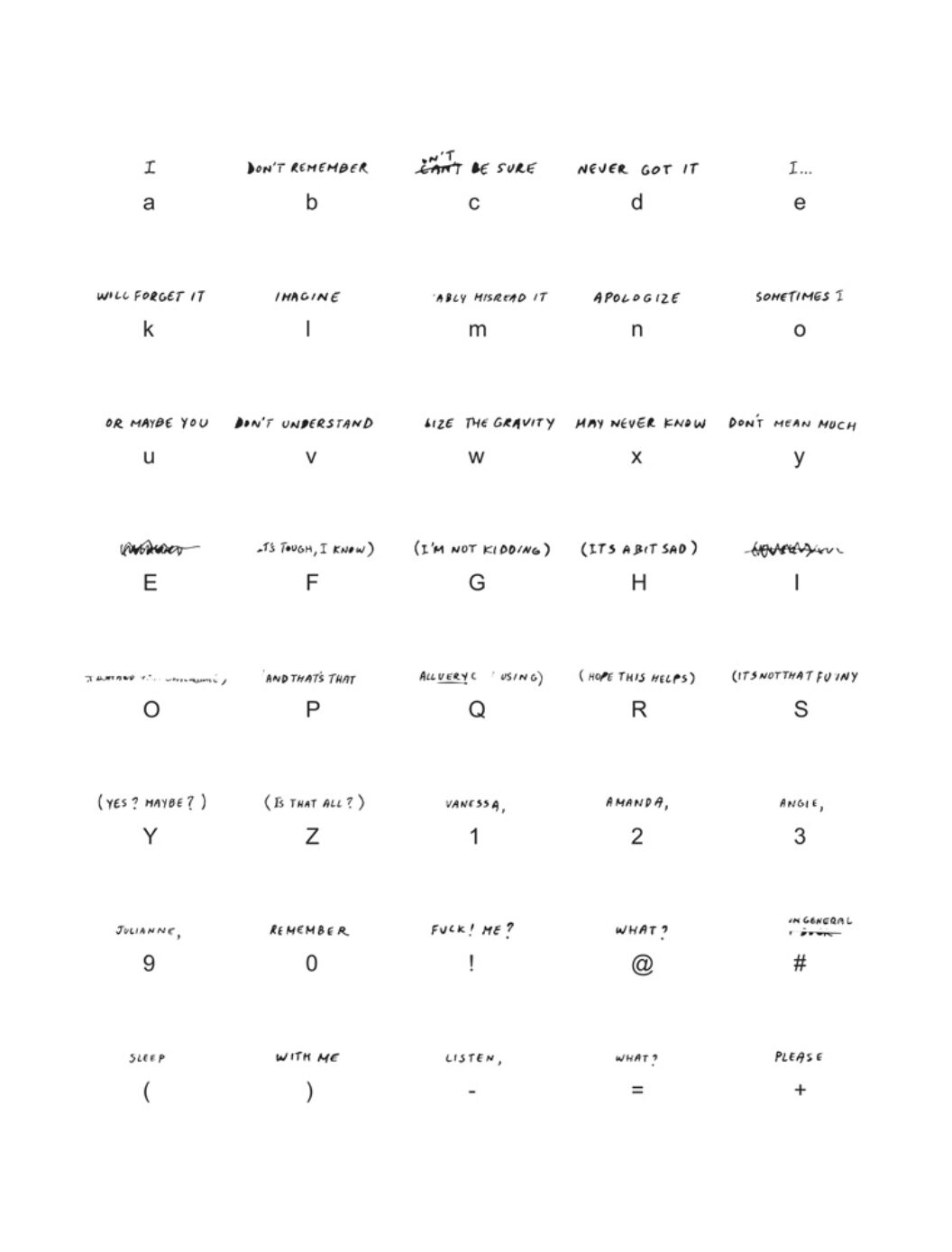 Alan Gilbert is the author of two books of poetry, The Treatment of Monuments and Late in the Antenna Fields, as well as a collection of essays, articles, and reviews entitled Another Future: Poetry and Art in a Postmodern Twilight.
Originally published in
Featuring interviews with John Ashbery, Charlemagne Palestine, Juan Isle, Giuliana Bruno, Lola Arias, Roxane Gay, Tania Bruguera, and Joe Sola.