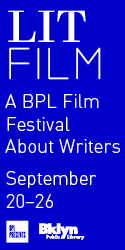 With the release this spring of Lady Vengeance, a kidnapping tale rendered in grim, minimalist tones and featuring seat-squirming violence, Korean director Park Chanwook ties up his methodically and ambitiously conceived revenge trilogy (with Sympathy for Mr. Vengeance, 2001, and Oldboy, 2003). Straddling "write what you know" and "write outside your experience," Park has in this last installment infused his revenge theme with an intense religiosity (he was raised a strict Catholic) and explores the palimpsest of salvation-seeking sin through a complex female protagonist (his first).
Lee Geum-ja (played stunningly by Lee Young-ae) is victim, naïf, ice queen, conniver. Gentle as a lamb, cunning as a serpent, she is equally convincing in moments of anguished contrition and stoic sadism. Wrongfully imprisoned for murdering a young boy—a crime actually committed by her former teacher Baek (Oldboy's Choi Min-sik), a practiced pedophile who took her in as a pregnant teen—Geum-ja spends her 13 years in prison plotting revenge. Her post-prison conspiracy unfolds in several phases: a hysterical plea for forgiveness from the murdered boy's parents (she was an accomplice in the abduction); her search for and retrieval of the daughter she abandoned; and finally the revenge scheme proper, including creative contributions by former prisonmates. In the film's last section, Park proffers another thematic layer, that of community: Geum-ja assembles the families of all Baek's child-victims, a kind of council of retribution. Sharp objects are wielded, plastic raincoats donned, and it's hard to believe Park has brought us to this wild, disturbing conclusion and managed to engage, and even implicate, us in such madness.
On top of the elaborate plot settings and sequences, Park constructs a distinctly baroque emotional tone, layering black humor and nasty-tinged grotesque with an extravagant and often breathtaking visual sensibility that brings to mind master image-makers from Hitchcock to Krzysztof Kieslowski. In the end, Geum-ja's spiritual state remains ambiguous—how else could it be?—but Park's trilogy, perhaps more aptly considered a trinity, concludes with a gorgeous overlay of beauty and desolation.
Originally published in
Interviews Dana Schutz, Harrell Fletcher, Tacita Dean and Jeffrey Eugenides, Frederic Tuten and Bernard Henri-Lévy, Lynne Tillman and Paula Fox, Judd Ne'eman and Janet Burstein, Charles Atlas, and Marsha Norman and Adam Rapp.