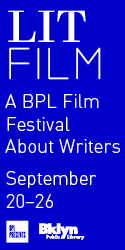 if the conditions for learning aren't humiliation
then I must be alone in order to be a modern
kind of student one whose failures have not made them
so anxious they are unable to be a steady archer 
this lesson explains my imperfections as a friend
of love I will die with not an ounce of blame
excepting a concept of Jesus's naturalistic gaping
wounds as if we were all just moving targets Venus backspins
today offering lessons in structured movement when 
walking on charnel ground all the thought crimes I've 
committed bundled in the mind cannot reverse
the waste that worldwide haste has made what of the fact
that as a child my father put a bow in my hands
and had me shoot at bales of hay beheld my good shot 
but I felt too guilty to use my skills in my own defense 
when others were defenseless and I indefensible it is ancient
this view of wanting to teach someone how to love you which
suggests that you expect the other person to (now sacrilege) 
change and I do—for my love demon is an OWL 
nocturnally enlarging the iris distinct was its beautiful 
inverted ogee the continuous eyebrow we stared at each other 
while in an aluminum bed with a braided belt on the 
nightstand my dreams then became storied and choreographed 
to compensate for unspeakable athleticism for instance once upon 
a time I was walking through the woods wearing a silver chest 
plate I drew a makeshift star above my heart with white grease 
pencil the owl's beak started moving oh to tear into me 
but no it said repeat after me ye shall not cut yourself 
nor make any baldness between your eyes not even for the dead
Stacy Szymaszek's most recent volume of poetry is Journal of Ugly Sites and Other Journals, which won the Ottoline Prize from Fence Books and was nominated for a Lambda Literary Award. Another journal book, A Year From Today, is forthcoming in 2018 from Nightboat Books. She is the executive director of The Poetry Project at St. Mark's Church in New York. 
Originally published in
Featuring interviews with LaToya Ruby Frazier and Fred Moten, Sergio De La Pava, Nina Hoss, Barbara Hammer, Joseph Keckler, Lydia Ourahmane, Kaneza Schaal, Hank Willis Thomas and Kambui Olujimi, and Summer Wheat.