Discover MFA Programs in Art and Writing
The season marks the beginning of OUR 25th YEAR. BOMB a magazine edited by practicing artists and writers, evolved over a year's time with the first published result issuing in May 1981. While the idea behind its inception remains our manifesto—presenting revelatory conversations between artists—our contents and our presentation have grown wiser and broader in scope. Our contributing editors as well—visual artists, composers, novelists, poets, and filmmakers—have grown and matured; once simply talented, they have pushed the boundaries of their respective fields. What ties these artists to BOMB is their generosity of spirit, the understanding that art grows out of communities. In celebrating the accomplishments of the minds that help form the magazine by example and choice, we hope to better your understanding of how we've reached our 25th year of publication.
Patrick McGrath's Ghost Town: Tales of Manhattan, Then and Now (September 2005), the latest addition to Bloomsbury's Writer in the City Series, consists of three gothic novellas. "The Year of the Gibbet" valorizes the New Yorkers who resisted the British occupation during the revolution. "Julius," an ode to Henry James and Edith Wharton, revisits Washington Square with all its class struggles, Puritanical repression, and ensuing eruptions. "Ground Zero," the most complex of the three, relies on a narrator McGrath has developed with great wit and insight in earlier works as well: the unreliable narrator. In this case, an extremely knowledgeable psychologist tangled with latent neurosis herself. Here she relates the tale of one of her clients, a civil rights lawyer who falls in love with a prostitute in the aftermath of 9/11. At a time when facts are being obfuscated by politicians and the media, it is especially apropos that the reader's self-reliance be brought to bear in sorting out the truth.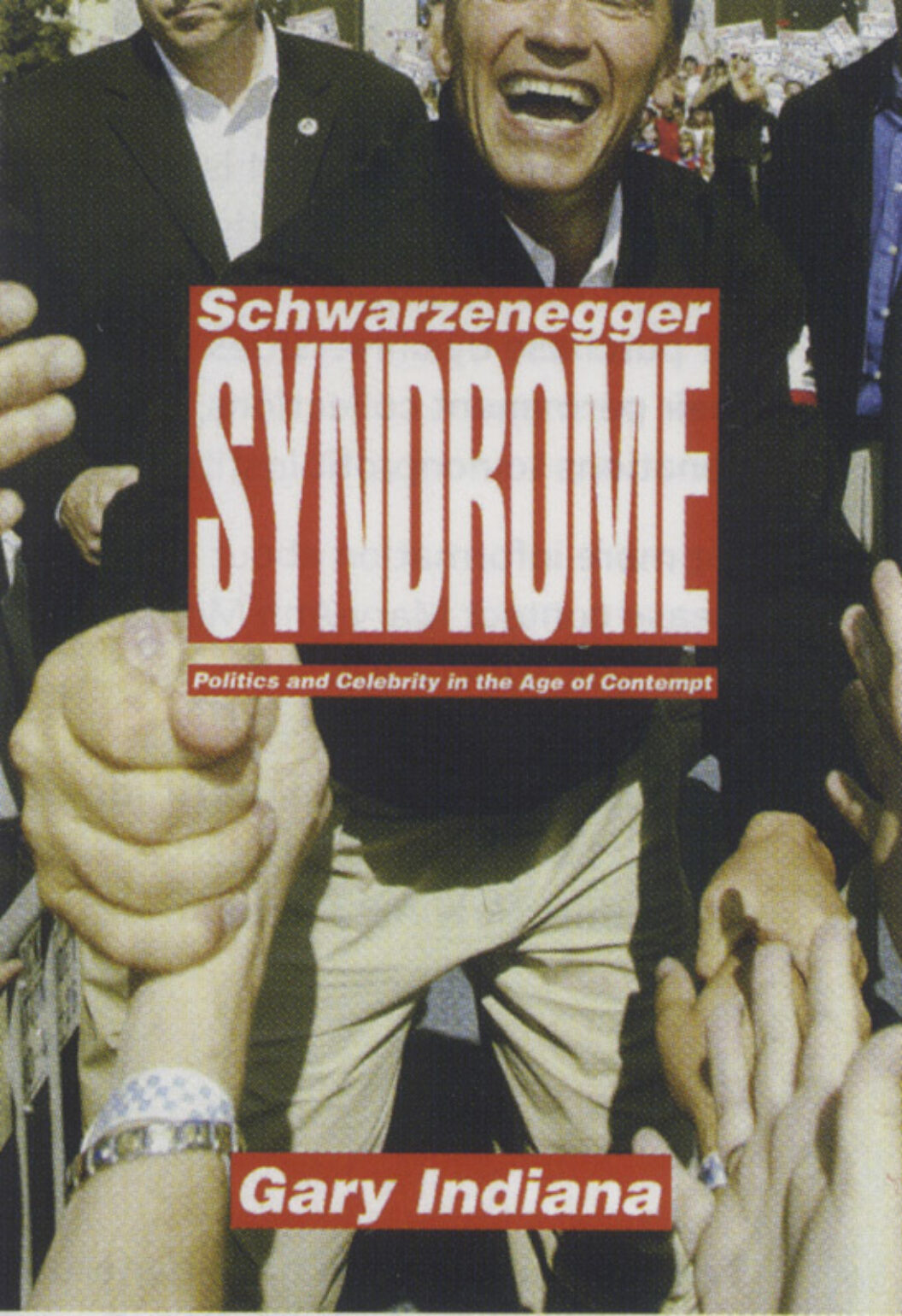 Which brings us to Gary Indiana's scathing sendup of pop and political culture, Schwarzenegger Syndrome: Politics and Celebrity in the Age of Contempt (New Press, June 2005). A well-researched gem that presents an almost raucous analysis of the distortions presented to the American people by self-interested parties including the current administration and, yes, the press, this book is a must-read for anyone trying to understand whether we still do live in a democracy and what our role in its demise or its rebirth might be. Syndrome begins with the Supreme Court's decision to halt the recount in Florida in 2000, effectively putting Bush into office; jumps to the 2004 Republican National Convention and its pre-sorted cast, specifically Arnold Schwarzenegger; and climaxes with the recall vote that elected the Terminator governor of California. A socio-historical meditation on the far-reaching implications of these manipulations, the book would be worth picking up for its bibliography alone, from the great Hannah Arendt to Mike Davis (City of Quartz). Schwarzenegger Syndrome leaps beyond Indiana's satirical tropes on American life: "If the will to power had so distorted perception that the people, given a choice, would choose against their own interests, whatever calamity ensued couldn't be blamed on the failure of other candidates to effectively present an alternative, or on the press's failure to interest people in a real analysis of issues, but rather on the people themselves."
Caryl Phillips's latest novel, Dancing in the Dark (Knopf, September 2005), is set in turn-of-the-century New York: Marshalls Hotel, the hangout for comedians and dancers of color; brownstone Harlem; Broadway and the Ziegfield Follies. Two talented vaudevillians, Bert Williams and George Walker, performed their first New York act, "The Two Real Coons," alongside acts called "The Merry Wops" and "The Sport and the Jew." Williams and Walker were actual celebrities—reinvented through Phillips's deft and nuanced portrayal of character—the first black entertainers to become famous in America, when Williams made the fateful decision to don blackface and play "the coon" to Walker's rake, Bon Bon Buddy. The reaction of Williams's father to his son's performance synthesizes the tragedy. "A heart heavy like a stone, his handsome West Indian son a stage nigger in America, the boy's own heart leaden with guilt, his mouth stopped up, his words trapped in his head, unable to reach out to father or wife, deaf to everything but the roar of the white audience." It's a hidden world, behind the stage, in the heart of a black man: one that Caryl Phillips lays bare with astounding acumen.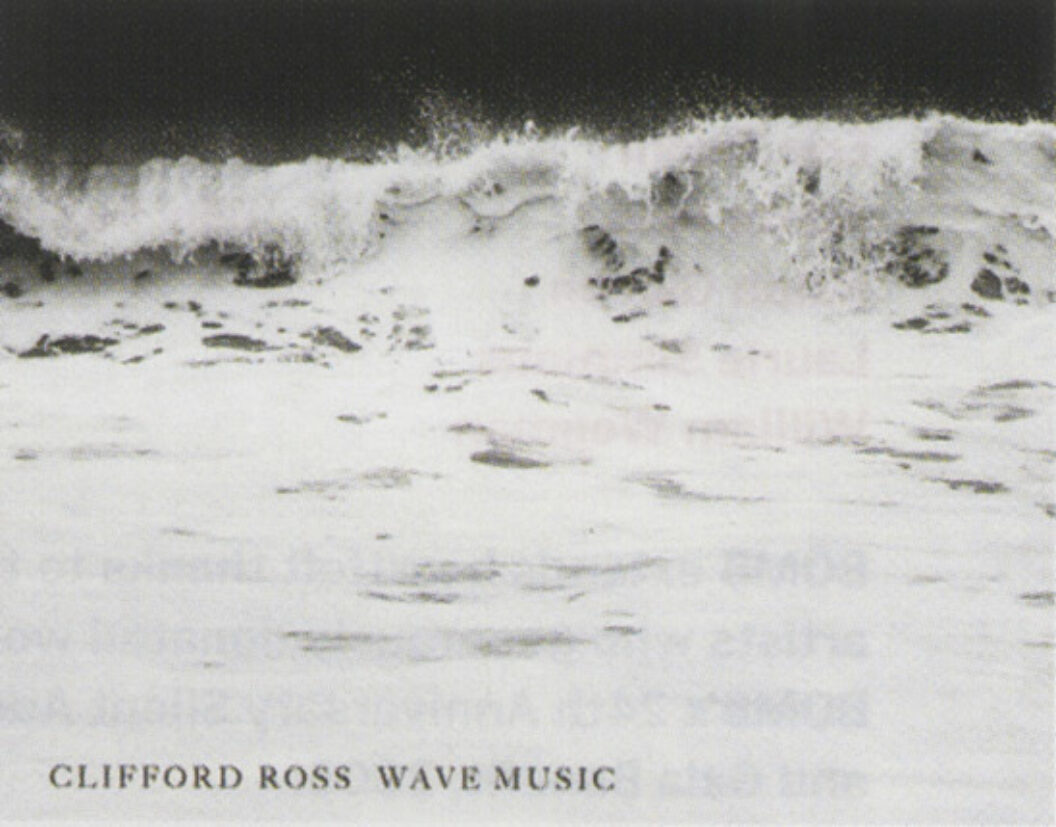 In Wave Music (A Blind Spot Book, Aperture, April 2005), Clifford Ross begins a journey toward the sublime with dramatically still photographs of hurricane-frenzied waves racing to shore. These are startling, voluptuous black-and-white photographs. As Arthur Danto points out in his lucid introduction to the book, the visible world does not reveal what we see in these photographs. "The waves have that immobilized mobility of the whipped and fluttering garments Bernini carved for his angels." The Hurricane photographs alone would be an impressive book, but Ross's artistic investigation of dark and light brought him to photograph the sky as abstract form, and finally light itself. This transformation from the turbulence of the storm photographs to the next series, Horizon, to the next, Grain, is visually akin to meditation. Danto likens it to Hegel's triad of Being, Nothing, and Becoming. Designed by Ross himself, the book closes with a generous interview by the inimitable A. M. Homes about the creative process—generous because Ross devotes so much time to a discussion of other contemporary artists, including Gregory Crewdson, Richard Misrach, Vera Lutter, and Mike and Doug Starn.
Protected by the papal aristocracy of late-16th-century Italy, Caravaggio painted masterpieces—of the martyrdom of Christian saints for its churches and of provocative, mythical boys for its salons. An adventurer whose life's trajectory can be traced through his revolutionary paintings—his models were laborers and gypsies, prostitutes and hustlers—as well as a paper trail of court appearances (or disappearances) for assault, harassment, whoring (with both sexes), libel, and murder, Caravaggio was reviled by peers for his genius as well as his misconduct. Only a novelist of the stature of Francine Prose could weave the sensationalism, the brute force of his nature, and the demons and angels haunting his paintings into a tale that so convincingly reveals the full impact of the artist, his time, and his legacy. (Caravaggio: Painter of Miracles, HarperCollins, October 2005.)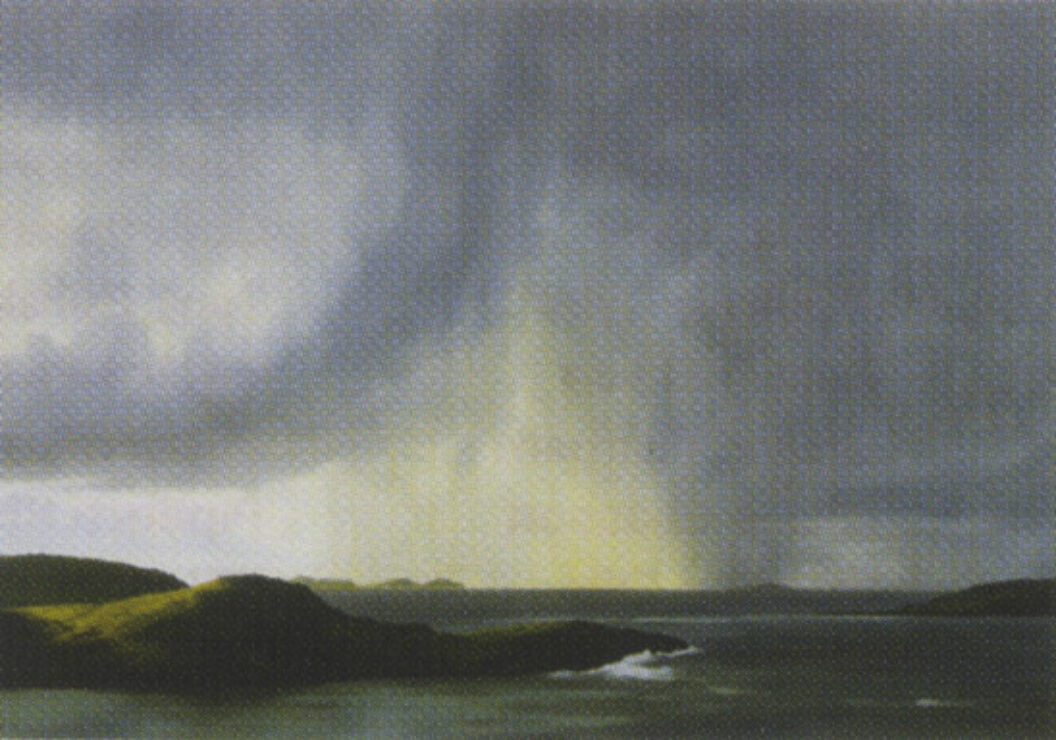 April Gornik: Paintings and Drawings (Hudson Hills Press, February 2005), published in honor of Gornik's mid-career retrospective—one that began at the Neuberger Museum of Art in Purchase, NY, and will conclude its tour this fall at the Sheldon Memorial Art Gallery in Lincoln, NB (through October 23)—reproduces the ecstasy and mystery of Gornik's land- and seascapes. With a seminal essay by Donald Kuspit and a conversation between the artist and curator Dede Young, the book is invaluable in defining Gornik's vivid contribution to American Luminist painting, whose practitioner-mystics include Albert Pinkham Ryder, Frederic Edwin Church, and Martin Johnson Heade. Seeing their work, Gornik said, "was like getting a call from a long-lost relative." Gornik's mirrored landscapes, replete with the hypnotic pull of dark storms and indelible light, speak to our most primitive yearnings—for if William Blake is right, we long for hell as much as we long for heaven. New Yorkers can see Gornik's paintings at Danese Gallery, November 17–December 23.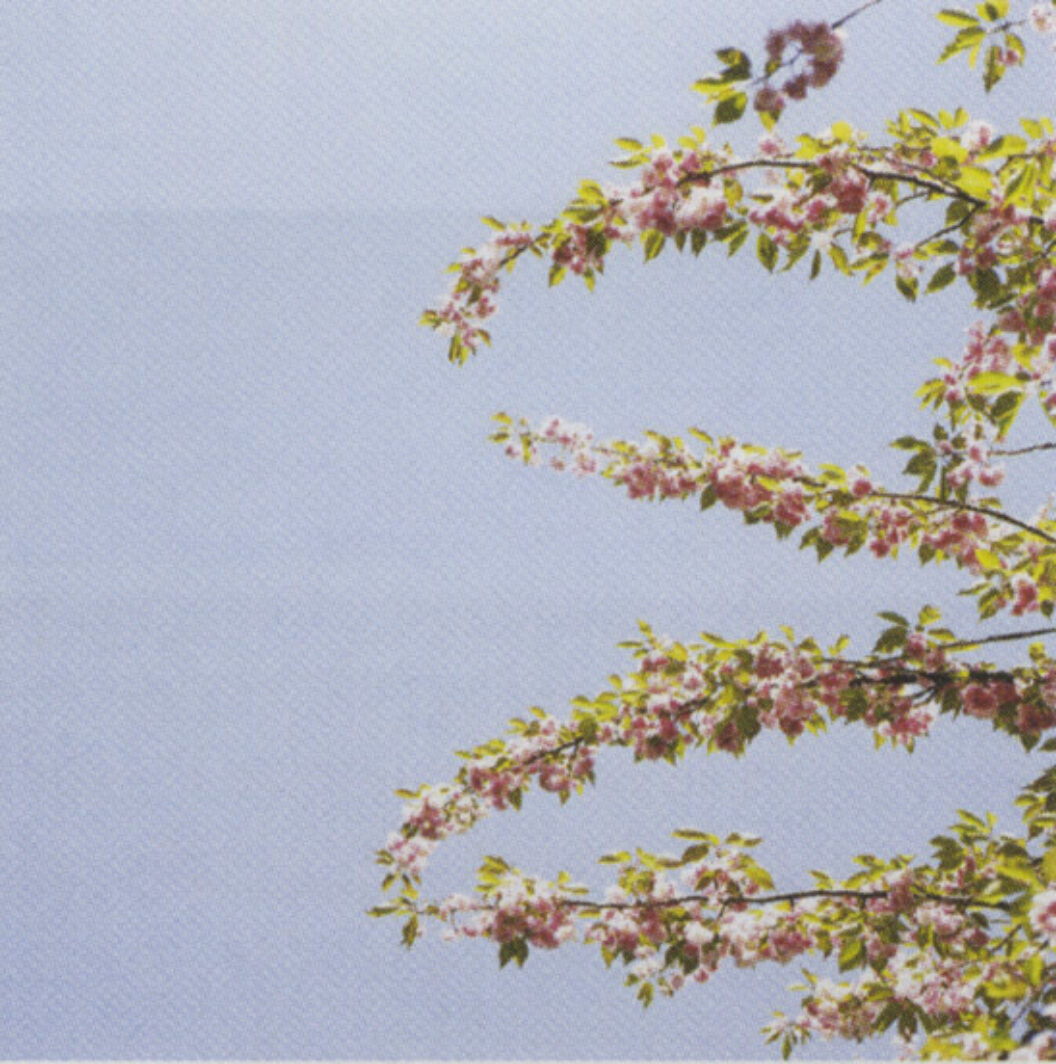 Years ago, Sally Gall saw in one of Gornik's paintings the doppelgänger of a photograph she had taken: a line of trees and their reflection in a body of water. (Their subsequent conversation in the Summer 1993 issue of BOMB can be read here.) Gall's 25-year survey at Julie Saul Gallery (September 9–October 15) includes two decades of landscape photographs that began with small prints of formal gardens taken with a Diana camera. Gall has traveled to extreme locales for her art, from subterranean depths in dusky caves to Scotland's eerie northern coast of wind-formed boulders. These are formally abstract landscapes, made richer by Gall's assured technique.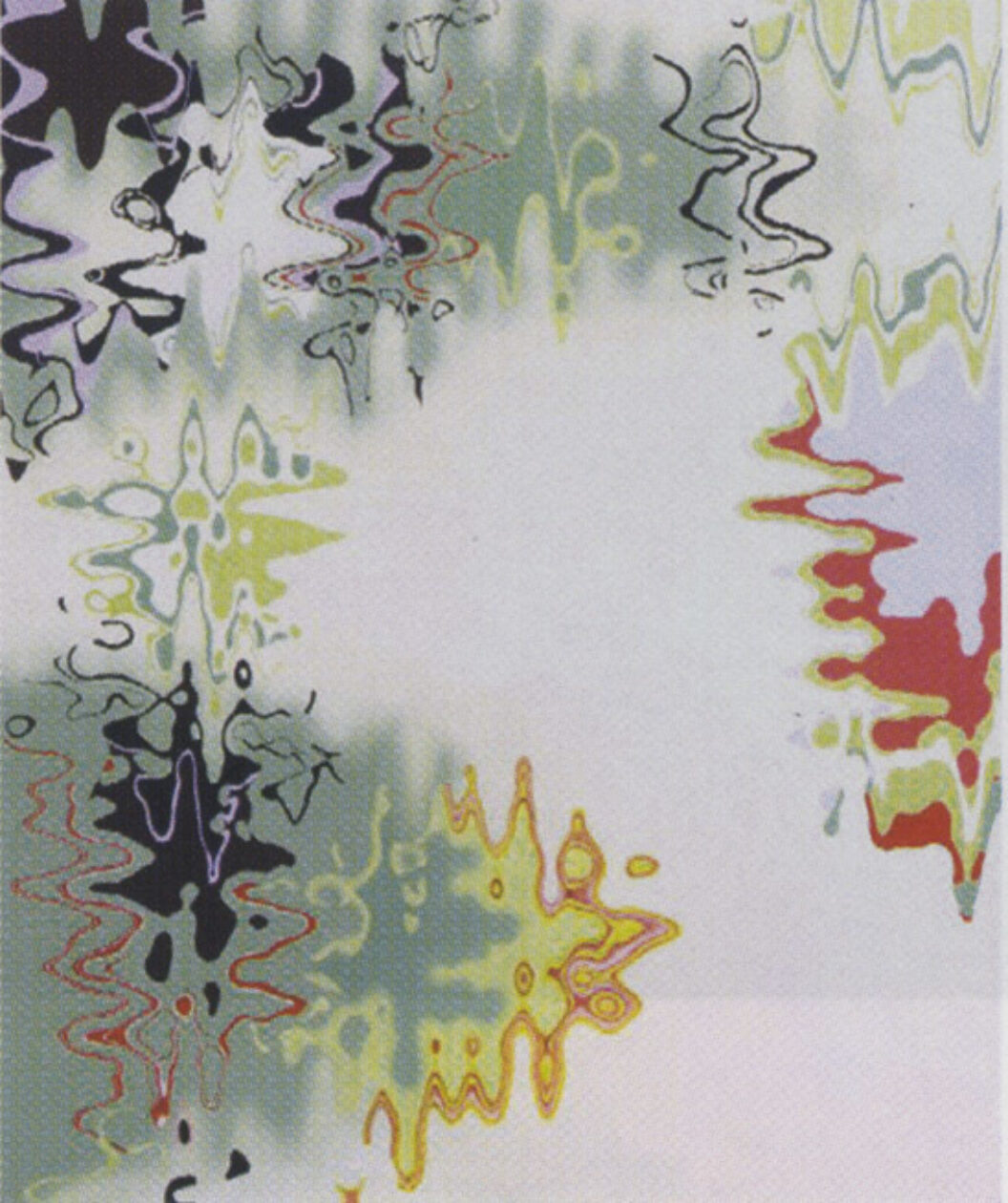 The gestural becomes iconic in Shirley Kaneda's electrifying abstract paintings. In her latest canvases, Kaneda translates multiple generations of images of her past work into colorful, highly distinct, and detailed forms in paint. While the cool irony of Pop art is certainly an influence, this is work in translation from the painter's past, abstract imagery remade into a contemporary present. In Paris at Galerie Jean-Luc & Takako Richard, September 9–October 23.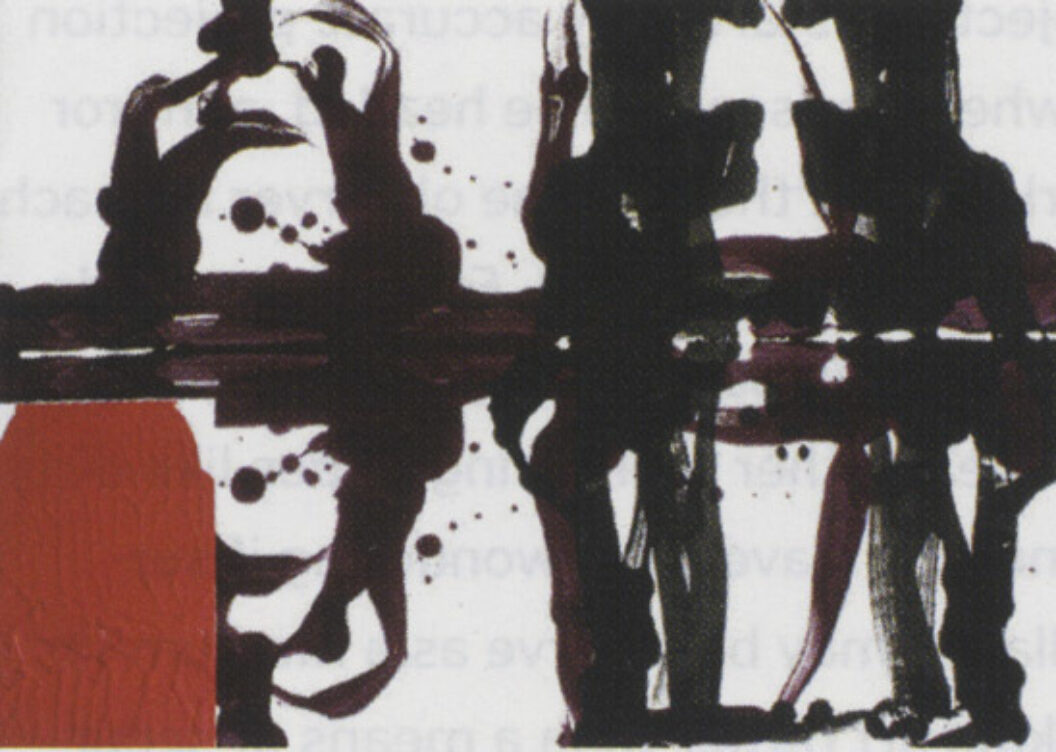 George Negroponte's enigmatic drawings have always put me in mind of Henri Michaux's drug-induced ink sketches. Perhaps because both artists trace what Negroponte calls "the weight of each mark or shape," and in each the gesture is central to association and metaphor. He explains his process: "Every finished work consists of two or three fused drawings. In this context, a torn-out detail becomes central; any fugitive mark or smudge or spill could find its vital space. It is a dance between surrender and intention." At Jason McCoy, Inc., September 15–October 22, 2005.
It's late to be including Amy Hempel's subtle renderings of divorce and affairs in The Dog of the Marriage (Scribner, February 2005), but not too late to buy it; Hempel is one of our masters of the short story, in the tradition of O'Connor and Carver. In other words, the less said, the more revealed.
—Betsy Sussler
Originally published in
Featuring interviews with Arturo Herrera and Josiah McElheny, Jennifer Bartlett and Elizabeth Murray, Lincoln Perry, Anthony Downey and Yinka Shonibare, Eliot Weinberger and Forrest Gander, Lionel Shriver, Noah Baumbach and Jonathan Lethem, George Lewis and Jeff Parker, and David Rabe and Evangeline Morphos.