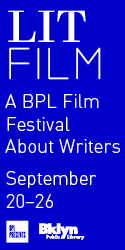 There was, on the outskirts of Medellín, a quiet and peaceful village called Sabaneta. I know this for a fact because near there, on one side of the road coming from Envigado, in another village midway between the two villages, on the Santa Anita property of my grandparents on the left as you arrive, was where my childhood took place. Course I knew it. It was at the very end of the road, in the back of beyond. Farther on there was nothing; there the world started to drop away, get bumpy, veer off. And that was something I found out the afternoon we released maybe the biggest balloon the skies of Antioquia had ever seen, a diamond with 120 enormous pleats, bright, bright red so it'd stand out against the blue sky. You're not going to believe the size, but what do you people know about balloons? Do you know what they are? They're diamonds or crosses or spheres made out of flimsy rice paper and inside they have a small lighted candle which fills them with smoke so's they rise. People say the smoke is their soul and the candle their heart. When the balloons fill up with smoke and start to tug, we, the ones who're holding them, let them go and up the balloon soars, up to heaven with its heart lit up, palpitating, like the Sacred Heart of Jesus. Do you know who he is? We used to have one in the living room; in the living room of the house in Calle del Perú in the city of Medellín, capital of Antioquia; in the house where I was born, in the living room, enthroned, or rather (because I know you won't know the word) blessed one day by the priest. My country, Colombia, is consecrated to him. He is Jesus and he is pointing to his breast with his finger, and in the open breast nestles his bleeding heart: little drops of bright red blood, lit up, like the candle inside the balloon: this is the blood Colombia will shed, now and forever, world without end, amen.
But what was I saying about the balloon, about Sabaneta? Yeah, that the balloon went up and up and, propelled by the wind, leaving the turkey buzzards way down below, off it went toward Sabaneta. And us racing to the car and vroom! turning the ignition and following it along the road in my dear grandpa's Hudson. No, it wasn't in my grandpa's Hudson, it was in my pa's old jalopy. Yeah, it was in the Hudson for sure. I don't remember now, it was so long ago, I don't remember now … I do remember we were hurtling from pothole to pothole thud! thud! thud! along that beat-up road with the car going all over the place, just like Colombia afterwards went all over the place as far as we were concerned, or rather, just like it went all over the place as far as "they" were concerned, but not me, because I wasn't here, I came back later, years, decades later, I came back an old man, to die. When the balloon reached Sabaneta, it did a circuit at ground level, on the other side, and then disappeared. Who knows where it will have got to, China or Mars, or if it burnt up: its thin, pleated paper burned easily, a spark from the little candle would have been enough, just like a spark was enough for Colombia to be set alight afterwards, to set "them" alight, a spark that came from who knows where. But why do I worry about Colombia if it's no longer mine, if it's alien to me?
I came back to Sabaneta with Alexis, accompanying him on a pilgrimage. Alexis, yeah, that's what he calls himself. The name is nice but I didn't give it to him, his ma did. According to the habit poor people have of giving their kids the names of rich, extravagant, foreign types: Tayson Alexander, for example, or Faber or Eder or Wílfer or Rommel or Yeison or what have you. I don't know where they dig these names up from or how they invent them. It's the only thing they can give their kids to provide them with a bit of a head start in this miserable life—a vain, stupid, foreign or invented name, showy and ridiculous. Well, ridiculous I thought, when I first heard them, but now I don't think that way. They're the names of bloodstained hit men. More forthright than a bullet and its charge of hate.
You don't need me, of course, to tell you what a hit man is. My grandpa, sure, he'd need me to, but then my grandpa died years and years ago. He died, my poor grandpa, knowing nothing of the overhead railway or hit men, smoking Victoria cigarettes, something you've never even heard of, I bet. Victorias were the old folks' basuco, and basuco is the impure cocaine kids smoke today to see a twisted world more twisted. Or not? Correct me if I'm wrong. Dear Grandfather, if by chance you can hear me from the other end of eternity, I'm going to tell you what a hit man is: it's a young guy, sometimes a kid, who kills to order. And the men? In general, they're not men; here, the hit men are kids or young guys, 12, 15, 17 years old, like Alexis, my one true love: he had bottomless, clear, green eyes, of a green as beautiful as any out on the grassy plains. But if Alexis had purity in his eyes, his heart was stricken. And one day, when he most wanted it, when he least expected it, they killed him, just as they're going to kill us all. Our ashes are all headed for the same cemetery, the same Elysian Fields.
Today the Virgin of Sabaneta is María Auxiliadora, but she wasn't in my childhood: it used to be Our Lady of the Carmelites, and the parish was Santa Ana. As far as I understand these things (which isn't that far), María Auxiliadora is now the property of the Salesian Fathers, while the parish of Sabaneta itself is under the influence of the lay preachers. So how did María Auxiliadora fetch up there? Well, I don't know. When I returned to Colombia I found her there, enthroned, presiding over the church from the altar on the left, working miracles. On Tuesdays, a vast crowd used to arrive in Sabaneta from all parts of Medellín to pray to the Virgin, to beg, beg, beg, which is all poor people know how to do, along with having kids. And among that heaving throng, the young guys from the slums, the hit men. Sabaneta had long ceased to be a village and become just another Medellín barrio. The city had overtaken it, swallowed it up; in the meantime, Colombia had slipped from our hands too. We were, from afar, the most criminal country on earth, and Medellín the capital of hate. But such things aren't said, they're known, if you'll pardon me.
So I returned to Sabaneta for Alexis's sake, accompanying him the morning after the night before, when we'd met for the first time. Since the pilgrimages are on Tuesdays, it had to have been a Monday we met: in the apartment of my distant friend, José Antonio Vásquez, a survivor of that antediluvian Medellín that the expansion to the town swept away, and whose name I ought to omit here but won't for the simple reason that you can't tell stories without giving first names. And without a surname? Without a surname they're not going to confuse you with someone else and then kill you on account of business. "Here, I'm making you a present of this beauty," José Antonio said when he presented me to Alexis. "He's already got ten or more victims to his name." Alexis laughed and I did too and of course I didn't believe him, or rather I did. Afterwards, he said to the young guy, "Right then, take this one off to get to know the butterfly room." "This one" was me, and "the butterfly room" a box room at the end of the apartment which, if you will permit me, I will attempt to describe quickly, on the way to the room, without Balzacian embellishments: A room embellished, more than Balzac could ever have imagined, with sticks of furniture and old clocks; clocks, more clocks, old and dead clocks, on the wall, on the table, by the dozen, by the ton, all stopped at different moments, scoffing at eternity, negating time. They existed in greater disharmony, those clocks, than the inhabitants of Medellín. What was behind my friend's obsession with clocks? God only knows. The obsession the years had cured him of was young boys: they passed through his apartment and his life without him laying a finger on them. A perfection I still haven't attained, but one I'm close to: as close as I am to death and the worms. In short, through that apartment of José Antonio's, among its clocks stopped like dates on the tombstones in a cemetery, there passed an infinite number of very alive boys. Or rather, I mean to say, alive today and dead tomorrow, which is the law of the world, albeit that they were murdered: murdered young murderers, freed of the ignominies of old age by flagrant dagger or compassionate bullet. What were they up to there? Generally nothing: they went from being bored outside to being bored inside. In that apartment you never drank or smoked: neither marijuana nor basuco nor anything else. It was a temple. And not even that: go to the cathedral or the metropolitan basilica and you'll find ruffians smoking marijuana on the back pews. Note the smell of the smoke; don't mistake it for incense. Anyway, between all those mute clocks a furious television blared out soap operas and between one soap opera and the next the song and dance of the news: That today they killed so-and-so and last night such-and-such. That two hit men killed so-and-so. And the hit men in the apartment all very serious. Let's hear it for the news! How behind the news the newscasts are! And it's because there's one law of the universe that never changes: Death always travels faster than information.
Just what did José Antonio gain from that coming and going of young men, of criminals, through his house? That they might rob him? Might kill him? Or is it that his apartment was maybe a brothel? God forbid. José Antonio is the most generous character I've ever known. And I say character and not person or human being because that's what he is, a character, like something from a novel, something not encountered in real life, since in fact who but he would take it into his head to make presents of young boys, the best present there is? "These boys belong to nobody," says he, "they belong to whoever needs them." Put like that, this is communism; but the way he put it into practice was a work of charity, the 15th good work missing from the catechism, the greatest and noblest of all, more noble than giving drink to the thirsty man or helping the dying man die in peace.
"Right, then, take this one off to the butterfly room," he said to Alexis, and Alexis, laughing, took me off. The room is a tiny box room with a toilet and a bed between four walls that have imperturbably seen what I've never seen in all my years of globe-trotting. But what these four walls haven't seen are butterflies, because in the butterfly room there aren't any. Alexis began undressing me and me undressing him—he with an innocent spontaneity, as if he'd known me forever, as if he were my guardian angel. I'll spare you the pornographic details and we shall move on. Let us move on to Sabaneta in the taxi we were traveling in, along the same dilapidated road as a hundred years ago, from pothole to pothole: Colombia changes but remains the same; this is the new face of the same old disaster. Aren't those pigs in the government capable of paving such an essential road, one that runs through the middle of my life? Gonorreas! (Gonorrea is the biggest insult in the slums of the comunas, and I'll explain what the comunas are later on.)
I noticed something unusual along the road: that between the new barrios of look-alike houses there remained standing, unchanged, some of the old peasant houses of my childhood, and the most magical place in the universe, the Bombay Bar, which used to have a gas pump, or rather a gas station, beside it. The pump was no longer there, but the bar was, with the same beamed ceiling and the same walls made of whitewashed adobe. The furniture was modern, but what did that matter? Its soul remained locked in there. I compared the Bombay with my memory of it and it was the same, in the same way as I've always been me: child, adolescent, man, old-timer, the same tired rancor that forgets all grievances, being too lazy to remember them.
I don't know if, in among the peasant houses that remained, there was the one with the Nativity scene, or rather, I should say, the one with the most beautiful Nativities ever created by man since the custom was established of setting up mangers or cribs in December to commemorate the arrival on this miserable earth in a stable, in a manger, of the Christ Child. All the little peasant houses along the road once we left Santa Anita walking toward Sabaneta used to have a Nativity scene and they'd open the windows of the little rooms that gave onto the front porch so we could see it. But there was no Nativity more beautiful than the one belonging to the little house I'm talking about: it occupied two rooms, front and back, full of marvels: lakes with ducks, flocks of sheep, shepherds, little cows, little houses, little roads, a tiger, and high up on the mountain, at the very top, the manger in which Baby Jesus was going to be born on the 24th of December. But we were barely at the 16th, on which the novena, the series of prayers, began and on which we set up the Nativities, and it was exactly eight days to the happiest day, or night, of all. Eight days of interminable waiting for the happy event. See here, Alexis, you have one advantage over me and it's that you're young, and me, I'm going to die soon, but mores the pity that you'll never live the happiness I've lived. Happiness can't exist in this world of yours of TV sets and ghetto blasters and punk fans and rock fans and soccer matches. When humanity sits on its butt in front of a TV set to watch 22 infantile grown-ups kicking a ball around, there's no hope left. It's sickening, pitiful, makes you want to give humanity a kick up the ass, send it headlong over the cliff of eternity so that it vacates the earth and never comes back.
Translated from the Spanish by Paul Hammond.
Paul Hammond is the translator of Michel Houellebecq's Whatever (Serpent's Tail, 1998), author of L'Age D'or (British Film Institute, 1998) and Constellations of Miró, Breton (City Lights Books, 2000), and the editor of The Shadow and Its Shadow: Surrealist Writings on the Cinema (City Lights Books, 2000). He lives in Barcelona.
Fernando Vallejo was born in Medellín, Colombia in 1942. Since 1971 he has lived in Mexico, where he has directed a trio of movies, Crónica Roja (1977), En la tormenta (1979) and Barrio de campeones (1981), and written several screenplays. His novels include the six-volume autobiographical saga El rio del tiempo (1985–1993), Our Lady of the Assassins (Bogotá, 1994), just out in English translation from Serpent's Tail, and Chapolas Negras (Bogotá, 1995).
Originally published in
Featuring interviews with Robert Mangold, Brian Tolle, Robert Pollard, Carl Phillips, Colson Whitehead, Kenneth Lonergan, and Guillermo Arriaga.