Discover MFA Programs in Art and Writing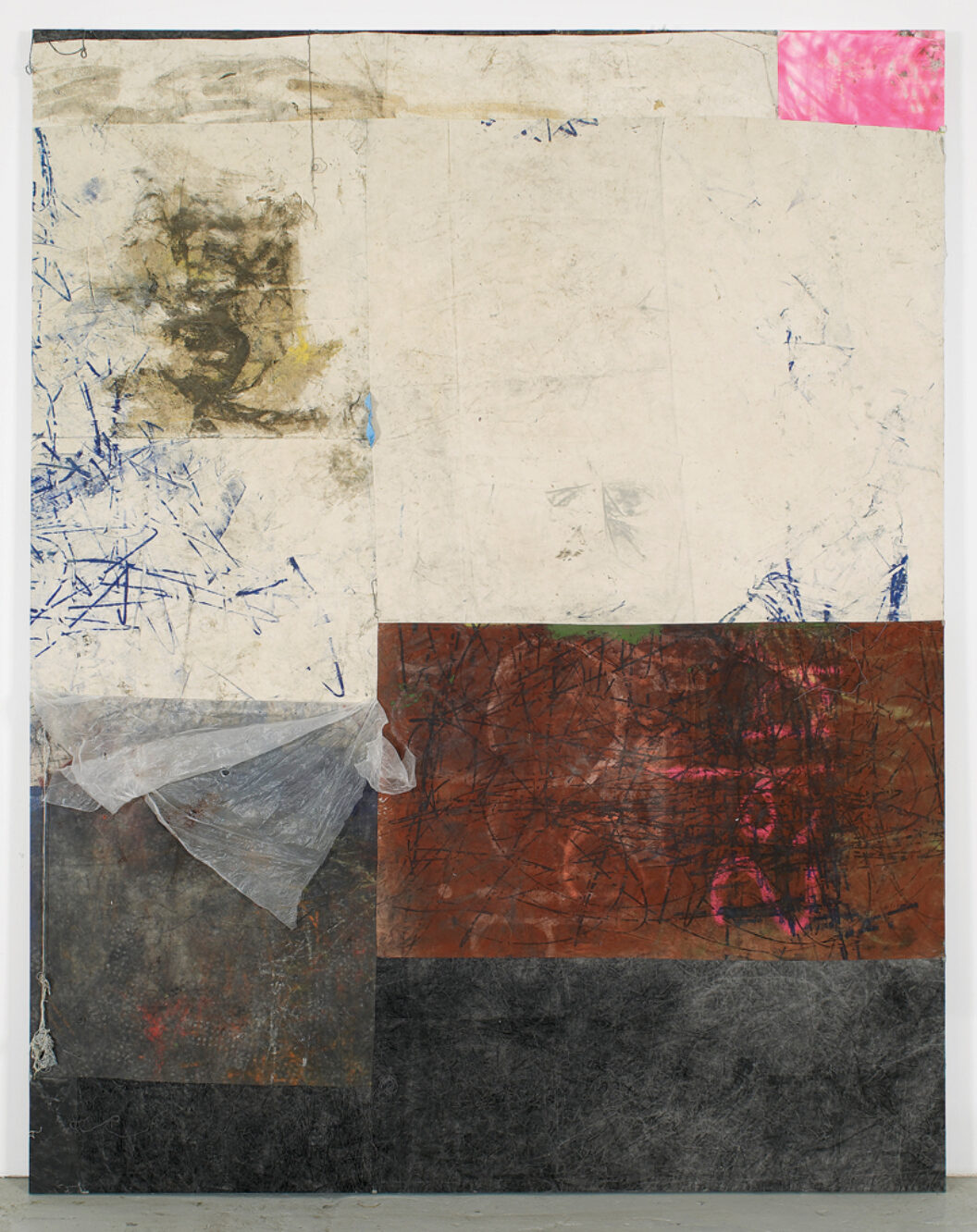 When I meet Oscar Murillo for the first time, it is in Central London. Murillo lives and works in East London. Anyone familiar with this city knows that the distance between East and Central is nothing to scoff at. Yet Murillo shows up unfazed on his bike—neon yellow and neatly folded by the time he enters the café—and greets me with a quiet warmth and open ease.
Murillo has had his fair share of journeys; he is a native of La Paila, Colombia, and a resident of London, who, just a day before our meeting, confirmed our appointment via mobile from Paris and, in less than 24 hours from when we meet, is scheduled to board a plane to Miami. Distance, displacement, movement: these are all concepts that Murillo explores in his practice—a manifestation of a body in transit, an artist's incisive inquiry into the geographies of space, both on the canvas and off, within the studio and out into the world beyond.
Born in 1986, Murillo is a recent graduate of London's Royal College of Art. A painter with a flair for the performative, he often works with video and participatory installation. As we talk, he shows me recent work on his computer, a range of paintings, as well as documentation of what the artist refers to as "family parties"—vibrant films, saturated with motion and color, of intimate gatherings of his friends and kin. These pieces—home videos, nearly—are illustrations of localized ceremony and everyday happenings, situated eons away from the white boxes of the art world. They are a window into the celebration and ritual of a collective public.
The canonized archetype of an artist alone in his studio—quickly expiring as we wade further into the tides of a global culture—is one that this artist, refreshingly, does not seem to have much of an allegiance to. For Murillo, the act of making holds as much potential for liberation and functionality within the confines of one's studio as it does in one's home, on the street, or within one's community. In his work, actions and words, paint and parties, all speak at the same volume. The objects made by his hand float buoyantly within the realm of the liminal, always here and there , inside and out , home and abroad , all at once very familiar, and yet, somehow, entirely untranslatable. Murillo's use of text in his paintings illustrates the limits and the possibilities presented by language; words are part of histories that are not always our own, but that we cling to. The physicality of painting is one that provides a sturdy framework for making the leap into the performative realm, a showing of convivial desire. Here, the artist raises a champagne glass—and sometimes an arepa—in lieu of a looking glass, an eloquent reminder of the spaces we travel between and a reflection of these worlds and the constructs that lend them composure, and neutrality.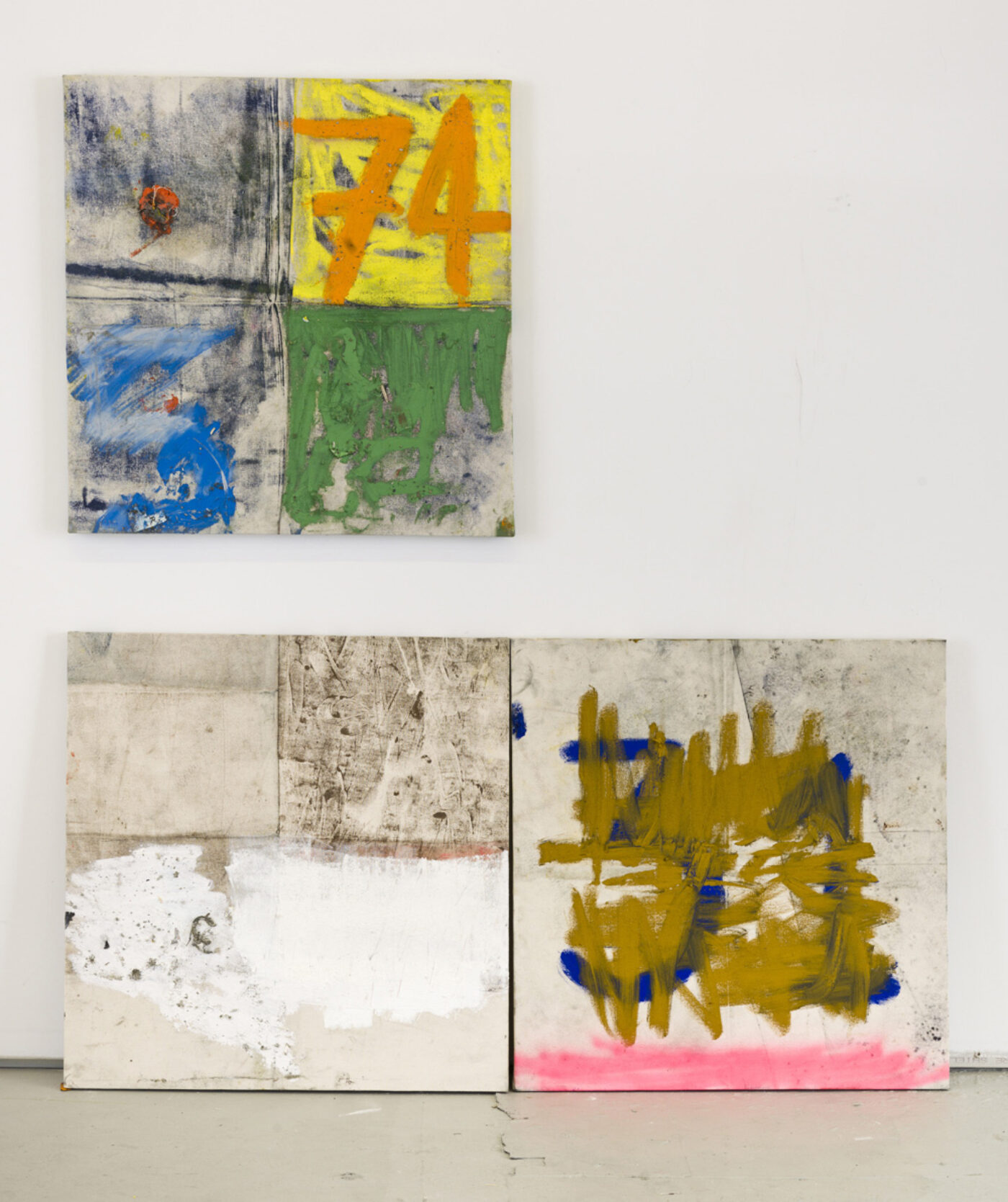 Legacy Russell We're here in London just after your return from Paris last night and before you leave for Miami tomorrow. I'd love to hear about what you were doing in Paris, and what you plan to do once you hit Miami.
Oscar Murillo My Berlin gallery, Isabella Bortolozzi, is taking part in FIAC in Paris. Around the fair other projects are happening, for example, "R4" is working toward building up a museum in the outskirts of Paris on this island called l'île Seguin. The curator of the Migros Museum, Raphael Gygax, decided to commission about 20 artists to do outdoor projects on the island, among them Oscar Tuazon, Annette Messager, Ugo Rondinone, Nicolas Party, Martin Soto Climent, and me.
My piece, called Make it Happen in Steps, was based on something I had done this summer in the South of France and which involved me and a collaborator running, jogging, and dancing in an amphitheater. An amphitheater is a space that demands a spectacle. But the production value of my work is purposely low. I like to work with things that are—I wouldn't say necessarily always around me, but I like to be resourceful, basically. I got a mirror, two empty cartons of coconut water, and a playlist of Fania All-Stars music—Latin American artists like Celia Cruz and Tito Puente, major salsa musicians. So I created a one-hour playlist and jogged and danced in front of a mirror to this music. At the end of it, I just walked off and that was the piece.
At l'île Seguin in Paris, I didn't want to do exactly the same thing, but I wanted to use the same principles. I got myself a couple of sheets of reflective acrylic mirror, two speakers, some amplifiers, four car batteries, some disco lights, and an iPod with the same Fania All-Stars playlist. The island is a heavily industrial place, a bit like Detroit. There used to be a car factory there, and it's quite run-down. The idea was to curate an installation that would play this music continuously, and not be dependent on someone having to turn it on and off. It'd just be there, kind of playing along—bringing some life to the place. So that happened last weekend, just before I did a two-person presentation with David Hammons at FIAC.
LR And what about Miami?
OM I met the Rubell family for the first time in New York earlier this year. They got curious about my work, and we had a studio visit. My gallery called, "Don and Mera want to come to your studio." And I said, "Well, I don't have any work in the studio." The gallery said, "We'll get some work from storage and bring it over." I thought, Bringing paintings back to the studio, what's the point? For me it was an opportunity to show my work in process because the process is very important. Finished paintings they could see in the gallery. So before the Rubells visited, I stayed up all night and made a couple of paintings. Making these works created a residue of the process. And the Rubells understood that.
Every year they curate a show for their foundation in Miami; the last one was American Exuberance with four huge paintings by Sterling Ruby in the main gallery space. This year they invited me to do something there. I went to Miami this past April. They suggested this incredibly large room—I mean, it's overwhelming! I didn't feel comfortable making work for such a massive space without inhabiting it somehow. So I said, "I think it's very important for me to come here and make the work from scratch."
LR You occupied it—physically.
OM At the beginning of summer, I traveled back to Miami with all my materials and lived there for six weeks, working at the Rubell family collection.
LR So when's the opening? When do other bodies get to occupy the space, along with you and your works?
OM The work is done and will open in December for Art Basel Miami Beach.
LR You paint, you're doing performance, you're recording these performances and they're being shown as videos. All these different strands connect. Where does painting situate itself in your practice and where does it intersect with performance?
OM Paintings happen in the studio where I have my own kind of system, although there can be physical residue of performance in them. I like to cut up the canvas in different sections, work on them individually, fold them and just leave them around for months. I don't work on a painting with the goal of finishing it or having a complete and finished painting at the end of a work process. The idea is to get through as much material as possible, and various materials go through various processes. In most parts there is this mark making that happens with a broomstick and oil paint. I make a bunch of those canvases, fold them in half, and put them on the floor. My studio is a cradle of dust and dirt, of pollution. I don't tidy up at the end of each production process. It's all very much on purpose; it's continuous process, a machine of which I'm the catalyst. Things get moved around, I step on them, and they get contaminated. It's not about leaving traces, it's about letting things mature on their own—like aging cheese or letting a stew cook, they get more flavorful. That's kind of how these paintings are made.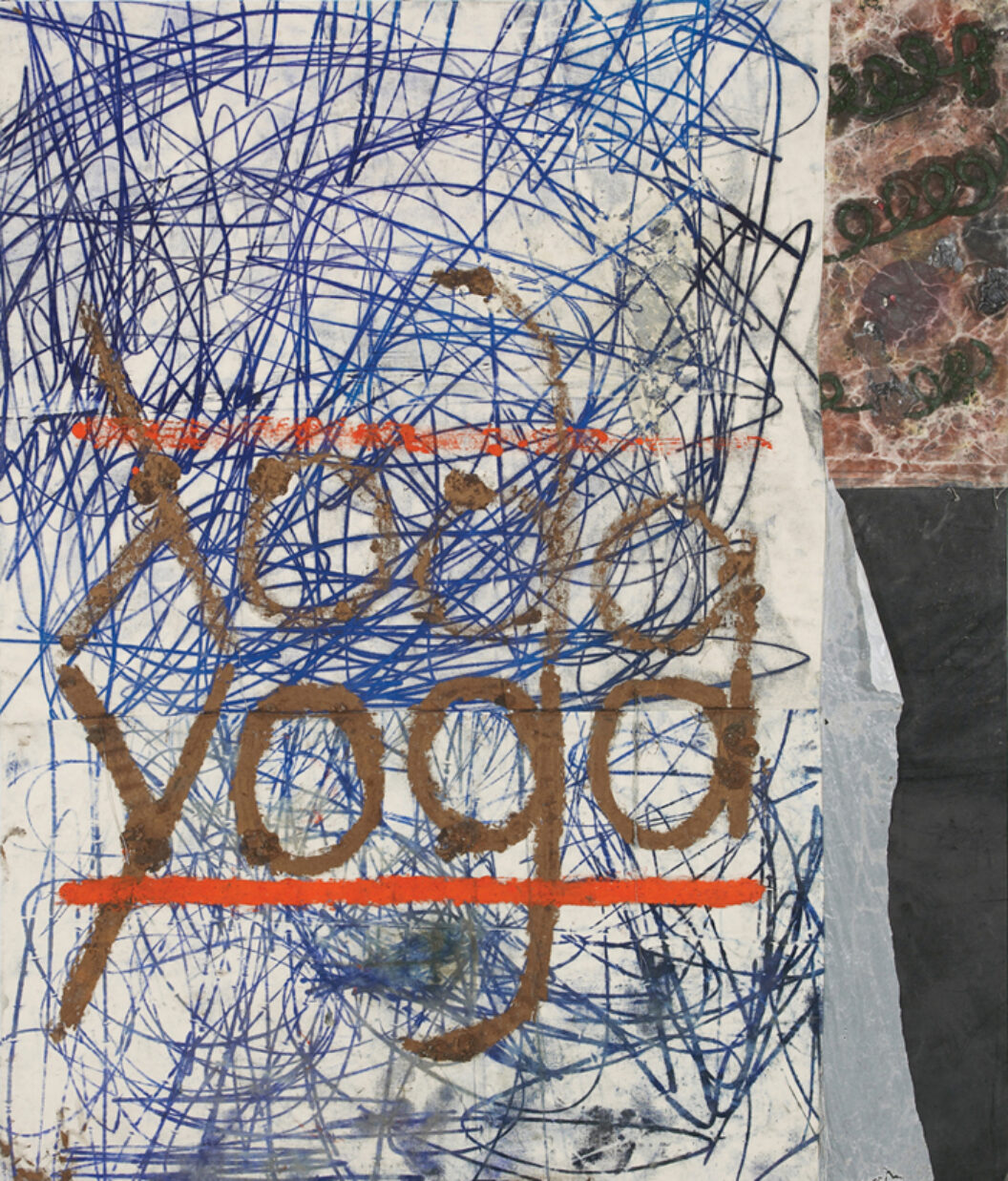 LR So the textures, these layers—they're in part done by your own hand, but also by the larger sort of "hand" of the environment they're born into. It's a collaboration of creative site and creative body in that way, a sort of merging.
OM The individual canvases are very much the DNA; they record that movement, the process of making. When these different processes are done, I move on to the stage of actually composing a painting. The individual canvases are laid out with the aim of making a composition. For example, the painting we are looking at right now started with different patches of bleached black fabric, then there's this mark-making process, and then you have the word at the end. And that's the last thing that is added to the work.
LR Is the text in the foreground meant to represent a dialogue of what's taking place in the background? "Pizza," for example, or "Champagne"—are these words represented in the textures and painterly gestures they are suspended in?
OM For me the words are very displaced. Like cultural displacement with performance, in painting it's material displacement, object displacement. I'll show you this one, which I'm really excited about. It says, "Yoga."
LR This one is really neat because there is a physicality that is manifest in the word itself.
OM Yeah. Some words like yoga have gained a duality of meaning in my work. They are not only visually representative of their meaning but also, compositionally, there's a formality. The canvases get folded so you get the word kind of mirrored in the paint's absorption onto the other side of the fold, and sometimes you get a pattern. Here it almost looks like a person doing yoga. So as my practice develops, the concept of displacement is present in both my performances and in my paintings.
LR How does performance tie in, regarding the narrative of displacement? How do your physical actions find their place within open space?
OM The idea of the space, regardless of my own art, underlies all that. There's so much movement in the world, constantly. We all move around, we all travel, and I like to think most of the population in the world has shifted from one place to another; not necessarily globally—it could just be locally from one part of the country to the other. And so things change. For example, I've come to appropriate music and Vita Coco coconut water as symbols of displacement. Coconut water has been incredibly well marketed as a tropical drink that comes from parts of the world like Hawaii and the Caribbean. In metropolitan cities it has a certain message attached—healthy lifestyle …
LR Restorative powers in some way.
OM You find it in yoga studios, in gyms, and in all kinds of fitness places. So for me, there're all these interesting navigations. I grew up in a very small town in South America and now live in London, which I have adopted as my home. But I'm also being displaced because I don't find complete satisfaction with one or the other. That can be a micro example of displacement. For me these paintings are by-products of being in the studio and making work. I mean, that's one shift. I guess that happens to all artists when showing work in galleries, or showing work in one place or the other.
LR There's also a literal displacement when you're taking the work out of the studio—I like how you called it a "cradle" earlier—into a totally different situation, a different context.
OM Yeah, exactly. But I like to think that these paintings also imply a displacement of time. They're like rugs. An unstretched painting is a kind of abstract thing, one that suggests that it perhaps has been found or comes from some other space or time. But while it has this aura of being a historical thing when placed out of context, it just comes from the studio.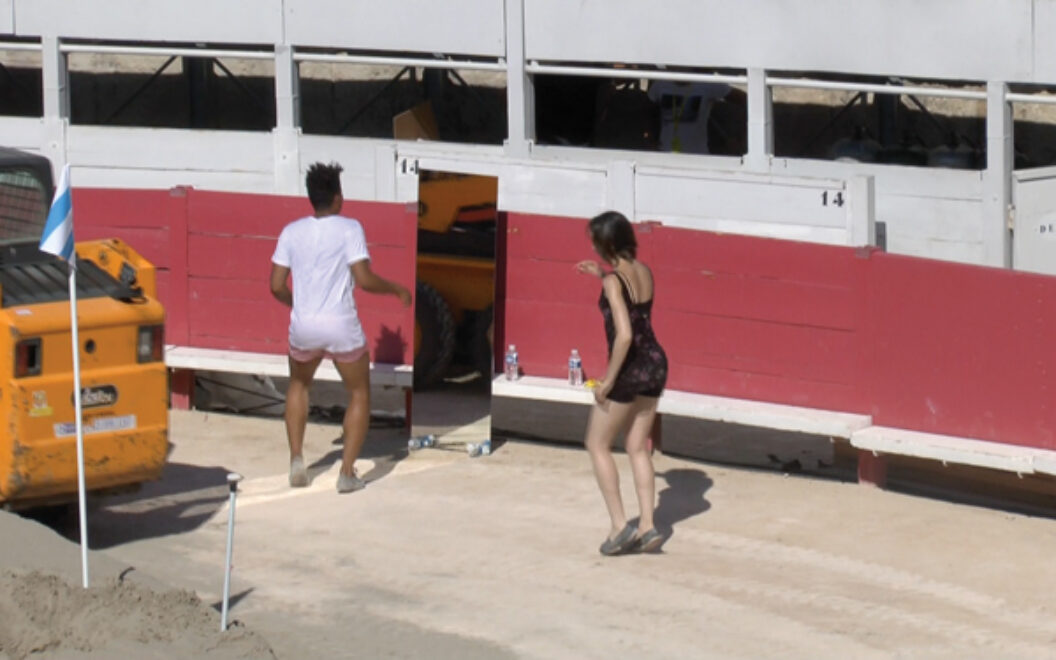 LR Let's talk about the sort of family-party performances that you've done. I would also like to hear about the collaboration with Serpentine Gallery, The Cleaners' Late Summer Party, which seems to link back to the idea of bringing people together, providing an opportunity for exchange, and maybe engaging with an audience that extends beyond the bubble of the art world. I mean, for you to have a party with your family is one thing, but to bring that into an art-world context …
OM I want to give you more background about the parties: they are family events for celebrating something—a birthday, a communion—or just people getting together. Like most parties, sometimes you only talk, sometimes you dance. I've been doing these parties with my family, but I wouldn't exactly call them performances. I've been very cautious as to how I appropriate these family parties and bring them into the realm of my art practice and out to the public as an event that happens within the art world. So the spaces have to be very particular; it's not like, "Let's just throw a party in a gallery space."
LR Well, the rules of a "family party," versus an "art-world party"—at first blush they are totally different. Yet both are social spaces, both are spaces that can be politicized, that have their own vernacular and rubrics of ritualized behavior.
OM The Serpentine was very interesting because it isn't exactly a gallery, but an institution. I took advantage of the fact that the institution was willing to host my event not in the main galleries but in the outdoor pavilion. As part of their annual commission, this year the Serpentine had the architect team Herzog & de Meuron collaborate with the artist Ai Weiwei to design a pavilion. Starting in June the Serpentine hosted a summer program there.
The pavilion itself had this interesting architecture—it wasn't about a show of architecture, it was about an understatement of architecture. It looked like a theatrical space: you had seats, there was a kind of platform where you could speak or perform. So I decided to take over the entire space and decorate it as if we were having a family gathering.
My family works in the cleaning industry and they used to have these really great parties in the summer and Christmas, where people would dress up. It was a big deal. It was very eloquent, in a kind of, you could say, "cheesy" way. But it was really nice. We had food, and there was an abundance. The parties don't really exist anymore because there's no money around, there's no money for parties. So I thought, Well, I have this offer from Serpentine; the conditions are perfect to throw a party. I want to do this. Then there was also this other layer, which was Comme des Garçons—
LR I was going to ask about that, how to negotiate the introduction of that genre of haute couture.
OM I did a project with them; they commissioned me to do an ad for one of their campaigns and I thought, Oh this is great. But also there was a degree of discomfort because as much as I like Comme des Garçons as a label, it's not something that I wear. The presence of the brand brings up notions of commercialism and publicity, things I'm interested in exploring in my work—hence the words that I use sometimes in my paintings.
LR Right, with the canvases like banners, the words at that scale are almost like billboards. They really speak to the culture in which they're produced—everything bleeds together in that way.
OM Exactly. They gave me something like $12,000 in credit—it wasn't in money, it was in credit—and that's insane.
LR With that, you can buy one shoe there. Maybe two if you're lucky.
OM So I thought, Well, what am I going to do with this? So I combined the two projects and it became A Late Summer Party with Comme des Garçons. The idea was that the party would be a party, and we'd have champagne. We'd make it as elaborate as possible, and then Comme des Garçons would come in as this kind of extra layer. Now, how to democratize Comme des Garçons? How to make a product that is usually very exclusive available to the masses? So we got as many items as possible with the credit offered—perfume, clothing, what have you—and then made them prizes at the party for dance competitions and games. But we also just gave it away. While the typical art audience was present, the core of the party was my family community, a community of friends.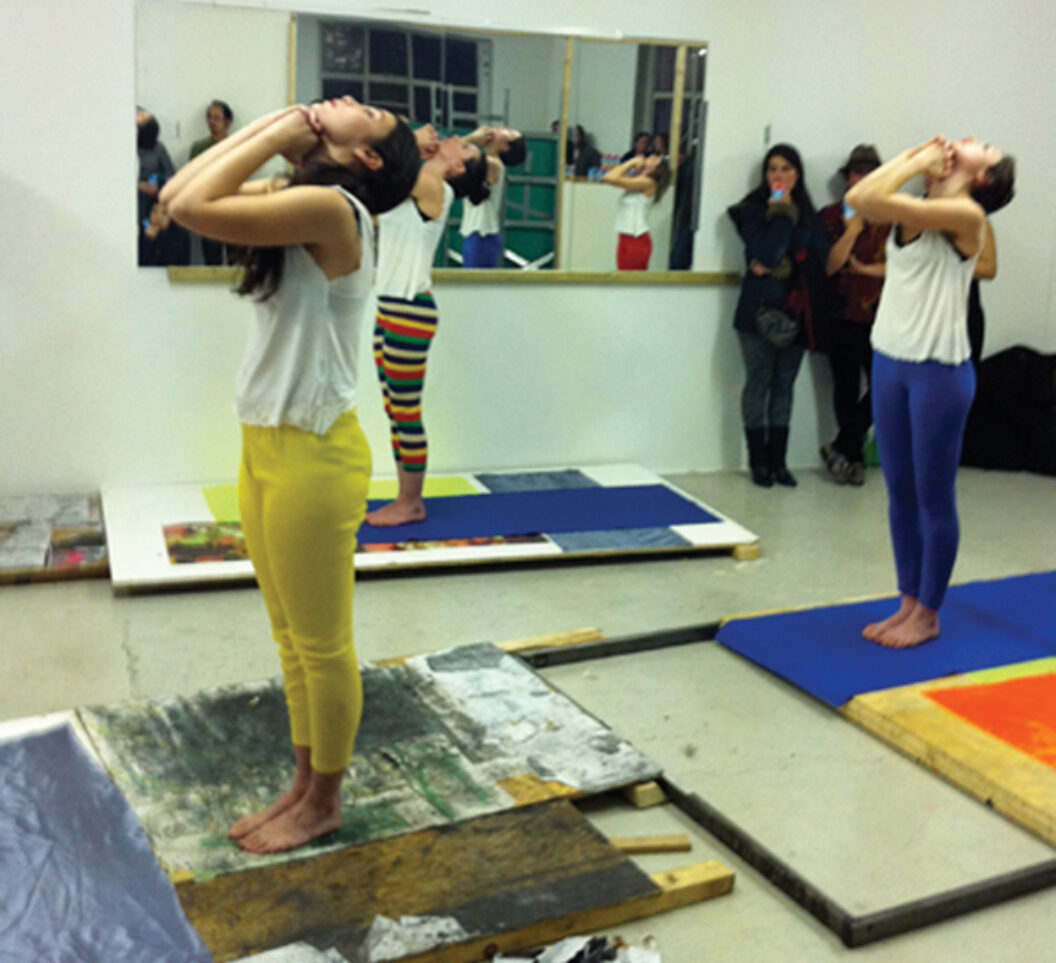 LR It seems like this creates some permeability in the white-wall institutional space that's not your space, that's not public space.
OM Yeah. The pavilion was a buffer. These projects and these parties also have a sociopolitical undercurrent.
LR Would you consider it a mode of activism?
OM I don't think it's activism; it's more my wanting to give some strength and purpose. It's not about an agenda—
LR —or a cause.
OM Yeah, there's no cause or agenda. There's a desire to bring different facets of society together through events, and that's very much the bottom line. It then assumes a social and political agenda because of the potency that it carries. Most of the time it's positive, but there can be challenging elements that you have to deal with. Two days ago, on the 18th of October, there was a family party that I did in Paris—and I mean this was bourgeois, this was, like, crazy. The event took place in a beautiful private home near the Champs-Élysées in the center of Paris. You had a Picasso on the wall, you had Lucio Fontana pieces by the bedside—it proved to be the perfect setting to celebrate a birthday and I invited a friend of mine. It wasn't his birthday and he didn't even know about my intent. About an hour before the thing began I said, "You do know that we're here to celebrate your birthday?" He kind of freaked out but then he really embraced it. The invitation to the performance was a birthday card; it was kind of confusing, and threw people off. Some people said, "Why am I going to celebrate this guy's birthday? I don't even know who he is." So they come into this incredible Parisian apartment and there's Latin music, really expensive champagne (Ruinart!) going around, and then tamales, which is a typical Colombian food. So there were these mixtures. Champagne and tamales don't necessarily go together—
LR But they can, right? Because they did! (laughter)
OM Yeah, exactly. They did! I think it's psychological. So you had this kind of mishmash of cultures, and then one minute the music stops and this guy makes an announcement to thank me for celebrating his birthday, and everybody starts to sing "Happy Birthday" to him and then we all began dancing.
LR What type of Latin music?
OM A lot of salsa. Just the sound of music in this house was weird, you know?
LR Yeah. I was going to ask you about the concept of "Latin American conviviality," a phrase the Serpentine used in the press release for your event. It's interesting to think about what that means, and whether you perceive your work as speaking through a particular vein of Latin American identity.
OM I don't think so. I mean, it's inevitable—I'm Latin American myself. So I'm not exactly going to appropriate a different culture to—
LR Right, it's always good to start by working with yourself, first.
OM Exactly. It has to be genuine, it has to be authentic. It can always fail, I'm not saying that it's always going to be successful. But the success rate is higher when you have higher control over the different topics at hand. And so it was and is usually Latin American conviviality, but it has a resonance in relation to everything. For example, there are these yoga performances that I've done—last year I transformed the whole gallery into a yoga studio and allowed my friends and people I know to come and do yoga for free. I made these yoga platforms and installed these very makeshift mirrors. Because it was temporary, there wasn't any reason to be elaborate about it. It simply needed to be functional. Yoga, especially Bikram yoga, is incredibly—
LR —hardcore.
OM Displaced.
LR It's incredibly intense.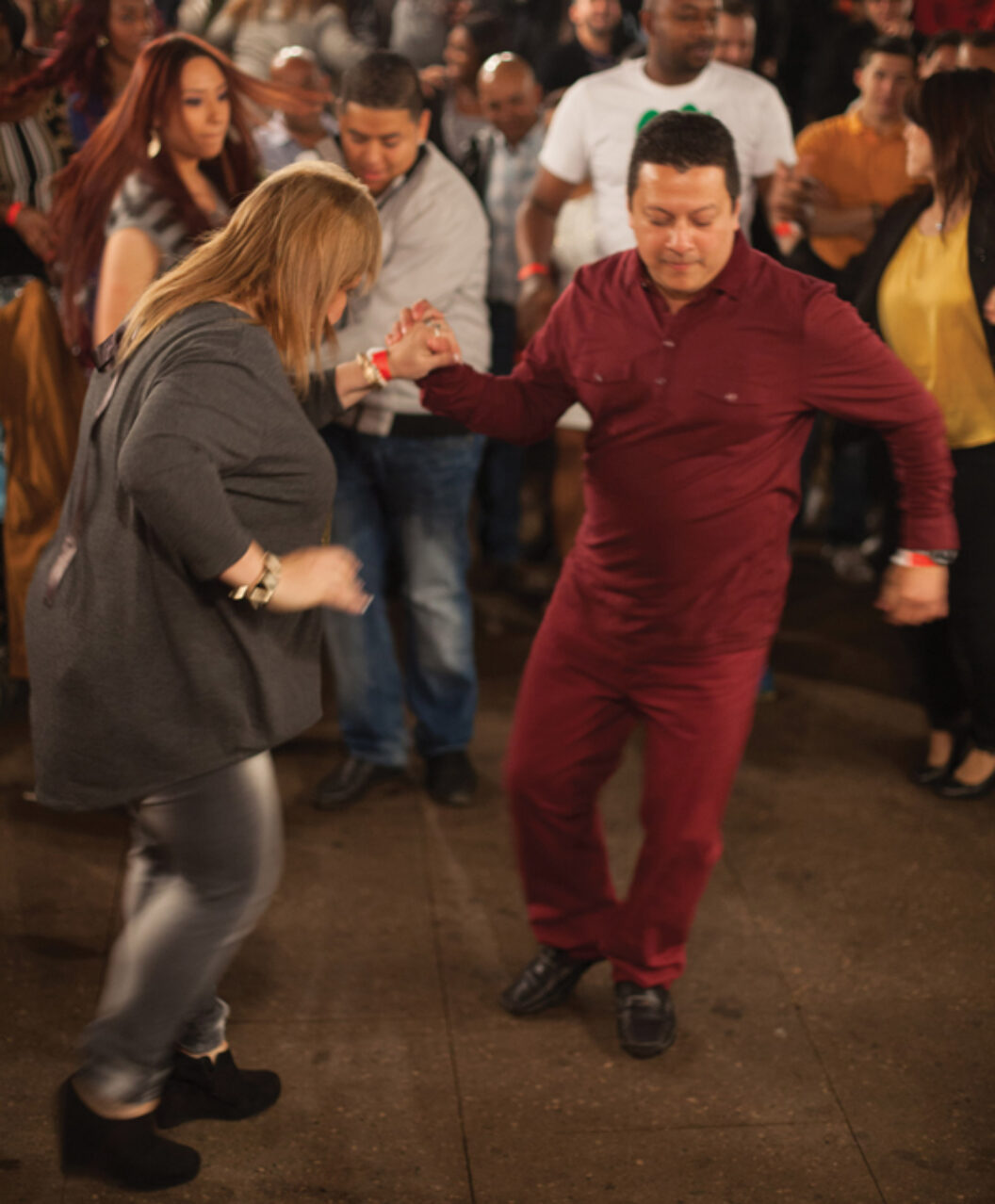 OM Yes, it's intense on the body, a real physical workout. Bikram yoga is something that this guru, Bikram Choudhury, from India, started. Yoga as a practice is a Hindu tradition but then it was transported to Western society, where it was packaged. It started in LA and has been gradually franchised. It's also an industry that today is dominated by women. Men do it—I do it from time to time—but yoga was something that women were not allowed to do. All these shifts are interesting to me, and I reference yoga because I know it and I'm able to talk about it authoritatively.
LR You start with yourself.
OM Yeah. It has to be personal somehow.
LR I wanted to ask you about the neoconcrete—a lot of people writing about your work have been talking about the history of neoconcretism. That movement happened around 1959 to 1961 and is often tied to artists who worked and lived in Brazil. In the neoconcrete manifesto, they talk about work being conceived as a sort of quasicorpus—the idea that a work's reality is not exhausted by its constituitive elements. But rather that the work can have a life outside of those elements, exist within social or public space, and, in doing so, avoid a narrow specificity. Do you have any thoughts on that?
OM Obviously I think the neoconcrete movement from that period in Brazil was something quite strong. You had artists like Lygia Clark, Hélio Oiticica, and Lygia Pape. Neoconcrete art was a catalyst at the time. I think that a lot of the work—not to say it's derivative—is influenced by modernism. But they were able to appropriate from this stiff, rigid period of European modernism and digest it, and produce their own identity. And they opened it up and made it accessible to society. I guess you could say theirs was a multipurpose, flexible practice, making work that is almost pragmatic, something that's useful.
LR That serves society in some deeper sense and, in doing so, hopefully avoids becoming part of a more elusive canon that escapes the culture or community the work is meant to serve.
OM This applies to the neoconcrete objects but also to the performances and other projects. They were inclusive because at the time it was normal to bring people together for a common cause. In our time it is difficult to talk about community.
LR Why would you say that is?
OM I think the word community has a stigma attached to it, no? And it's very elusive too. Community can mean many things. There's this idea of the art community, which is complete bullshit. Or the Latin American community. It's just a label that is easy to put on things. These family parties are a way to be with my family and be together with people. It's not like cultural tourism. These are genuine things that real people participate in.
LR And it's part of your personal fabric.
OM Yeah, part of a personality. In terms of having a relationship to this period of art in the early '60s, the work and the participants were not forced. You can feel that there was a sense of that conviviality, as you were talking about earlier.
LR There is a part of the neoconcrete manifesto that talks about art as an instrument for creating society. It seems to me that it would ring true in talking about these worlds that you're creating, these environments, these societies, that people can either opt into or opt out of and participate in different ways. So what do you see as your next steps as you continue to build your practice, build your work—are there directions you're curious about exploring?
OM I want to make it more ambitious, more focused. A lot of these projects have happened between Europe and Colombia or in both Colombia and Europe. I think it would be really interesting to do something along these lines in the States. Like in New York. The idea of tuning into that particular culture is very important. So I think that's where I see these things working out next—you know, to think about the sensitivity of the next place that I would like to do something, and then make it work there.
LR And continue painting.
OM And continue making these paintings. Like I said earlier: they're fundamental to my practice. Painting for me functions as a form of mediation. You shut yourself off in the studio and make this work and there's a relationship to everything else that happens in the practice, whether it's directly connected or not. How do I apply that same kind of rigor and authenticity to everything else? How to show my works in new ways? How to retain control over them, even if they were sold and someone else now owns them? The dirt we spoke of earlier, well, there's dirt everywhere—New York, London, New Delhi—all around the world, and so that's kind of democratic. At least for me.
Originally published in
Featuring interviews with David Lang, Oscar Murillo, Rude Mechanicals, Cristian Mungiu, Mark Z. Danielewski, Fanny Howe, Alix Pearlstein, and Tony Feher.