Organizing Accidents: Charlotte Gainsbourg Interviewed by William J. Simmons
The actress and singer contemplates family, language, and the nature of true artistry.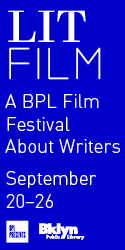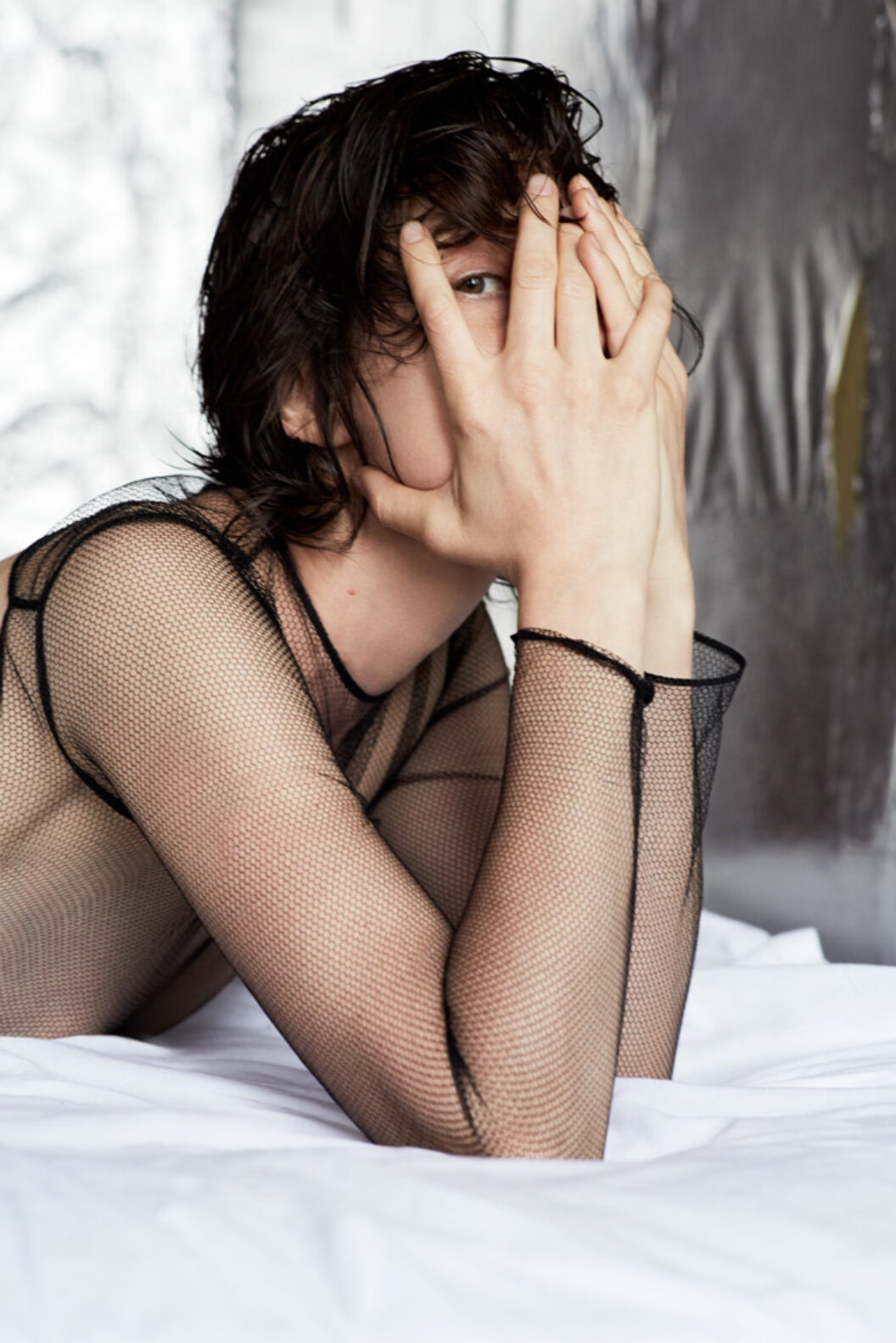 "I have read somewhere that there are two responses to chaos: naming and violence," Toni Morrison writes in The Source of Self-Regard. We don't want that violence directed outward in a way that might destroy the collective body, so we employ the artist to name us, to name themselves, to direct that violence into something contained, like the page or the canvas, to translate suffering into something we deem constructive. That's the narrative we have heard, but what about those who are never awarded that cathartic role for a culture, those whose suffering remains individual? What's more interesting than artists, to me at least, are people who aspire to be artists, like Gainsbourg, whose recent turn to visual art has been a source of consternation for her. Many of us would already consider Gainsbourg accomplished no matter what genre she takes on, so I begin to wonder about aspiration, about looking elsewhere for validation, looking to art to tell you something about yourself in a way that no one else can articulate. I wonder about the fear that once you are visible, you'll want to disappear again.
—William J. Simmons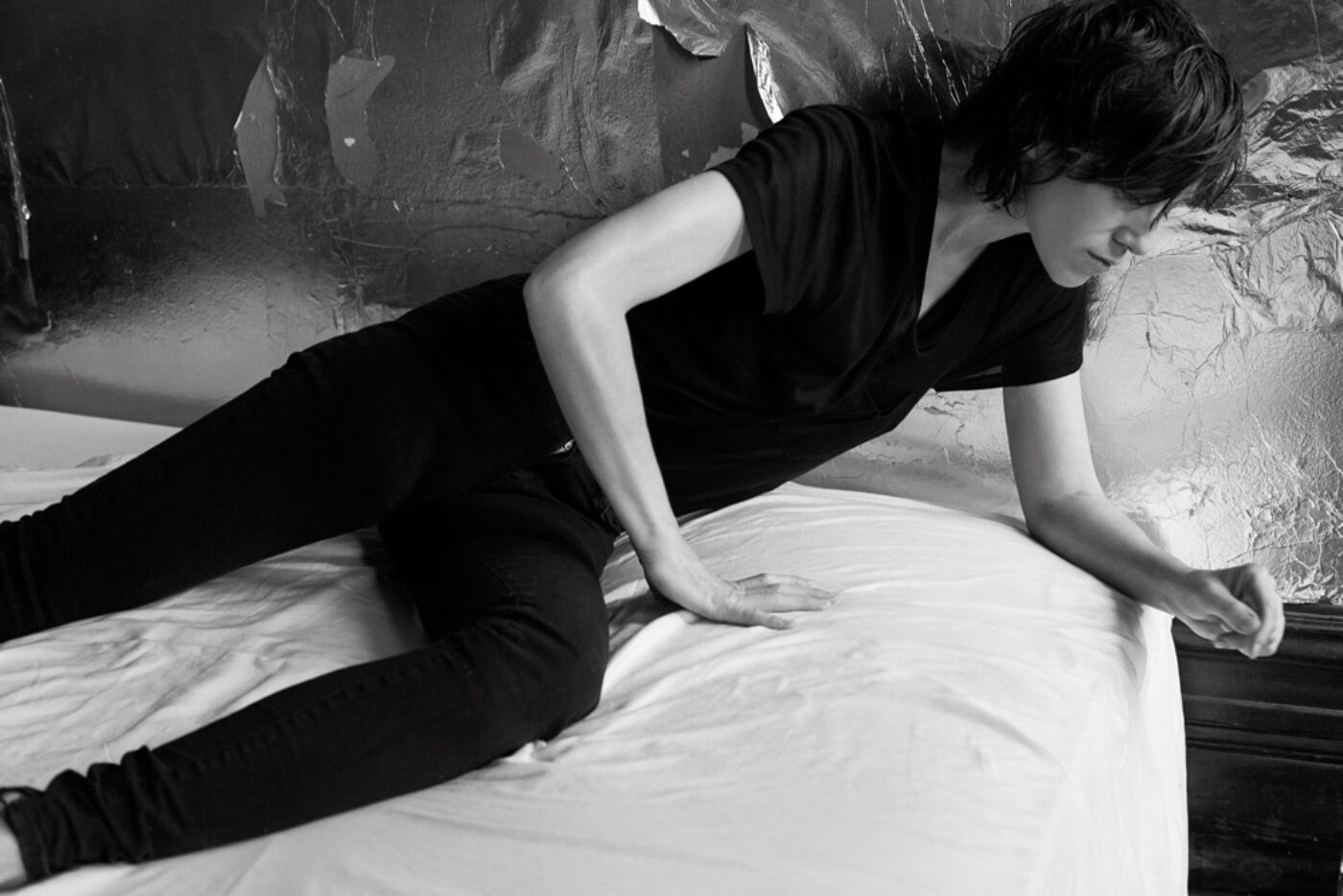 WJSBefore diving into your music, I'd love to hear more about your new book, Rest, a companion to your 2017 album of the same name.
CGThe contents of the book came together while I was recording and trying to figure out the lyrics for the album. I had just moved to New York, so there are lots of pictures of the city. I was also doing portraits of my children. I didn't think of the book myself, I have to say. I shared everything with a very close friend, Nathalie Canguilhem, who was helping me with the videos. She looked at this material alongside my lyrics and said: "You should put it together like a scrapbook." I was a bit scared, because I didn't want to come across as pretentious. I had to relieve some thoughts. I'm not a photographer and I'm not a painter, I told myself, so it's just giving the atmosphere of the album. She put it together in quite a beautiful way. It was very interesting, also, to decide on the paper and the order of everything, and it did make sense to publish.
WJSThat fear of a multidisciplinary approach making you pretentious is really interesting.
CGI have that fear constantly. In some ways, moving to New York authorized me to be myself, try things, and not have the idea that if I were to do some photos, I would have to consider myself a professional photographer. In New York it's fun to see that everybody tries everything and that you don't have to consider yourself an artist just for that. My parents taught me that you have to be modest. "You're not van Gogh or Gore Vidal!" So you have to stay in your shoes, but it didn't mean you that couldn't try anything, because my father did everything. He directed films, did commercials, shot photography. He tried everything; maybe that's why I thought I could do this and not feel like I have a limit or barrier just because I'm an actress or a singer. But you can believe a little too much in yourself. It's a very fine line, as you can also be too modest and not do anything. Of course, I want to believe in myself and trust my instincts, but as soon as you ask me if I like what I do, if I feel it's worth it, it becomes very hard to feel strong enough.
WJSThat makes me think about fandom. If one of your favorite musicians or actors started getting into art, don't you think you would like it just because you love what they represent?
CGNo, not at all! There's someone who, as an actor, I love and admire, but as a painter, I don't like at all. I'm not going to tell you his name! I think it's very human to make judgements; you don't just like someone on the whole. So I don't know what people will think about my art.
WJSMaybe you have more discerning aesthetic judgment than the rest of us! It's interesting to think about what we expect of creative people.
CGWhen I think of my father, this whole thing makes sense. He could do everything. I can recognize different facets of his character in everything he did. It was very complementary.
WJSI read that you want to write a happy album next. Not to bring it down, but why do we expect artists to always delve into spaces of sorrow and cruelty all the time?
CGThe head of my record company, who I like very much, knew that I was writing again and said, "Could you try to be a little happier?" Which made me want to push further into the drama! I'm sorry to come back to my father, but he has always been an important figure for me. I once heard him say that talking about a blue sky is okay but talking about a troubled sky is much more interesting. It has more depth. I don't have this culture of well-being, and I don't subscribe to all these new thoughts about feeling good about yourself. For some it could be a goal to think that way, but it was not at all my education, so I can't relate to that sort of thinking in an honest way. And I'm going to be honest. It is the only way I can write lyrics. Rest was the first album I wrote all of the lyrics for, so I had to at least be honest, at least be sincere with what I was feeling. That made it possible to find the words. With this new work I hope I can still be truthful and not have to go to the dark side, but it's a bit tricky. In that sense I don't feel that I'm a true artist. I heard someone once say that if you're compelled to draw, compelled to write, compelled to sing, then it means that you're a painter, a writer, a singer, but if you can live without it, then you're not. Maybe I could live without it. I think I would find other ways of expressing myself.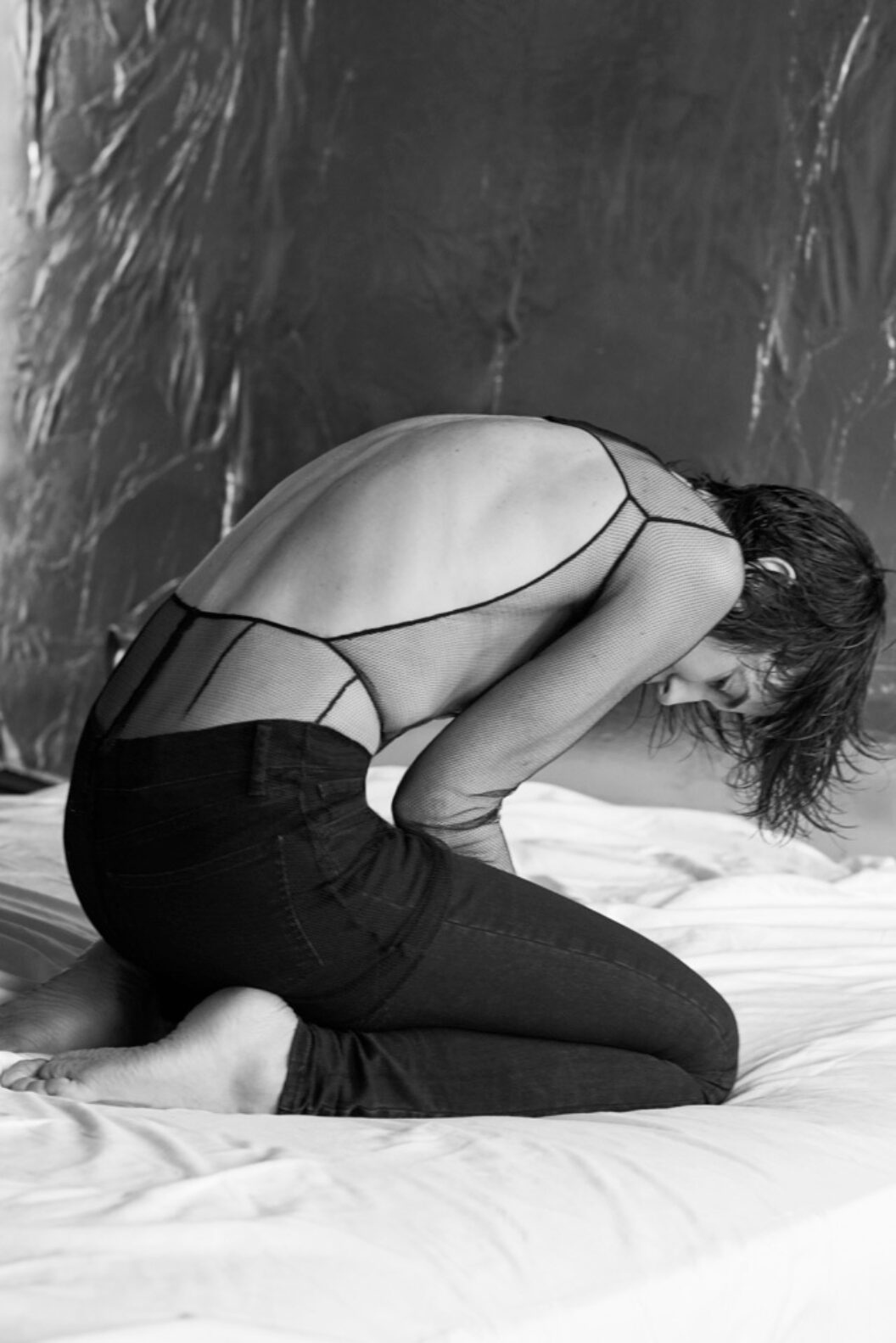 WJSIn Tales of Love, the philosopher Julia Kristeva writes, "Love is an affliction and by the same token it is a word or a letter." How do you navigate the translation from these deeply felt interior spaces into written or lyrical spaces, which are ultimately communal?
CGI love words, that's for sure. Writing in English is still quite tricky as I don't have an ear for the expressions. Of course, I understand them, but it's not like French where I know what the tone is. In French I know if it feels strange. English is like playing a game and not really knowing where I'm sitting. I'm still very hesitant with my choice of words and how I put stuff together. I wrote most of the album's lyrics in French, but with choruses in English because I found it more rhythmical and easier to play with. I still don't have a message. I write hundreds of notes and words, anything that I can come up with, and it's like a puzzle putting them together. That is what I am trying, but I don't know if I'll get anywhere. I can't say that I have a real experience with writing; it still feels as if it was an accident, even though I have been writing since I was a child. I wrote a fake journal for the lover I had when I was thirteen. It was my first introduction to writing and then I never stopped. It's a little like acting. I still can't tell if the theme will work or not. It's like organizing accidents.
WJSYour video for your song "Rest" is comprised of largely appropriated images, which I understand was, in part, Lars von Trier's influence.
CG Yes, he helped me get started in that.
WJSThere's clearly an emotional connection between you and those appropriated images. Is there a sense of nostalgia in those connections?
CGYes, but I don't know where it comes from. Perhaps it's sort of a family thing: to treasure the past, to feel that something's lost. I'm so connected to this feeling that it was better before. I used to go to a Russian-Jewish restaurant with my father, and there was a violinist. He always asked the violinist to play "My Yiddishe Momme." It was a way for him to cry. It was a mix of pleasure and pain. Not that you're looking for pain, but it's a common ground and, in that way, reassuring. I find it reassuring.
Charlotte Gainsbourg will perform at the Regency Ballroom in San Francisco on April 15, the El Rey Theater in Los Angeles on April 17, and at the Coachella Music and Art Festival in Indio, California on April 19. Future tour dates are available through her website.
William J. Simmons is Provost Fellow in the Humanities at the University of Southern California.