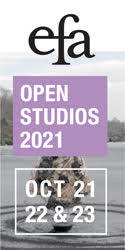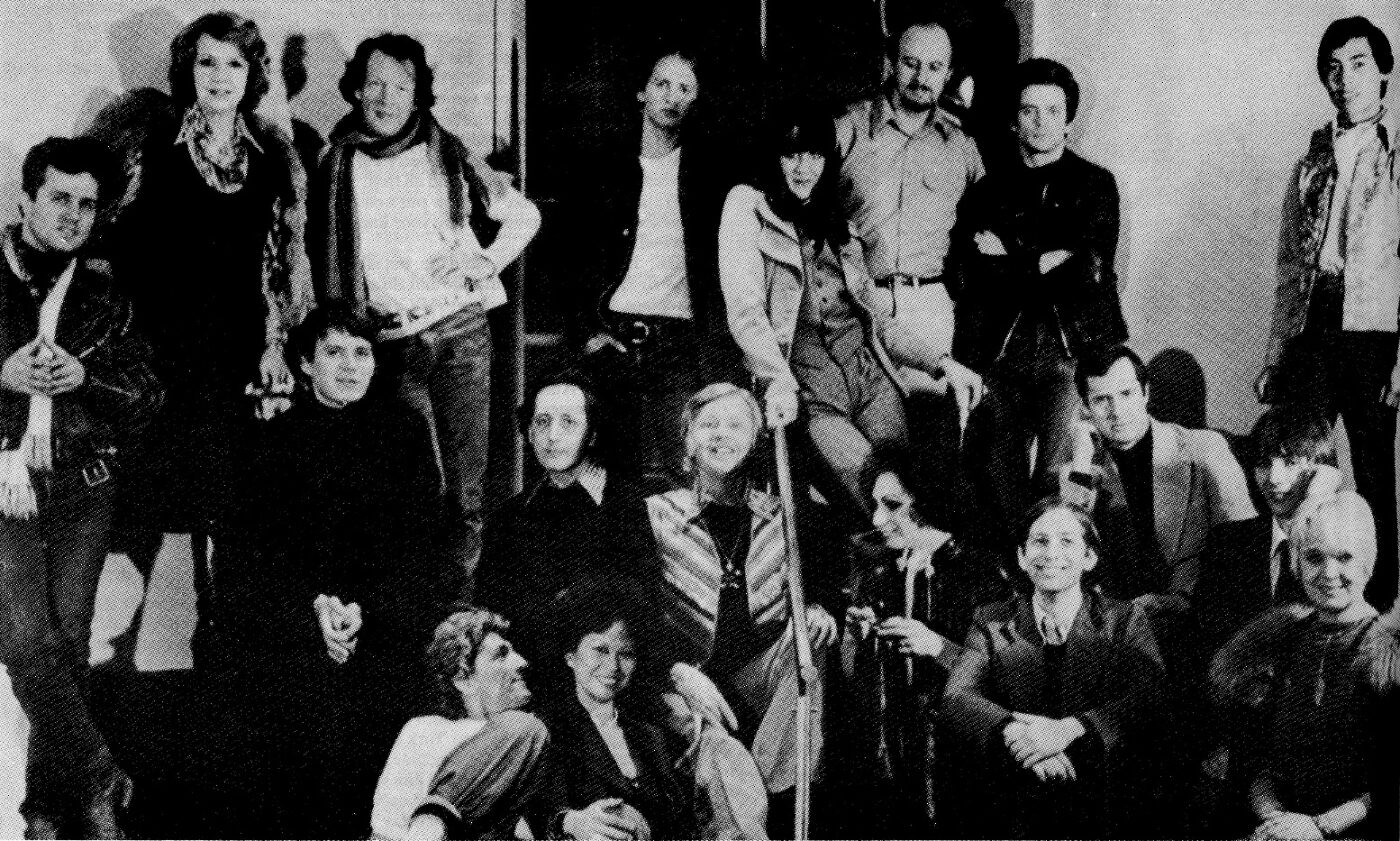 New York: Pavlik (Tchelitchew) came home yesterday quite excited over having seen in a doctor's office, to which George Balanchine took him, a transparent skull—a real one, put in an acid which rendered it translucent when certain lights are turned on—"like made of dragonflies' wings," said Pavlik, and it showed him how right he was in the drawings of his transparent skulls.
Racehorses picked this morning: First Nighter, I Did (have a wet dream last night), Blunt Remark, (about a little boy holding onto 'mine', and I came in my clothes like an) Irish Oyster, Noble Impulse, Night Sound, Roman Slave, My Good Man, Bug Juice, Blue Peter, Surrender (you know what I'm thinking), Rush Hour, Curtain Time.
Last evening: to the Paris Opera Ballets at City Center. Tamara Toumanova in audience looked pale and rather shrunken and sad—eaten by Hollywood, there's a certain look … Christian Dior with Marlene Dietrich, who looked rose and white and gold. Pavlik recalled how he was helping pose La Dietrich for Cecil Beaton, put his hand on her waist and she removed it, saying, "Please," and he replied, "you are mistaken."
We were sitting in the front row, someone pinched my ear from the back, I turned around and it was Carl Van Vechten. Carl is editing some works of Gertrude Stein. I sent him recently this quotation from Jung: … "only when we have found the sense in apparent nonsense, can we separate the valueless from the valuable."
Gertrude Stein told me, in 1933, after she learned of my liaison with Pavlik: "Americans are strong but Russians are stronger. You'll come out the little end." And when she couldn't 'break it up' she stopped seeing me.
Pavlik read my hand … très paederastique … succès, carrièe … three love affairs … I am the biggest … putainique … but you did more for yourself than you were born with—because I came into your life.
OCTOBER
One day last summer, on Block Island, Pavlik and I were walking near the golf course of Vail's Hotel. In the distance were the golfers—with their caddies, who, remarked Pavlik, were busboys from the hotel. "Now," I said, "instead of lugging to the sink, they're sucking on the links." Said Pav: "That's a line from Auden's poetry!"
Two words coming together may make another kind of poetry:
B e l l
M O V I N G
Bell sign painted on front of a truck
"Mother, may I go out to cruise?"
"Yes, my darling bugger.
Drag your ass down 42
And see what you discover."
Yesterday we went by the School of American Ballet where George Balanchine was rehearsing "Serenade." On the sidelines: Maria Tallchief (George's wife), Marie-Jeanne, whose dancing I admire, and Nicky Magallenes. Nicky looked very well, with his dark skin and hair, set off by a dark blue sweater. He is to be featured in the forthcoming New York City Ballet presentations at City Center. How his destiny was changed—by my getting off a Madison Avenue bus!! Get off a bus—a boy's whole life becomes something other and undreamed of.
I met Nicky when Pavlik and I were living on Christopher Street, spring of 1936 (or it could have been towards the end of 1935, perhaps it was around Christmas time). I often went to Sportland on 14th Street, where there were all sorts of machines for fun and chance—pinball games, nickel-operated derricks that picked up gifts if manipulated right, etc. Crowds of men and boys used to stand around watching … I found myself standing just behind dark, attractive Nicky, aged 16. When he left, I followed him out to the street, where he waited and I walked up to him and started talking, made a date to meet him the next day. But at the cafeteria on Seventh Avenue the next day there was no Nicky. Months later—yes, it was the early spring of 1936—I was in Union Square, listening to the haranguing, when along came Nicky in a white shirt. Again we talked and he said that he had been at the cafeteria rendezvous … I was planning to go almost immediately to Tennessee, to spend Easter with Mommy and Daddy—so I made a date with Nicky to meet him at a certain place when I got back … He wasn't there; so this time I thought I had lost him for good—I didn't know his address.
Then—soon after—I was riding up Madison Avenue on a bus with Sister (she lived at the corner of Madison and 73rd) when—I saw Nicky walking in the opposite direction to which the bus was going—putting handbills on automobiles. It took me a minute or so to collect myself enough to give an excuse to Sister and get off the bus. By that time the bus had gone far enough to make it necessary to catch another bus going downtown. So when the bus caught up with Nicky, as it did, I got off and accosted him. Again he said he had been at the rendezvous and that I hadn't shown up; perhaps it had been a misunderstanding … In any case, from that time on I saw him regularly until Pavlik and I sailed for Europe a couple of months later …
Pavlik knew nothing about Nicky until the following fall and winter (1936–37). I invited Nicky to a party at Anna R.'s and introduced him … At later parties there, with charades, Nicky was partly undressed by Pavlik in order to be dressed up in improvised costumes and Pavlik asked him to come to our studio apartment on East 73rd Street and pose for him (Pav was working on "Phenomena" at the time). Between sittings, Nicky and I used to shag and shuffle to the Victrola music and Pavlik got the idea, since Nicky was such a good dancer (would Nicky have been a dancer now if we hadn't danced together then and would we have danced together if Mother hadn't taught Sister and me to dance together as children—and what started Mother herself dancing—ad infinitum), to get him a scholarship in the American School of Ballet–where he made progress slowly but later became a professional with the Ballet Russe de Monte Carlo.
Iolas came to dinner, just arrived back from Paris, brought us Lanvin perfume, socks and ties, raves about Paris being the only place to live, gave us news of plays he'd seen: by Nerval, Pichette, Merimée; tried to run down Leonot Fini and build up Bébé Berard; we weren't impressed.
The other night, coming home across 55th Street, says P.: "Women are happier when they're fucked."
"So are men," I replied.
We laugh out of sympathy. We cry out of sympathy. We care.
Acting what? Acting emotions. Is that all? No. Acting guile, acting something we don't feel, but mostly emotions—acting cruel, acting jealous, acting hurt, acting excited, acting angry, acting humble, acting proud, acting fond, acting foolish, acting kindly, acting crazy, acting mad, acting calm, acting happy, acting dumb, acting like you're in love.
"He slept many long hours, like a child"—Djuna in the unpublished short story she wrote about me (1932).
"This country is nothing but obscenity"—Pavlik, when I repeated words of a blues singer which came in over the radio:
"I like a man that takes his time.
Control yourself, Daddy.
You'll like it better if you do!"
Ice-cream cones, hot dogs, soda pop in bottles—all of these are identified with America—and symbolic of what we like in sex too.
The time is long past when a Tolstoy would be shocked by a Wagnerian display of 'elbows and knees.' Our epoch is nearer to the workers' cabaret in Madrid (to which a taxi driver took Pavlik, Cecil Beaton, and me, summer of 1934), where the female performer thought it not enough to show her bare cunt, but brought out a magnifying glass.
Do you love this person or don't you?—a question that always comes up. One doubts—and the only proof is in the endurance.
Dropped by to see Frances Steloff in her Gotham Book Mart, after making last payment on View debt at National City Bank where a barber, Italian, in white coat with sleeves rolled up displayed his powerful forearms—which I should have liked to have had for dinner, served raw.
Here lies Charles Henri Ford.
Sleep is his reward.
Sylvia Marlowe and Leonid invited us for dinner—Vittorio Rieti (composer) was there too. After dinner Leonid brought out a little album "Souvenir d'Ischia,' 1925. In one of the snapshots Leonid was standing in a group on the beach, all in bathing suits, holding a rather pretty boy on his shoulders; it was hard to believe that the boy, who looked 18 but was 21, was Christian Bérard (Bébé). Leonid said that Bébé was doing some of his best painting then. Now Bébé is enormously fat, with a bushy beard. He's still painting well, according to Iolas, but I'm afraid his talent has been dissipated—between the fashion world and his opium-taking. On his visit to New York year before last, he came to lunch with us here, and was having his 'tapering off' opium in the form of clear drops in water. "Do you think I've changed much?" he asked. Well, he hadn't changed much since the last time I'd seen him—1939—but I hadn't seen the 1925 snapshot then!
This afternoon, sorting MSS and letters, came across a card headed 'Baby's Record' (mine) and filled in by Mother:
Date of Birth: Febr. 10, Monday night 11.55
Weight at 3 mos.: 14 pounds
Weight at 9 mos.: 26 pounds
Cut first tooth: 6 mo.
Commenced to walk: 10 mo.
First Words: Bye-bye—Tata
Weight at birth: 8 pounds
Weight at 6 mos.: 20 pounds
Weight at 12 mos.: 26 pounds
Commenced to creep: 8 mo.
Commenced to talk: 12 mo.
REMARKS: Laughed when six days old.
"I'm full of nostalgia lately." (Pavlik)
"For what?"
"For life—you Americans are so cold …"
Haircut at Plaza. Three PM yesterday afternoon (Philippe), then bought some petits-fours at Longchamps to take to tea with Paul Bowles, staying at Libby Holman's house, East 61st Street. I talked to Paul about play-writing, urging him to try his hand by learning the technique—he says writing music is "all technique." He gave me the MS of his novel, The Sheltering Sky, to read (New Directions is publishing it).
Heard from Mother, first news I've had since she phoned three weeks ago. "C. L. [as she calls Daddy] is just getting weaker and thinner each day. His urine all comes out at the navel now as the tumor has completely stopped up the other passage …"
Started the MS of Paul's novel ("Don't be too hard on it," he said when he lent it to me). What a letdown after the short stories! One would not recognize the same author whose first stories I published in View. How could such a thing happen? I must ask him. And the Laughlins were raving about it.
The Sitwells arrived last night. Mrs. Vincent Astor sent us her car at 1:30 (her secretary had made an error in ordering our dock passes—they were made out to meet "Mr. Oscar Sitwell and daughter") and we drove to Pier 90, West 50th Street, where the Queen Elizabeth loomed, her two red smoke stacks, like huge gas tanks, lit up. We watched the covered gangplanks vomiting passengers and crew, loaded with luggage, then someone, a friend of David Horner (who arrived with the Sitwells) told us they (Edith and Osbert) were already off and we found them. Pavlik embraced and kissed Edith, so did I, surprised to find her looking no older, a real youthful expression shining in the virginal pale face—her eyes do not seem separate features as they do in other people's faces, but a part of the whole mask of the face. She carried a stick, wore a green felt hat with feathers leaning over towards the front, furs, and cat-skin mittens. Osbert had around his neck a black and white large-checkered wool scarf.
Then came the ordeal of waiting for all their baggage to be brought from the hold and placed under the letter S—this was done in the most haphazard way. They had 16 pieces of luggage between them, and by the time everything got there and was examined by the Customs Inspector (Edith had to pay 850% for importing a few copies more than 6 of her book on Shakespeare!) and we got to the car, three exhausting hours had passed. We left them at the St. Regis.
I'm drunk. It's night: 12.40 AM.
We've just returned from the dinner party given for the Sitwells by Mr. and Mrs. David Bouverie—I never knew before how difficult it is to write while champagnized. Bonne nuit!
I think it's rather absurd the way Edith insists on calling herself Dr. Sitwell, merely because Doctor of Literature degrees were conferred upon her by two of the lesser British Universities—Leeds and Durham. If everyone in the United States who received a Doctor's degree in Literature of Philosophy began calling themselves Doctors what a sick nation we would appear! (We are anyway.)
Paul Bowles phoned last evening and I couldn't resist telling him the truth as to what I thought of his novel-MS. He wanted to come over and take it back immediately!
Lunch with Osbert and Edith at the St. Regis. Edith looked well in a red velvet turban (though Pavlik found it too 'fixed,' said the ones she used to make herself were much better, didn't say this to her however). We discussed, among other things the dinner party of the other night (guests included Lady Ribblesdale—Alice Bouverie's mother, Monroe Wheeler, Pauline Potter, Fidelma and Lincoln Kirstein, Mrs. Nelson Rockefeller, and several Mr. and Mrs. Somebodies). I said today, "The drinks were passed as though for an orgy," and Osbert said, "I rather liked that, didn't you?" Edith gave Pavlik and me a dozen Liberty silk ties, and Osbert, seeing me look over the books on display, said, "Do you see any you would like?" and I said, "I'd like the last one, Laughter in the Next Room," but he ignored the request and picked out Miracle on Sinai ("a satirical novel") and inscribed it to me.
Pavlik's always telling me I'm in this world for the 'first time' and that he's been here many times before—that he's the end of a 'race,' and I'm the beginning of one.
Edith's company is witty and pleasurable—she hasn't become the "fatuous old woman" that Gertrude Stein, according to Virgil Thomson, became in her last days—or years.
After the lunch yesterday Pavlik and I took Osbert to the Museum of Modern Art to see Pavlik's chef-d'oeuvre, "Hide-and-Seek." I suppose he was properly impressed though P. says that he doesn't know how to look at pictures; and besides, says P., "Hide-and-Seek" withdraws its images from the Sunday crowds … Pavlik is bored with Edith's preoccupation of who is a lady, who is well-bred and who isn't. He says he's going to tell her that in America there are two classes, those who are rich and those who aren't—"and you aren't."
(from Water from a Bucket, a diary [1948–1957])
Originally published in
Martin Amis, Gretchen Bender by Cindy Sherman, Charles Henri Ford, and Roland Joffé.