Open Call for Flash Fiction/Nonfiction
We are opening submissions for flash fiction and creative nonfiction! Submission period: July 30–August 13, 2021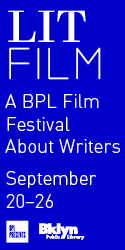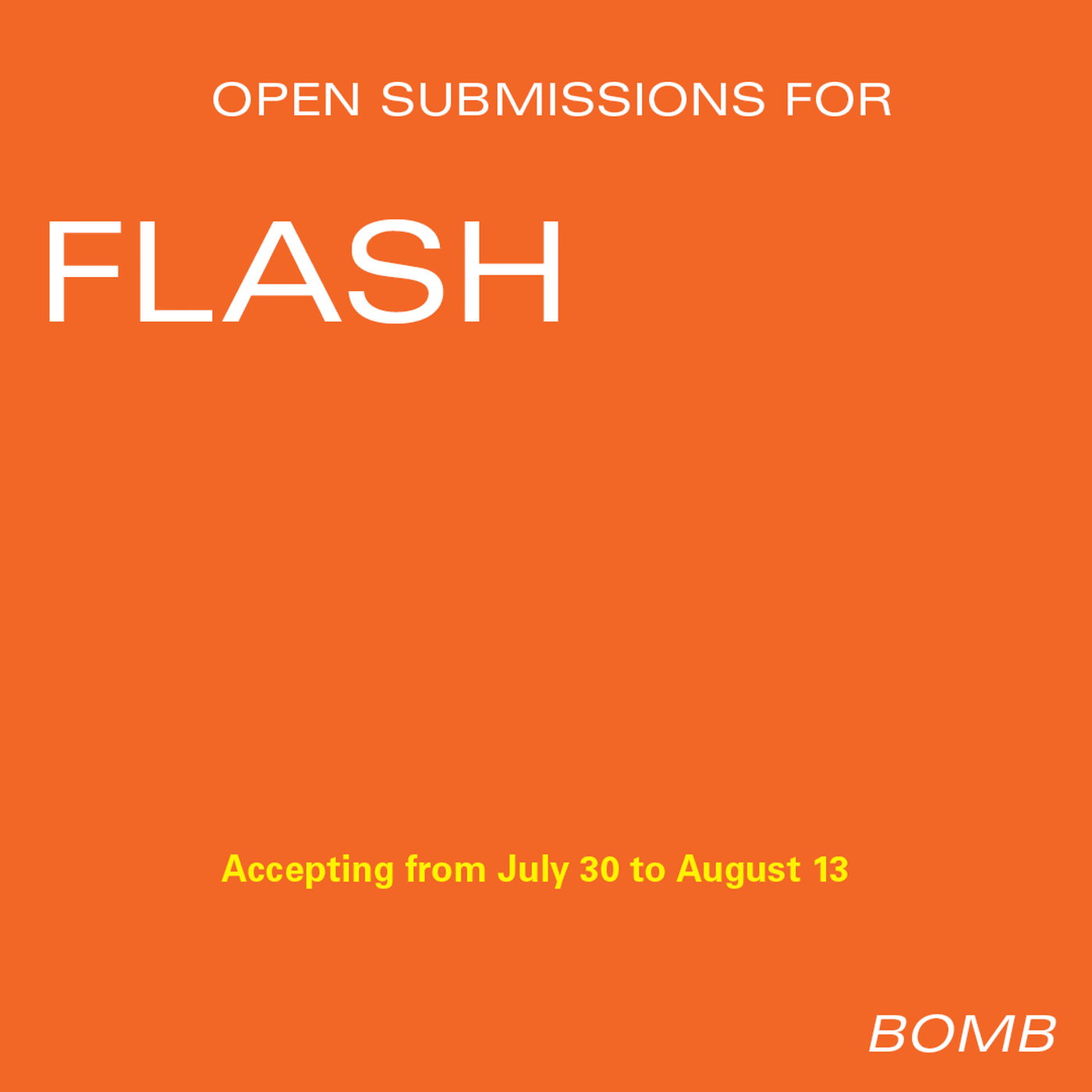 On the occasion of our 40th anniversary, BOMB Magazine, for the first time, will open submissions for flash fiction and creative nonfiction. Submissions will be open until August 13, and those accepted will be published on our website.
Submission Guidelines
Submission period: July 30–August 13, 2021 (at 11:59 pm EST).
Manuscripts must be no more than 1000 words, in Times New Roman, 12 pt. font, and with numbered pages.
The submission must consist of a single work of flash fiction or nonfiction.
Attach a 50-word bio.
Work must be previously unpublished.
Simultaneous submissions are permitted as long as you notify us if your piece is accepted elsewhere.
Accepted submissions will be published by BOMB. Payment for selected submissions is $50.00 and a subscription to BOMB upon publication.
Visit our Submittable page to send in your submission.
For reference, listed below are examples of very short works published from each decade of BOMB. Memoirs, experimental fiction, translations—these pieces run a range of genres and styles, and submissions with similarly unconventional formats are welcome.
2020s
Three Boyfriends by Brontez Purnell
Fiction
February 1, 2021


From Muscle, beefsteak…beefsteak run amok
Fiction
February 21, 2021
God by Ben Loory
Fiction
January 21, 2020

Issue #152: Forgetting Caen by Lydia Davis
Fiction
June 11, 2020

Two Stories by Diane Williams
Fiction
July 31, 2019

The Imprecation by Kathryn Scanlan
Fiction
April 3, 2020

Freefall by Amelia Gray
Fiction
March 3, 2020

A Woman Object (Exploding) by Lidia Yuknavitch
Fiction
January 31, 2020

Police Brutality Is Not the Only Honorable Way For Black People to Die by Matthew Thompson
Nonfiction
September 4, 2020
2010s
Something Like Hope by Kristen Martin
Nonfiction
November 5, 2018

Les Baigneuses by Jeffrey DeShell
Fiction
October 1, 2011

Peacock by Dawn Raffel
Fiction
October 1, 2011

Chai Wan Four by Helen Phillips
Fiction
October 1, 2011
2000s
Maag & Minetti: City Stories by Keller+Kuhn
Fiction
July 1, 2008

Fish by Anu Lakhan
Fiction
October 1, 2007

Good Friends by Clarice Lispector
Fiction
January 1, 2000
1990s
All Data is Raw by Elena Alexander
Fiction
October 1, 1993

Untitled by Klaus Kertess
Fiction
April 1, 1990

Under the House by Lynn Freed
Fiction
October 1, 1998
1980s
Executrix by Barry Yourgrau
Fiction
October 1, 1987

The Hilt by Gordon Lish
Fiction
October 1, 1987

Four Stories by Roberta Allen
Fiction
October 1, 1984

Five Stories by Lisa Blaushild
Fiction
October 1, 1983

Congo by Barry Yourgrau
Fiction
April 1, 1982