One Unsettling Night in a Bar: Angela Washko's The Game: The Game by Daniella LaGaccia
Building empathy through simulated pickup artistry.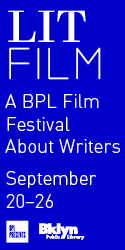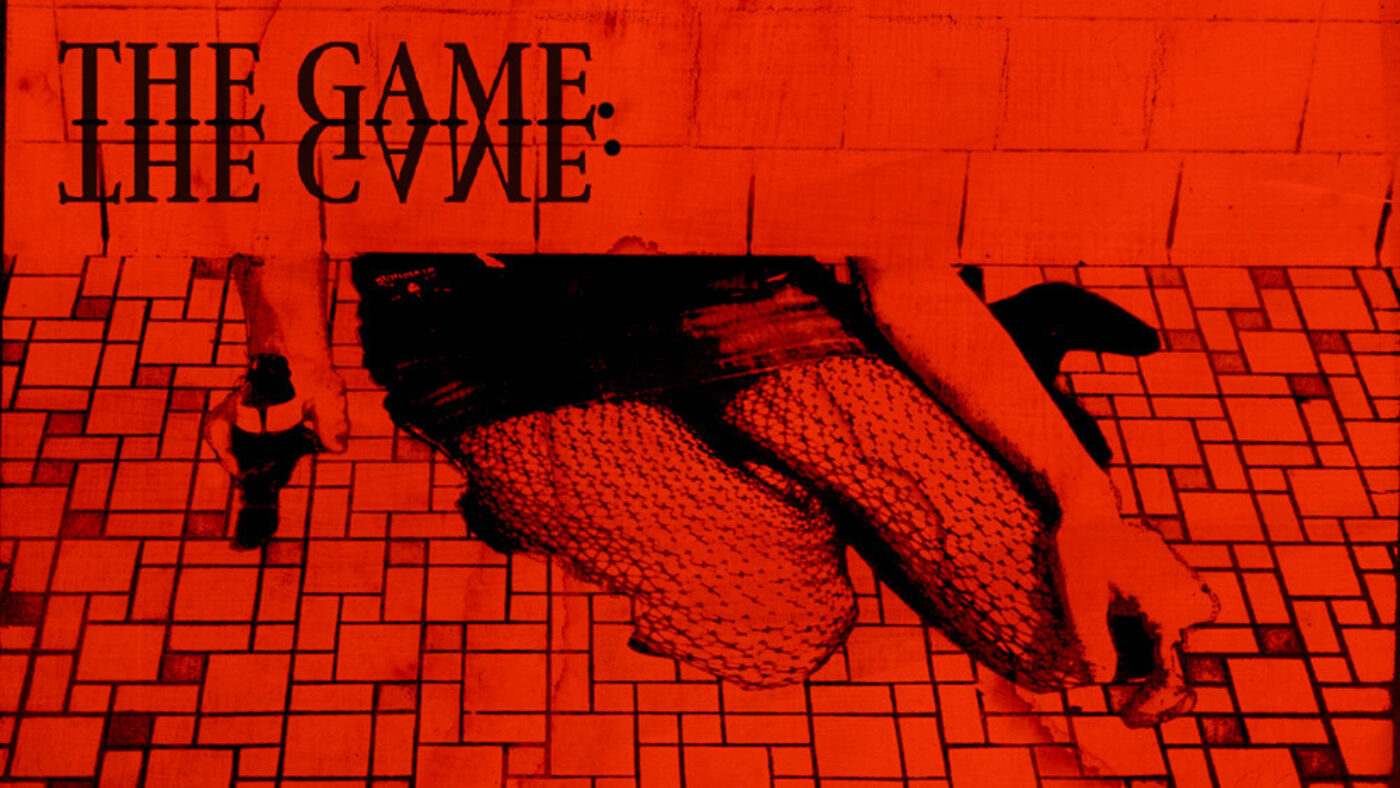 There's a point during Angela Washko's computer-art project The Game: The Game (2018) when your character feels trapped and is desperately trying to get out. Pulsing music by Xiu Xiu plays in the background as you try to navigate a crowded bar where you're confronted by six men, all trying to have sex with you. They spout crappy pickup lines, "neg" you, force you into conversations you don't want to have, and even assault you, all with the same goal. 
Washko's The Game: The Game at the Museum of the Moving Image puts viewers in the first-person perspective of someone (whose gender is never mentioned) experiencing a typical real-life scenario of going to a bar to meet up with friends. During the course of the night, the player can choose from a series of text options that will advance the narrative; there are over 90,000 words of dialogue and over 50 possible endings that transpire as a series of frames made from more than two hundred cyanotypes created and scanned by Washko. She then used Python and Twine programming languages over a period of two and a half years to bring the project to virtual life.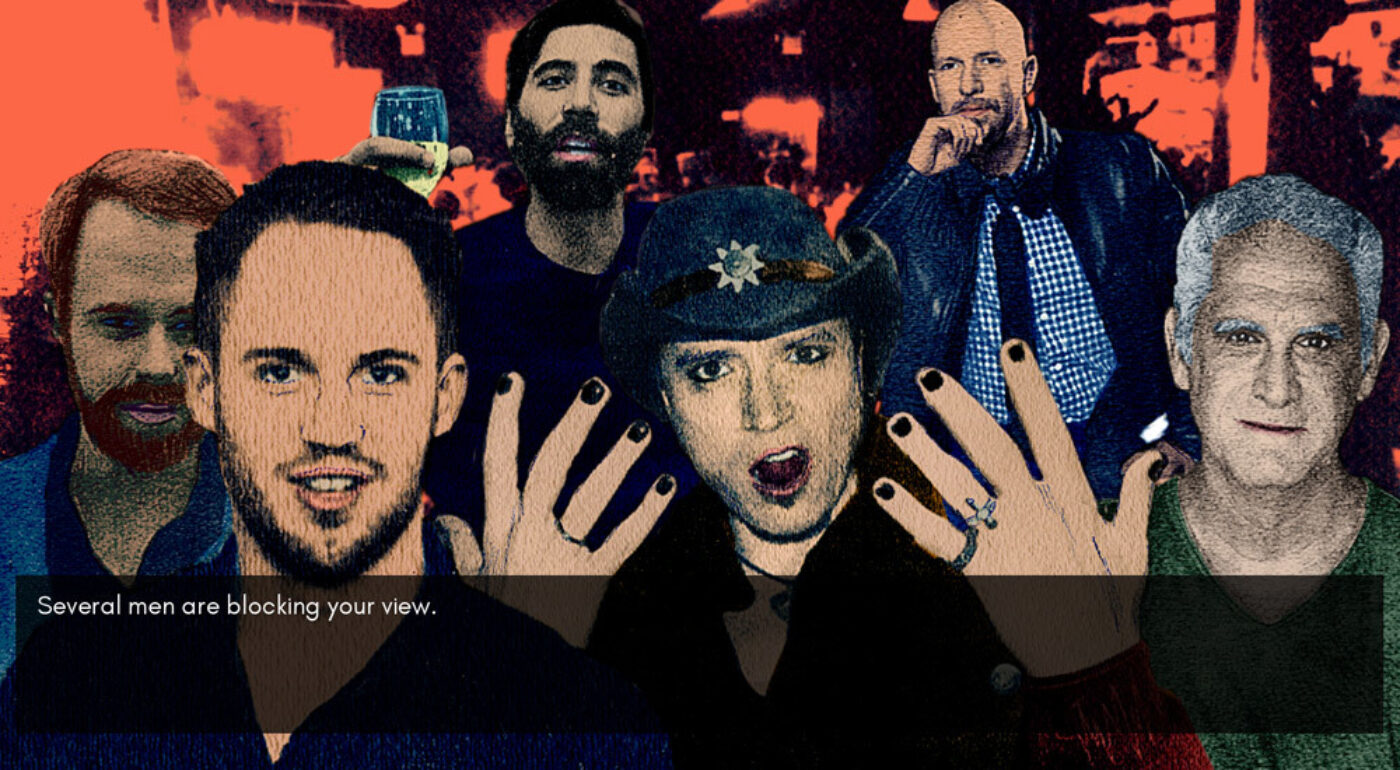 At the exhibition, users are invited to sit with headphones in front of three touch-screen monitors. A session can last anywhere from a half hour to only a few minutes, depending on which options are chosen. Despite its simple graphics, the game is immersive and puts participants in a place of empathy by experiencing being hit on, non-consensual sexual behavior, or, in one scenario, being raped. Washko mentioned in an interview with me that there is an ending where a person will have sex with you after your character has passed out and fallen asleep. There are also happier conclusions to the game, in which your character eventually makes it home to watch a movie. At the end of my night, a clip from Sex, Lies, and Videotape started playing, adding a bit of levity to an otherwise intense experience. 
The Game: The Game is a reference to Neil Strauss's bestselling books, The Game: Penetrating the Secret Society of Pickup Artists and Rules of the Game. Strauss spent a period of his life as a "pickup artist" (commonly shortened to PUA). He turned this into a professional career selling not only books, but also videos and seminars, teaching men how to attempt to seduce women. Some of his techniques range from the conventional to the bizarre. Washko's 2018 The Game: The Game Research Reel (a 135-minute video of seminar and "hidden-camera" footage also on view at the museum) shows him talking to a group of young men with notepads in hand as he recommends pulling women's hair and even biting their elbows. In the video he claims he has done this "hundreds of times."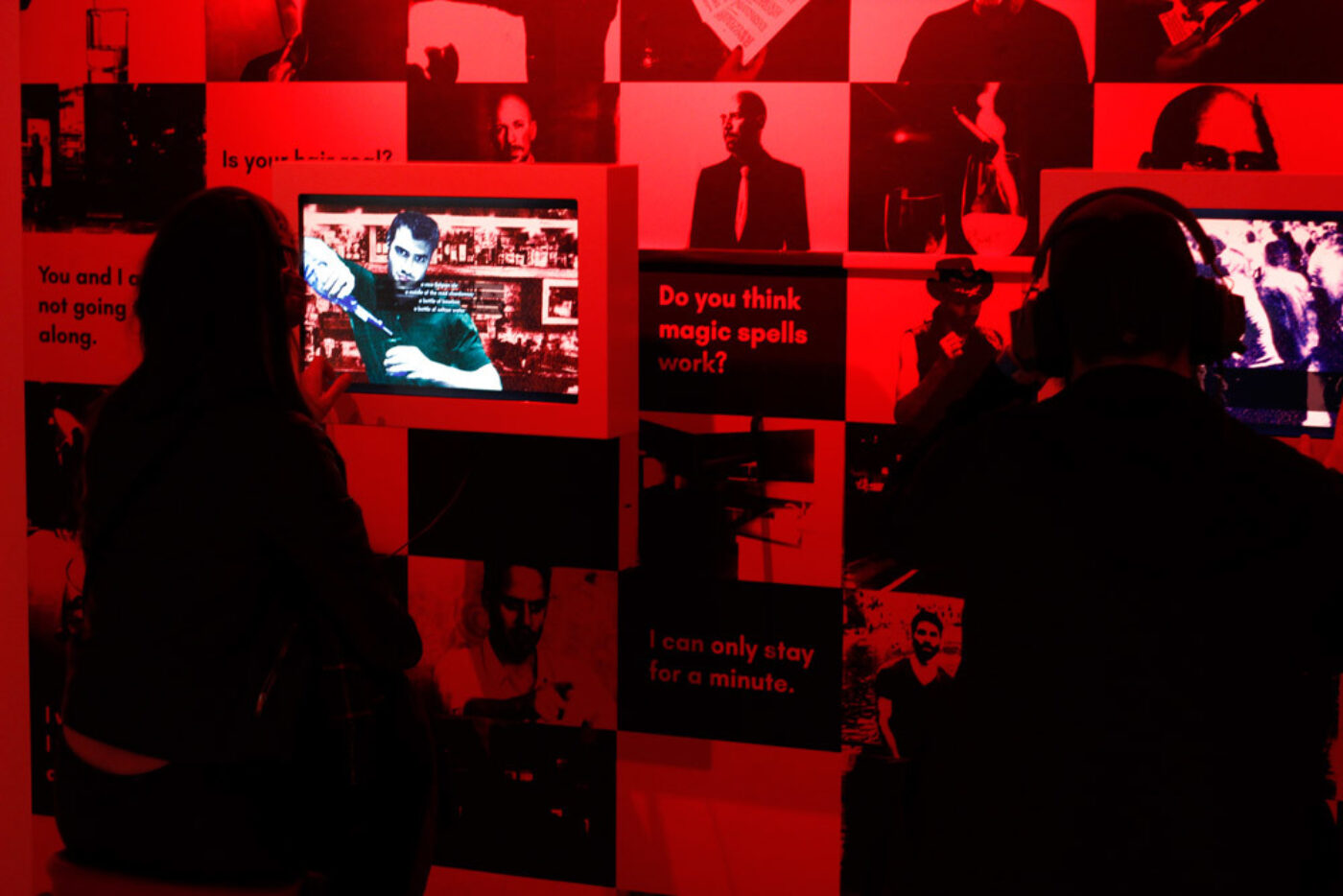 Washko's project features the likenesses of six well-known pickup artists including Strauss, Mystery (Erik Von Markovik), Ross Jeffries, Roosh V (Daryush Valizadeh), Julien Blanc, and RSD Tyler (Owen Cook). Washko studied and incorporated their pickup methods so that people can be aware of and experience them firsthand. Using a computer game as the medium to talk about this subject is appropriate, because as Washko explained to me, the seduction-coach community uses video-game terminology to explain their techniques. Words like scoring, levels, beating the game, and even metrics are all used in online pickup-community forums. This is a game that has one objective: sex by any means possible. 
Unlike video games such as Grand Theft Auto, in which depictions of violence are fantastical and there are little-to-no consequences, The Game: The Game is firmly grounded in real effects ranging from benign to extreme. There is no "escapism" element here—it's more like entrapment. At one point, you might feel locked in a conversation with a person you don't want to talk to, and you feel a growing sense of your personal safety quickly evaporating. Walking home in the dark night, a shadow jumps out at you. This use of first-person perspective is essential, effectively building an empathy that allows participants to feel how unsettling something as simple as going to a bar can be.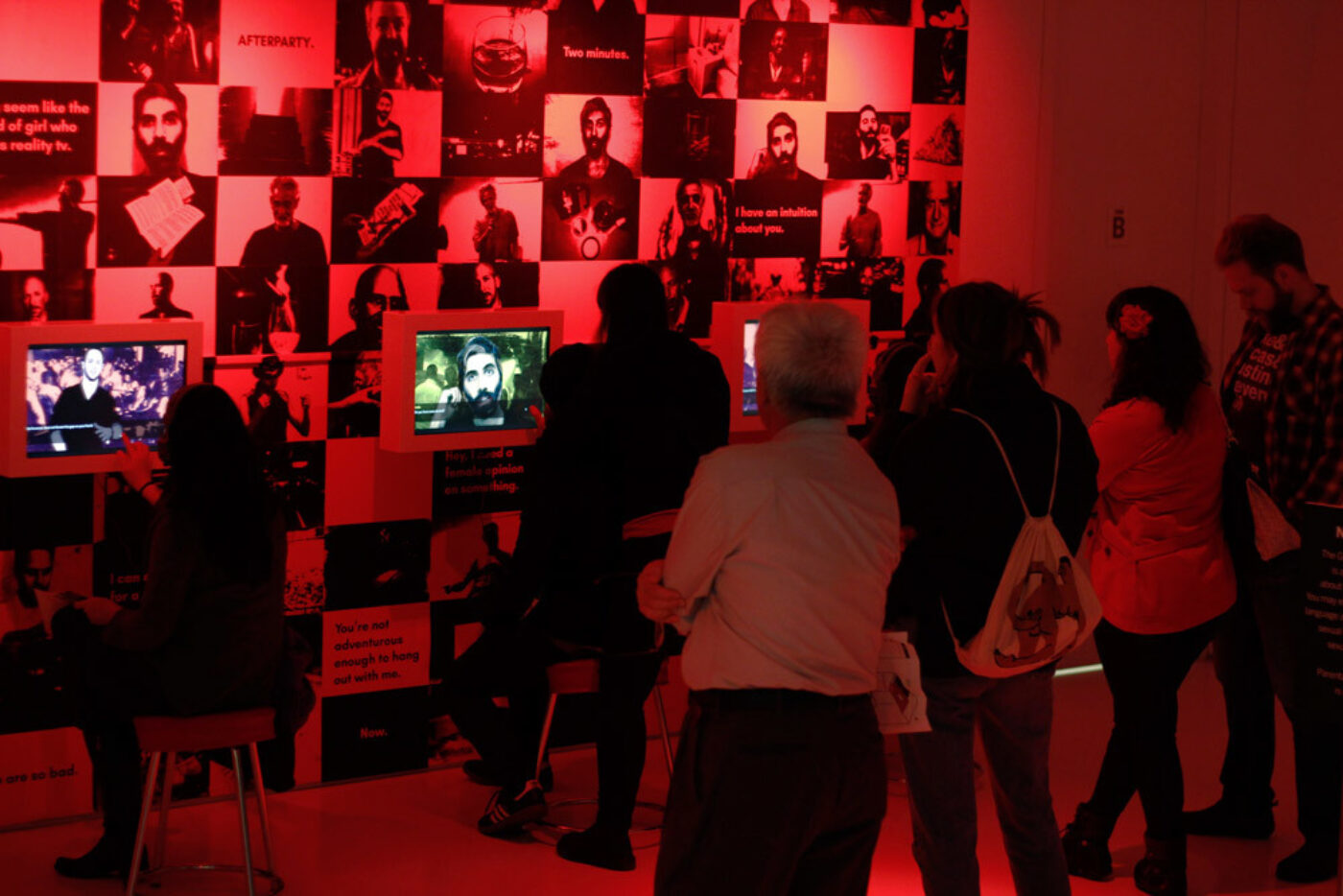 Neon red light saturates the gallery space at the Museum of the Moving Image, with screen shots and text from the game decorating the walls. "I have an intuition about you," one quote reads. But to whom is this directed? During the opening, Washko talked about the future of the project and the possibility of making the game available to play online, giving it an audience outside a gallery space. The reason for creating it, she said, was to help women identify a situation with "pickup artists as it's happening," and she talked about a need for men to have the "social education on how to talk to women." In other words, women will identify with it, men can empathize with it, and both will learn from The Game: The Game.
Angela Washko's The Game: The Game is on view at the Museum of the Moving Image until March 25. 
Daniella LaGaccia is a Brooklyn-based artist, writer, and editor who has worked with Art in America, Interview, PAPER, and artnet News. She is also the cofounder and editor of INCIDENT Magazine, an online and print publication dedicated to performance-art reviews, artist interviews, and essays. She can be found on Instagram at @lagaccia.