Discover MFA Programs in Art and Writing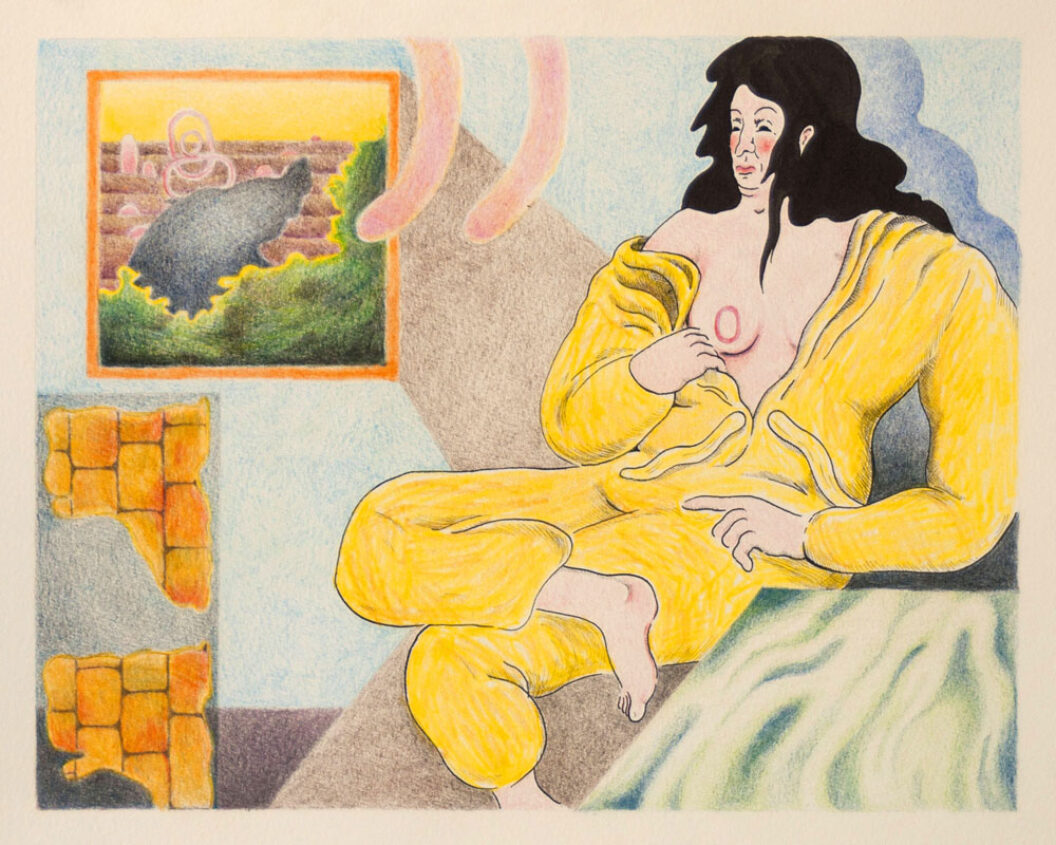 from G
1
One cultivates one  Each
Row   makes a simple Grr
One engenders One enters
a G One Greets One   Grd
ns   One Grammars one  A
Group of   1 Growths one
eventually  even Grows e
ast even astutely into G
What is G must be greater than my desire to bury G while I secure G in the earth and witness growth. If no reality exists apart from the mind. Does G. If precision is what I aspire to, then I must let G drop down from the alphabet and be here. Rows of seeds and seeds cupped in the hand. G is a gardening. In use and seemingly simple. Learning.
2
G  "just Gets it" lines in
And in Getting    one cult
one cultivates     a G. De
er - a hem - sewn2 Hemisph
eres lantern    A slant of
Pennsylvania      / One is
milk        June. is Grass
Locus of one    self. G. -
1 counts.      1 considers
centers edges     HexesOne
Hides. Is   Hindered Is X'
D Out. One   becomes Grnd.
G must sometimes be divided into hemispheres. The self is not in the mind. To sow is different than to sew. Thought of hemispheres and hems in relation to ground. It is June. The grass may be the center of the self. Not the body. Hex signs sometimes painted on barns to ward off evil spirits. To protect animals. Crops? People. Sowing? Sewing. In June, it's easy to feel the season won't end and to become the ground because hovering so close to it means one is gravity completely. And grass slants.
3
Grdn

a  e
H
X
Some things drop down into what I clear space for. The "I" separate from the mind begins to grow.
4
What might Green hide -
utterconfusion - upcoun
try G  easily hides G +
House from the Grnd  up
I've tried to tell youG
Terms for non-cities. These entities in their hiding are appealing. Untouched land or I'll upcountry say G humanly. The shadow? G of figure and ground. And hides from itself. A house built from the ground up.
5
Green. forms what
said"in what Heat
do  plants burn?"
say  "brk fr fd G
ive it  yr awl" G
one.    Becalmed/
Plants will burn if watered in heat. G says a garden is practical. Keep working in high heat but don't water in high heat. Suns, etcetera. Sewing in the mind. I am not giving it my all. Being calm and green, the self hides.
Emmalea Russo is a poet and visual artist. She is the author of they (Gauss PDF, 2014), CLEAR1NG (Dancing Girl Press, 2013), and book of southern and water (Poor Claudia, 2013). She lives in Brooklyn, NY and is an editor at Ugly Duckling Presse.