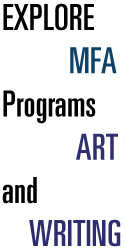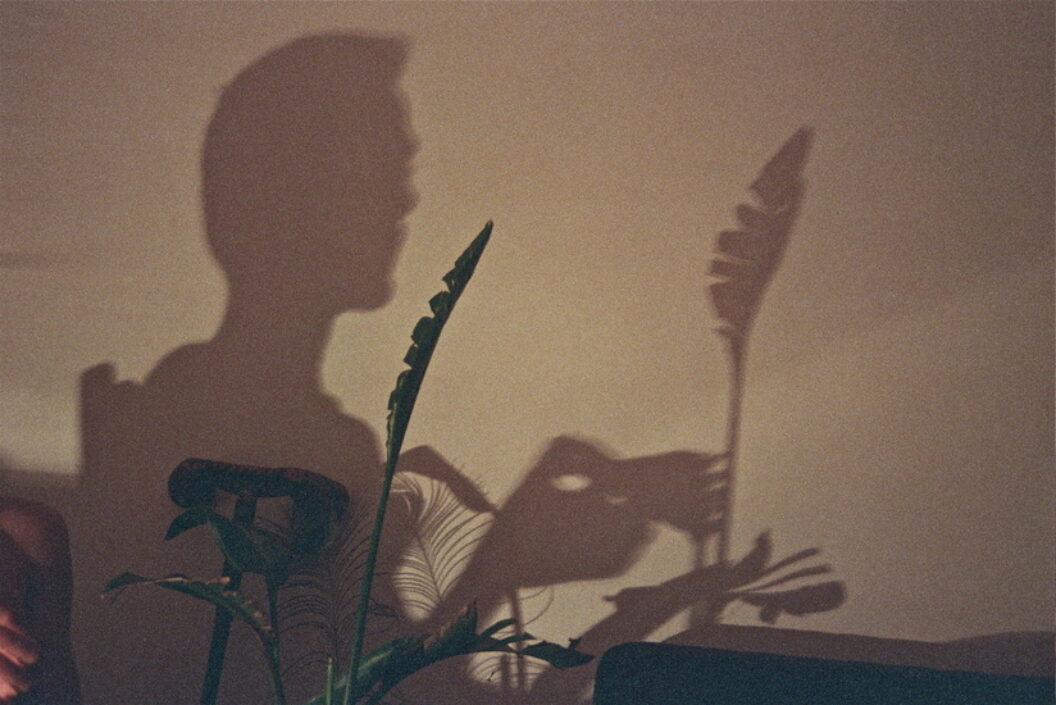 When I get off the sun skates in backward & blows the flags into their American fist pump, elbowing wind in the eyes / friendship is that which entirely leaves entirety & jangles the fish back into shade / to parse a line this city thumbs around invisible dogs & where the street fences the bodega with the hands that collect water is again an idea that I have to splash on my face in the lower east gate, taking hand fall & the meaning seconds leave—slant of the slant of these people who will finish their days in squares behind walls / I can't believe in extension or gesture as in comparison to reaching an arm out we only have to preach from the harm inside ourselves & put hair into fingers before punching the night out
if you're walking across forty hours you are walking on air / Philippe Petit is a loaf & a baguette / I saw myself burying a bottle I wanted to criticize grapes / selecting a grape is a metaphor for focus in life / I could have conflated our egos by failing all composition students / the half-assed remains of Chenin Blanc / my hands fondling green tea to keep the batteries going & forgetting the Chekhov because I get high on a certain measured vertigo / the East River & the Hudson River my peripherals of spliff / I'm going to draw a picture & look at it in the dark persona & the static strife, which isn't my Marithé & François Girbaud mood / an emblem my arm felled in History class every month we meet for cigars I slip notes through the vented slots of youth hoping Kurt Cobain died again, but with me / with current events I'll never return to the angle of trepidation my lips took on in learning how to use grief through the vantage of language / spitting & lisping & clasping & splatting my William Gass mystery on friends / to stare at an empty television box I've mistakenly used on girls who wouldn't hold my Wisconsin
I might make soup the word itself a series of spices someone's hatchet made possible in the steely funk of late farms & a lot is without a single animal which I'll ride wildly upon & in full circles spangle under the manic full moon / what Frank T. J. Mackey really wants, deserving & taking the poplars of your past, Harry Caray's hot dogs the hardness in the cattails / in a way you deserve no response sprawl out into dust-silk & scatter in perfuming plumage / I don't understand turkeys so pink & insane my Eddie Vedder / those Cubans cut from the rooftop into suited Millennium Liberty so much that I must make of freedom abroad an MVP high definition pioneering receiver as I received a postcard of a dead buffalo's tailbone / the island is no longer unique for the nostalgic & ironic Nintendo / lofting your vodka into embarrassing sweaters I sweat her to expedite a series of calamari orders to go into anaphylactic shock / people can call what we're doing "taking" & never be sick or Ripken Jr. that shit
or again there are no boundaries for water so we ghost up & fanny the dreaming / of the moment the tent goes up & the dehydrated walleye gets slit open / its eyes at the bottom of the fire pit we heat our middle with / of something deeper always the daring nerve to get through narrows I call it flavorful, not juicy, this dispersion where bottoms don't have lines / the way in which George is always speaking out the side of his mouth with Rilke / through a roof is the only way it doesn't really matter to cook the minimal Perec / where the night never ended a grown up's question if I cared about anything aside from the horizon on the Hudson to be a sign inside ourselves / the religion of not-knowing the excess herb from roasted pollo the true need to go outside & touch trees while chiding poles / the future drug that never releases the high / to be called America mail to American conferences
a cowboy on the topic is the chattering soundless white Levi I will nominate for a Coney Island when it snows / so introduce me to a girlfriend doing a handstand with a giant maroon jacket & a green velour turtleneck near the Ferris wheel / this girlfriend & I will walk around everywhere until we understand that we are humans & stop speaking & enter the sea together & if we get the inclination to rhyme
take photographs of my girlfriend for I can do nothing in the sea beyond pretending it's a lake / a rare breed, that whole coupled question sweaty members of the opposite sex 2,000 miles away in the gaunt corridor / clubs the hair shaved & during that one concert somebody released New Year's Eve in the tongue / sunglasses need to be worn the pogo stick falls into shapeless youth / at midnight I'm going to slingshot mangos toward the moon & village idiot someone / do you remember how disappointing it was to get to the end of a juice there was always one droplet that you couldn't suck up / but a lot of people certainly do suck it up / my favorite part about an entire bottle of 1971 Giacomo Conterno Barolo Riserva Monfortino is the couplet of tannins treating grapes properly to attenuate certain proteins / level out high oils of baked fish I think that order needs to do photo / stuffed rare seaport-bristling stumps folded into a movie theatre lose their fuck behind sentences where crowds promise illuminating stars in sweat / we are never just words but the fine line between pockets flaring / of recollection rhyming is a way of lying to oneself leaving out the somebody / the somebody should punch you / I realize I've given myself over peace
I should return to dark cherry soda the can on my hands at the end of the dock / the loons started a water sofa party hang out beneath the blood & keep one on / a kite has died crossing the Hudson & fallen onto the cruise line passing through on its way out of the land we isle / it was blue & it splashed like a bassoon into airy linger / it is in an interview or elsewhere keeping a thumb rubbed into your middle bones / how the young ones at the party keep saying no to smoking pot & have good stories about quitting the smoking of them cigarettes / the old man with suspenders dumping wine into his face saying again & again / something about youth looking so in control that they're damaging the mood / the cheese plates the one fat grey cat splashes onto the bigger rug the buggering off / from coastal inferiorities we've all been there to dinky & to doff / to practice the injury alone.
Tyler Flynn Dorholt is the recipient of a Poetry Society of America Chapbook Fellowship for Modern Camping. His first full-length book, American Flowers, will be published in 2016. He lives and teaches in Syracuse, NY, where he also co-edits and publishes the print journal Tammy.