One Piece: Untitled (Sad Round Face) by Miyoshi Barosh
An artist makes ambitious work in the final years of life.

Discover MFA Programs in Art and Writing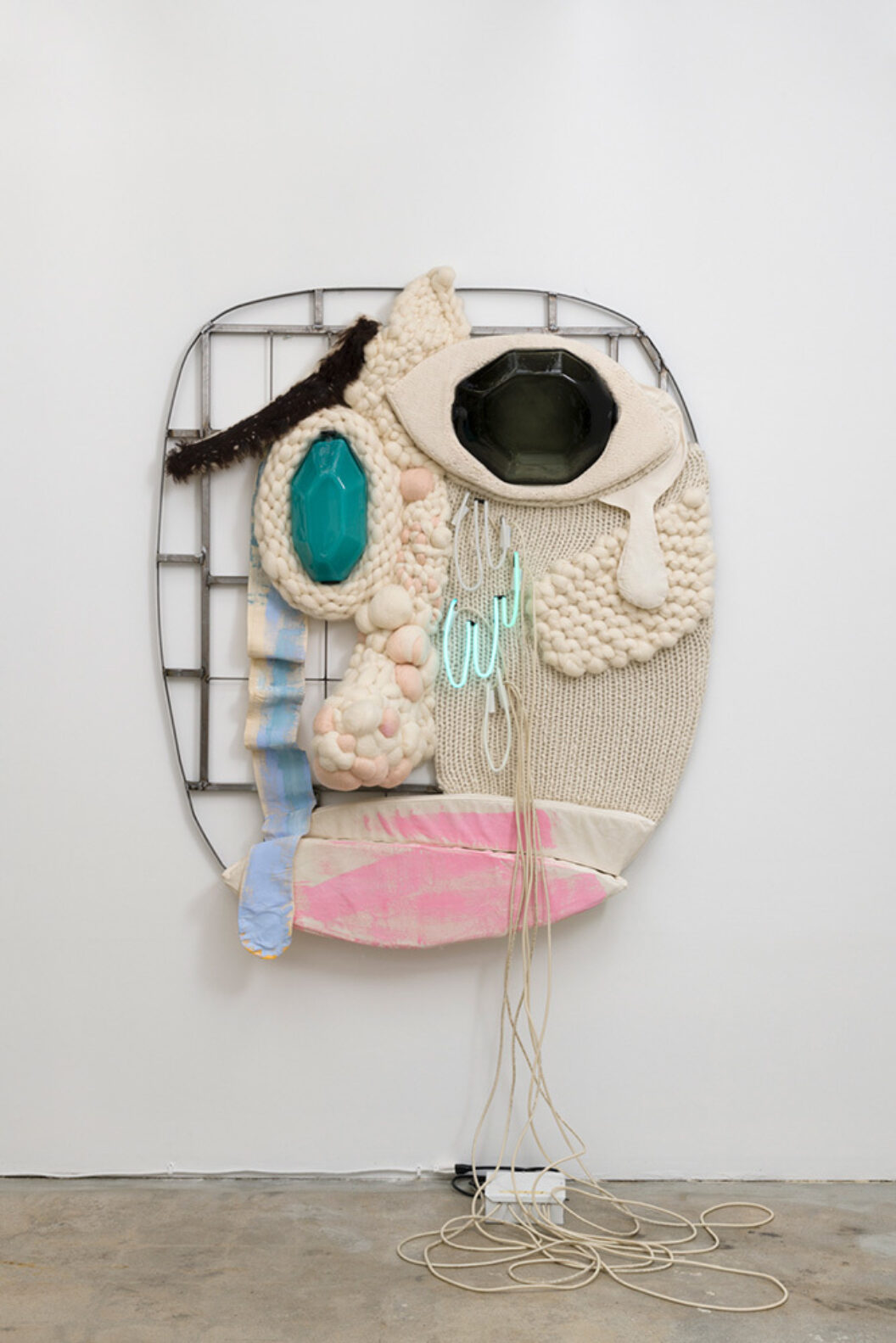 I cannot begin to fathom how someone can be productive in any pursuit, let alone making art, with a diagnosis of terminal cancer. Yet in the last three years of her life, Miyoshi Barosh made some of her most ambitious work. Her battle with cancer was only one of several personal challenges she faced during this inconceivably difficult and productive period.
I want to focus on one work in particular, as it was among her last pieces. I believe it only had a working title: Sad Round Face. Miyoshi had a fondness for over-the-top hyperbolic language that mocked sentimentality and quite possibly her own dire situation. It was almost as if she was saying, "What do you expect from someone in their last days?" I know she felt an incredible sense of heartbreak and betrayal in having to "leave" so early. I believe she was thinking in terms of a personal legacy, like that hackneyed sports cliché of "leaving it all on the field." These works started as little doodles and were developed into muscular reliefs consisting of wildly divergent materials. The same expedience you see in a quick sketch was translated into very physical and complex works that retained a fresh, unfussy, drawing-like quality. No small feat. She didn't have the luxury of time, and she knew it, and so she wasn't messing around. Like the happy/sad motif she employed in these latter works, Miyoshi was simultaneously tough and had a heart-on-her-sleeve innocence. She had a ferocious appetite for pursuing new interests and meeting and making friends. She could be demanding and critical, but if you made it through that filter you were "in." During the best of times she was the greatest, most challenging, and loving companion I could have ever wished for.
—Jeff Colson
Miyoshi Barosh's work can be seen at Night Gallery in Los Angeles until February 8 and at The Pit in Los Angeles until February 22.
Miyoshi Barosh (1959–2019) made work in a wide range of materials and techniques that humorously expose the socio-political underpinnings of American culture. Her work has been exhibited in New York and Los Angeles, with solo and group exhibitions at Luis De Jesus Los Angeles, and in group exhibitions at The Pit in Glendale. Recent museum exhibitions include Thread at the Long Beach Museum of Art (2019) and Material as Metaphor at the former Craft & Folk Art Museum, now Craft Contemporary (2017). Barosh was an Artist-in-Residence at the Pilchuck Glass School and a 2015 recipient of both a Guggenheim Fellowship and the City of Los Angeles Individual Artist Fellowship (COLA). She received a BFA in painting at Rhode Island School of Design and an MFA from the California Institute of the Arts.
Jeff Colson is an artist who lives in Yucca Valley, CA. He received a BA from California State University, Bakersfield. He is the recipient of a 2012 Guggenheim Fellowship and a 2015 City of Los Angeles Individual Artist Fellowship (COLA). He is represented by Denk Gallery in Los Angeles.