One Piece: There's a bright side somewhere by Alteronce Gumby
The artist talks about the genesis, composition, and execution of a recently completed work.

Discover MFA Programs in Art and Writing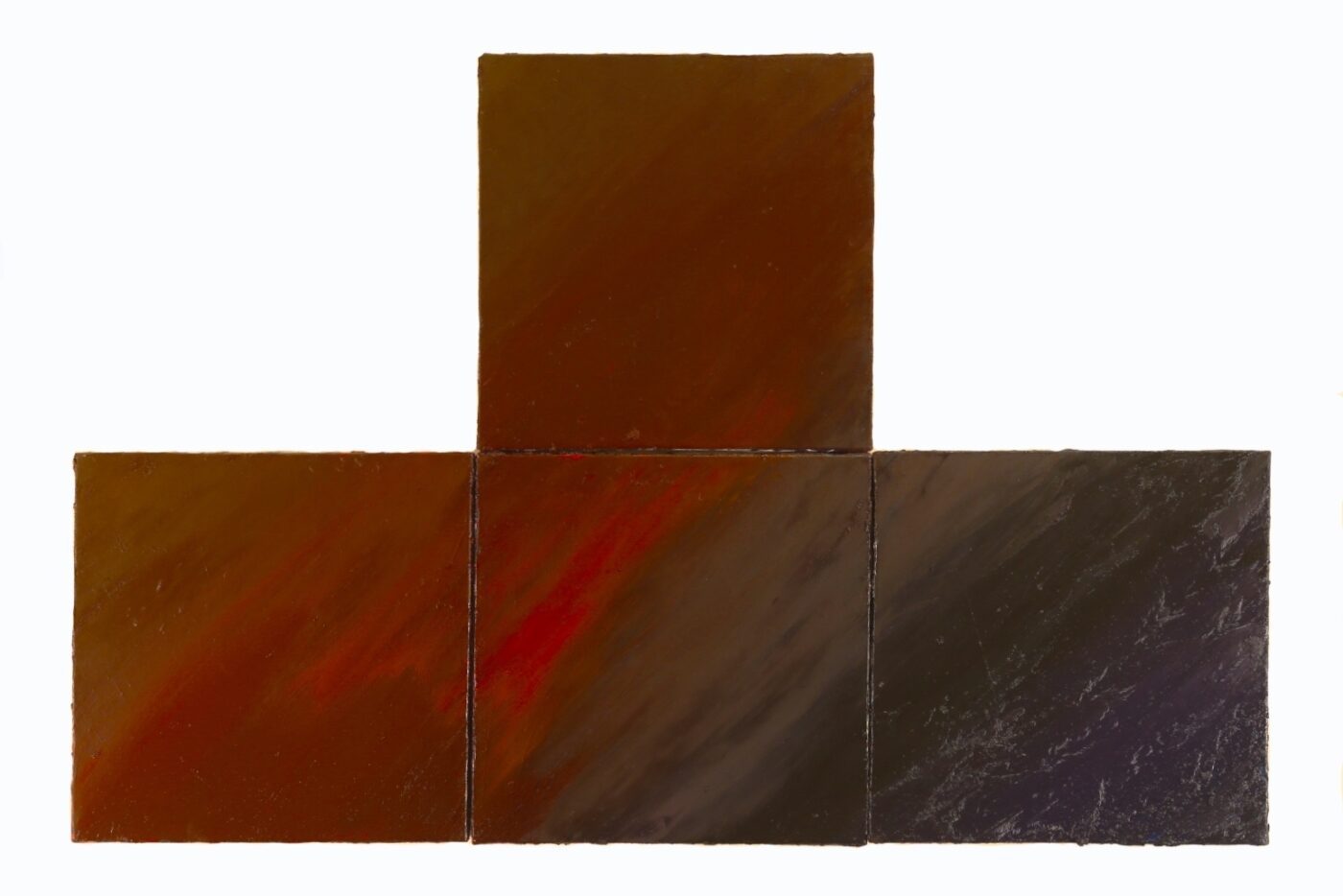 When I was ten my grandmother had a jigsaw puzzle on her dining room table and I was infatuated with it. I remember spending hours working on that puzzle instead of doing my homework. I liked to challenge myself by not looking at the image on front of the puzzle box. Currently, I'm assembling paintings in the same mannerism, composing their chromatic comparison and directing the mind's eye to another space. This past winter, my favorite Netflix-and-chill series was Cosmos: A Spacetime Odyssey. I wanted my paintings to render the dark matter of the cosmos to formulate the relevance of blackness. I felt the need to create a safe space for myself, as a result of feeling insecure in the natural world. I have ambitions to see beyond my imagination in search of a more abstract horizon. Like faith, light has always been a companion to darkness, not in opposition, but adjacent in space and time. There is always a space beyond what we can see. Through the process of painting I created spaces of light, hue and shape that offer me a place of freedom. My recent body of work represents a development towards eliminating color lines from my field of vision by transcending hue through shades. There's a bright side somewhere is an affirmation, and hymn, to the debarkation of better days. I painted it with my hands while it hung on the wall, or laid on the table, or rested the floor, or leaned against the window or I just held it in my hands. I would arrange an image together, and soon after take it apart, reimagining its story, becoming misplaced with its intention until I found it again, allowing color relationships to guide me, with conviction, to construct the painting piece by piece like a jigsaw puzzle.
Alteronce Gumby's Reading Rainbow is on view at Long Gallery Harlem until October 29, 2017.
Alteronce Gumby currently lives and works in New York. He received the Robert Reed Memorial Scholarship during his MFA at the Yale School of Art. He received the AAF/Seebacher Prize for Fine Arts as well as the Dumfries House Residency in 2015. In 2017, he was artist in residence and the Harriet Hale Woolley scholar at the Fondation des Etats-Unis in Paris, France.