One Piece: NYC Fluorescent by Jordan Seiler
The artist talks about dismantling street advertisements and their infrastructure.


Discover MFA Programs in Art and Writing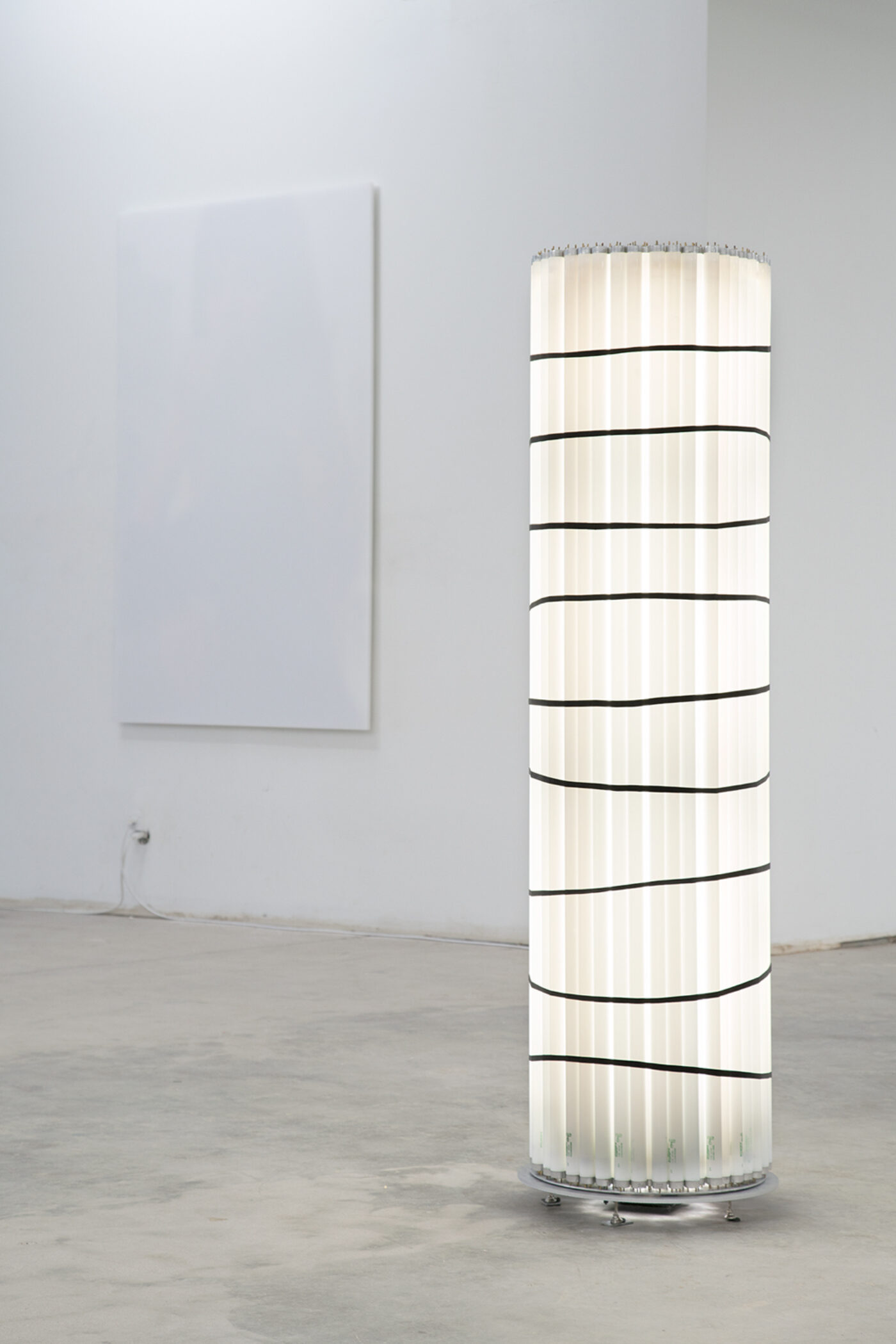 As part of my practice, I've spent the past fifteen years or so removing advertisements without permission from city streets and replacing them with artwork. This is a way of questioning how we use our cities and asking which conversations we choose to privilege in our shared environment. It's a focused form of civil disobedience that aims to reveal things about the society we're building toward and how we might choose to alter that course conscientiously.
Up to this point, every advertisement I've taken from the street and every advertising space I've occupied seemed an appropriate response to the monopoly of consumerist imagery that surrounds us. If they littered our cities with fuel that sets our consumerist tendencies ablaze, I would respond by disregarding their inalienable rights and treating their property as my own. I justified my public installations and artworks by the marks they leave on the city, visible to passersby—legible evidence of discontent on view for public interpretation.
Recently I expanded such removals, commandeering the more mundane materials that make up advertising infrastructure itself. Creating this piece I found myself in Brussels with sixteen fluorescent bulbs—all taken from back-lit advertising locations around the city—perched on my shoulder, and I began to wonder if I was indeed still within the purview of protest or if I had crossed over into criminal behavior. By removing these bulbs, the mark that once justified my indiscretions was dimmer than it had ever been before. What right did I have to comment on how our cities are used if that comment was too subtle for the public to even perceive?
No matter—I was building a monument to my disregard and a pillar to my beliefs. Walking in concentric circles, I continued to gather materials, 150 fluorescent bulbs in total, binding them together with black furniture bands. Upon wiring eight of the innermost bulbs, these liberated materials began a new life illuminating themselves in a perpetual rotation that would exhaust itself some time in the distant future, and hopefully one in which we take more seriously the influence commercial media exerts on our public visual environment, the discourses we privilege, and the society we aim to become.
Jordan Seiler's NYC Fluorescent is on view at the Harlan Levey Projects booth at the Dallas Art Fair from April 13–15.
Jordan Seiler is an artist and activist living in New York City. Through large-scale civil disobedience projects, augmented reality mobile apps, and an ongoing studio practice, Seiler's work questions the monopoly of consumer media on our shared public spaces while creating new opportunities for public communications. Seiler's work has been exhibited internationally at the U.S. pavilion at the Venice Architecture Biennale, ICA Boston, Austin Museum of Digital Art, the International Poster Biennale in Warsaw, and featured in The New York Times, The Los Angeles Times, El Pais, New York Magazine, and Hyperallergic, among others. A second iteration of the sculpture described above, titled NYC Fluorescent, was recently on view as part of a group show with Anton Kern Gallery and Harlan Levey Projects. Seiler's latest augmented reality project with dancer Suzie Rzecznik can be seen in BOMB #143.