The artists talk about the desire for blonde.

Discover MFA Programs in Art and Writing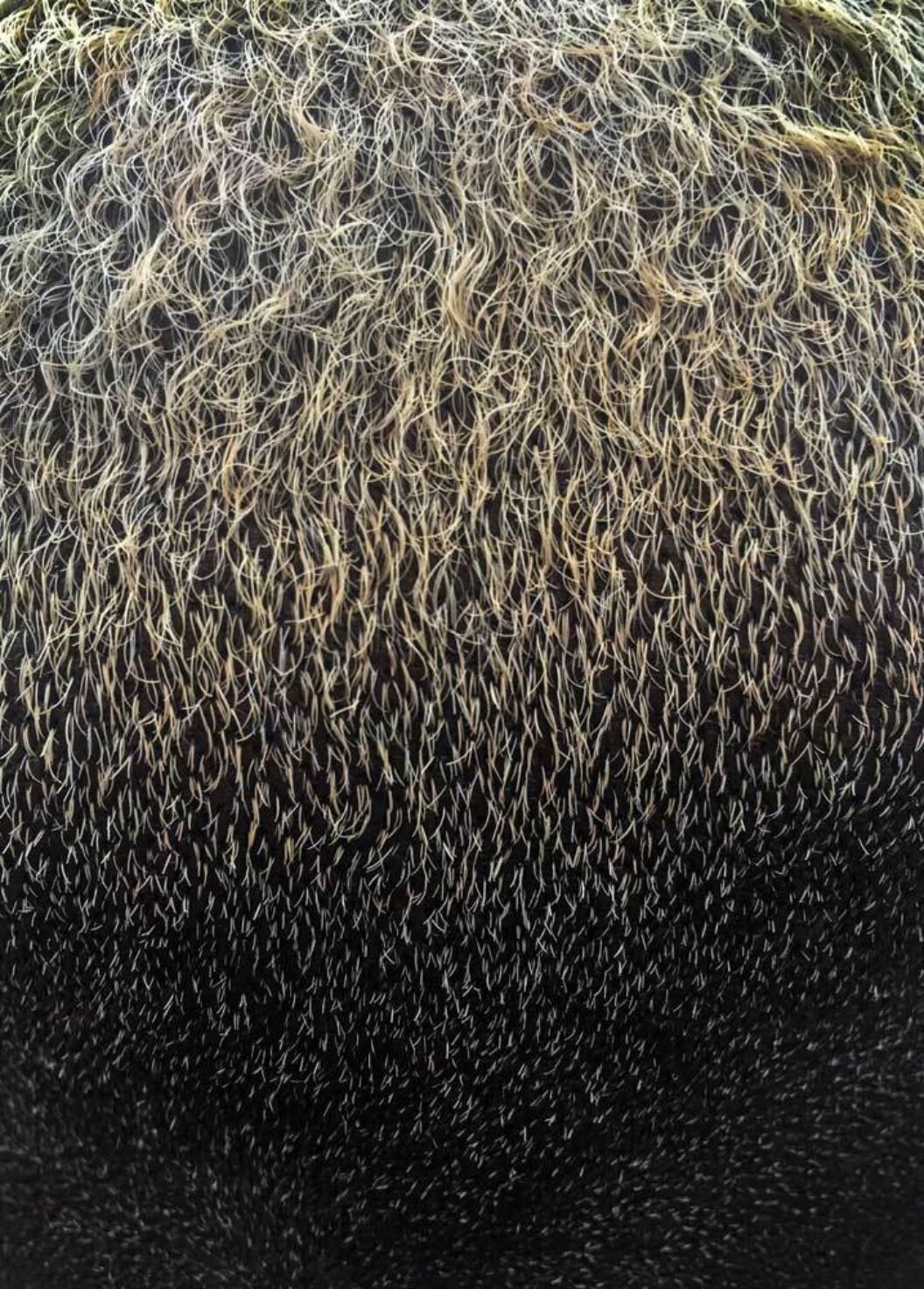 Historically, blondness has been a signifier for desirability and beauty. It speaks to "purity" and whiteness—the purity of whiteness—like no other bodily attribute except, perhaps, blue eyes. In the twenty-first century, blondness is the look desired by our American president, pop stars, rappers, television announcers, Hollywood celebrities, the boy next door, and some, though not all, Asian Americans, African Americans, white Americans, Arab Americans, and Latinx Americans, among others. The desirability of blonde hair has no genre boundaries, no pronoun limitation, and no class limit. Whether one is a bottle blonde or regularly goes to the salon, blondness is ubiquitous. The exhibition Stamped engages the quotidian aspirations of Americans who have decided to send themselves into the world of blonde. Their reasons are many—some thoughtful, some ahistorical. Many, however, just want to look good without questioning why blonde is good. Some say the blonde masks their gray and defies aging; others want to be noticed for being different; and still others attach to the age-old equation of blondness as beauty. Few use the word white in their reasoning because they see blondness as a style free from its racial implications. For them it's not a way of being or a sign of belonging. For each user of blonde dye, the journey is personal. Only the blondes know where blondness sends them. In this way, they are stamped; but it is also their freedom.
John Lucas and Claudia Rankine's collaborative work Stamped is on view at Pioneer Works in New York until August 26.
John Lucas was born and raised in Ohio. He has worked as a documentary photographer for more than twenty-five years. Lucas has directed and produced several cutting-edge multimedia projects including the collaborative work Situations with poet Claudia Rankine. In 2014, he completed his first feature-length documentary film, The Cooler Bandits, which was awarded best documentary at the 2014 Harlem International Film Festival. His work has been exhibited in museums and galleries both nationally and internationally. Lucas currently directs and edits film and media content for the Institute for Municipal and Regional Policy (IMRP).
Claudia Rankine is the author of five collections of poetry, including Citizen: An American Lyric and Don't Let Me Be Lonely; two plays, including The White Card; numerous video collaborations; and is the editor of several anthologies, including The Racial Imaginary: Writers on Race in the Life of the Mind. Rankine is part of the curatorial team of The Racial Imaginary Institute. She is also a Chancellor of the Academy of American Poets and teaches at Yale University as the Frederick Iseman Professor of Poetry.