One Piece: Essay (Panic Angel) by Brook Hsu
The artist talks about the genesis, composition, and execution of a recently completed work.

Discover MFA Programs in Art and Writing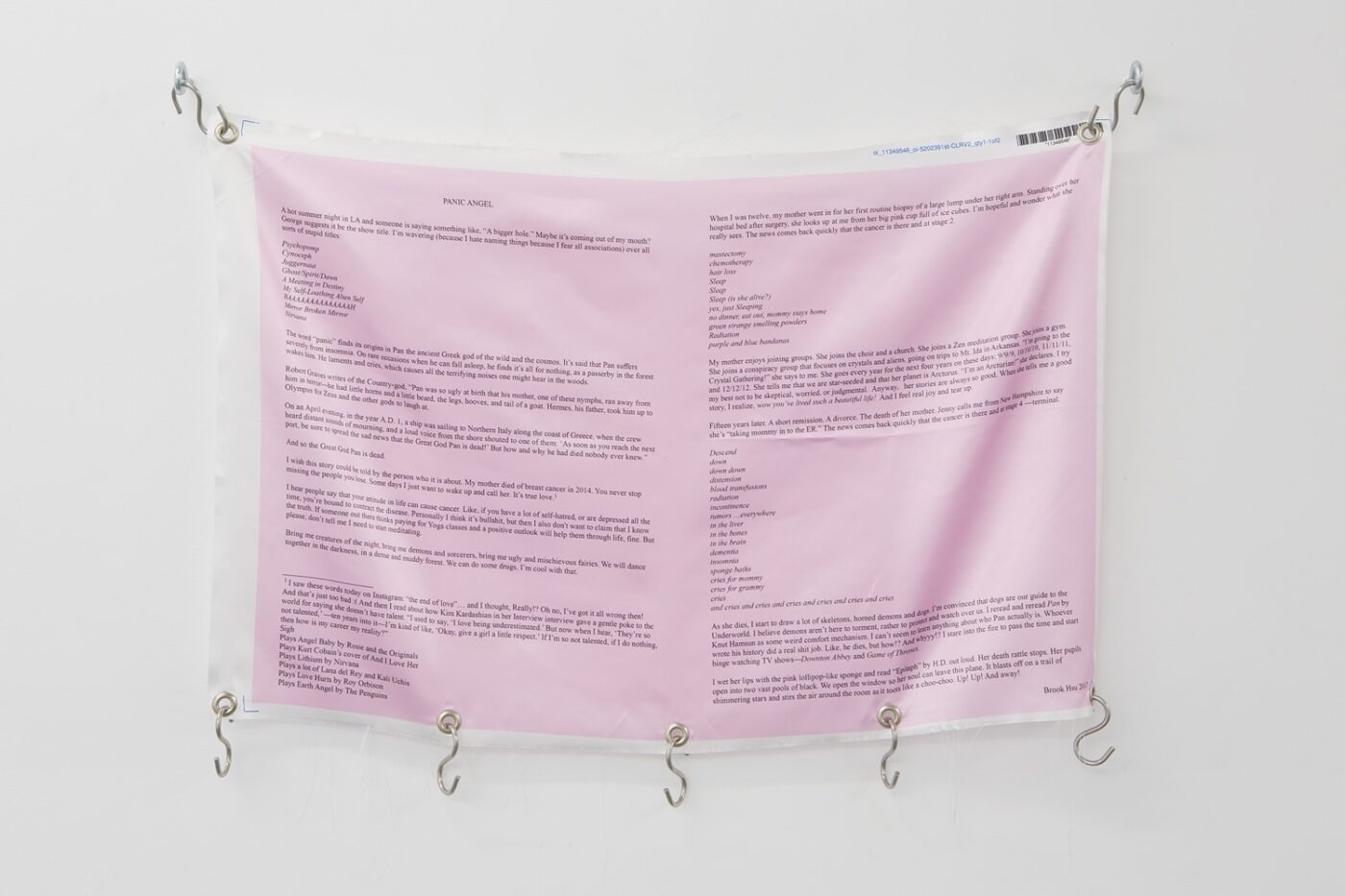 Essay (Panic Angel) is a text I wrote while trying to make sense of a body of work, filing through my iPhone notepad, lists of titles, emotional "notes to self," and conversations with friends. Essays and lists are two of my favorite formats of generative writing because their purpose is to be transparent and unpretentious. This writing eventually became a way to reflect on my mother's death from breast cancer, which took her life in 2014 after a 15-year struggle with the disease. As its function and importance went beyond the supplement, I decided to carry the text further into a material representation.
In the essay, the ancient Greek god Pan is portrayed as a spiritual surrogate—a god I can relate to. He becomes a mirror of beauty and suffering who guides me as I grieve for my mother. I wonder about the tragic death of Pan and why it remains veiled in mystery and clouded with a dark humor. Paragraphs are broken by lists of my rejected show titles and minimal descriptions of what I observed when my mother first was diagnosed with cancer, as well as the process of her dying. A footnote is inserted as a distraction, rambling about subjects I thumbed through on Instagram like "the end of love" and Kim Kardashian.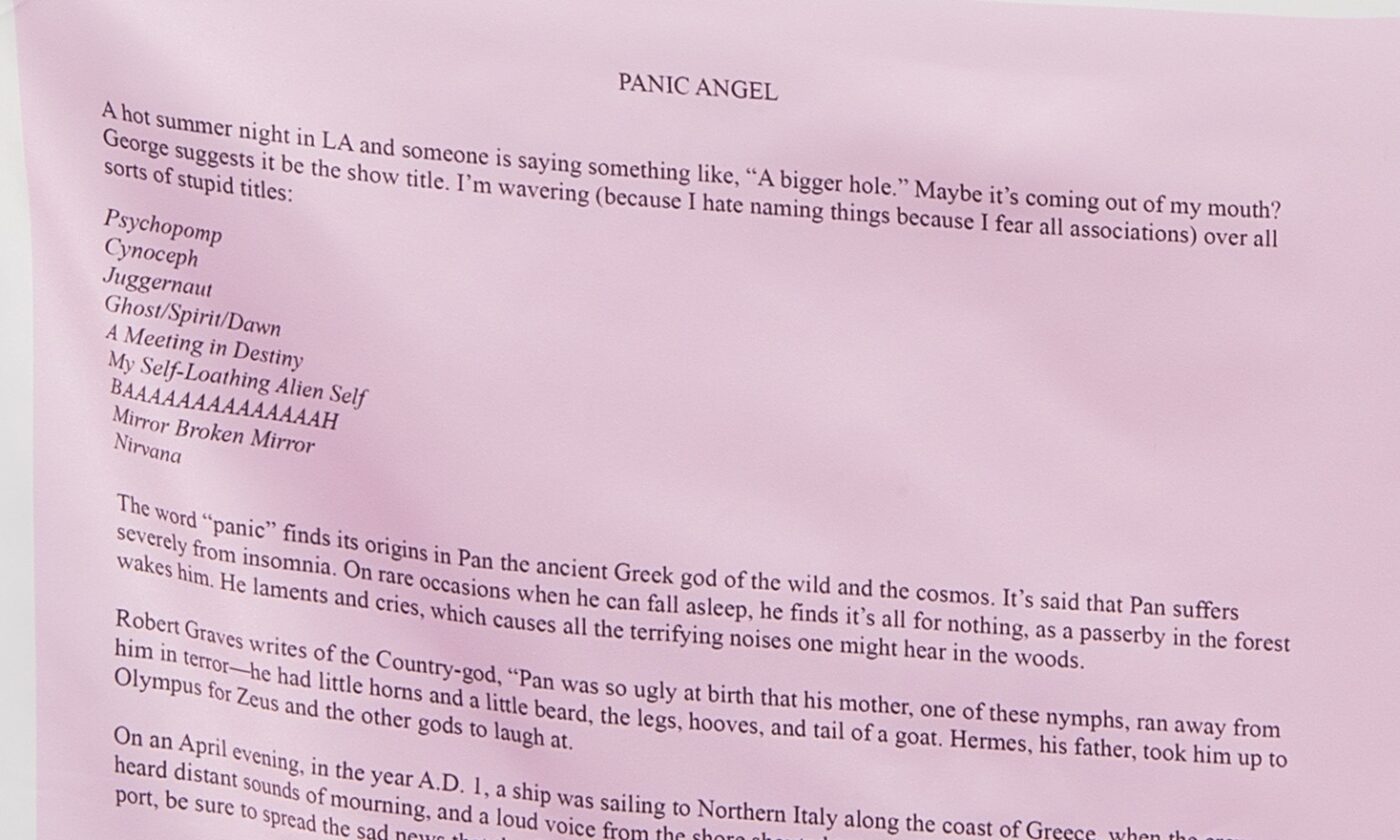 It may come off as cathartic, but that's okay. Essay (Panic Angel) is sentimental and I'm not afraid to admit to that. When we lose a loved one, the cliché and the sentimental become ways of carrying our grief. We hardly know what to say, so we say, "I'm sorry for your loss." We feel pain. We cry. We laugh. We sing. We have moments of silence. We hold onto objects. We remember.
Writing about my mother's illness and death is not something I have done before. I often wonder why a subject like death and dying are so difficult to talk about. I ask myself, how can I make a piece for other people that reflects on a personal experience or trauma? Even if the question is not answered, the most wonderful thing is to ask really great questions.
Read the full essay here.
Panic Angel is on view at Deli Gallery through December 22, 2017.
Brook Hsu grew up in Oklahoma. Hsu received her BFA from the Kansas City Art Institute in 2010 and her MFA from Yale University, New Haven in 2016. She has exhibited nationally and internationally including Deli Gallery, New York; Vernon Gardens, California; BBQLA, California; Carrie Secrist Gallery, Illinois; GRIN Contemporary, Rhode Island; Tomorrow Gallery, New York; Page Gallery, New York; Vacant Farm, Missouri; Double Double Land, Toronto, Canada; and Galleri CC, Malmo, Sweden.