One Man Threesome
J. Morrison's got a bunny head, a jockstrap, and twenty-four days of printed matter under his belt.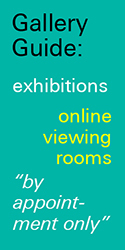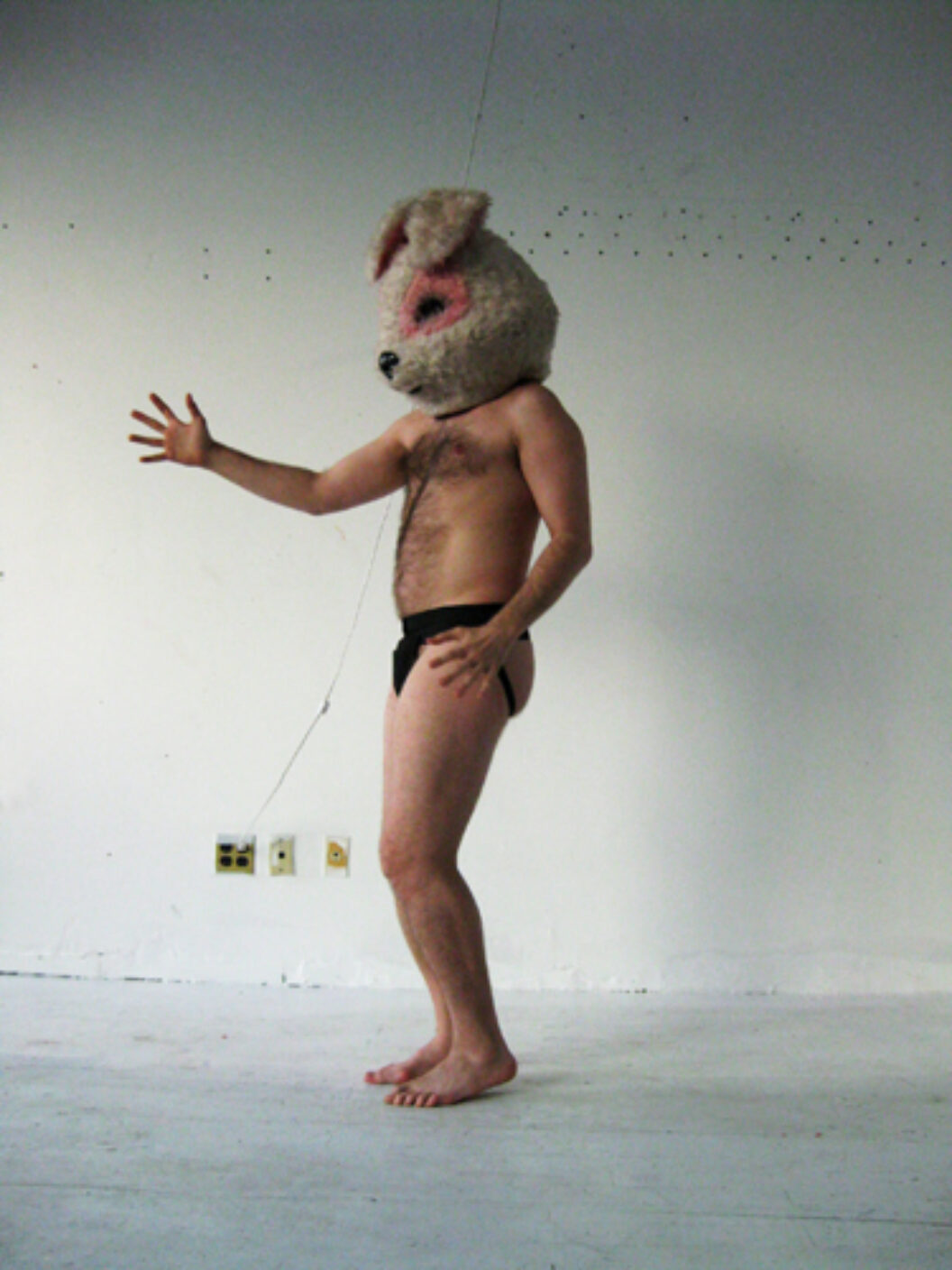 Truth be told, J. Morrison is the first man to dance on top of me wearing a bunny head while in a jockstrap. "Soundtrack: 3 Movements," Morrison's latest performance, is no less humorous nor macabre. Part fun-house theater, part Brooklyn wet-dream, he swung back shots of whiskey, rolled about in crinkled paper and romped around to Britney Spears. The psycho-sexual is never far off in anything the artist does, a fact made clear in the recent exhibition he curated at Splatterpool in Greenpoint: I DREAM OF A THREESOME (with a Forget-me-not, Pansy, and a Bleeding Heart.) Participating artists were asked for three artworks that were divided and mixed up throughout the exhibition. The threesomes, as Morrison explains, were paired "in a dreamlike fantasy sequence." With a careful eye, J. Morrison forms new statements and identities through these unique combinations. His hand was also integral in organizing 24 DAYS OF MATTER PRINTED , a live screenprinting project that was presented at Printed Matter in December. The daily sessions featured a rotating cast of twenty artists, each adding their own print to the others previously produced. Working under the theme of "self-portrait," the artists printed their widely different images on a variety of media that included underwear and handkerchiefs.
Harry Weil The first time I came across your work was at the Printed Matter Art Book Fair, when it was at Phillip de Pury in the Meat Packing district. You were screen-printing tote bags. And you have been doing that ever since, at each subsequent fair. How did you come into printing?
J. Morrison Yes, I feel thankful to have participated in all six years of the NY Art Book Fair. I have a background in printmaking, and screen-printing is one of the mediums I most enjoy using to disseminate my work. The live screen-printing is actually how the performances started. I enjoyed working with the public doing something active and repetitious, and eventually became more confident and let go of the screen-printing to try new elements.
HW And then there is "Soundtrack: 3 Movements." How do you conceive of a performance? Is it a much different mind-frame than when you do your 2-D work?
JM It's similar to the live screen-printing, in that I would say the performances are an extension of [that project]. I enjoy repetition, working with numbers, and creating systems that connect to nature or even astrology. "Soundtrack: 3 Movements" is just that—three repeating movements set along to three soundtracks. The performances are all created from dreams or fantasies, and I rely on my intuition to guide me through them.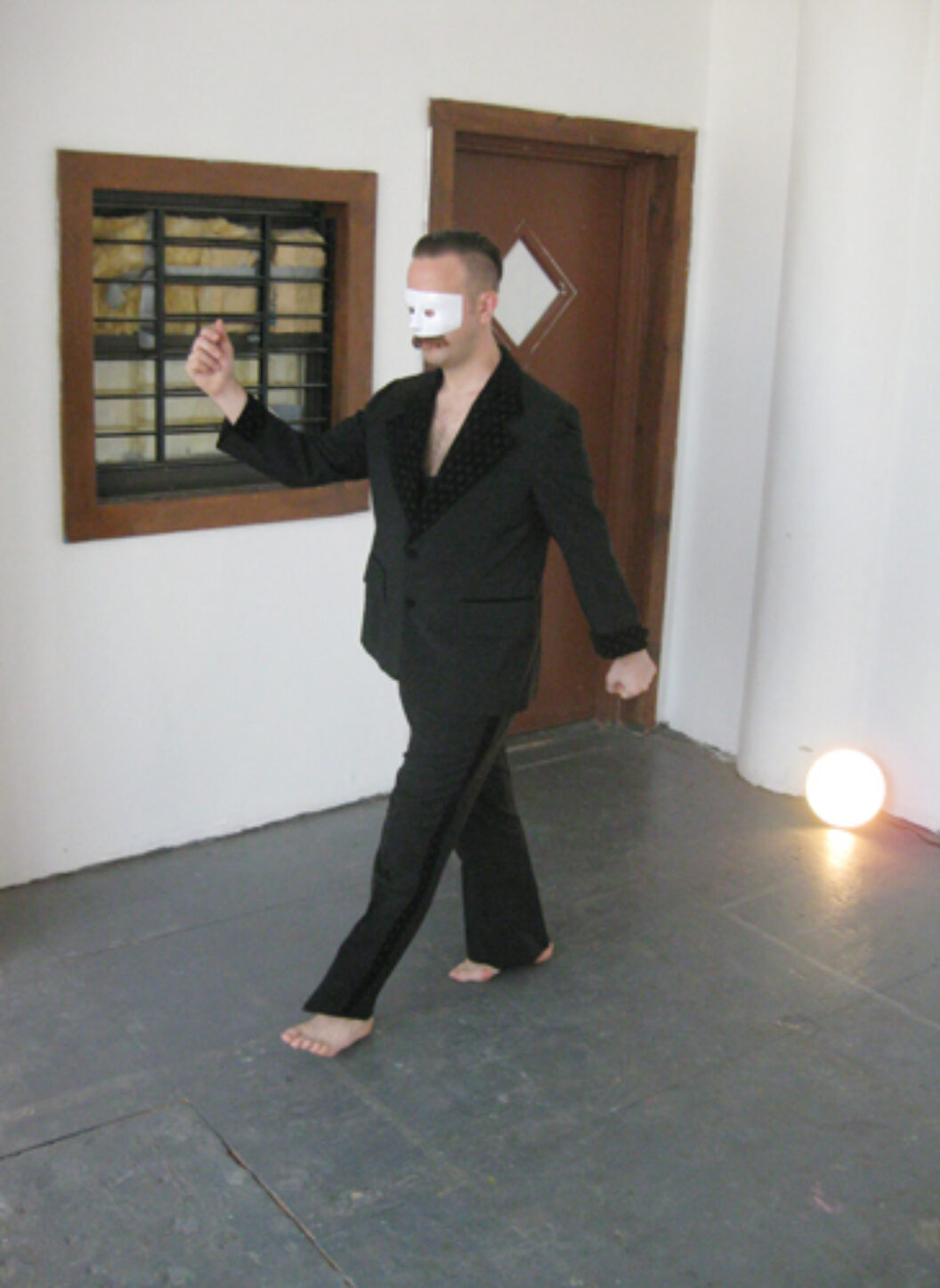 HW Were you in character during the performance "Soundtrack: 3 Movements?"
JM Yes, I go into complete character form. Personally, the point of doing a performance is to create a new identity, something you couldn't do if you acted as yourself.
HW If I recall correctly there was a Britney Spears song …
JM You guessed Britney right! I used to hate pop music. However, I began to listen to it with more critical ears and feel it's similar to clip art—perfect when used for the right purpose. I used to play music although I'm not a musician, just a huge fan. I always use songs that will have an impact on the audience. In the case of Britney, I picked a song from her "comeback album" where I think she completely sounds like a ridiculous computerized robot and wants to "go all the way!"
HW By the end of the performance you had stripped down to nothing but a bunny head and jock strap.
JM Well you're downplaying it a bit—I started off in a suit! In "3 Movements," each outfit correlated to the three actions. The element of surprise is very important to me during a performance. It's good to keep your audience on their toes. In terms of exposure, I think using one's body can be quite powerful when [placed within] in the right context.
HW In another performance series of yours, SPACE IS THE PLACE, I was enthralled by your use of empty studio/office space. How does [space] factor into your conception of the performance?
JM Space is such a luxury in New York, and we're often restricted by our confines. One of the most exciting parts of [my [performance] SPACE IS THE PLACE is having the freedom to create in totally empty spaces. So, with every show, I try to have the space match the performance in terms of feel, size, and character.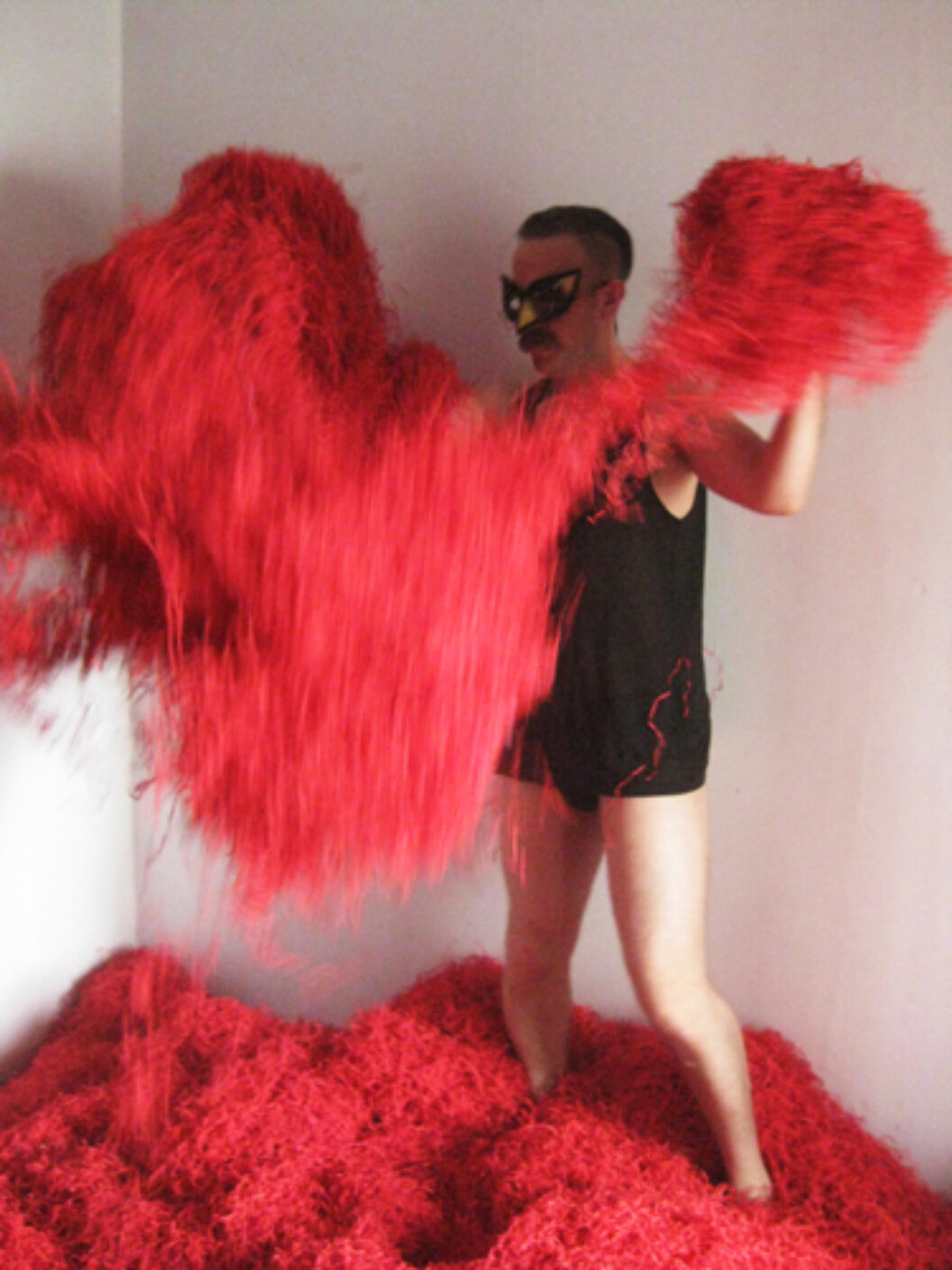 HW How did SPACE IS THE PLACE come about?
JM It was created in February 2009, as a way to present my performance ideas in a private unnamed space, intentionally separate from any gallery context. The idea began shortly after the recession hit and empty studio spaces began opening up. I've always been inspired by Paul McCarthy's early performances, and had fantasized about doing my own private ones.
Since then, I've presented 30 shows, independent of outside funding and free of cost to the audience. They are always held in different spaces, sometimes without legal permission, and, in true Fluxus fashion, utilizing the space in its original state.
HW When I think of YouTube or Facebook or even Twitter, so much of our culture is about documenting, preserving, and broadcasting ourselves. Why one-night performances? Why this interest in small, intimate audiences? Are you interested in gaining great exposure for this project?
JM I'm interested in presenting special and unique real-time experiences within an environment that the artist has control over. I want to create works that command an immediate authentic reaction within the viewer—good or bad. I don't want to be in the middle ground; and I want to have the full attention of the audience, which you can't achieve via the mediums you mentioned. I'd like to think of SPACE IS THE PLACE as an experimental testing ground in the truest sense. As such, several versions of the show have subsequently been presented at New York galleries. The eventual goal of the project will be to have the documentation exhibited properly and then have a life of its own.
HW What does SPACE IS THE PLACE offer audiences that MoMA, The Whitney, or any of the large museums for modern and contemporary art, can't?
JM New performances in unknown, vacant spaces! I love museums and what they are able to present. I also love the new trend of incorporating performance art into museum collections. However, I feel what they offer are finished polished works, now sometimes even re-performed. I'm interested in creating experimental works, presented new for the first time. As artist, I want the freedom without institutional limitations and restrictions. In many of the SPACE IS THE PLACE performances there is rawness and even sometimes a feeling of danger or uncertainty of "What will happen next?" I don't ever feel that way in museums. You know when the piece will end and you know where the exit door is.
HW How do you find the artists to perform? Is there a certain theme you curate around?
JM I want to work with friends whose artwork I also love, and those I feel comfortable sharing these intimate experiences with. Since I'm an artist first and foremost, I think of curating as having a dinner party—invite those people that you think would be good together and see what happens next. I'm thankful for everyone I've worked with and the list would be too long to mention everyone here.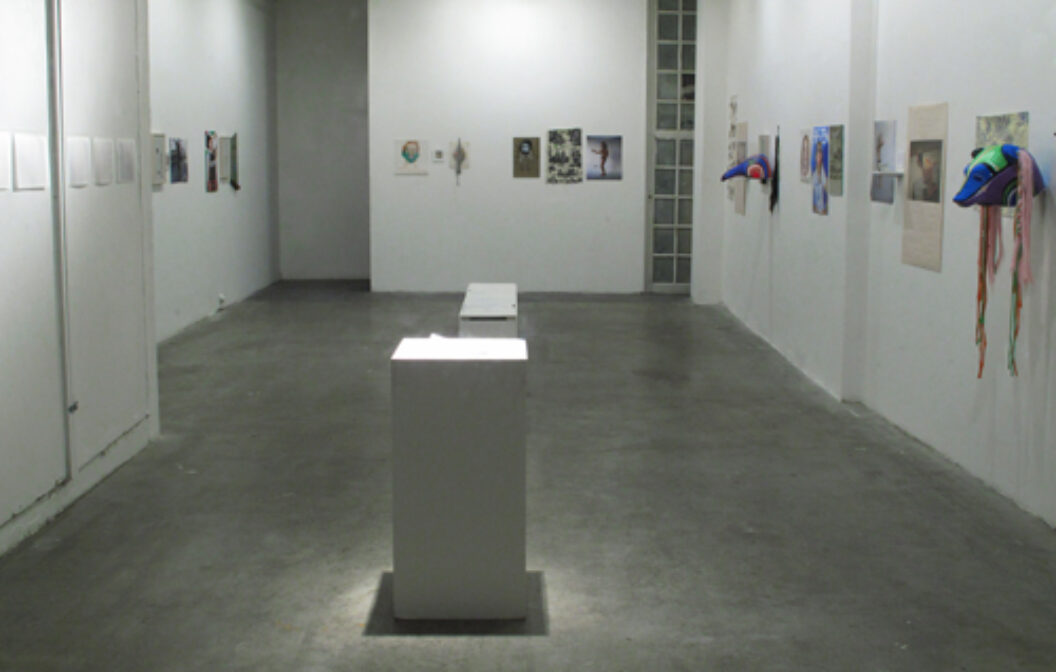 HW Speaking of curating—just this past year you organized a group of artists for a second show at Splatterpool.
JM My newest curated project, I DREAM OF A THREESOME (with a Forget-me-not, Pansy, and a Bleeding Heart), is a group exhibition of works hung in trios. It equates the fantasy of a threesome with that of picking a flower bouquet. It is a continuation of last year's show at the same venue, and includes many of the SPACE IS THE PLACE artists.
HW Is there a certain type of work you are drawn toward? A lot of the work from this exhibition and your last one at Splatterpool had a lot of homoerotic themes milling about.
JM I believe you can only truly create (and curate) with that which you know and love. I'm interested in working with themes of fantasy, sexuality, and transformation in an upbeat positive manner. I love and admire artists with a concrete vision and those who are able to present it. It's the most inspiring! For example, I love the worlds created by some of the artists in the past shows—Geoff Chadsey, Amos Mac, Slava Mogutin, Richard Saja, etc.
HW It's only June, what does the rest of 2012 have in store for you?
JM I hope to continue creating shows with the SPACE IS THE PLACE artists, and hopefully with many new ones as well. The series wouldn't exist without the ongoing creativity of the artists including Joel Adas, Juan Betancurth, Maria Chavez, Christopher Clary, Richard Haines, Cyrus Saint Amand Poliakoff, Nelson Santos, George Venson, and Grant Worth as well as Kelly Armendariz from Splatterpool for supporting the continuation of the project.
HW Will we get to see the bunny head again?
JM There is always room for a sequel!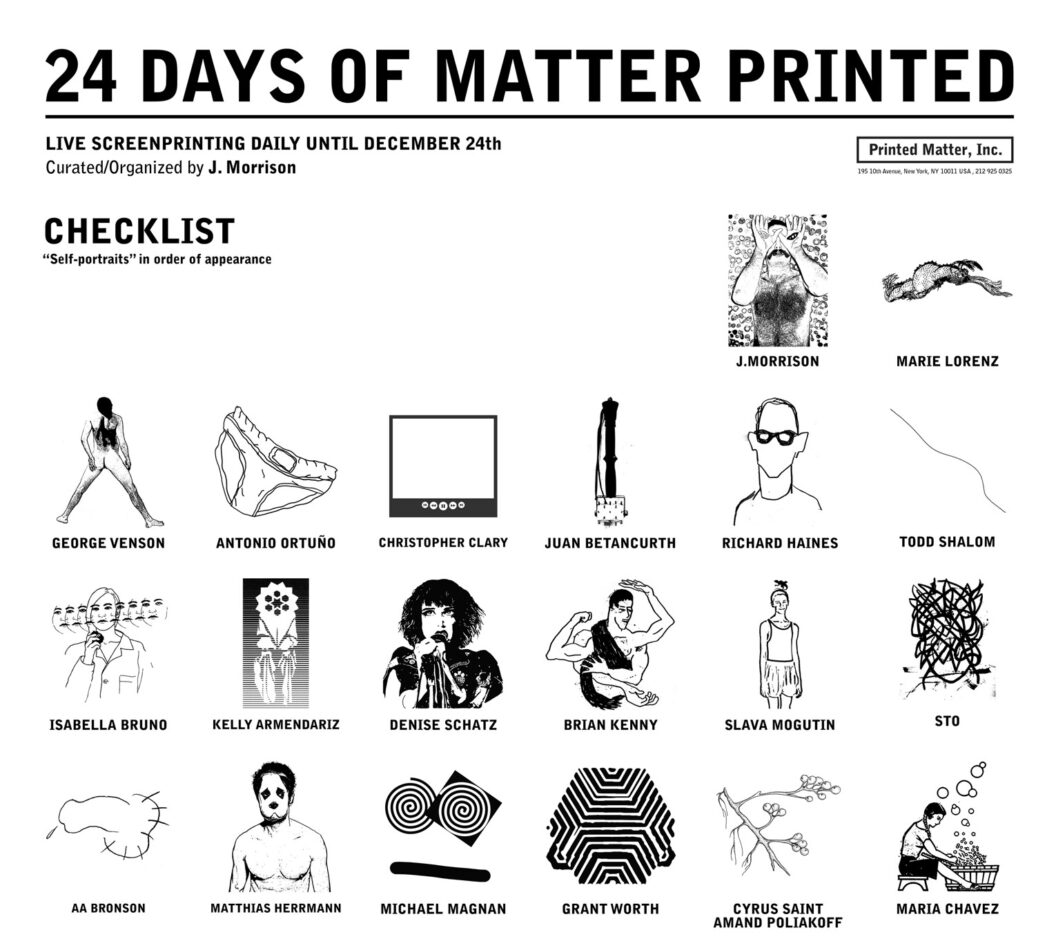 To learn more about J. Morrison's creative practice, visit his website by clicking here.
Harry J Weil is a PhD candidate in the Department of Art at Stony Brook University with a focus on Performance Art and Theory.