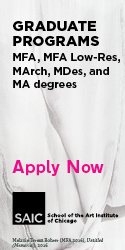 WEEK FOUR   19-347
Kaiso                                       Calypso
             Mauby                  Maw-beer
                    'Nanse 'tory
                  Nonsense Story
 
                    NONSENSE
                    NONSENSE
In 1313 first recorded Africans arrived in the New World, from Mali.
We, the members of CANGASOBOGGA (Can Garden Suburban Cognizance Assn.), cognizant of our duty to be remarkable, and resolved to be so cognizant, demand to know why we were not informed in time.
WEEK FIVE   26-310
          BRUNG-SKIN GYURL
              I GORN
                       KYANT STOP
                       GOTTA HOP
 
      GONNA SHARPEN MY KNIFE
      GONNA COLLA A DOLLA
      GONNA LIVE A COLORFUL LIFE
             COLOR BY TECHNICOLOR
GONNA MAYBE SEN FOR YOUR SISTER
WHEN DE BABY BORN
Long-guts    long-eye       poor-brag
                    edge-up          frien(d)ing
WEEK SIX   33-333
BUMB-BUM is a small but growing
village near the Capital of St. Vincent.
We have not yet devised a means
of spelling its name in a way
that satisfactorily indicates the way
it is pronounced.
Friday, February 6th.         New Zealand Day
WEEK SEVEN   40-326
JAZZ, the Sane Man said,
is a bit like surgery. You need it.
You buy it privately, or you socialize it
if you dare.
Also, it purifies by probing—even in public.
Cuts out the stuff and nonsense. But
it tends to heal sweeter if the instruments
are not too sterilized.
Own-way   radical
                gutsify    jokify    hug-up
WEEK TEN   61-305
OX:                                  Man pass here, yet?
ASS:                                No, man, Ox. Man does done dey home in 
                                        he bed this time of a evenin.
OX:                                  Good. Let we rest here out the sun, talk
                                        little bit.
PARROT:                         Littlebit littlebit littlebit.
OX:                                  But Ass, is six years now I ain't see you. I
                                        think you did loss?!
ASS:                                Loss! I livin for years just behind da bush
                                        dey. Let Man do he own wuk. I is now my
                                        own independent ass-self. Nuttin but medi-
                                        tate and eat grass all the time. Only ting, I 
                                        does have to be careful hold back meself when I
                                        feel to bray!
PARROT:                         Braybray braybray.
OX:                                  Well boy, Ass, you lucky, nuh!? I wukkin for
                                        Man like a cattle every day, till me tongue
                                        dry-up and me tail ben-up.
ASS:                                You must be a ass. All you have to do is play
                                        loss like me. Or better still, tomorrow
                                        mornin when wuk to start, don't mek one
                                        bellow; just drop down right by Man foot,
                                        breed heavey, and say yo sick.
PARROT:                          Trick, trick, sick trick!
MAN (next morning):       My God! You ever see anyting so!? My ass
                                         loss already, and now my damn ox fall down
                                         wid bad feelins. Who the hell will do my
                                         work for me now!
PARROT:                          Sen for Ass. Behind-the-bush-behind-the-
                                         bush,
                                                                      behind-the-bush       dey!
MAN:                                 ASS!!! Come outta dey, you wutlass …
PARROT:                           Lassassassass ass ASS ASS AASSS
 
(Based on one of the many "stories" I've heard over the years from an old friend, Elias Roache)
March 3rd, 1976         Arsch Wednesday
WEEK ELEVEN   68-298
O GIVE ME A HOME
                              THE SANE MAN SAID
WHERE YOU CAN CARRY THE PHONE
                               NUMBERS IN YOUR HEAD
 

AND THE GODS ARE HAPPY AND GROOVING
AND THE BAKERS DON'T OWN
                              ALL THE BREAD
                              INSTEAD
YOU'RE FREE TO ROAM
                              WHEREVER YOU'RE LED
BY YOUR OWN
                                                             HEAD
AND THE CHILDREN ARE HAPPY AND MOVING
AND YOUR LIFE IS YOUR OWN
                               EVEN WHEN YOU'RE DEAD
 
                               AND EVEN WHEN YOU'RE DEAD
                               LOVE SMILES ON YOUR BED
WITH TEETH AS WHITE AS FOAM
Quite a few shopping days after last Christmas
 
(March: 57th issue of BIM—Caribbean Literary Magazine published
(1974: in Barbados
WEEK TWELVE   75-291
O
   AMEN
           MY MOTHER
    HELP ME
       TO AROUSE
          NOT necessarily
            OFFEND
               THEIR
                  SENSIBILITIES
 

thus and thus dreamed the sane man
Whose mother is Amen
   Much-up     Much-up     own-way
gutsify      nyant-and-go-away    
—Shake Keane was born in St. Vincent in 1927, he started playing the trumpet at age six and was a bandleader at 14. Keane acheived international acclaim as a jazz trumpeter, but his poetry remains less well known. He completed some five monographs of poetry before his death in 1997, and in 1979, won the Cuban Casa de las Americas Poetry Prize for One a Week with Water. It was in this collection that lie achieved his most imaginative commentary on Caribbean society and specifically St. Vincent. Keane uses his native community as a base for an incisive and witty commentary about Caribbean society as a whole. The reader is presented with a simple calendar offering observations for each week, described by Keane in the introduction as "notes and rhymes." They take the forms of collaged verse, riddles, stories, letters, aphorisms, reportage and rhyme, interspersed with personal references and dialect. By converting a Caribbean, and specifically St. Vicentian, oral tradition to text, Keane has managed to both pay homage to a rural culture and obliquely comment on the characteristics of order and chaos in that society.
Originally published in
Featuring interviews with Brooke Alfarmo, Stanley Greaves, Santiago Sierra, Erna Brober, Jorge Volpi and Martin Solares, and Jesus Tenreiro-Degwitz and Carlos Brillembourg.