On the Cinema Tropical Awards by Gary M. Kramer
Shining a light on Latin American cinema.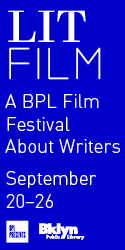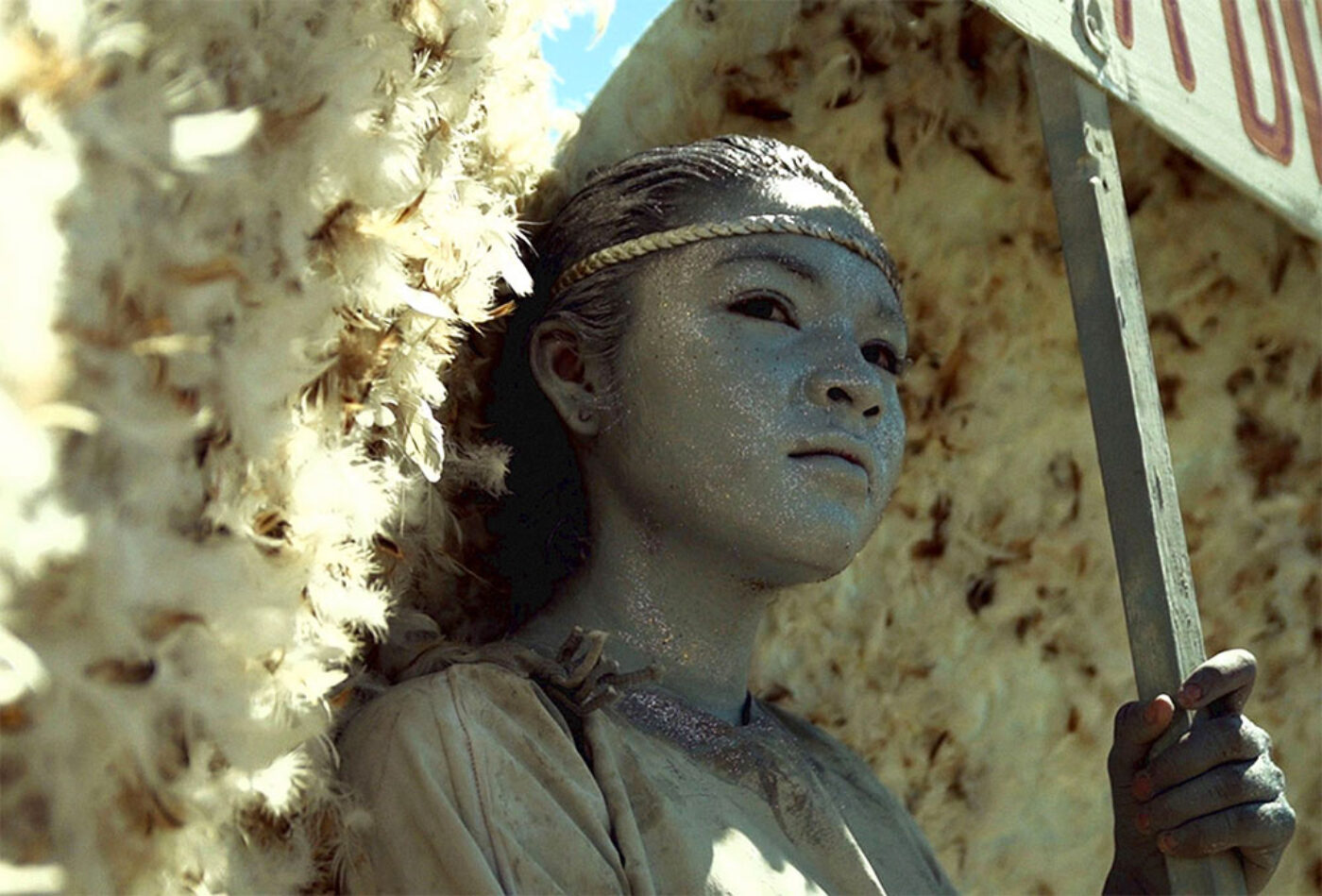 Cinema Tropical, founded in 2001, promotes, programs, and distributes many of the Latin American films that get a release in the U.S. Some of these films get only festival play, while others secure a theatrical run in New York and/or Los Angeles—sometimes through Cinema Tropical—and on occasion in other cities as well. However, too few Latin American films seem to get any American exposure at all.
Carlos Gutiérrez, one of the co-founders of Cinema Tropical, bemoans this situation. He said in a recent phone interview, "Of the five films competing for Best Film this year, only one, Heli, had an American release, and it was limited. Despite the growth of quality and quantity, sadly there are not more opportunities to see these films—and they are the best ones. There is a larger chunk of other films, that are not getting any visibility, and it's getting worse. Many good films are falling through the cracks."
This makes the company's mission even more important for lovers of world cinema. For five years, Gutiérrez and his colleagues have been promoting excellence in Latin American film through their Cinema Tropical Awards. He explained that the awards came about in 2009, when a colleague suggested they do a poll for the best Latin American films of the decade. They gave awards to them, and did a book, and this laid the groundwork.
"It's an interesting platform for films that otherwise would not be on the radar, or getting very limited exposure," Gutiérrez said, as he explained that the critics and nominating committee include thirteen film professors from Latin American, Europe, and America." They create a larger list of films to consider, then a jury selects the final nominees and the winners. Through this process we are able to attract filmmakers on the international radar."
This year's winning films get a showcase at the Museum of the Moving Image over the weekend of February 6 through 8.
Coincidentally, three of the top films honored this year explore life in rural areas of Latin America, and feature authentic scenes that capture the equally harsh and beautiful conditions of these environs, from waterways in Argentina to ranches in Uruguay to mountainous regions in Chile.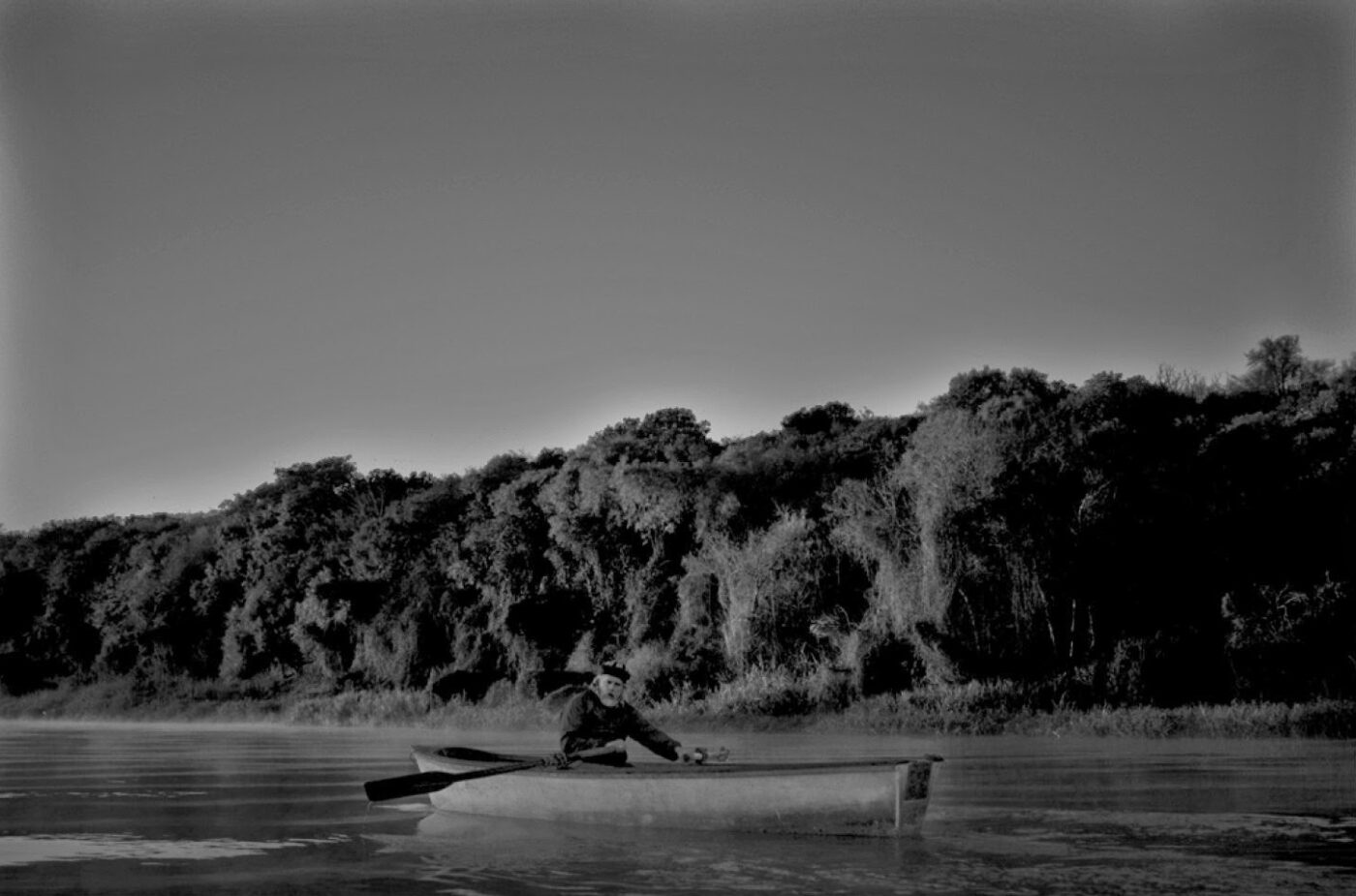 The Best Film award this year went to Uruguayan writer/director Manolo Nieto's The Militant, a fascinating character study about Ariel Cruz (Felipe Dieste), a twenty-five-year-old college student. While he is attending his school's union meeting, Ariel is informed his father's death. Leaving Montevideo and returning home to Salto, he soon learns of his father's various debts. He is encouraged by the local notary to sell his family's farmland and cattle to settle the accounts.
Ariel, who suffers from an unnamed disability, walks with a slight limp, is palsied, and speaks in a flat, unaffected tone. He passively accepts his situation in Salto and slowly works towards reconciling the estate. Curiously, he never questions the money owed, nor suspects any untoward acts on behalf of the notary, though a savvier protagonist might.
Ariel gets involved in a local occupy movement, but the students are more inclined towards revelry than revolution. A scene at the film's mid-point in which Ariel's head is superimposed on scenes of partiers emphasizes just how literally out of place he is in this environment. It also suggests why he volunteers to join a local hunger strike in solidarity, rather than join the occupation's party planning committee. It does not go unnoticed that Ariel is feeling numbed by his father's passing, and detached with others in the community—from his father's girlfriend, from the other students, and even from the farmers he meets on the ranch in the film's third act. His despair is palpable not only from Dieste's evocative performance but also Nieto's deliberate style of storytelling. The Militant subtly brings out the larger political and allegorical themes—about class, social, and familial responsibility—that Ariel's struggles represent.
The Militant presents these episodes without judgment, and also without building much dramatic tension. The film unfolds reflexively, allowing viewers to absorb each sequence much as Ariel does. The plot changes course when Ariel is sent to his family's farm to rustle up the cattle with his father's unpaid gauchos. Here, Nieto displays his strengths by showing life on the ranch. As one rancher belittles Ariel, calling him stupid, and even literally branding him at one point, the protagonist remains curiously indifferent—though he does remove the bullets from a rancher's gun. It's a small, telling moment in a film that wisely resists big dramatic scenes and climatic emotional payoffs that would feel contrived.
And this low-key approach may be why Nieto's film won Cinema Tropical's top prize. The Militant is a film that shows the pastoral and political life in Latin America that is unfamiliar to most American audiences. This is why it deserves to be seen and celebrated. 
Another story that will likely be unfamiliar to Americans is the subject of the Best First Film award-winner, Las niñas Quispe, directed by Sebastián Sepúlveda. Based on actual events that took place in Northern Chile in 1974, the film depicts the hardscrabble lives of three sisters, Luciana (Fancisca Gavilán), Lucía (Catalina Saavedra of The Maid), and Justa (Digna Quispe, a relation of the real women) who live in the Antiplano. They tend to a flock of goats and sheep and make cheese, hoping someone will show up and buy their products. In one scene, Don Juan (Segundo Araya) trades the sisters clothing for some goats, and informs them of an "erosion law" that the government plans to enforce. It would mean the death of their livestock and for the women to be moved out of the Altiplano. The sisters are devastated by this news.
The film, astutely directed by Sepúlveda, uses the rugged terrain to compliment and symbolize the women's complex emotions. While they enjoy their life out in the wild, they realize it will change, and react accordingly. What transpires provides the film with its powerful climax. Meanwhile, there are breathtaking vistas and beautiful shots of water and cliffs that reflect the distinct personalities of each sister. One contrast has Luciana, the youngest Quispe wanting to be prettied up and womanly, while Justa recounts a story of her rape at age seventeen and her father's inappropriate reaction. Her tale is not the only horrific one in the film. A man named Fernando (Alfredo Castro) who meets the women, describes being shot at and narrowly escaping, an example of the violence with which the Pinochet regime is threatening theQuispes' livelihood.
The actors imbue their roles with expressions that mirror the fierce determination of their characters. Las niñas Quispe is a minimalist film, and the lack of action allows viewers to take in the scenes of animals being herded or the women building the huts where they live. The realism is elegantly depicted, which is what makes the film so affecting.
Another film that provides a glimpse into a largely alien world is El Rostro (The Face), by Gustavo Fontán, who won the Best Director, Feature Film this year. The award screening will be the US premiere for this film, and the Cinema Tropical Awards may be its only platform for the film's exposure to American audiences. 
This gorgeous hour-long black-and-white documentary is a lyrical, poetic film. Not unlike the director's previous experimental work, La orilla que se abisma (2008), The Face is a triumph of atmosphere. The sounds of the water, the image of mist on the Paraná River, and the experience of watching the riverbanks passing by are all hypnotic. There are also mesmerizing scenes of floating clouds, or fisherman catching fish or mending nets that further contribute to the authenticity of time and place.
Fontán eschews narrative—and narration; none of the Spanish or indigenous dialogue is translated. The story consists of a man (Gustavo Hennekens) in a boat arriving at an island where people and things materialize as a visual manifestation of the man's memory. Audiences are forced to piece together the storyline for themselves; Fontán is merely providing the clues. This technique—of letting the images wash over viewers—is part of what makes The Face so engaging.
The film's examination of nature and the environment is especially vivid. The wind or silence, the crunch of the floor of a forest, as well as animal noises, or the sounds of children playing that populate the soundtrack provide a tone and a rhythm to the lives being presented. Fontán captures the lives of his subjects, and presents them for the viewers' consideration. As such, the film conjures up an emotion that is one of nostalgia, and it is both powerful and haunting.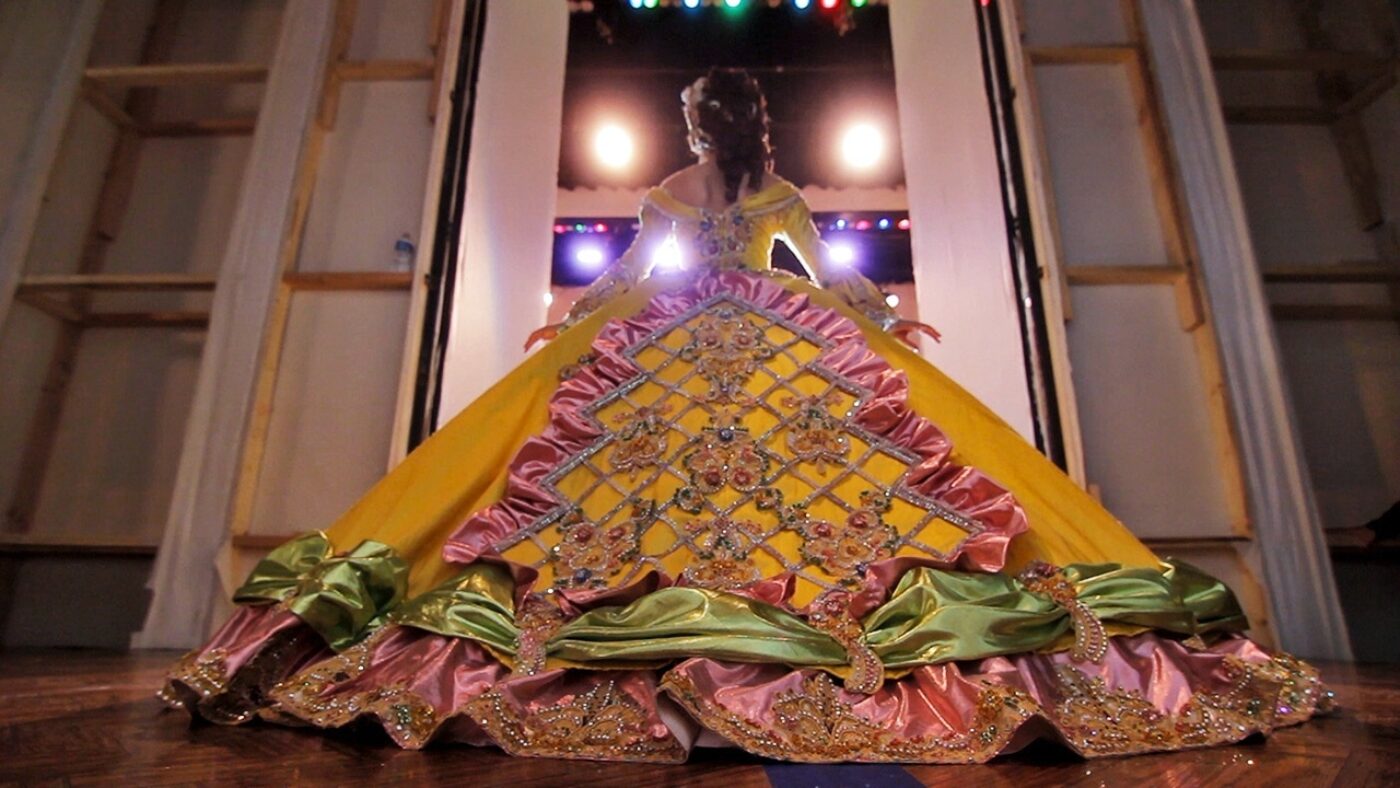 There was a tie for Best US-Latino Feature at the Cinema Tropical Awards, and significantly, all five nominees were documentaries. Gutiérrez acknowledged that this is the case because grants are more readily available for Latino non-fiction filmmakers. "In the fiction world it is very limited for Latino filmmakers to get [financial] support."
One winner, Las Marthas, is a terrific documentary that chronicles nearly a year in the life of two young girls, Laurita and Rosario, who are chosen to participate in the annual Colonial Ball given by the Society of Martha Washington in Laredo, TX. For Laurita, the event is a family tradition, but Rosario is an invited "guest" from the sister city of Nueva Laredo, across the border in Mexico.
Director Cristina Ibarra showcases the event through the eyes of both young girls, but also their families, the townsfolk, as well as Linda, the dress designer. Watching the debs trying on their one-of-a-kind dresses, which cost $15-30,000 each, and weigh between fifty to one-hundred pounds, is captivating. What emerges from these young women "portraying history" is an examination of "obligation, tradition, and individuality," the three themes of the Ball.
While the legacy of family and Texan/Indigenous/Spanish culture is discussed, it is how Laurita and Rosario find their sense of "belonging"—to either a class, an ethnic identity, or both—which makes Las Marthas so intriguing. The idea of "wanting a better life" resonates with both debs despite their differences, and the Ball seems to be a gateway for these young women to explore their place in society. Ibarra's film allows viewers to be privy to their experiences, communicating clearly the importance of the events as they happen.
Arguably the best film among the award winners is Purgatorio: Journey into the Heart of the Border, which tied for the best US Latino Film prize. Rodrigo Reyes's stunning documentary explores US-Mexican border issues from multiple perspectives, examining issues of violence, hate, and separation. A twenty-five-year-old Mexican discusses how the poverty in his country prompts him to illegally cross the border "as many times as they deport me." He emphasizes that work equals life, which underscores the message delivered by another interviewee who seeks to put law, politics, and nationality aside and allow people to cross with impunity. These sentiments, however, are juxtaposed with those of a man who cleans up litter to "unmark" a trail used by illegals seeking to enter the United States. His opinions are impassioned and a good counterbalance to the more liberal attitudes.
Reyes films his subjects and the border environs with an artful lens. He shows a society that is described as being "covered by dust and despair." Reyes films an amusement park as folks talk about corruption, and features kids naming different types of guns. Some of the more difficult scenes include an addict shooting up, or a dogcatcher putting down strays that are left behind. Reyes also does not flinch from examining a murder victim, or discussing the processing of the unidentified deceased. He is calling attention to the magnitude of the collateral aspects of maintaining the border.
The testimonies are as powerful as the images. Someone talks about how the courage necessary to leave home is sometimes the same courage it takes to stay. A newspaperman describes his interactions with victims' families, and his decisions on how to report crime without exploitation. Likewise, a man who runs a shelter preaches messages of love as he talks about his past addiction. These stories in Purgatorio put a human face to these issues, as well as to the value placed on human life near the border.
Ultimately, Reyes' film is worthwhile for its consideration of its subject and the people who deal with the border as well as death, poverty, and criminality, on a daily basis.
With the Cinema Tropical Awards, the selection of titles is not the issue; it seems to attract more high quality films each year. And it provides an excellent showcase for up-and-coming filmmakers like Sepúlvida, or established artists like Fontán, who is under-appreciated in the United States. Hopefully, the efforts of Cinema Tropical will prompt more cinephiles and casual, interested filmgoers to seek out Latin American and US-Latino films in America.
Screenings of the Cinema Tropical Award winners will take place at the Museum of the Moving Image. Visit their website for more information.
Gary M. Kramer is a Philadelphia-based freelance writer whose work appears on websites including Salon.com and indieWire, as well as various alternative weeklies across the country. He is the author of Independent Queer Cinema: Reviews and Interviews, and the co-editor of Directory of World Cinema: Argentina.