Discover MFA Programs in Art and Writing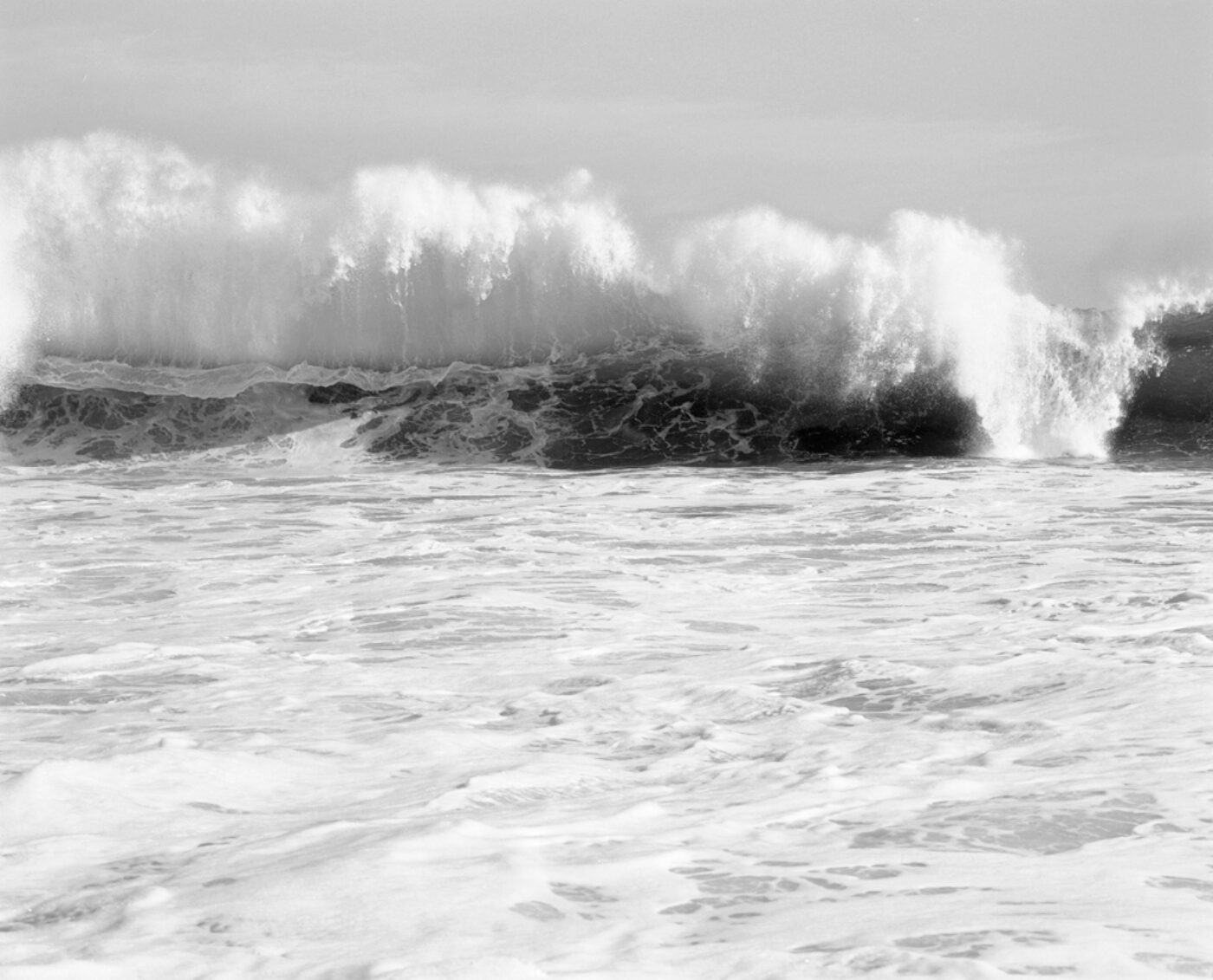 This photograph was taken on the morning of September 11th. I will never know if I should have stopped working and sat as a witness in front of a television—but I didn't.
At the time of the World Trade Center bombing, I was near the main beach in East Hampton, preparing to photograph waves generated by Hurricane Erin. I had left New York the night before, as I had on many other nights in the last few years, to pursue approaching storms and big waves.
Learning about events in New York and Washington on the radio, I stopped everything, called home, and found that my family and friends were all right. At least at that point in time. Then phone service went dead. I kept looking down the beach toward New York, expecting to see apocalyptic flames or a mushroom-shaped cloud. Radio announcers were insisting that inconceivable events were happening, and that all access to Manhattan was shut down. In front of me waves were rolling in, unfurling themselves, and then stretching, almost exploding upward into the sky before crashing down into the sand. Between the alternatives of helplessness and activity, I chose to rope up, enter the surf, and shoot. Throughout the morning I waded into and out of the surf.
Facing the overwhelming power and tumult of the ocean, and needing, literally, to focus on what was in front of me to insure my own safety, the surf became a strange refuge. But when I retreated to reload my camera, I kept looking west toward New York City, and found myself wondering what I was doing while other people were dying.
I still wonder about my activity that morning. And about my activity every morning since, but in a larger context.
People are still dying from tragedy. Not at the World Trade Center in New York, or at the Pentagon in Washington, but everywhere else. Israeli and Palestinian civilians, Afghans, AIDS victims, political prisoners, the winter homeless in New York, refugees worldwide. In a certain sense, the world as a whole is as it was on September 11th. It's just that a cataclysm has not suddenly occurred at home. Perhaps we simply have to keep working and hope that it matters. Perhaps in our own pursuits we should all take a hint from the sea, which never stops.
And the photograph?
It just proves that the sea is a ruthless commentator.
—Clifford Ross
Originally published in
Featuring interviews with Steven Holl, Stephen Mueller, Janet Cardiff, Laurie Sheck, Cornelius Eady, Victor Pelevin, Mohsen Makhmalbaf, Bill Frisell.