On Bridges over Argentine Cinema by Gary M. Kramer
The cinematic influences of an emerging director.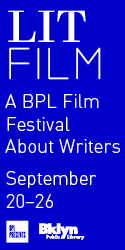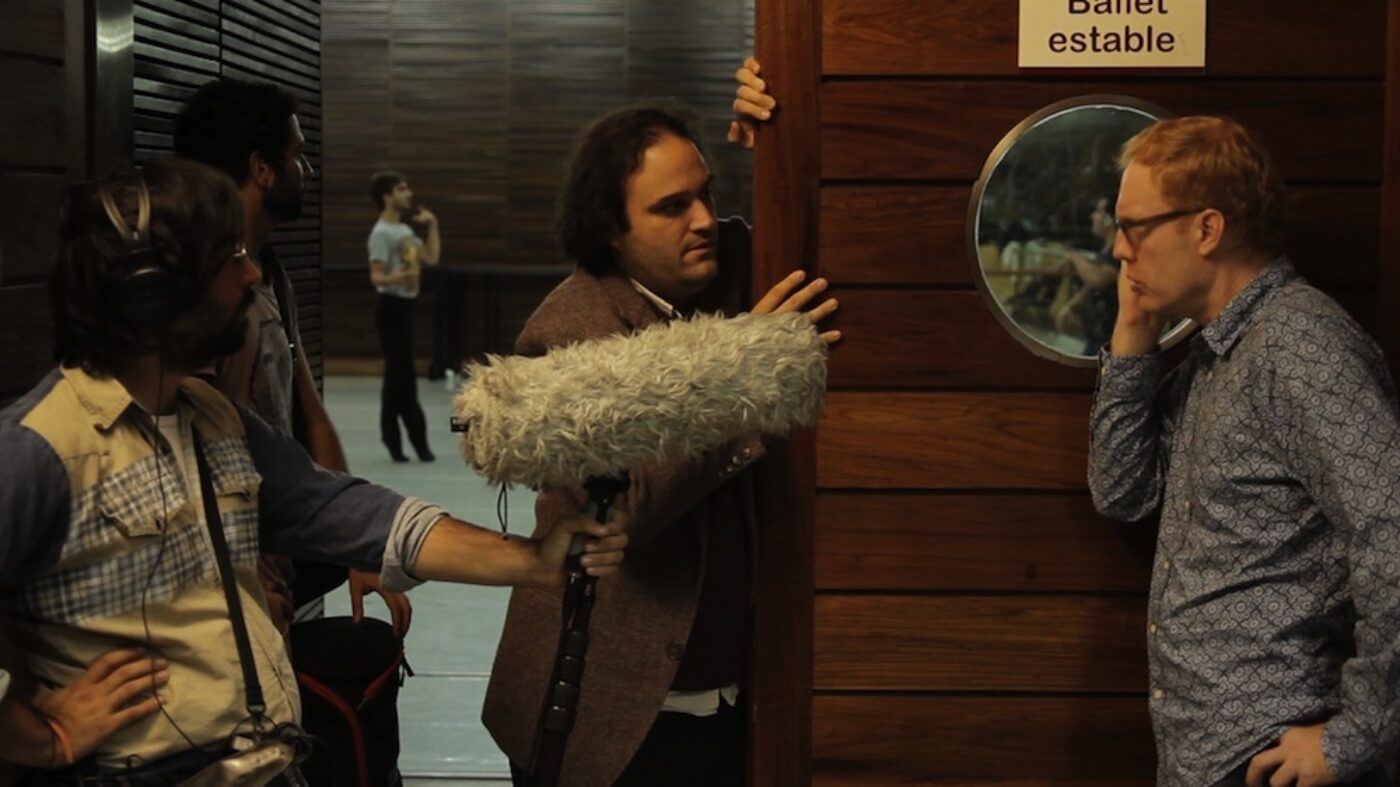 Given that I strongly believe you are what you watch, filmmakers' personal choices fascinate me. When Martin Scorsese or John Waters promote some gem that influenced them—be it an Asian action film or an existential French drama—it explains some part of their personalities and artistic sensibility. They, as filmmakers, best understand the craft that went into a film and perhaps consider the work more intently than most viewers—even critics. When filmmakers curate films, they choose titles because they are obscure, because they feature something that makes them special, and because they want to reveal something about their tastes. With the Anthology Film Archive's series, Matías Piñeiro Selects: Bridges over Argentine Cinema, one can get a sense of what films influenced this emerging director.
Piñeiro previously curated films while at university in Buenos Aires, so he has some experience with programming. When I spoke with him about the series recently, he said that his goal in this New York series was to showcase "neglected" films—titles that never screen in New York. They provide a new perspective on Argentine cinema for American audiences. As evidenced by the thirteen titles in his Anthology series, I'd argue that Piñeiro deliberately selected films that represent his own passions and obsessions. Yet he insists the films he is showing in this series expose what he enjoys watching, not necessarily making.
What may be the unifying factor of the selections is that these films are highly stylized, and resist formal narratives, mixing genres and conventions. Many of these films are challenging, but each one is exceptional in its own way. But they also appreciate the possibilities of cinema, and this, perhaps more than anything else, is what excites Piñeiro and explains why he programmed them.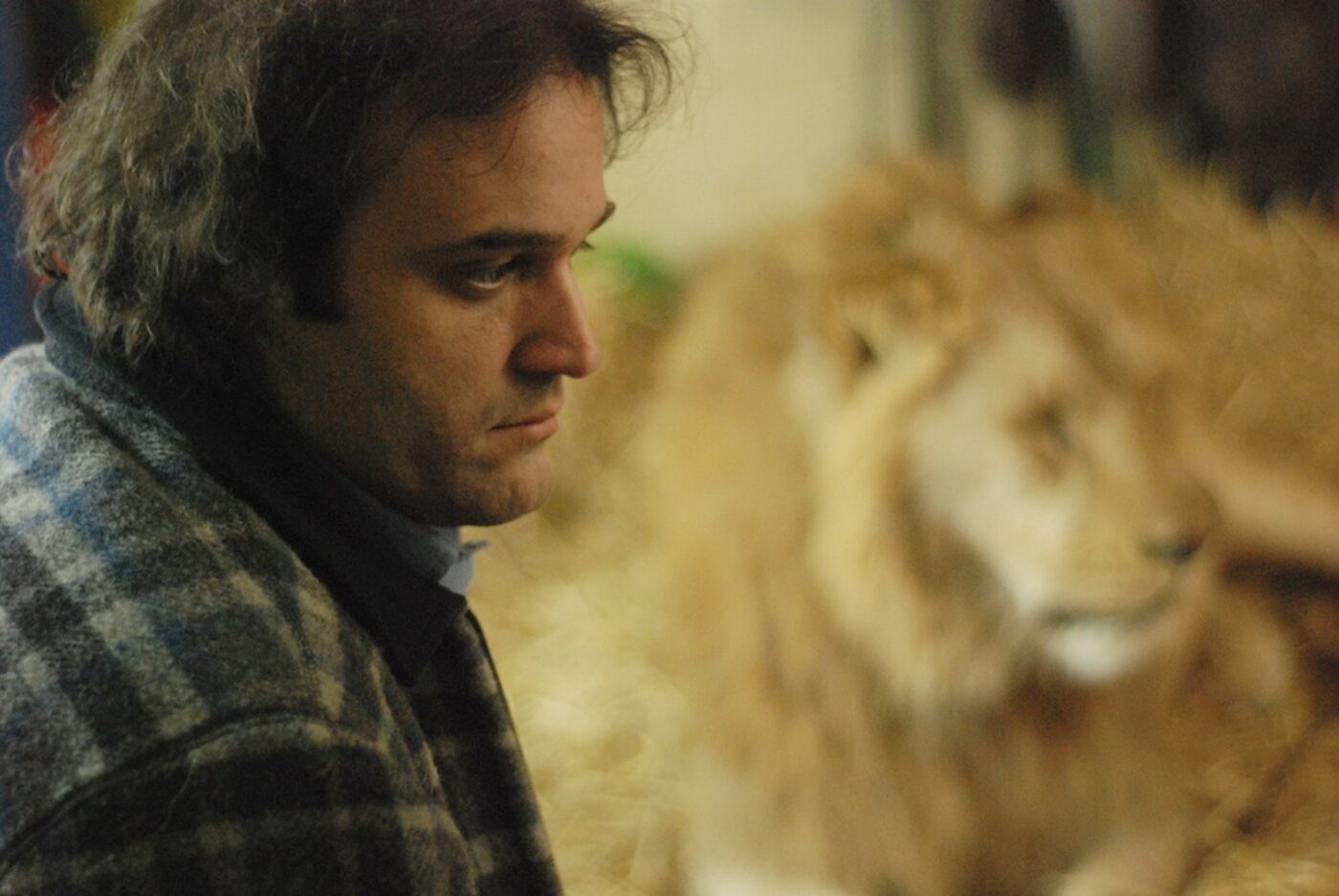 The Parrot and the Swan, by Alejo Moguillansky, plays with cinematic conventions. Parrot (Rodrigo Sánchez Mariño), is a soundman for a documentary film crew. He is involved in a project filming ballet, folk, and modern dance, and there are several scenes of him and the crew shooting dancers or people talking about dance. One session involves a ballet director describing the story of Swan Lake, and how a character transforms following a declaration of love. Parrot is miserable as he is in the process of breaking up with his girlfriend who does not speak to him. When he meets Luciana (Luciana Acuña), a modern dancer, his flirting with her soon turns into real affection. But will Luciana—who it is eventually revealed is pregnant—reciprocate?
Moguillansky employs aural and visual gimmicks throughout The Parrot and the Swan, from text on the screen to irises used during the documentary filming. There's even a scene that is shot without sound (as Parrot isn't wearing his headphones to record the sounds). The editing also jumps back and forth between filmed scenes of Parrot working, and the episodic narratives that document his life. The effect is to create a character study that forces the viewer to become actively involving in the story and fill in some of the gaps. This storytelling approach, combined with the documentary episodes, creates multiple layers of text and meaning.
Moguillansky plays with sound as well as the plot. A scene in which Parrot listens to music has him literally staring a record playing. When four characters break out into a dance routine, Moguillansky reveals the singer and musicians performing (at first off screen) in the same narrative space. Moreover, text appears on screen when letters are read, or when Parrot interprets a dream Luciana had about fanatical pro-government babies who immolate themselves. These playful moments will charm those viewers who are not alienated by the vignettes. But the characters are appealing as well, especially Acuña, who is rather irresistible when talking to Parrot while brushing her teeth in the bathtub.
I greatly appreciate Piñeiro's inclusion of Todo juntos/Everything Together, a film I've finally been able to see after years of reading about it. This beguiling—or maddening, depending on one's patience level, hour-long feature is in my opinion the closest in spirit and letter to Piñeiro's own work. Written, directed, produced, and starring Federico León, a theater director, Todo juntos chronicles the fictional break up between León's character and his co-star, Jimena Anganuzzi, who was León's real-life girlfriend and with whom he was breaking up with as he was making the film.
Piñeiro's films—especially his Shakespeare-based works—have a theatricality to them, but they also reflect on themes of reality and fiction. Todo juntos simply breaks all of the rules. The film opens with an uncomfortable sequence shot on video of a pig being slaughtered. The filmmaker is slowly revealed as the perpetrator of this act. A few scenes later, the "plot" kicks in: León meets Anganuzzi (the characters are not named) and they talk, make and take phone calls, and fight. The couple is breaking up after years of being together and doing "everything together."
León's film eschews any kind of background information or explanation of the characters. Audiences are asked to glean what they can about the relationship from the information presented in snippets of conversation or the way the actors are presented and bisected in the visual space of the film. There are interesting scenes that employ a voiceover reading of a sexually provocative text that is seen scrolling on a TV screen. This might provide some clues about the lovers' relationship, but it is a climactic scene in a taxicab near the end of the film that creates the most drama. The action here, which involves sex, happens mostly off-screen. León is practically inviting the viewer to imagine what they hear. It's a canny, effective storytelling technique.
Todo juntos is highly experimental and incredibly self-reflexive, deliberately calling attention to itself and detaching audiences from the very real emotions the characters experience in the course of their breakup. Viewers will feel like they are eavesdropping on the characters, and they are. It's that intimate. The film is an intriguing study of communication, misunderstanding and isolation. Piñeiro's inclusion of it is perfect, a thumb in the eye of those who fear challenging cinema.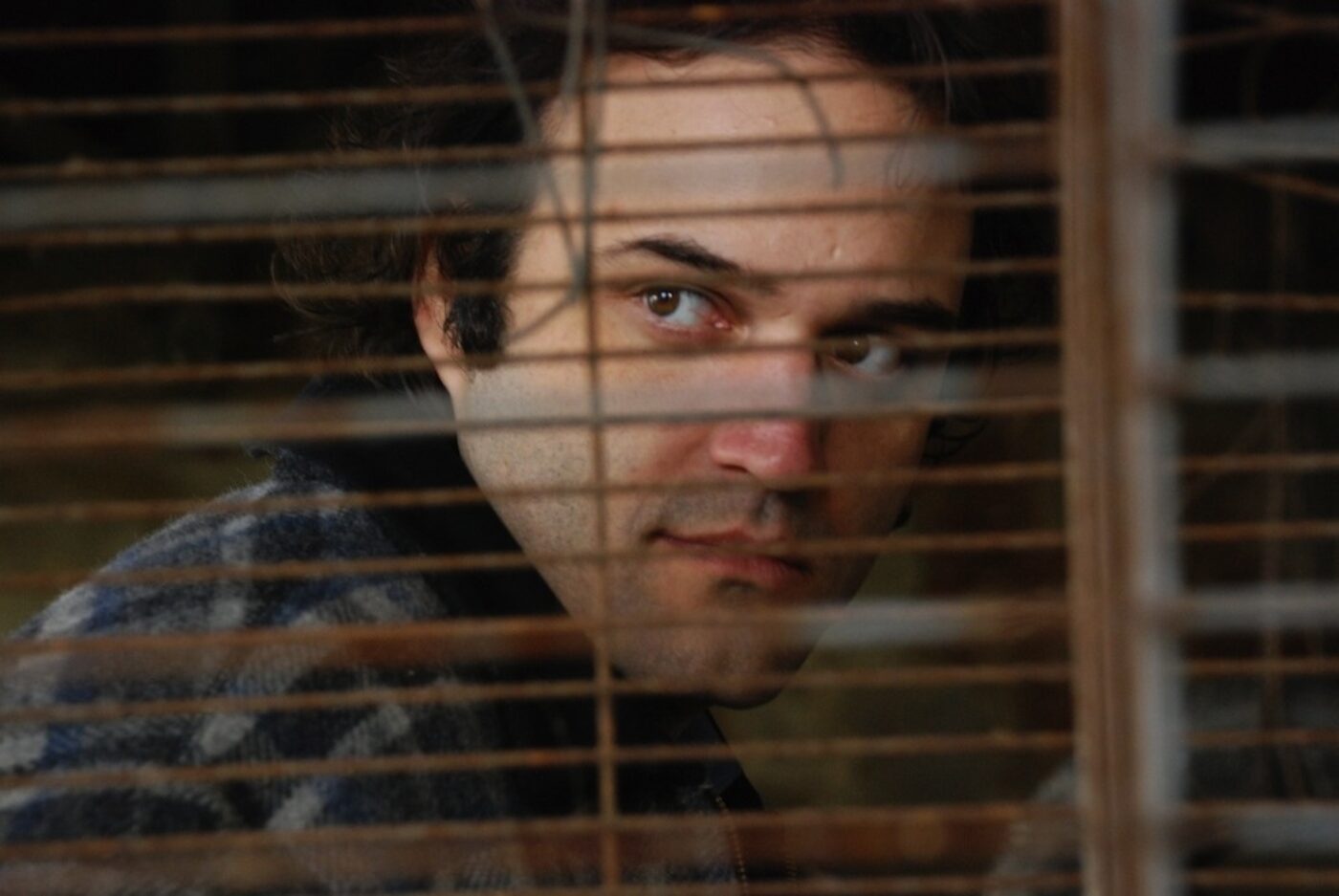 Likewise, the filmmaker's selection of another experimental film, Mariano Llinas's Extraordinary Stories, is quite brilliant. Like Todo juntos, Extraordinary Stories is probably one of those films Piñeiro is just jealous he didn't make himself. It's staggeringly great, a landmark of independent Argentine cinema. It received no public funding and helped establish a new way of distributing small independent films outside of the proper channels. It was ambitious, and according to Piñeiro, possibly "the greatest hit ever in independent contemporary cinema," in Argentina.
Made with an extremely low budget, this is a 245-minute triptych, about X (director Llinas), Z (Walter Jakob), and H (cinematographer Agustin Mendilaharzu). The characters each encounter some unusual situations that prompt the narratives to spiral into curlicues that surprise, perplex, and delight. In one story, X tries to stop a crime and ends up committing one. He holes up in a hotel and imagines the lives of the other guests—or re-imagines them; his guess about one woman is exactly incorrect. The film even digresses to show viewers how and why. The second story features Z, a bureaucrat who ends up in Africa when he tries to locate information about his predecessor. Meanwhile, H goes on a journey down the river to count monoliths, only to discover a man sent down the same river to destroy the very monoliths he is counting.
The film dares viewers to invest the considerable time to watch it. Matt Prigge likened it to a game of exquisite corpse in the review he wrote for the Directory of World Cinema: Argentina. Extraordinary Stories yields considerable, giddy pleasures. Extraordinary Stories is an remarkably entertaining film, a must-see. I applaud Piñeiro bringing it to a new audience.
Piñeiro shrewdly included a few "classics" from Argentine cinema, most notably, Leonardo Favio's 1973 film, Juan Moreira, about "the life, passion and death" of the 19th century gaucho and outlaw. Favio is arguably the best (and best known) director of Argentine cinema, and is under-known in the United States. This film, the third of four adaptations of Eduardo Gutiérrez' famous novel, was, at the time of its release, the most seen film in Argentine cinema. Juan Moreira is a lush, episodic historical drama, and is Favio's first color film. The charismatic Rodolfo Bebán plays the title character, and Favio shoots him fetishistically—in intense, urgent close-ups, often with sweat and/or blood running down his face or his body—Piñeiro's press notes liken the film to a Spaghetti Western. Moreira is a "bad-mannered bum and a murderer," according to one character, but the bandit has scruples. He fights for justice, often against authority—as when he insists on being paid money owed to him. He finds shame in the poverty he sees in a village he visits. And his later involvement in nationalist politics is also integral to his character.
The appeal of a figure such as Moreira to Favio is clear given the director's leftist politics. For Piñeiro, what registers is that the highly stylized Juan Moreira is a modernist take on naturalism. Favio includes strange mystical episodes that play up the legend of Moreira as a man of the people—something popular audiences could appreciate. The film also ends thrillingly, with Moreira attempting to escape capture. Favio creates a palpable sense of claustrophobia in this tense and riveting sequence as the outlaw struggles to elude the dozens of policemen waiting for him in a brothel's hallway.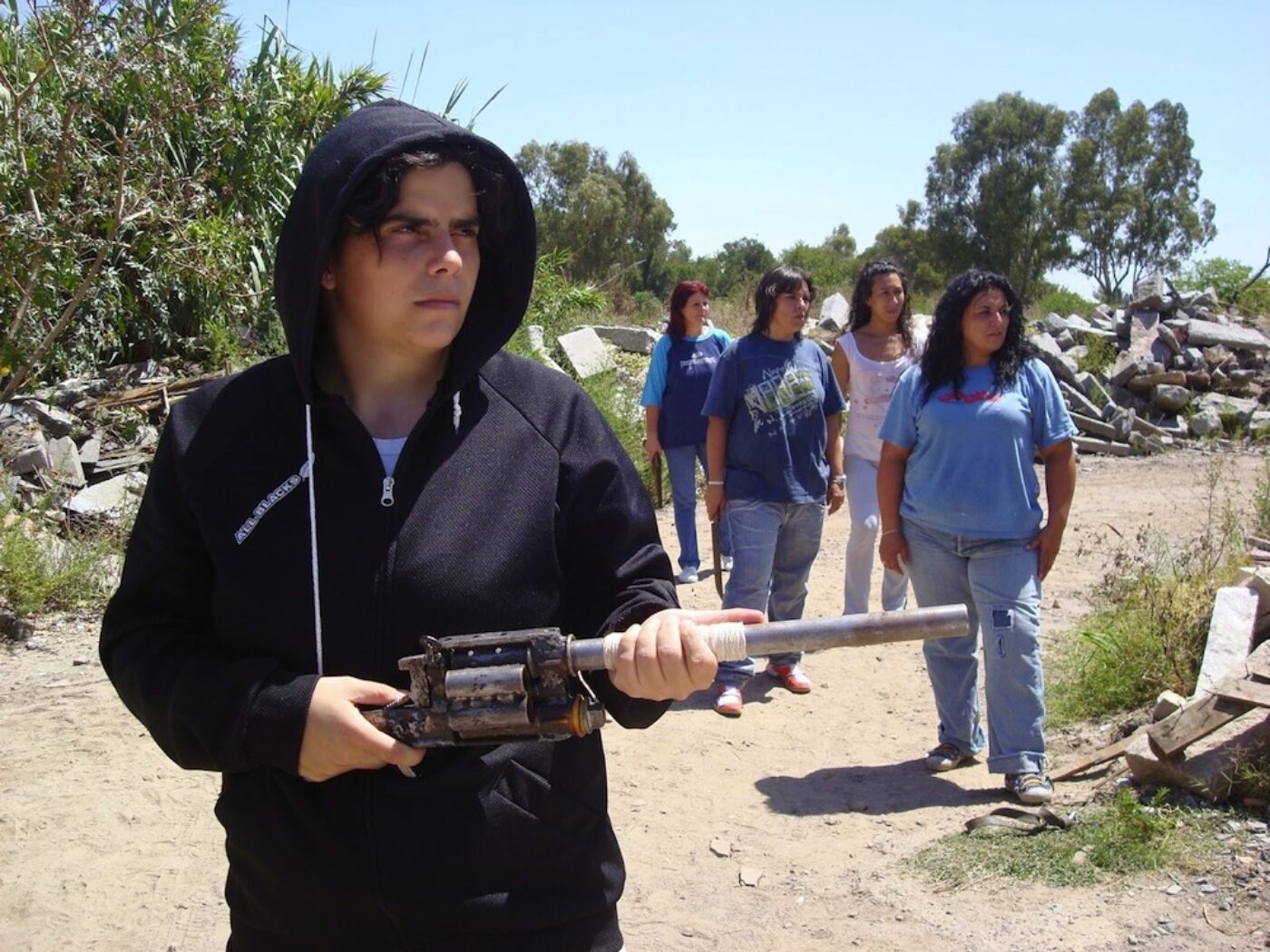 The one outlier in the Anthology series is Mud (Fango), which can best be described as a lurid B-movie by José Celestino Campusano. The film follows two intersecting storylines. Nadia's (Nadia Bastita) cousin asks her to threaten Beatriz (Olga Obregón) for having an affair with her husband. Meanwhile, Beatriz's husband, who is known as the Wizard (Oscar Génova), is planning to form a Tango Thrash band with his friend the Indian (Claudio Miño). When Nadia kidnaps Beatriz and chains her up, The Wizard grows concerned for his wife, and seeks help from a local gang of thugs.
Mud is a crude, shaggy film that will be endearing to those viewers who can appreciate its very rough edges. Nadia is a fantastic character—oddly not unlike Juan Moreira. Batista steals every scene. Campusano presents a dozen or so marginalized characters in a way that does not judge them.
What makes Mud such an enjoyable genre film is Campusano's mix of tawdry soap opera plotting with violent knife fights and metalhead music to create a heady brew. Piñeiro opted to show this film—like Extraordinary Stories or Todo Juntos—as a counterexample to some of the more famous independent films coming from Argentina. This is not a slick film; it's more amateur, like something Doris Wishman might make. And that may be why Piñeiro is encouraging folks to see it. It is unlike anything else in the Anthology series, even though it has its own stylized naturalism and highly independent qualities. Mud won't please everyone, but it won't soon be forgotten by anyone who sees it.
To find out more about Matías Piñeiro Selects: Bridges over Argentine Cinema_ at Anthology Film Archives, click here.