On Animal Empathy: Viktor Kossakovsky's Gunda Reviewed by Conor Williams
An elegant portrait of a mother pig.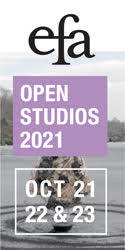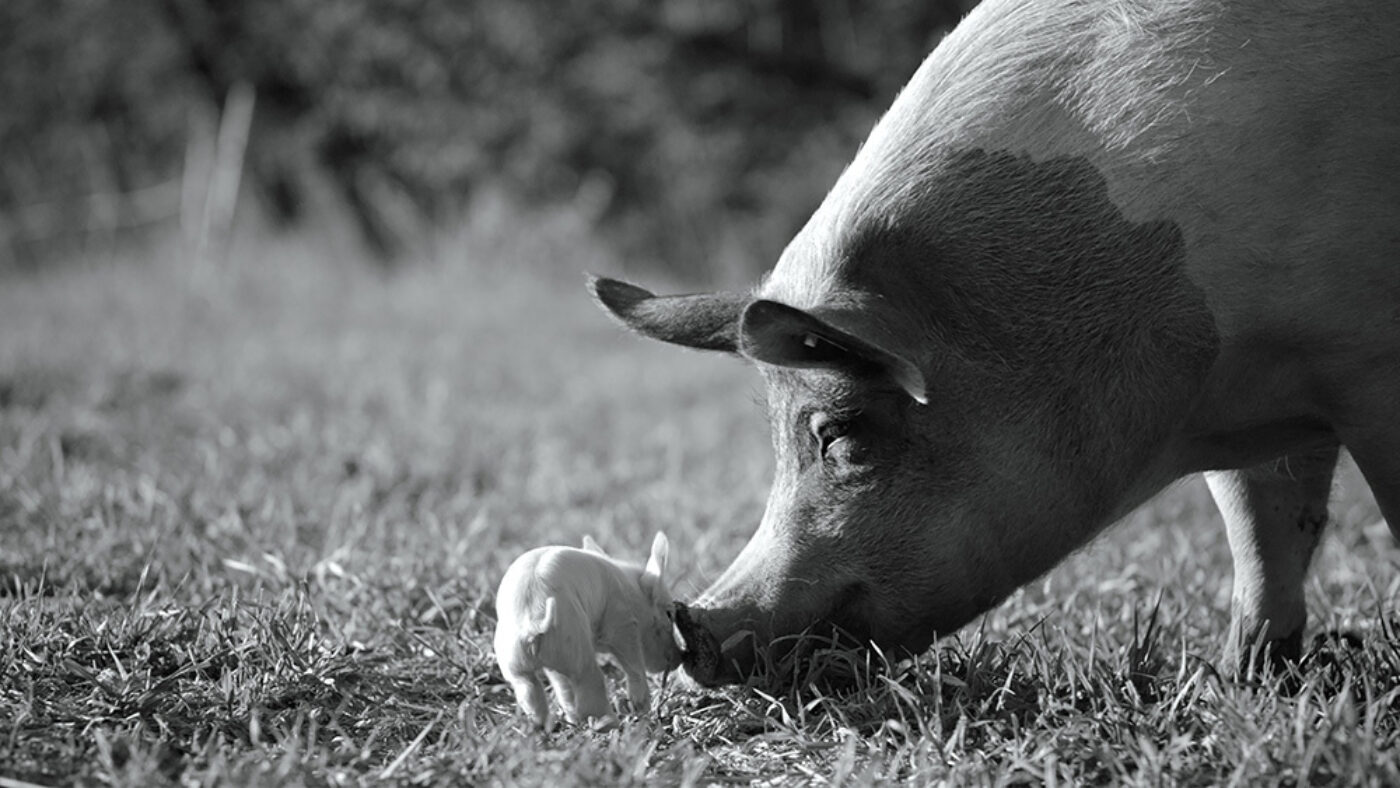 Gunda, the titular porcine star of Victor Kossakovsky's documentary film, is asleep on her side, her head poking out of the entrance to her sty. One of her piglets clambers up her backside before taking a tumble down toward the hay. Its squeaks gently awaken mama, who begins to huff and snort. More and more piglets climb out from the sty. Gunda gets up. It's feeding time. The matriarch spends nearly all of her time caring for her piglets. She nudges them along with her snout and takes them on walks in the fields. We watch as these babies grow across the span of the film. In one scene, they run around with each other as Gunda finds a moment of peace in a big mud puddle.
While certainly a nature documentary, Gunda does not quite resemble Animal Planet. For one, Kossakovsky and cinematographer Egil Haaskjold Larsen have shot the film in black and white. The scenes are framed with a "facts-of-life" frankness as Kossakovsky's camera gets right up on its subjects and their bodily functions. There's no David Attenborough voiceover narration to dictate the film's action, only a constant soundscape of squeals, snorts, mooing, clucking, and cock-a-doodle-doo-ing. Gunda is a remarkably visceral cinematic experience, refreshing in its languorous simplicity.
In an interview for the 70th Berlin International Film Festival, Kossakovsky remarked of this approach:
Many films are made about animals, and normally, they feature people talking about them, explaining them. That takes the attention away from the animals. I didn't want to patronize or humanize them. Films that show animal slaughter and explain all its gory detail also don't work. It is propaganda, and people block it out. So, I thought, let's see what the camera can do on its own.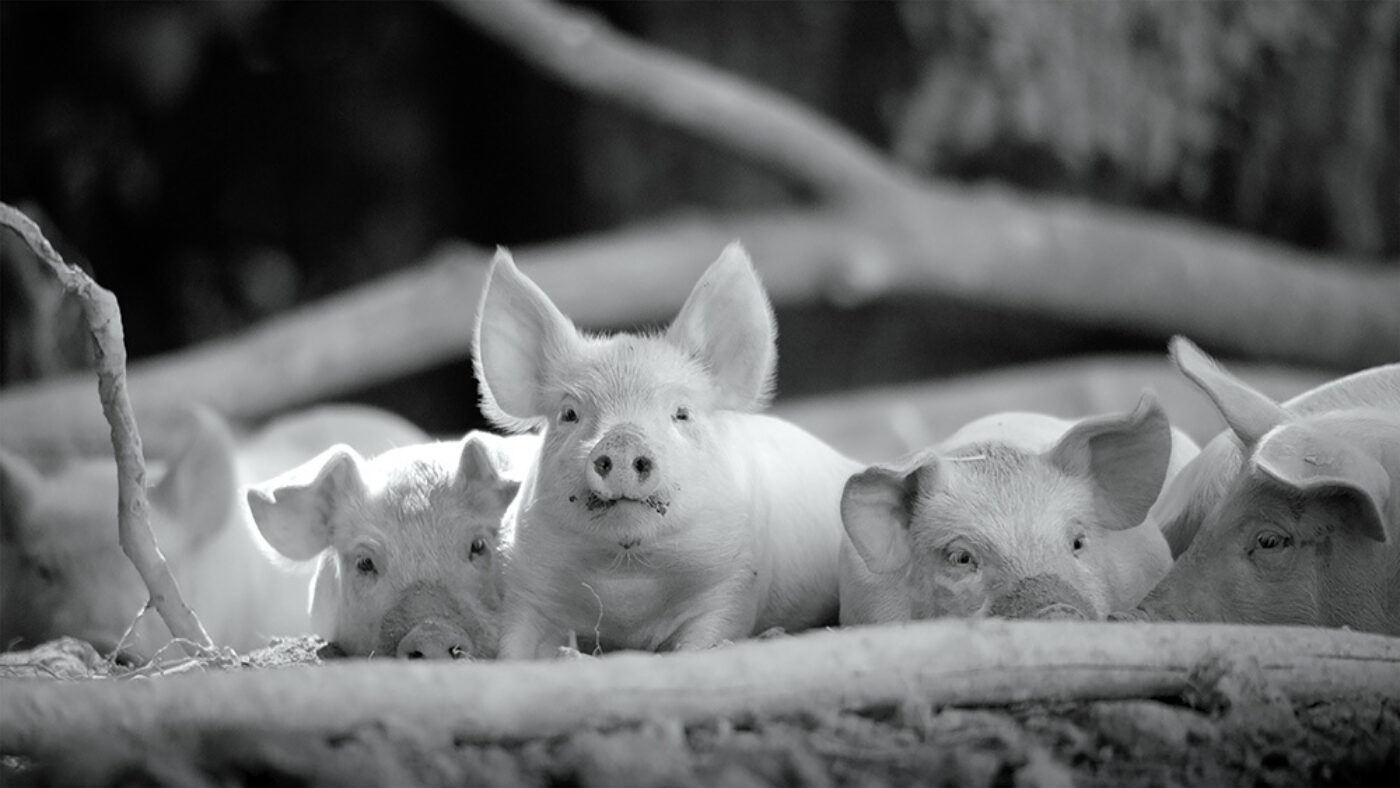 Most of the film concerns the day-to-day goings-ons of Gunda and her offspring. To state the obvious, there's no real plot to be found. If Kossakovsky were to mold together any semblance of a narrative, he'd surely be verging on the sin of anthropomorphism. There are, however, a few supporting characters. Chickens escape from a cramped plastic cage, their feathers in tatters. One of the birds is missing a leg. Taking in their surroundings with trepidation, they soak in the sensation of the grass beneath their feet. They make their way through some woods. Elsewhere, cows prance out of their stables. They sit side-by-side, face-to-tail, swatting flies from each other's faces. The buzzing is so prominent, it almost makes you itchy.
Gunda was produced by actor-turned-rapper-turned-performance-artist-turned-vegan-icon, Joaquin Phoenix. During his acceptance speech at last year's Oscars ceremony for his star turn as the clown prince of crime, Phoenix took a brief opportunity to do some pontificating on the evils of Big Milk: "We go into the natural world, and we plunder it for its resources. We feel entitled to artificially inseminate a cow, and when she gives birth, we steal her baby, even though her cries of anguish are unmistakable. Then we take her milk that's intended for her calf, and we put it in our coffee and our cereal." It was a clarion call that probably caught some off-guard. But Phoenix's passion makes sense given his involvement with this film. Kossakovsky has suggested that, despite his film's anti-confrontational approach, he hopes the documentary will move people to realize what real suffering we casually inflict on other beings.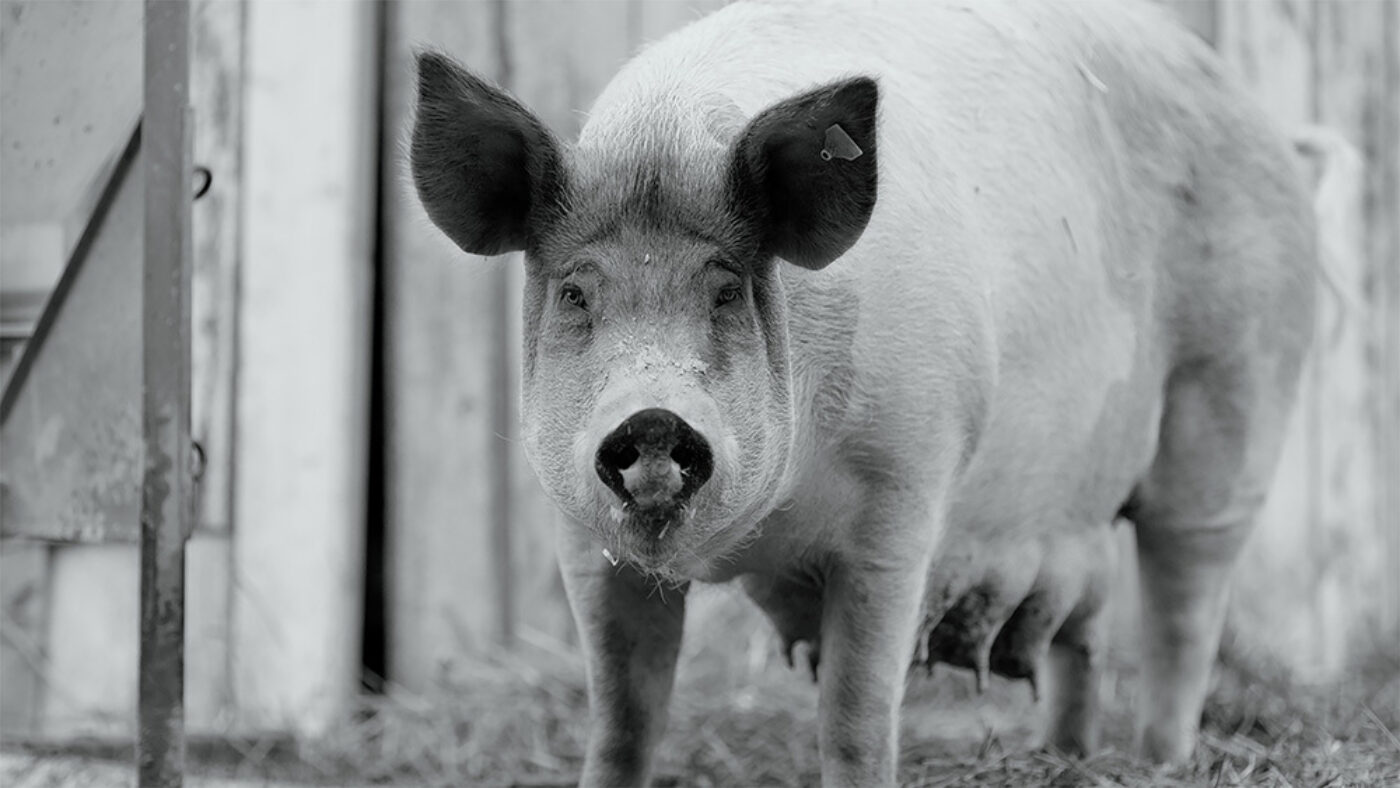 This violence effectively marks the film's last few moments. A truck slowly backs up to the entrance to Gunda's sty, and her unwitting young ones climb aboard. By the time we realize what is happening, the truck is already loaded up and sputtering away. We are witnesses to this cruelty. There is nothing we can do to stop it from unfolding. Gunda runs out of her home, startled and confused. Her piglets are nowhere to be found. Kossakovsky's camera follows her as she looks around, running in circles. She gets increasingly agitated as the scene continues, squealing in horror, before stopping in her tracks. She is alone.
Will this film spur carnivorous viewers to change their ways? Who knows? A film can certainly affect one's heart. Maybe it will affect some breakfasts. At the same time, Gunda is a profoundly beautiful work. Through its exceptional utilization of duration and immersive sound design, it gracefully brings humankind closer to our four-legged (and two-legged, and one-legged) animal friends.
Gunda opens at Film Forum's theater and virtual cinema on April 16.
Conor Williams is a writer and filmmaker living in Long Beach, NY. His writing has been featured in Interview and Reverse Shot, as well as other sites. His 2018 short film Water's Edge received the Adolfas Mekas Award.